If you're creating a list of songs you would like played for your big day, it means that you've more than likely handled all the big planning parts and you've come to the fun details. While this is your day, and you may have a lot of favorite songs, you need to be careful with your choice because some are simply unsuitable for such an occasion. So, let us help you make your list and avoid all those "do not play" wedding songs!
What songs should you avoid on your special day?
When creating your list, you should consider that many of the songs that might come to your mind are considered breakup or cliche. Some of them are even overplayed tunes. Therefore, let's see which wedding songs to avoid while celebrating your love story.
Overplayed tunes 
Tracks that people have listened to over and over again are mood breakers. These do not play wedding songs and can easily ruin the atmosphere, so it's better to avoid them if you want to keep your guests happy. Some of these include:
Bee Gees – Stayin' Alive

Gloria Estefan – Conga

Whitney Houston – I Will Always Love You 

Tina Turner – Simply The Best 

Beyonce – Single Ladies 
Cliche songs
Well, there are just some songs people expect because they are dancy and upbeat. However, the dancy features do not mean that your guests enjoy them. So, make sure that you don't include these tracks on your playlist:
ABBA – Dancing Queen 

Vanilla Ice – Ice Ice Baby 

Gloria Gaynor – I Will Survive 

Los Del Rio – Macarena 

Chicken Dance 
Breakup/ Inappropriate Songs 
It goes without saying that breakup songs are completely inappropriate at a wedding. They are usually sad, and their lyrics don't match the setting or the occasion. You also don't want to play songs that will upset grandma. Examples of tunes that will ruin the good vibes on the dance floor include:
U2 – Still Haven't Found What I'm Looking For 

Echo & the Bunnymen – Nothing Lasts Forever

Greg Kihn Band – The Breakup Song 

Adele – Someone Like You

Phil Collins – Easy Lover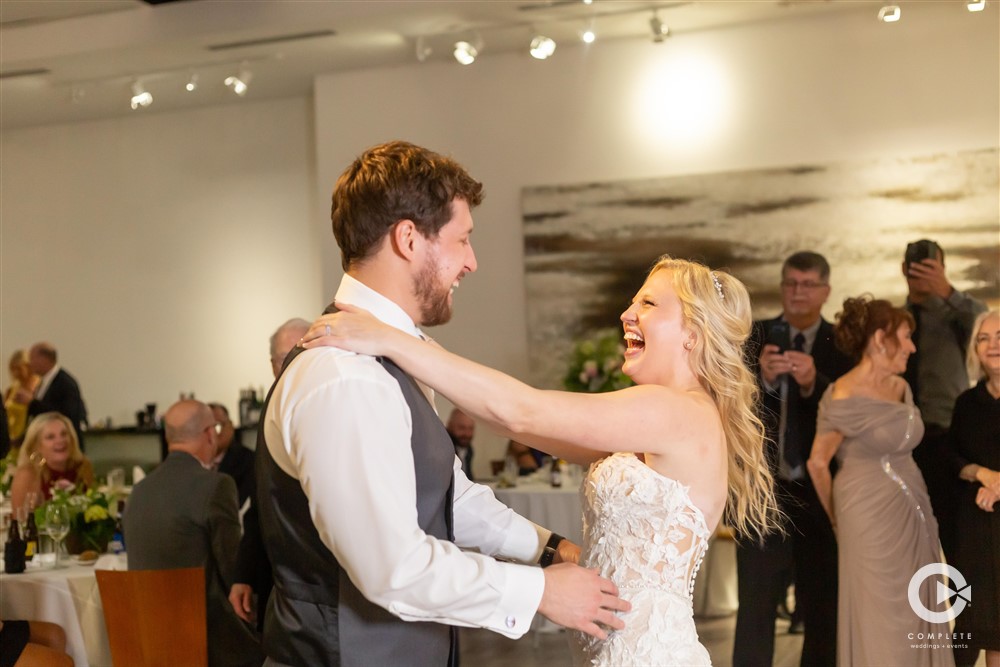 Listen and Think Before Adding Songs to Your Wedding Playlist
Choosing tunes for your big day might be challenging, but remember, you have plenty of options. Just be sure that the DJ does not play wedding songs we mentioned are not on your list, and you will be on the right track. 
Complete Weddings + Events Kansas City
Don't forget to check out our blog for more tips, and get in touch if you are ready to start planning the most important day of your life.