After your wedding gown, your shoes are the second most important detail of your bridal look. If you strive for uniqueness for your union, pick a striking wedding shoe style that portrays your personality. Depending on your preferences, you can choose from heels, flats, or even boots. Do not be afraid to go bold – it is your celebration, so it is time to shine the way you want! Below, we have listed the top shoe trends suitable for special events, like your wedding – a whimsical celebration of love. There is something for every taste, so you will not be disappointed!
Bridal Sneakers 
While heels are a staple of elegance, they're not the most comfortable shoe. Naturally, it's not everyone's cup of tea. Well, that is not a problem since you can go for charming bridal sneakers that will complete your unique wedding appearance. You can definitely rock some cool kicks at your celebration!
Whether you wanna keep it classic or go for some special sneakers, you can dress them up or down depending on your style. Shoutout to Jimmy Choo, Kate Spade, She is Cheval, and Stuart Weitzman for offering some super blingy options! Now, you can go for some amazing wedding shoe styles and get the distinctive look you strive for!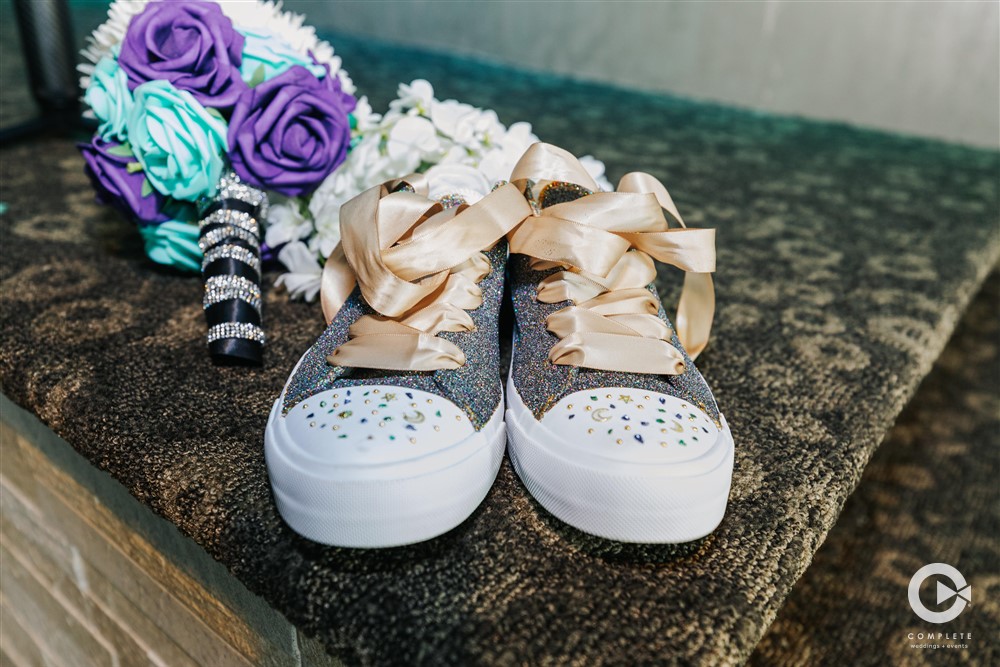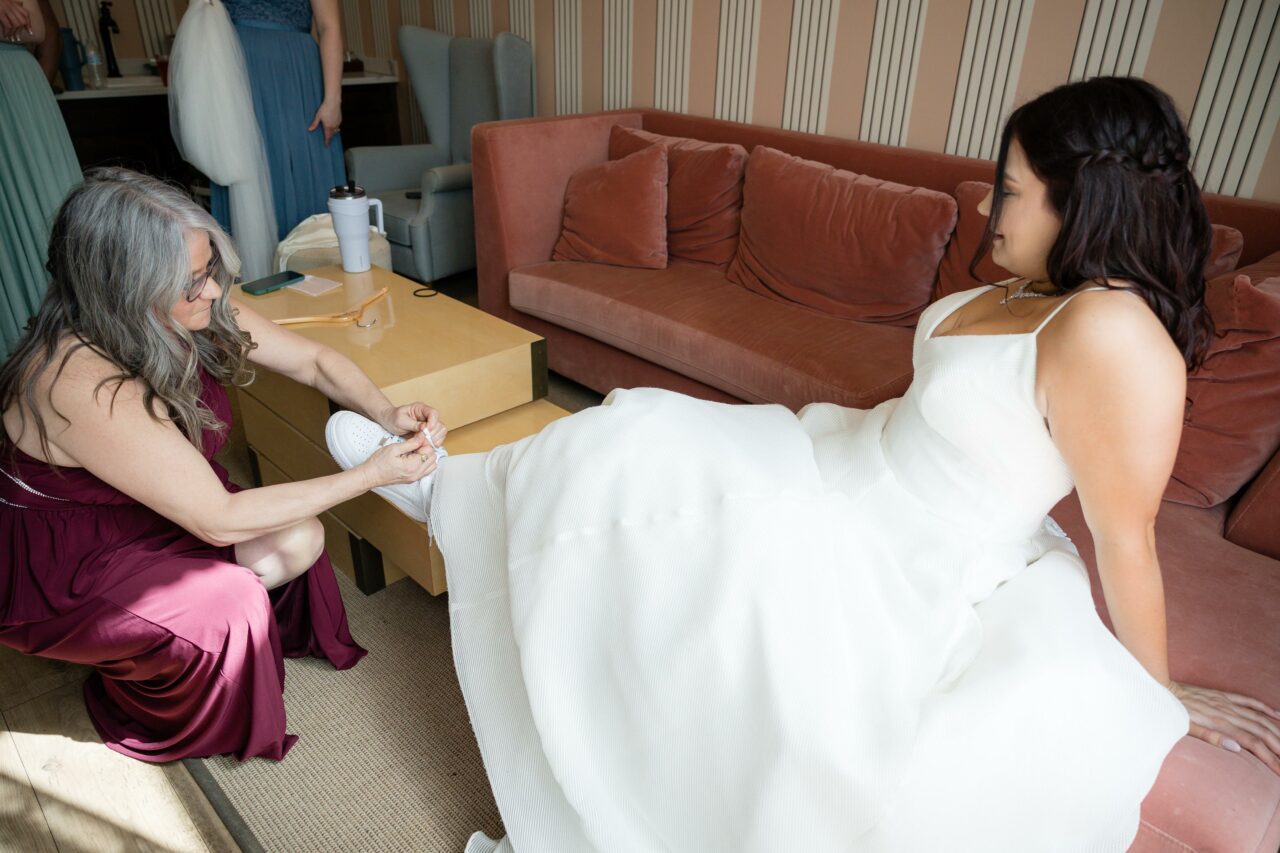 Bridal Cowboy Boots
If you are hosting a western-themed bridal celebration, then you will need a wedding shoe that matches the ambiance. You can totally rock your cowboy boots with a silky slip dress or crochet gown. There are so many bridal dresses that go great with them! You can even pair them with mini dresses or full-on wedding gowns. How cool is that? 
What is more, you can go for white embroidered boots if you want your attire to match completely. On the other hand, if you want to create a contrast, you can also go for black or silver ones. They will look amazing as well!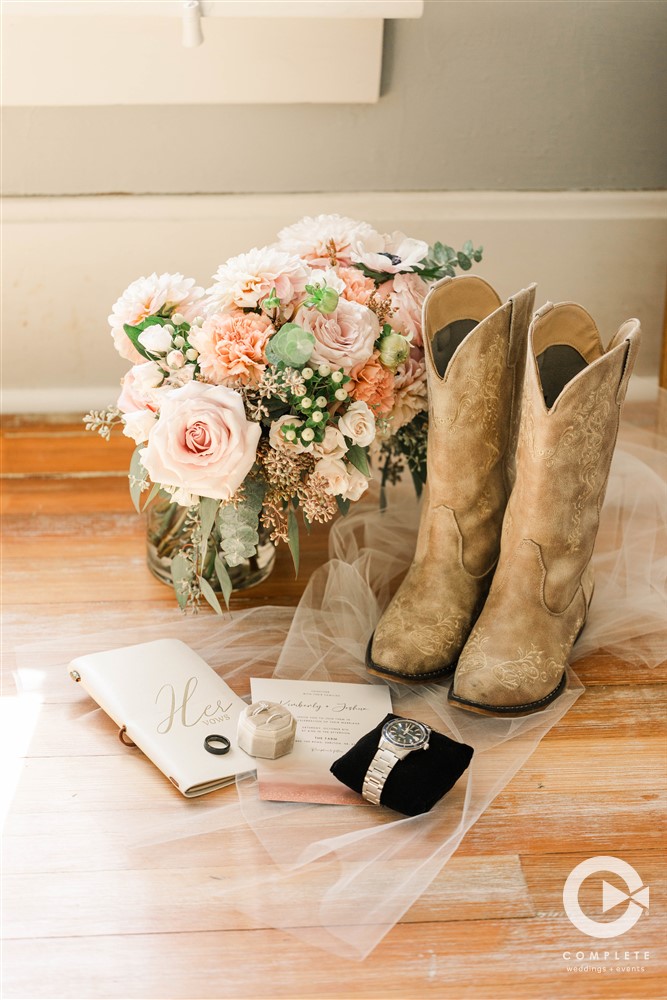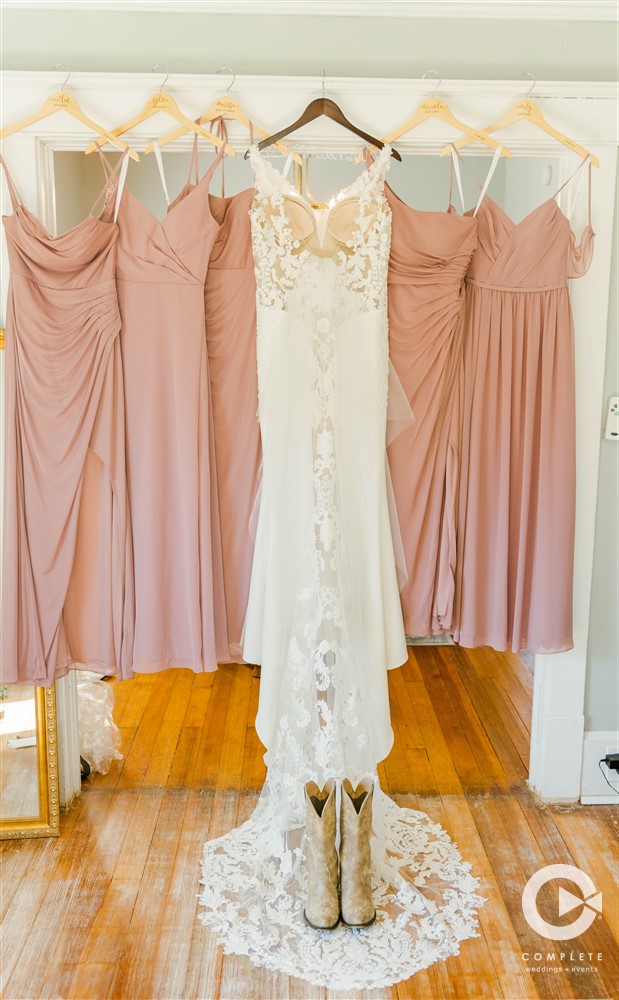 Flats
When it comes to wedding shoe trends, flat shoes have been gaining popularity for their practicality and comfort. While heels may be the traditional choice, many brides are opting for flats to ensure they can dance and move around freely throughout their big day. From delicate lace flats to sandals, there are endless options to choose from when it comes to flat wedding shoes.
Additionally, flats can be a great option for outdoor weddings, where heels may not be the most practical choice. Flat wedding shoes can be just as elegant and stylish as their heeled counterparts, making them a versatile and comfortable option for any bride.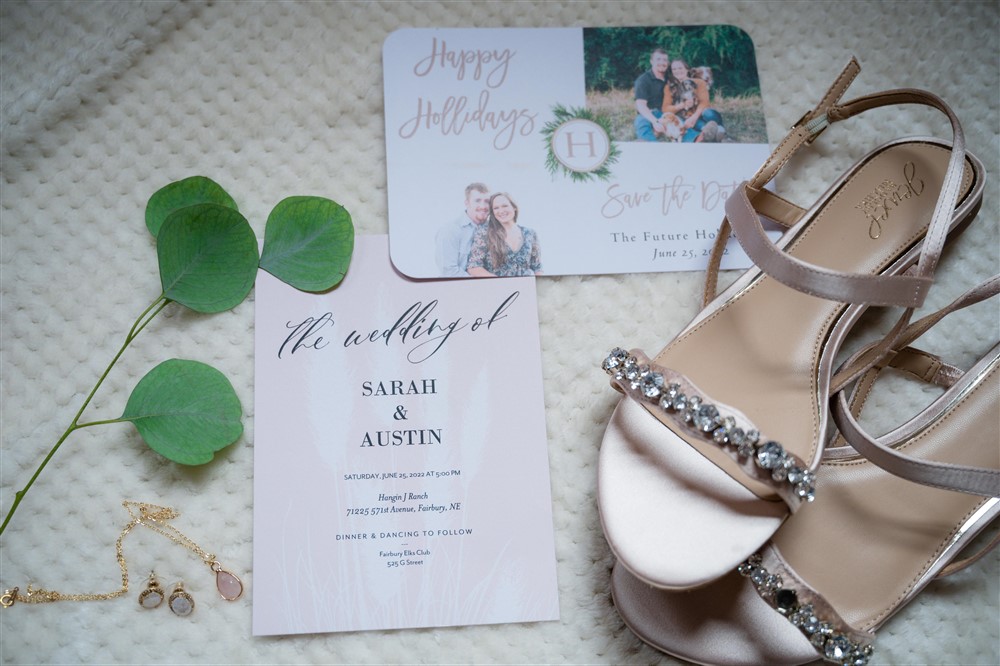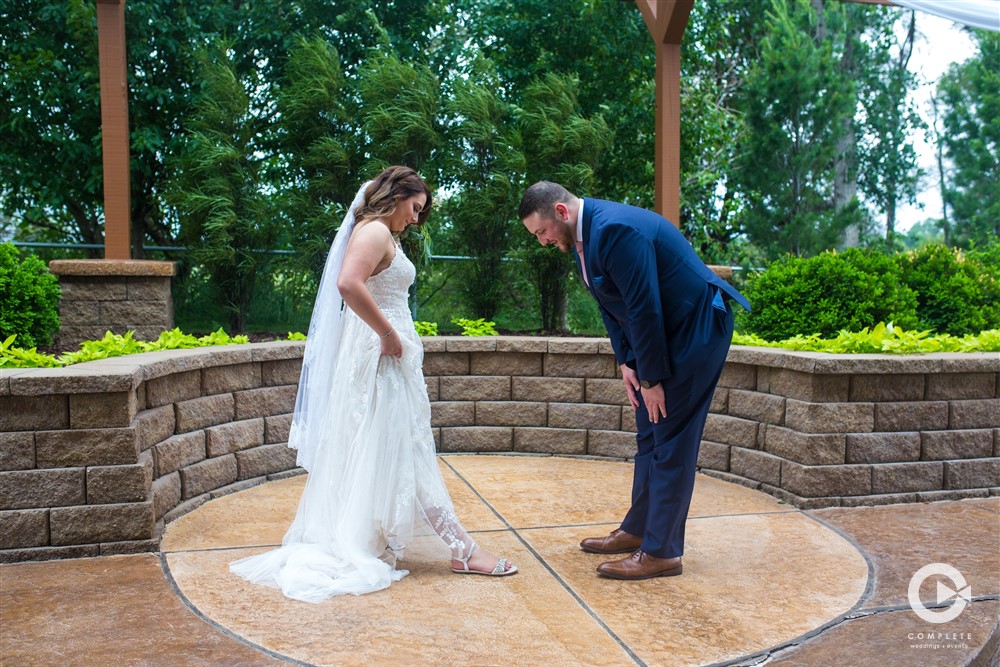 Vibrant Heels 
If you want to combine elegance with chic, then you can go for some vibrant heels instead of the traditional white ones. Colorful shoe trends have become quite popular, and many brides have made some bold choices. No one says you should wear white heels with your wedding gown. Be authentic and spice your look with some vivid colors!
Plus, you have so many choices, so you can easily pick your favorite pair. Everything goes with white, so you will certainly not have a problem with matching!
Complete Weddings + Events Kansas City
Your wedding shoe style should totally portray your personality – whether you are into sparkly sneakers or fun, funky flats. And let's be real, you will be on your feet all night, so you need to opt for something comfortable that you can rock confidently! Hopefully, our list will help you choose the shoes you have imagined for your big day! Make sure to peep our blog for even more inspiration and tips for your big day!