Choosing between a band vs DJ for your wedding can be challenging. There are so many cool aspects to look forward to when hiring either of them for your wedding. However, there are a few things to keep in mind when you are choosing between the two. Here are a couple of pointers to keep in mind when making your decision.
Band VS DJ
Hiring a Band:
The experience.

Hiring a band creates an amazing live music experience for you and your guests!

The entertainment aspect.

Hiring a band means that you are also getting a show. Of course, we want people to be out on the dance floor, however, with a band guests can sit and enjoy the music as well.

The band is fun for all ages.

All ages can enjoy a band. Depending on the band you hire and the genre of music you choose, all ages can enjoy live music.

Special Touch.

Songs are a huge part of a wedding. When a live musician performs for the first dance, there is an added element to that special moment.
Pros of hiring a DJ:
You get a wide selection of music.

Hiring a DJ means you have several different genres and songs to choose from.

Your guests can make requests.

Since there is a wide selection of music, guests can make requests for any song without any trouble.

The ability for interactive dances.

The cha-cha slide, Cupid Shuffle, and YMCA are all available song options when hiring a DJ.

The Set-Up.

Typically the DJ can set up and sound check in a timely manner. Allowing for quick access to music.

You are also getting an MC.

Hiring a DJ allows the freedom to relax and enjoy the evening while the DJ makes all the announcements.

Cost-Effective:

Bands tend to cost a lot more than a DJ.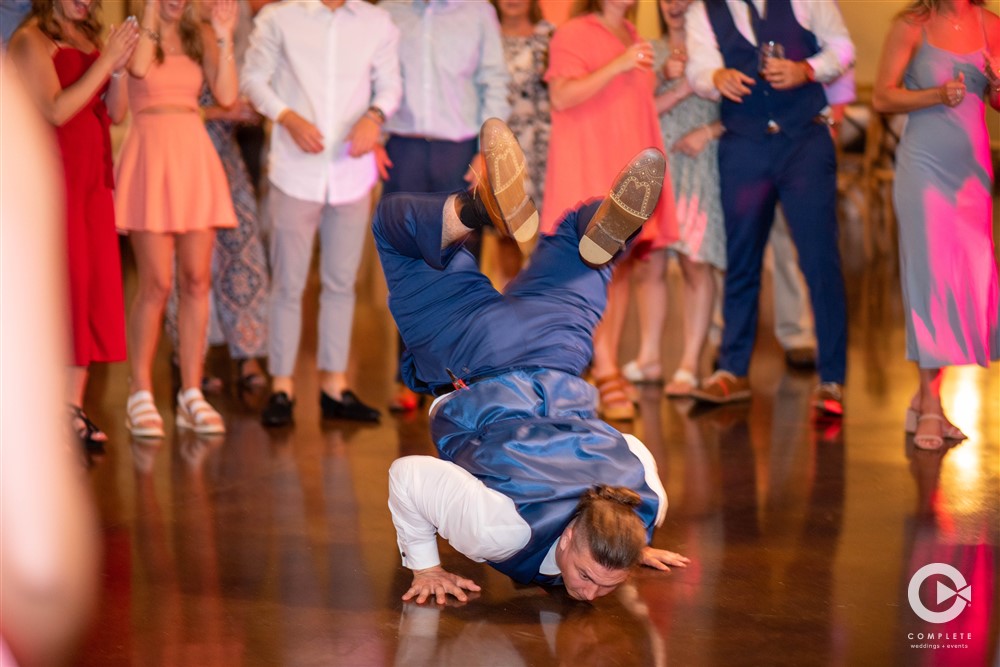 There are so many cool ways to incorporate a Dj or a band for your wedding. There are a couple of things to keep in mind when deciding to go with a Band or a DJ.
Cost

Understand the space that you have for either Band or a DJ.

Keep in mind the music selection you are wanting for your wedding.

Do you want entertainment AND music?

What is the most important aspect of your reception music?
All of these ideas are helpful tools to use when picking out DJ or Band.