The first dance between the bride and groom at a wedding started as a symbol of the guests of honor commencing the dancing for the night. This has become one of the highlights of the day for newlyweds and their guests. With so much attention being placed on your first dance as a married couple, it can be a source of great stress while planning! We have created a short list of some helpful tips to ensure your first dance is perfect and goes smoothly!
Choose the right song
Probably the most important tip of the list. Pick a song that works for you and your significant other. It doesn't have to be a love song, a slow song, or a meaningful song. You can choose your and your partner's favorite song or just a song you both like and want to dance to. It is a special moment between you and the person you are choosing to spend forever with. Choose a song that you'll both enjoy. If you want to have your first dance to heavy metal or experimental jazz, we say go for it!
Don't worry about it
Forget about everyone else in the room! This surely isn't the first time on your wedding day that you've been front and center in front of all of your guests. For a lot of brides and grooms, however, the first dance can be one of the most stressful moments! Focus on your partner and enjoy the moment. One thing that can help and take a lot of the attention off of you, is inviting your guests to join after a short time during the first dance. If you and your significant other are doing any kind of choreographed routine, don't stress about messing up. None of your guests have seen it before! Just do everything how you've rehearsed, which leads us to…
Practice before!
The best way to calm any nerves you may have (and make sure your moves are on point) is to be prepared. Practice dancing to your song at home in the weeks leading up to the wedding. Many couples take dance lessons even when not doing any choreographed routine. This is a great way to definitely impress your guests and also a fun activity for your fiance and you to do! Make sure you also practice wearing your dress and shoes! Dancing in tennis shoes or pajama pants is a lot different than a wedding gown and heels. Be sure that you are able to dance or perform your choreography in what you will be wearing on your wedding day!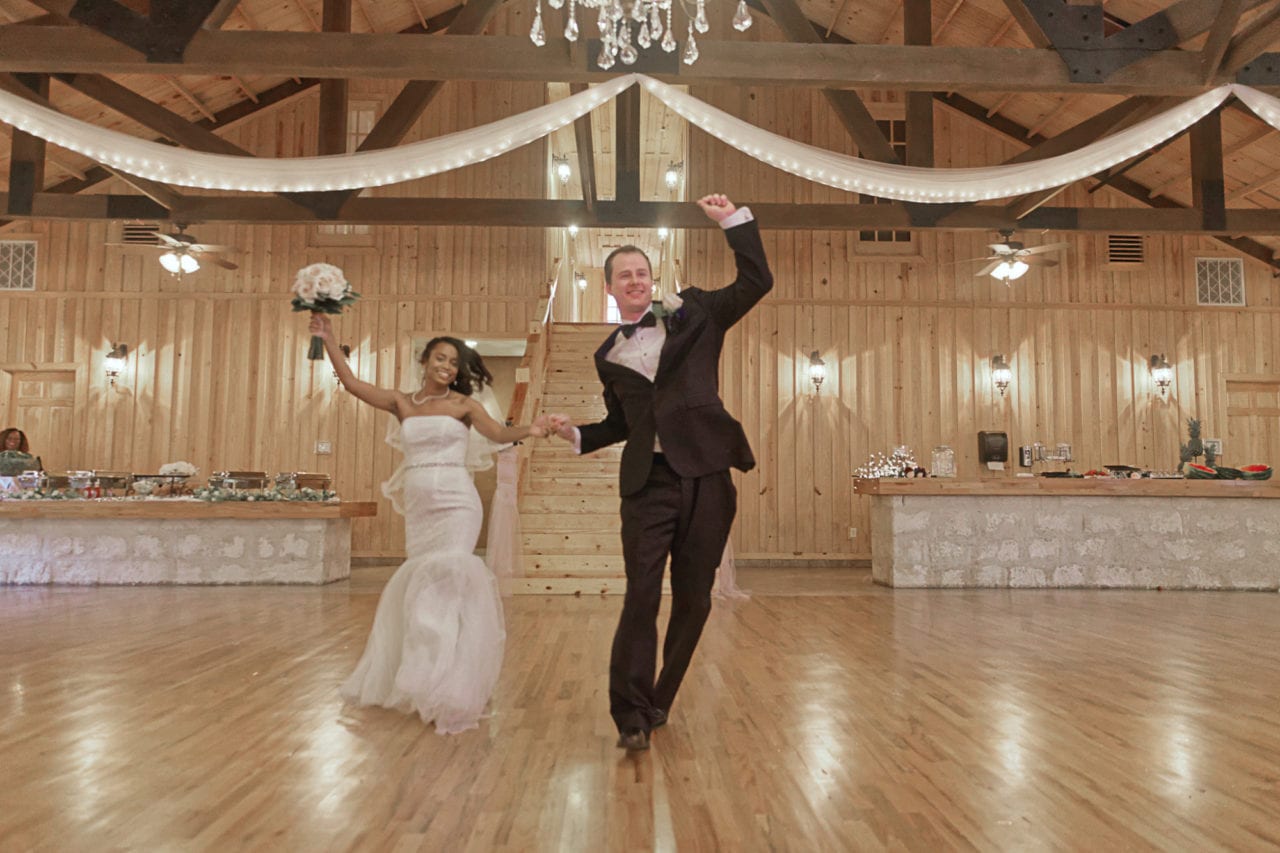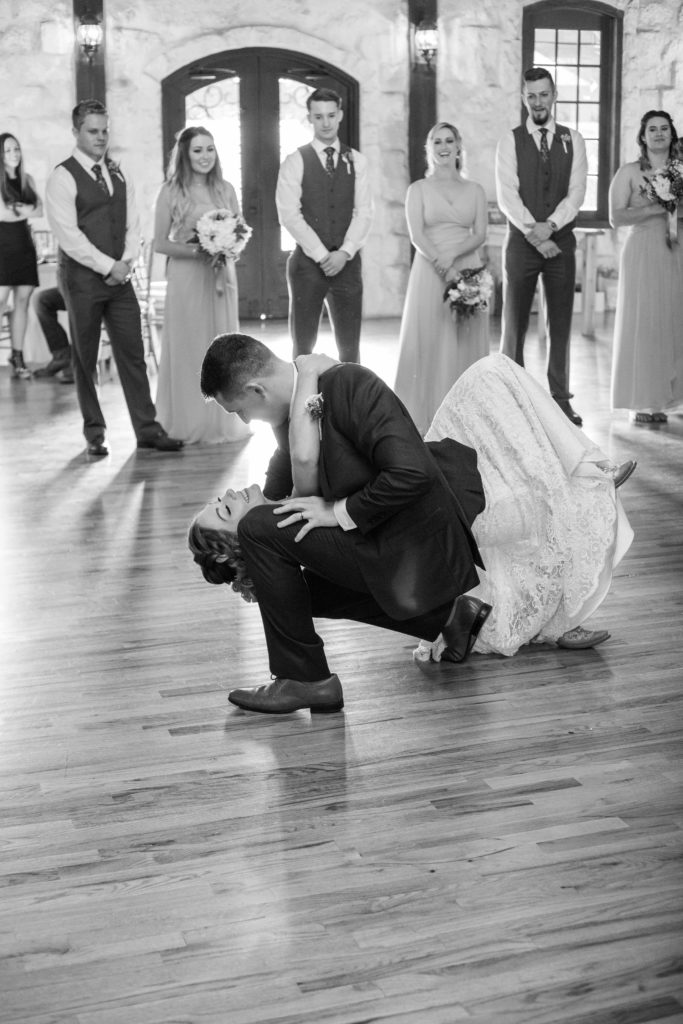 Do something other than dance
Lastly, we understand not everyone likes to dance. Especially in front of a large group of people, no matter how close to them you may be. Well, guess what? You don't have to dance in front of those people if you don't want to. Remember what we said earlier about doing your first dance to heavy metal? Maybe you and your new spouse just want to headbang and show off your air guitar skills. We have seen lightsaber battles, fake karate fights, even a roller-skating routine (please check with your venue before doing something like this!). We always recommend making your wedding day as unique to you as possible and the first dance or whatever you choose to do is one of the best ways to do just that.
Complete Weddings + Events in Houston
Reach out to Texas wedding professionals to help you or connect you to more wedding resources to make sure you're getting help where it's needed. Complete Weddings + Events in Houston is a text or phone call away (713.979.1794) for advice or to set up a consultation to chat through your event! Contact Complete today!