If we've done anything over quarantine, we've gotten more creative to squash our boredom. Whether it's through home improvement, Instagram Reels or Tik Tok challenges, an online shopping addiction, tidying up our home with Marie Kondo, or picking up a new at-home hobby, we've had to find ways to entertain ourselves while music venues, movie theatres, and most public places outside the home have been closed. If you've been wedding planning, all the extra home time meant plenty of time for Instagram scrolling or pinteresting only helping your imagination run wild! If you're wanting to bring a beautiful wedding theme to life, start with your wedding color palette!
New Wedding Colors to Consider
From florals to invitations, your wedding color palette can help you navigate through many future choices for the big day. Selecting wedding colors early on will only help you and your wedding squad's jobs easier to ensure everyone has the correct swatch or shade of colors you intended for!
We have inspiration for you to help select the best wedding color combinations for a day that fits your taste or even new wedding colors you may have never considered for your elegant evening.
Morrocan Dreams
You may have never been to Morocco, (maybe the Morrocan Pavilion at Epcot in Disney World counts enough!), but the immense culture the North African country provides is captivating! In the Morrocan cities of Casablanca and Marrakesh, carpet weaving is a traditional craft, and if you've been shopping for any textiles lately, you may have noticed how prints from this area of the world are everywhere! (Morocco is close to Portugal and Spain which help inspire Target's lively home brand, Opalhouse.) There are multiple colors of Morocco which will help you tie in many elements of your day to fit the lively theme. The main colors are blue, green, red, and yellow, and many of these color schemes mix in blends of these colors like turquoise and orange.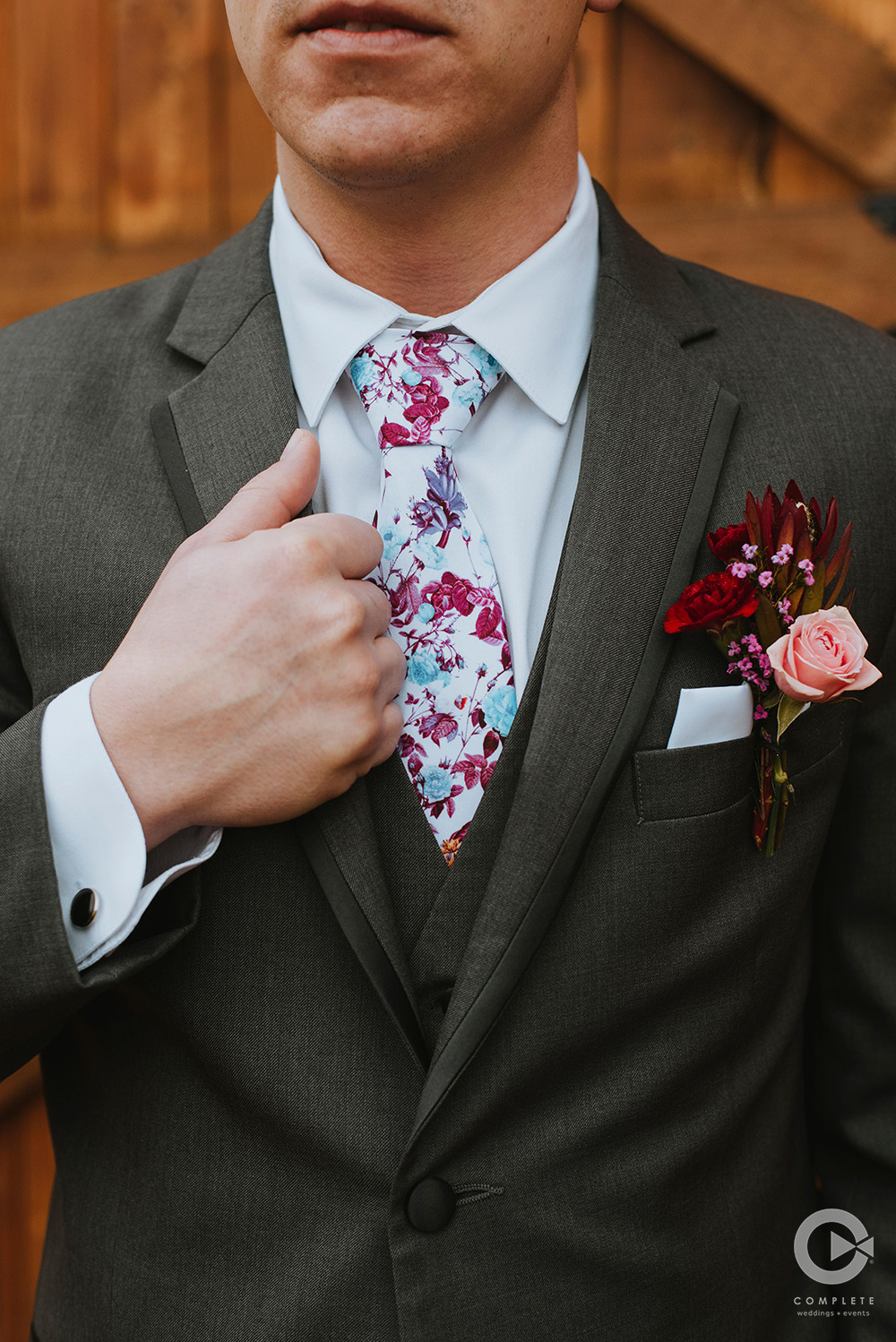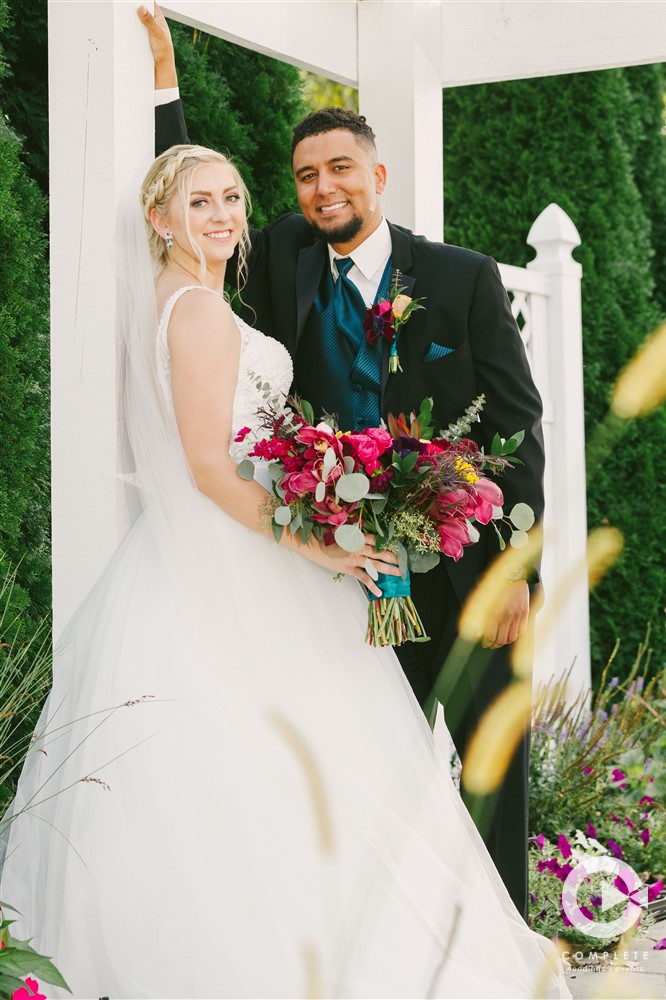 Stay Sage
Maybe being green is your mission in life (reduce, reuse, recycle!), or you're just all about plants, sage green is shining bright in 2021. This grey-green color of green is perfect for tying in bridesmaid dresses to florals to centerpieces while keeping your wedding day a muted garden of green and white. Floral arrangements in this color scheme often include all-white flowers with plenty of greenery like eucalyptus, Ruscus stems, olive leaf branches, dusty miller, or fern leaf stems.
Pantone Colors of the Year
You heard it first from the color experts! Illuminating, a bright yellow, and Ultimate Gray are the Pantone Colors of 2021. Pantone describes these two shades as "a marriage of color conveying a message of strength and hopefulness that is both enduring and uplifting". We can't disagree; these are great colors to use for an uplifting event and an inspiring wedding day.
Sunrise Shades
Vibrant may be a great theme for 2021 invoking energy and happiness into everyone at events! A color scheme of colors you'd see in a grand sunrise fits this description well. Since they're all warm tones, reds, yellows, and oranges all work well together in tablescapes and bouquets. This color scheme reminds us of summertime and sunshine, and can help bright energy into an indoor space and complement the evening's sunset.
Shades of Blue
What's a wedding without something blue? We have plenty of blue hues to consider as a staple color for your day and to use a subtle accent throughout your wedding day elements.
Fun Fact: The 2020 Pantone Color of the Year was Classic Blue. We think it still deserves a chance in 2021.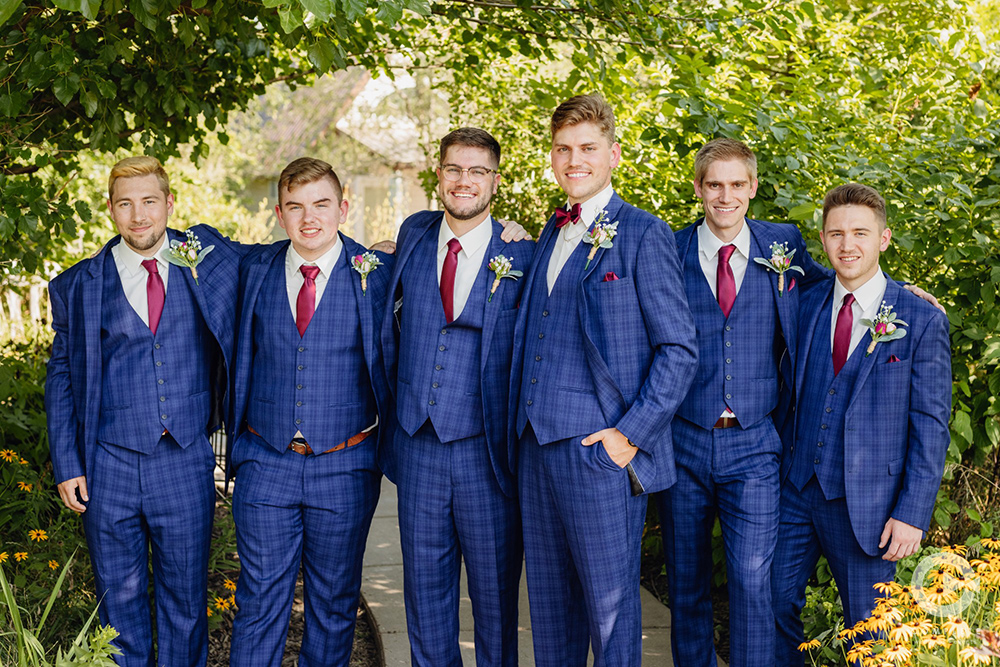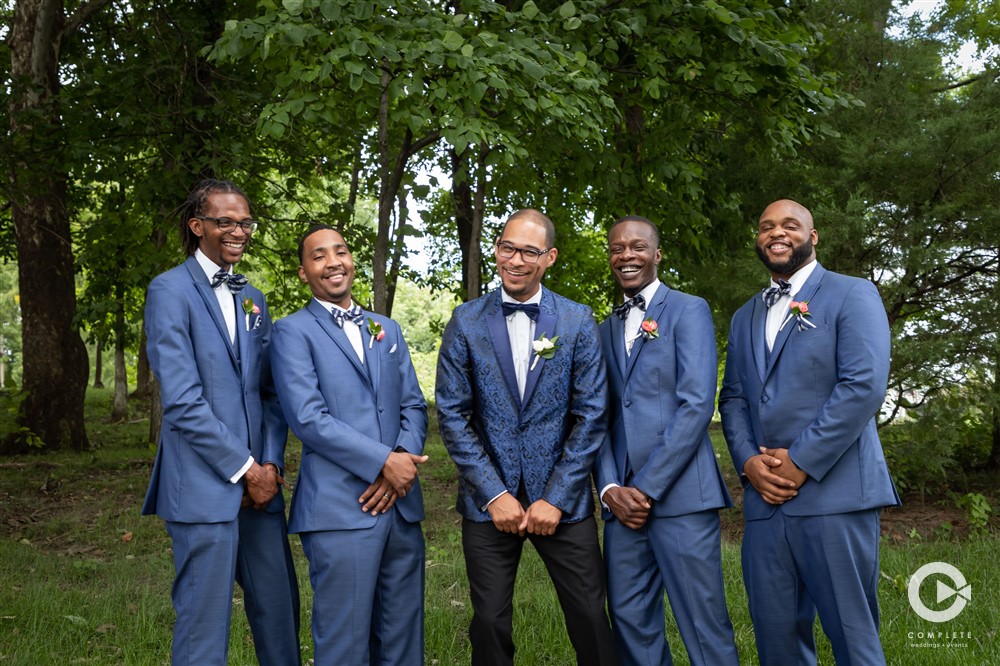 Cobalt
If you're looking for the truest, bright blue, choose cobalt. This shade of blue pops in bridesmaid dresses and in decor, and would look great paired with other bold colors like indigo, purple or perhaps turquoise for a peacock-inspired look.
Turquoise
Turquoise has more green in it, making it a unique blue shade, but it sure is a popular one, especially among those getting married by the beach, or wanting that beachy vibe on their big day. Another option is to pair baby pink with turquoise to bring a whimsical wedding look to life.
Gray Blue
This muted shade of blue has heavy doses of gray in it resulting in a dusty slate tone that looks great in bridal party dresses, linens, and in men's accessories. Gray-blue fits great for those looking for a neutral wedding look and pairs well with other subtle colors.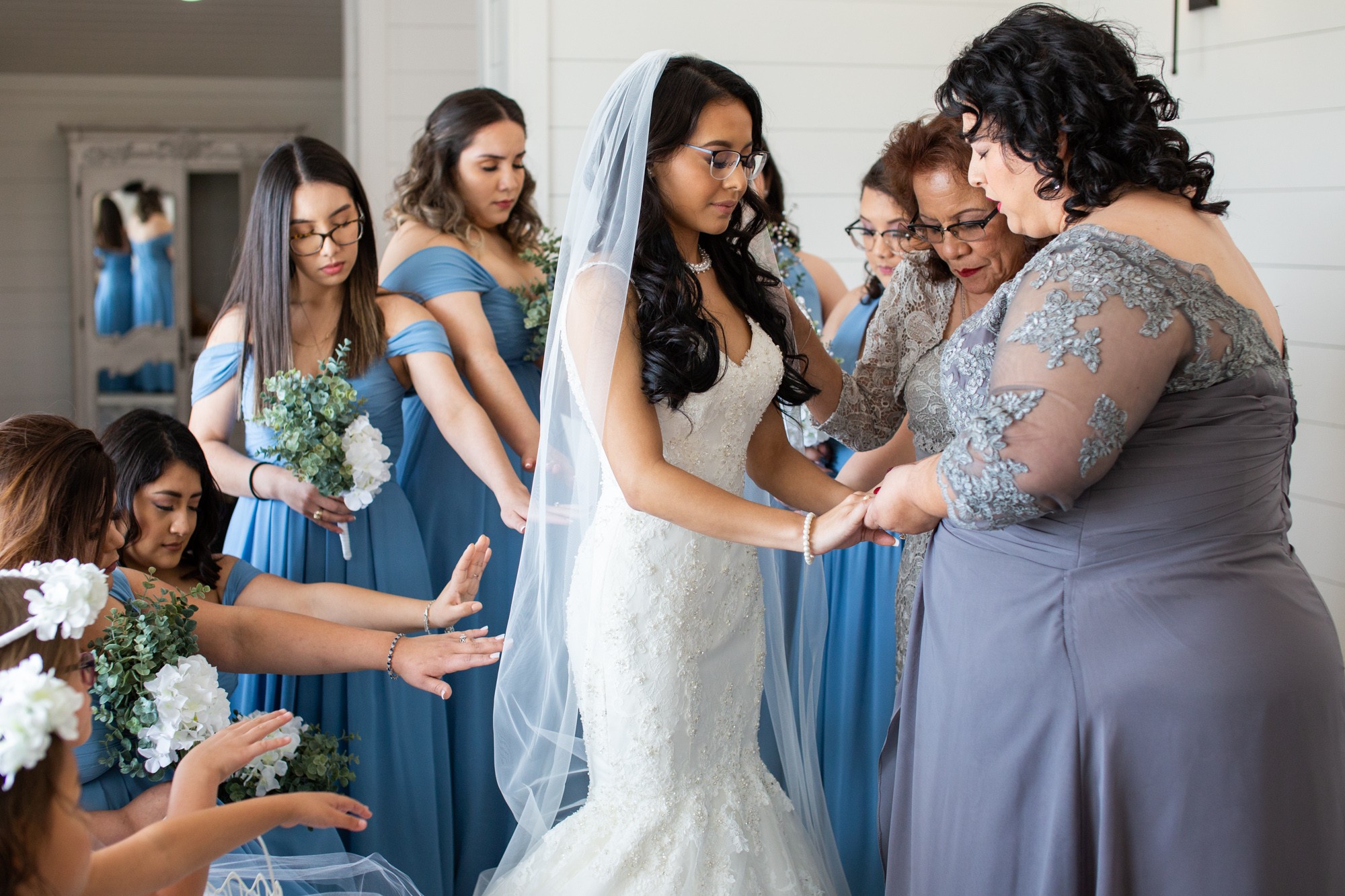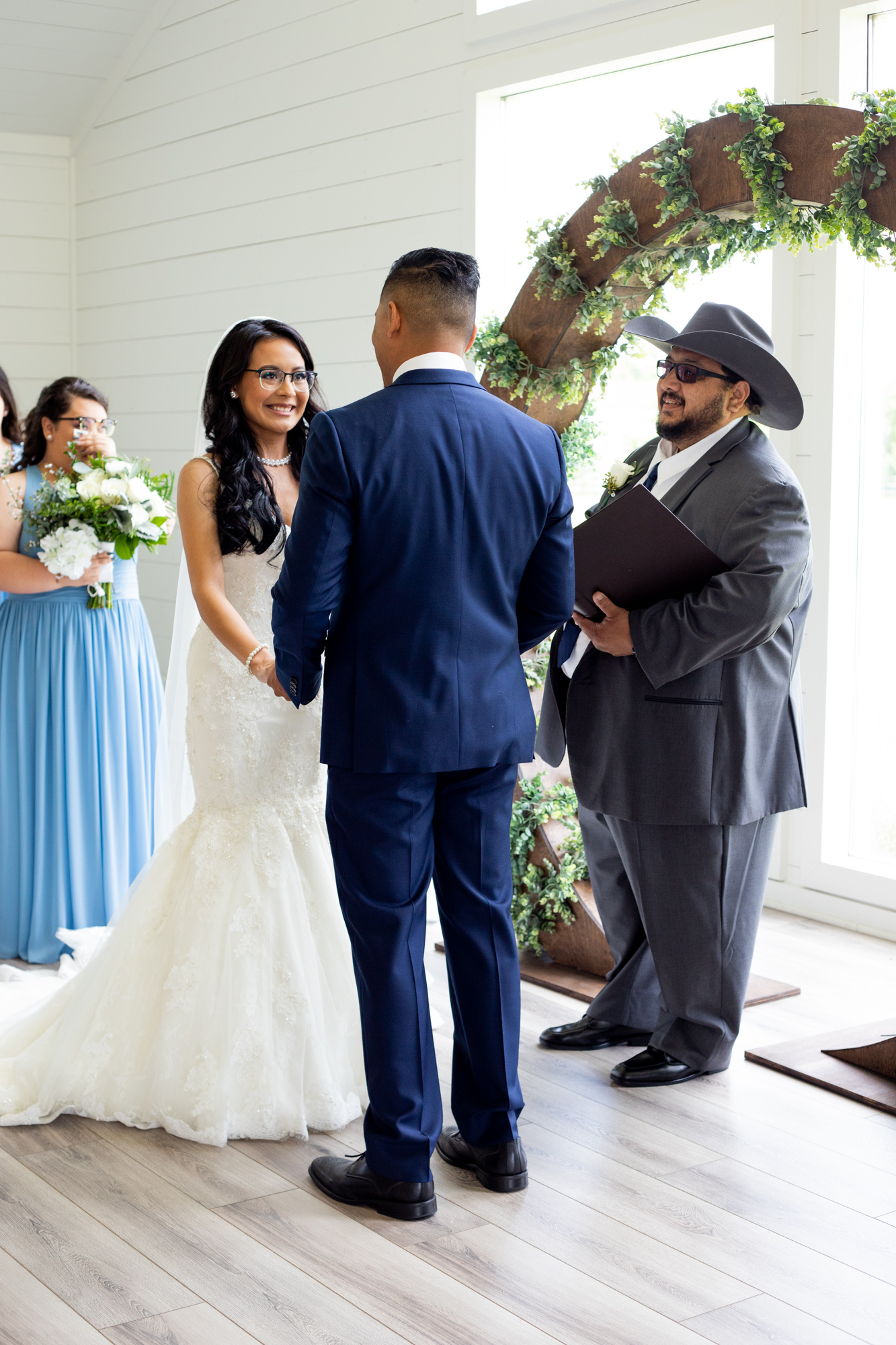 Metallics
Gold
The gold color can be an elegant element among a colorful wedding scheme, or it can help elevate the glamour on your day!
Rose Gold
Combine pale pink and gold, and you have the most on-trend metallic right now, rose gold.
Complete Weddings + Events in Houston
Creating your wedding color palette is the fun part, so don't sweat it! Go with what speaks to you, or keep it simple with perhaps no color at all! When you're ready to select a photographer and videographer to capture whatever wedding colors you decide on, contact Complete Weddings + Event in Houston!