Ms. Bride you are one busy lady! Before all the events, out advice is to set up a wedding website to address everything from where your registered and what should your guest wear. And the best part is there is so many online platforms that make website building easier than ever. Luckily, we have compiled some Must-Have Wedding Website Features to include to the make the most of your wedding website!
Show your Style!
If you are going to make a website, make sure you really put some thought into it. Your guests will be viewing it as a natural extension of your wedding day! So it's important to think about color, font and your custom domain name. It's really is easy- so have fun being creative and remember the website should be a beautiful glimpse of your wedding theme.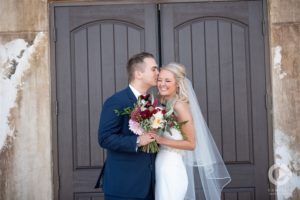 Add RSVP functionality
Dealing with extra stamps, postage, and follow-ups when it comes to your guest attendance is never fun.  By adding a RSVP feature your family and friends can simply click through to the page to mark their attendance and meal request.

Night out on your  town
If you have several guests coming in from out of town, it's a good idea to recommend options for them to fill their time over the course of the weekend.  Share your favorite restaurants, museums and local shops to check out!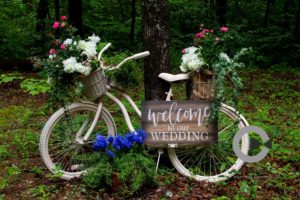 Provide a helpful map for guests to plan out their weekend.
Keep everyone in the know by including a map on your site. That way no one will have to be dealing with those last minute phone calls.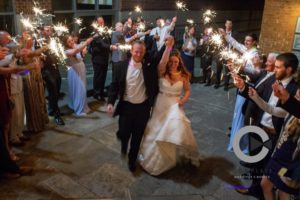 Include as much information as possible.
Include everything your guests will need to know on the site. You will be much appreciated by guests (i.e. Day of details, What to wear, Timing of events, Parking, Transportation)
There you have it. Now go put those creative skills to the test!