SPRING/SUMMER 2023 DATES FILLING FAST • REQUEST PRICING NOW
Upstate Wedding Coordination
When it comes down to the day of your event, wouldn't it be nice to actually enjoy it all? Let us handle the decor, vendor deliveries and any details of the day to take the pressure off you. We're ready to take your day's vision and execute it to perfection. Experience your dream day without the stress with Complete Weddings + Events Coordination services!
Whether you are looking for someone to handle all of the details for you or just have someone handle things on the day of the wedding, we have a package for you.
Request Pricing & Availability
Meet Our Coordinators
Haley Hill
Haley is a Principal Coordinator and Manager for Complete.  She has been an event planner in the Upstate area for over 5 years.  Haley fell in love with weddings from her time planning her own wedding with her planner and spent years honing her craft.  Haley's favorite part about wedding day is watching the months of planning come together and seeing the couple react to the magic they created together!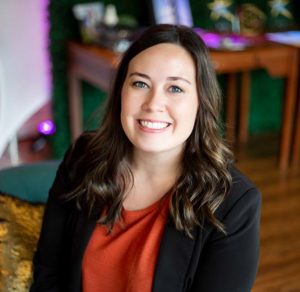 Tiffany Ford
Tiffany is Clemson Graduate who has done over 150 weddings since 2013!  Her eye for detail and calm demeanor bring a great feel to any wedding day!  Her favorite part of the wedding day are the moments with the bride.  She would be the perfect addition to your planning process.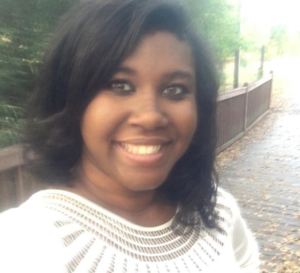 Courtney Goldsmith
Courtney was born and raised in Anderson, SC. She  graduated from Westside High School in 2008 and Clemson University in 2012.She lives in Clemson and has been married for three years!  Her favorite moment in wedding coordinating is seeing the Groom's face as the bride walks down the aisle. It brings happy tears to see him in awe of his bride's beauty and grace!
Brianna Ranslow
Brianna is an event coordinator who has been in the industry for three years. She is always there to help take stress off of you during your special day. Brianna's favorite part of wedding coordination is helping with the little details that mean the most to you. She absolutely loves helping to create the intimate and sweet moments on your wedding day.
Stacy Sindelar
Hello, I'm Stacy Sindelar. Ever since I was a little girl, I've been obsessed with weddings. There's something about the beauty and ceremony that always leaves me in awe. I just love how every wedding reflects the personalities of each couple. Weddings are such an intricate, choreographed dance and, if it's done correctly, no one knows about the organized chaos that goes on behind the scenes. All they see is love in motion. It thrills me every time I get to be part of that magic. Nothing makes me happier than helping couples realize the dream they have for their wedding so that they can start their lives together with that memory in their hearts.
Ellen Lane
Bio coming soon!