After deciding on all of those fantastic details for your big day, you might be feeling a bit of planning burnout. To help you make one step of the wedding planning process as easy as possible, we've created a simple wedding reception timeline for you to use for your big day. Check out our handy list of daily events and timing for your Greenville, SC wedding reception to use as a guide for your party!
We've included many of the events that traditionally happen at wedding receptions. This simple five-hour wedding reception timeline can be customized for any style of event reception, whether you're hosting a plated seated dinner, a buffet, or even a wedding brunch. And feel free to remove any of the sections that do not apply to your event.
A Simple Wedding Reception Timeline in Greenville, SC
This example wedding reception timeline is for a five-hour event with a cocktail hour and plated dinner.
00:00 – Cocktails: If you didn't do a first look before your ceremony, odds are you may be taking photos during the cocktail hour. It's an excellent way to occupy your guests while you take pictures. If you've gotten everything out of the road ahead of time, you could use the cocktail hour to mingle with your guests or enjoy a little alone time as husband and wife. Most couples use this time to take formal photographs with family and bridal party.

01:00 – Seating and Announcements: After the cocktail hour is over, your day-of-planner or coordinator should announce that dinner starts. Sometimes, the cocktail staff will subtly spread the word through the crowd for your guests to make their way to their seats for dinner. 

After your guests have taken their positions, you will have your band leader or emcee/DJ announce the bridal party and the happy couple!

01:15 – Welcome: Typically, the bride's father welcomes everyone to the wedding reception and thanks to them for coming. Some couples choose to make toasts here but most wait until later at the wedding reception. If you wish, you can also use this time to say a blessing over the meal.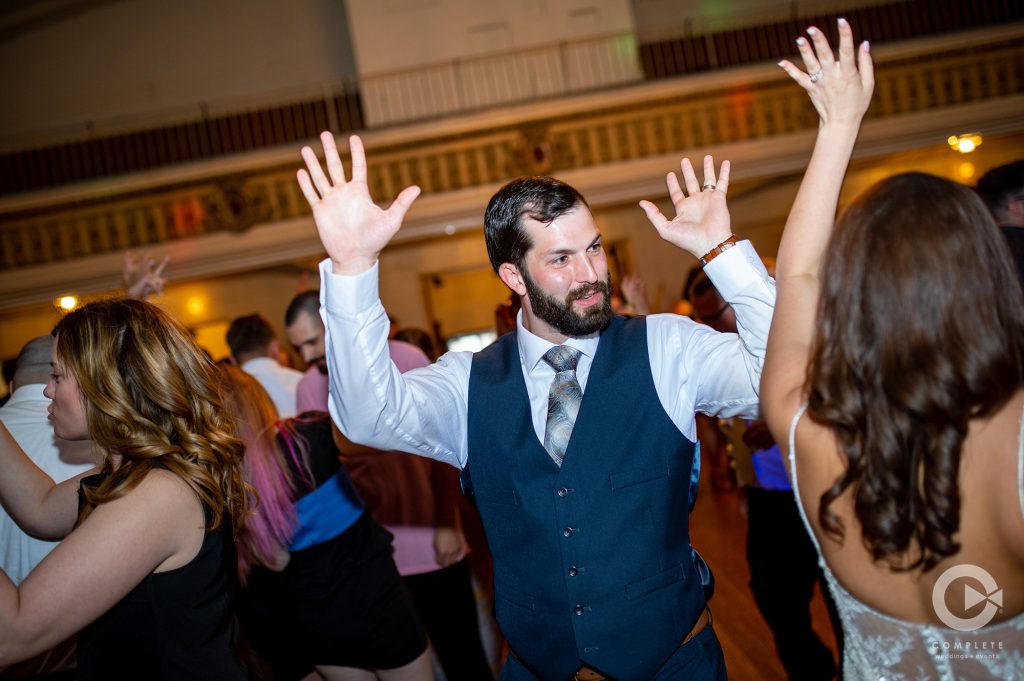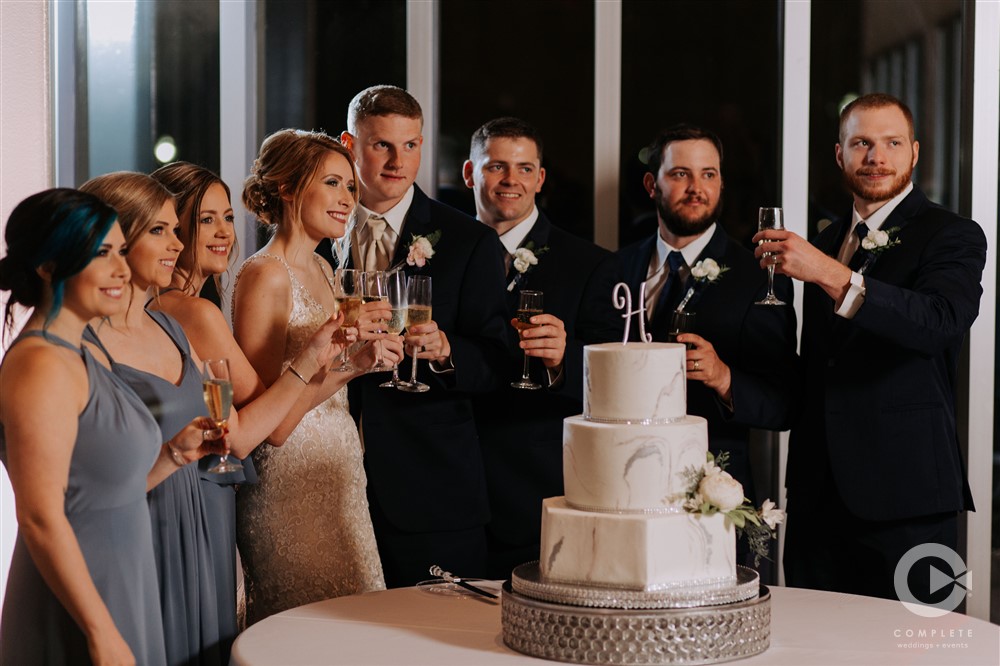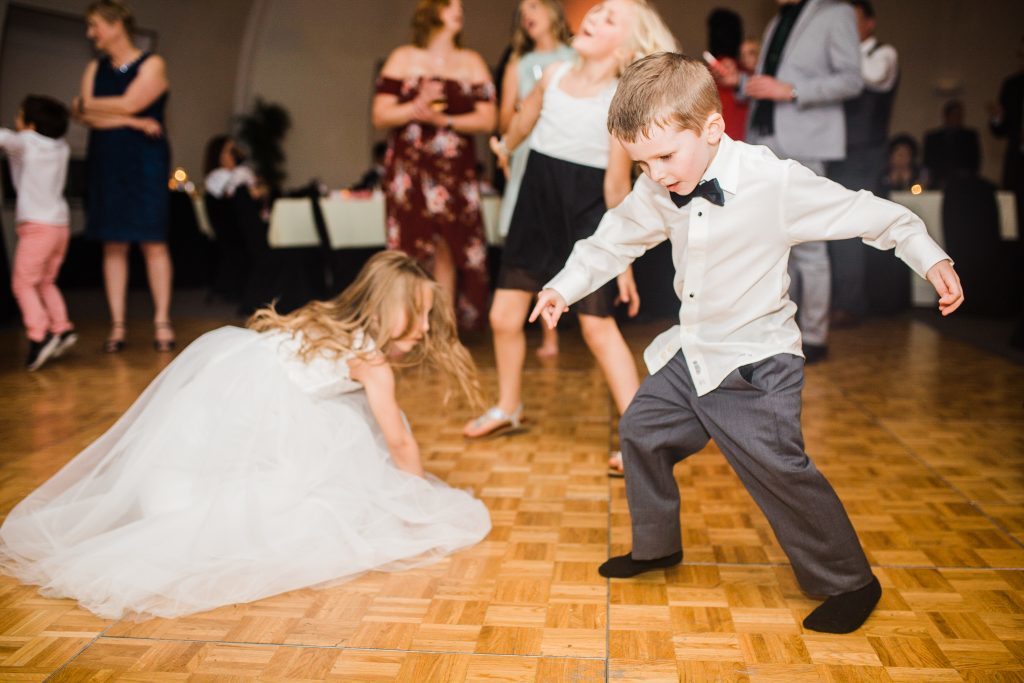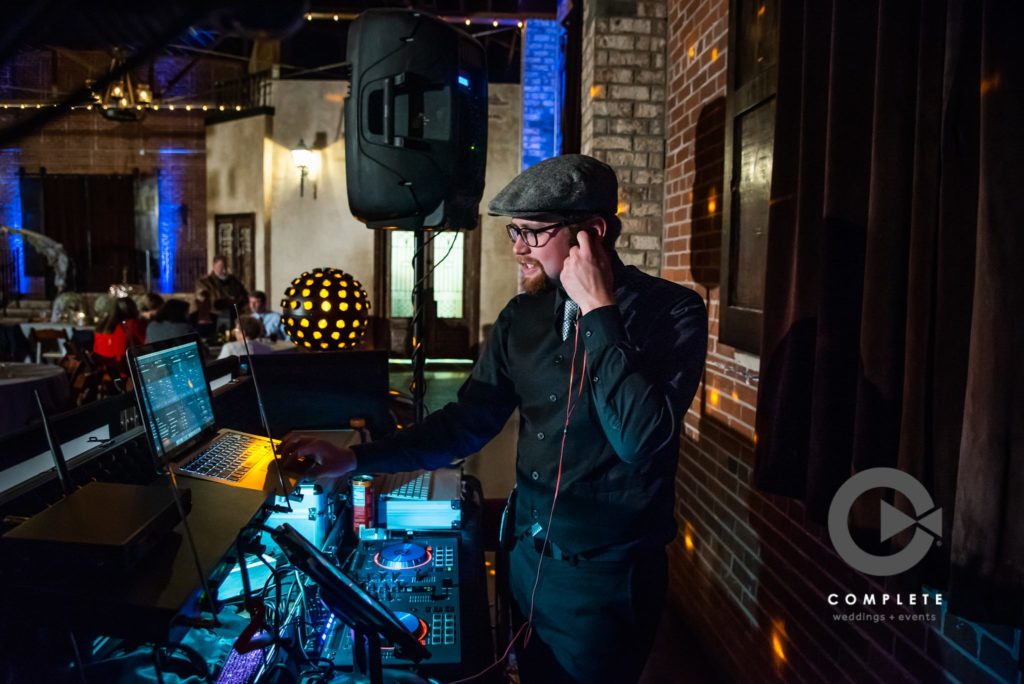 01:20 – Dinner: Guests can head to the buffet in an orderly fashion, or your caterer's wait staff will begin serving dinner to each of your tables. Some newlyweds may decide to use this time to wander around and mingle with their guests if they haven't gotten a chance to greet them yet.

01:45 – Toasts: The Best Man's toast is typically first, followed by the Maid of Honor if she is making a toast. If other family members or members of the bridal party are making toasts, they can also do so during this time.

02:30 – Dances: In the Up-State, the DJ will traditionally announce the couple, so they know when to head to the dance floor. They can dance the entire song by themselves, or have the DJ invite the rest of the bridal party up for the second half of the song. The ​first dance will be immediately followed by the Father/Daughter dance and the Mother/Son dance, or you can try to push them further into the evening if you prefer.

02:45 – Pack that Dancefloor!: After all of those traditional wedding dances have ended, it's time to invite the rest of your party to the dance floor.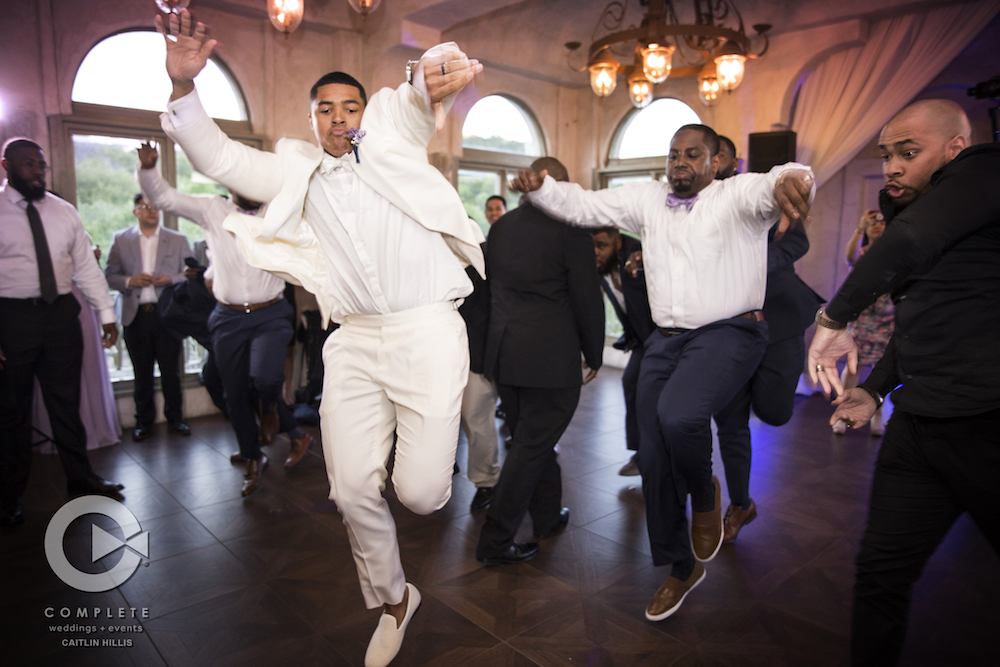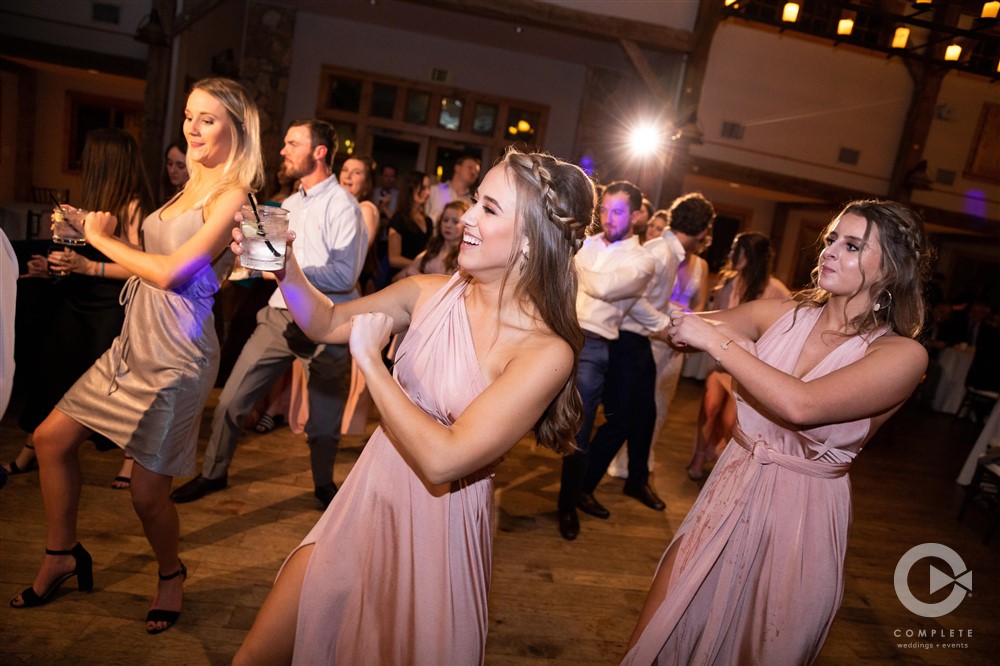 03:15 – Cake cutting: The DJ will announce the cake cutting, which always makes for a good photo opp! After the ceremonial cake cutting, serve it to your guests with coffee or maybe even champagne.

03:30 – Thank You!: Although not required, it is beneficial for the couple to stand up and give their guests a formal thank you to everyone for attending and anyone specific who may have helped them make their special day happen.

03:45 – Party On!: Some of the older guests may be ready to leave shortly after the cake is served, so be sure that you've had a chance to visit with them beforehand.

04:30 – Bouquet or Garter Toss: If you are doing both a Bouquet Toss and Garter Toss, typically, the people who caught them will dance together!

04:45 – Last dance: The DJ should invite everyone to the floor for one last dance along. Choose fun and upbeat song so that everything ends on a high note.

04:55 – Farewell: Have the DJ ask everyone to make their way to the exit so they can send you off in style! Consider having your guests wave ribbon wands, blow bubbles, or light sparklers to make your retreat more magical.
Complete Weddings + Events in Greenville, SC
If you're planning a wedding in Greenville, SC, you've landed at the right place! Now that you've said YES! to spending your life together, you have exciting decisions ahead. At Complete Weddings + Events Greenville, weddings and events are what we do best. Complete Weddings + Events, one of Greenville's leading providers of special event and wedding photography, videography, lighting, coordination, DJ services & photo booth rental.