There are lots of things people will remember about your wedding, but the two main things they will remember the most are:
Since those are the most memorable parts of your wedding, those are not the areas to cut costs at.  When it comes down to it, you will ALWAYS be better off getting a DJ rather than just plugging in your phone and playing a playlist, and there are many reasons for that!  While I could list all the reasons why hiring a professional DJ is the way to go, we will save that for another blog.  Today, we are going to be talking about all the moments during the wedding reception that should have music!  Knowing these moments ahead of time will help you decide what songs/genres you want the DJ to play!
Top Wedding Reception Moments for Music
Cocktail Hour
Cocktail hour usually opens up the wedding reception, and it is a must for music!  You don't want any awkward silences as your guests are getting to the reception, so why not have some background music!  The music during cocktail hour shouldn't be too loud that people have to shout to hear each other, it should be more like background music!  The type of music that is played during cocktail hour also shouldn't really be dancing songs- you'll want to save those for later!
Wedding Reception Entrance
Your entrance to the reception should be exciting and loud!  You just got freakin' married, so why not make a big deal out of your grand entrance and being announced as husband and wife in front of all your family and friends?!  It is also fun to see the bridal party come in and do their own little entrances to warm up the crowd for your entrance!  Take a look at some pictures of our favorite entrances we have seen recently!
Dinner
Music during dinner time has some of the same guidelines as music during cocktail hour.  You don't want the music to be too loud or too dance-worthy.  Usually the type of music during dinner is more instrumental and slower- imagine you are at a restaurant (not like a pub or sports bar, something a little more formal) and that is the kind of music you should be aiming for.  Just a little something to have in the background while everyone is enjoying the delicious food!
Wedding Reception First Dance
Now, this one is probably self-explanatory, but that just means that it is such an important moment for music!!  This is the first time you and your new spouse get to dance with each other for the first time as a married couple!  First dance songs are usually chosen by the couple, and the song they choose is special to them!  First dances are really magical and are such a sentimental moment during the reception, so choose your first dance song wisely!
Dance with Mom/Dad
After you have your first dance as a married couple, the next couple dances are usually a dance with your Mom or Dad!  This could be the bride and her mom or the groom and his mom; or the bride and her dad or the groom and his dad!  The songs you choose for these dances are usually chosen with whoever you are dancing with (mom/dad) and it is a song that is special to them!  Some people even get a little creative with these dances!  They will start out slow dancing, and then the music changes halfway through and they start break dancing, or doing other goofy things!  Doing something unique like that can really liven up the party and also give people a good laugh!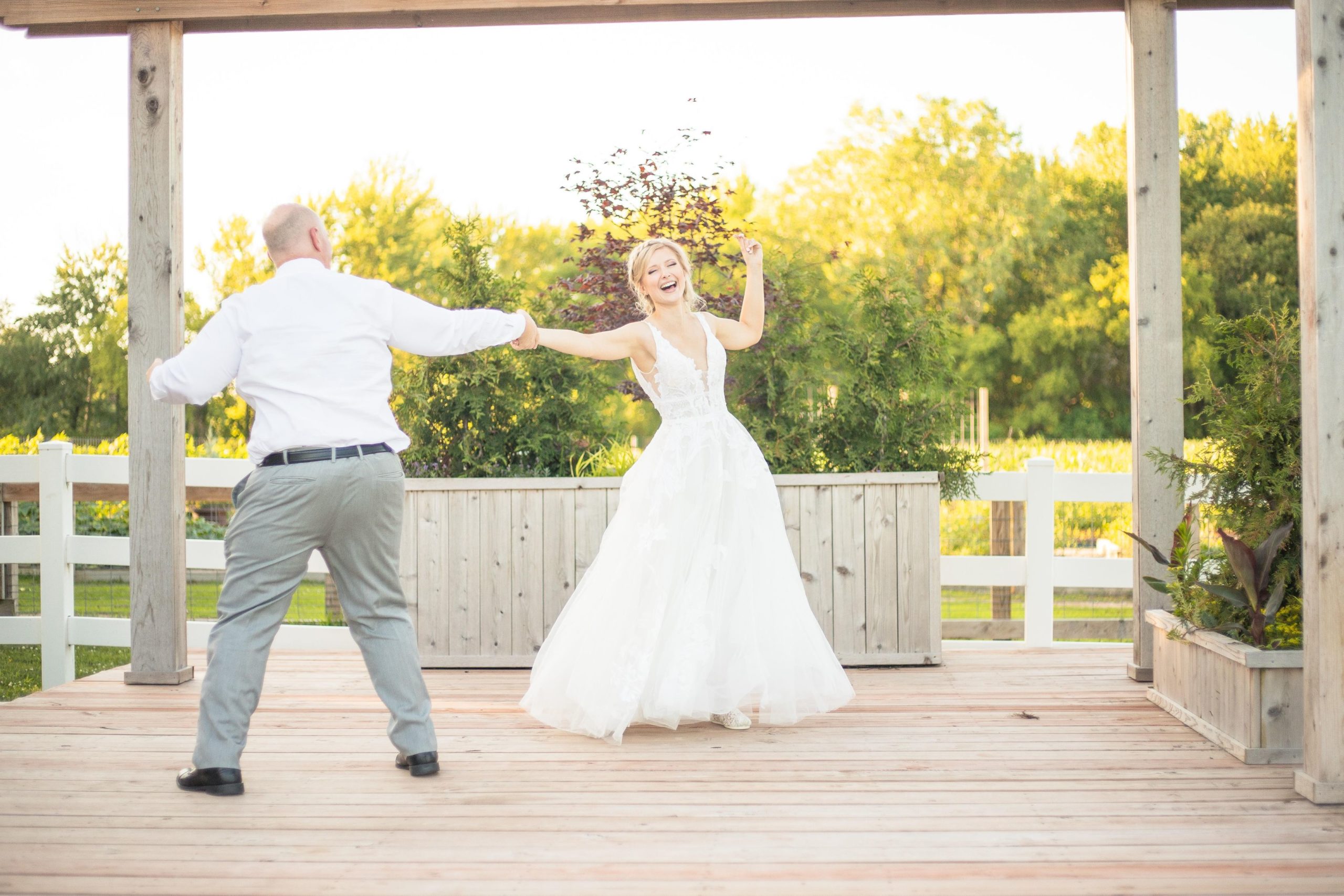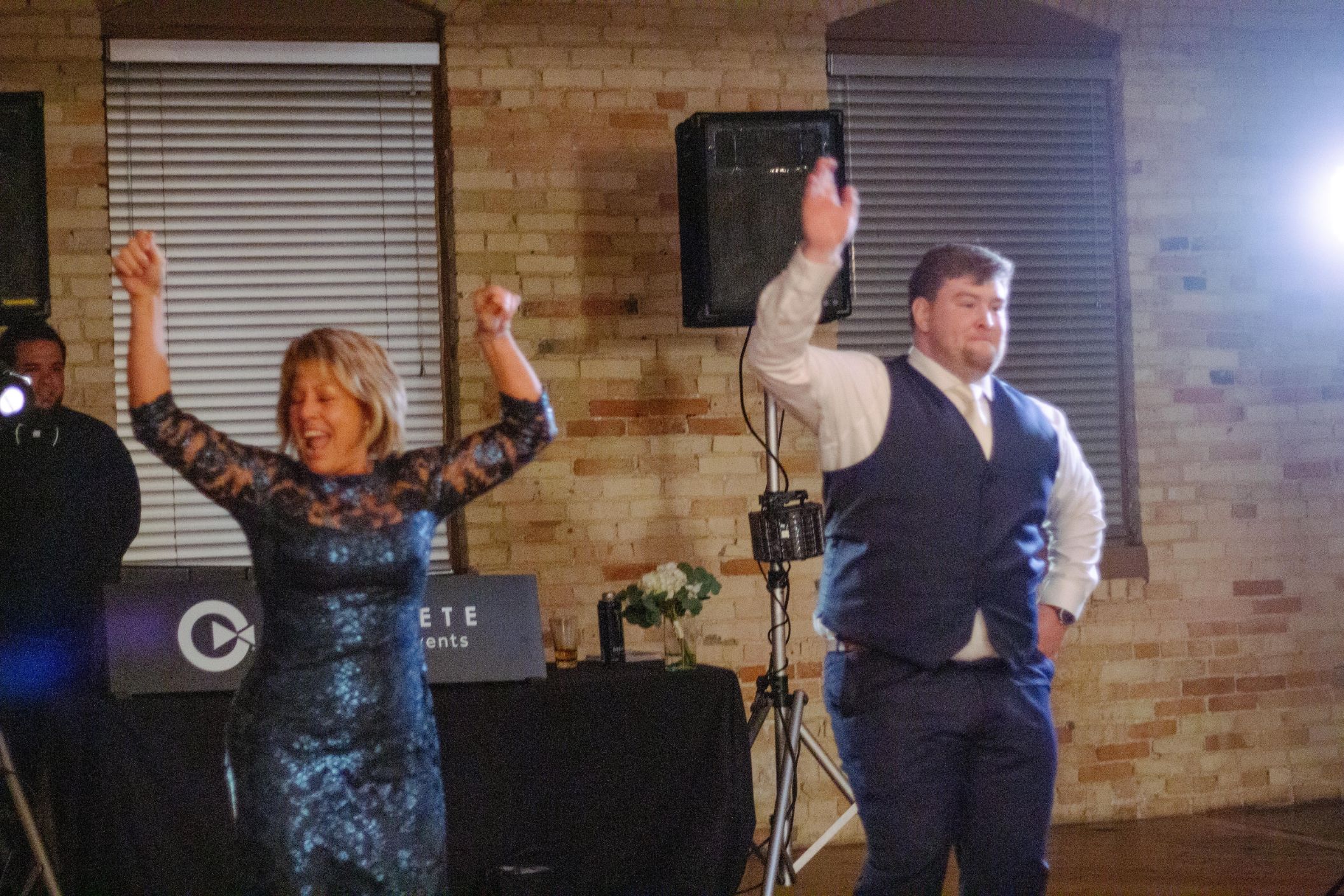 Bouquet Toss
Ah, the traditional bouquet toss– who will be the next to get married??  The bouquet toss is a classic moment in most wedding receptions, so of course there needs to be music associated with it!  The most common song we hear played is Beyonce's "Single Ladies".  By playing a fun song that everyone knows really gets the attention on the dance floor to get everyone ready for the toss!
Garter Toss 
Another classic tradition that usually follows the bouquet toss is the garter toss!  Time to get those guys out on the dance floor to see who will catch the garter!  Unlike the ladies, the guys don't really get into the garter toss- but playing some fun music during this will definitely help! Some classic garter toss songs include: Cherry Pie, Pony, and Pour Some Sugar On Me.
Cake Cutting 
While cake cuttings are not as common as they used to be, some couples still take part in the tradition!  If you want to make your cake cutting a big deal, what better way than to play some special music for it!  One of the most common songs we see played for cake cuttings is "Sugar" by Maroon 5- but you can choose anything that is sweet (pun intended)!
Final Dance
Sadly, every wedding must come to an end at some point, but that just means you can end the night with a jam!  So you need to make sure you choose a song that everyone knows and can sing/dance along with!  Some popular songs for a final dance are: Don't Stop Believing, Shout, and The Way You Look Tonight!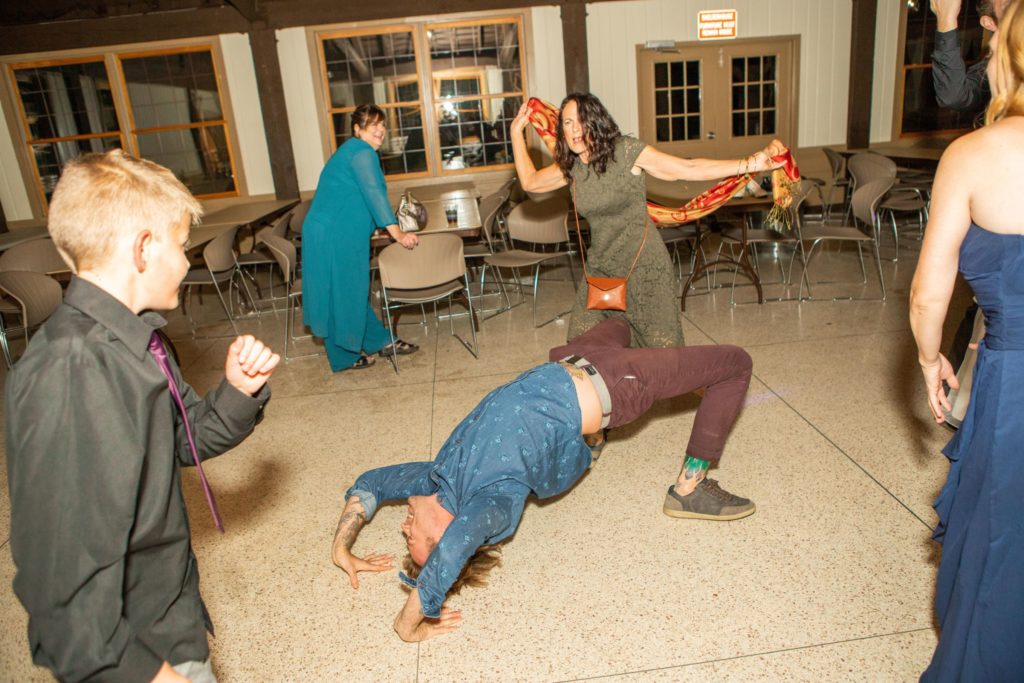 Music really makes or breaks a wedding reception, so choosing the right songs/genres you want your DJ to play is a must!  By planning these special moments out ahead of time, you will be able to enjoy your wedding day and not have to worry about what kind of music should be playing and you can just dance the night away!
Complete Weddings + Events in Grand Rapids, MI
With so many services under one roof, your wedding planning just got easier! Mix and match our services and packages to meet your wedding or event needs and budget. The more comprehensive the package, the more money you'll save. Let's connect so we can build you your custom package. Complete Weddings + Events is Grand Rapids' leading provider of event and wedding photography, videography, lighting, coordination, DJ services & photo booth rental.
Enjoy the planning and the party!
Planning your dream wedding or event should be simple and fun, and we firmly believe that having all our services under one roof makes planning easier for you. So relax. We've got this. Our job is to make this easy for you, your job is to enjoy the party!