As many of you may know, this is the time of outdoor weddings!  Since a lot of venues have restrictions due to COVID, many couples are opting out of having that traditional indoor wedding, and moving outside so they can still have that big wedding they've always dreamed of!  While outdoor weddings give you the perfect photos, fresh air, and space you need for your big day, there are still many things to consider before planning an outdoor wedding and hosting your outdoor bash!
Things to Consider When Planning an Outdoor Wedding in Grand Rapids, MI
Location
First things first, location.  We know the wedding will be outdoors, but where outdoors?  Are you thinking of having that romantic beach wedding, staying close to home by having the reception in your backyard, being classy at a winery, or becoming one with nature by having your big day at a local park?  Whatever it may be, we are here to help you sort through everything you need to consider!
Rentals
So, you have chosen your location, what's next?  Take a look at what the day will look like– starting with ceremony, where are the guests going to sit?  Consider renting some chairs so your guests don't need to stand for the whole ceremony (you wouldn't want your 80-year-old Grandma or your 8-month pregnant cousin to stand for the whole ceremony!  Next, going into the reception, you will probably need tables, chairs, and dance floor, right?
Also, as you will read below, the weather could be unpredictable, so maybe consider renting a tent for the reception, just so you can be fully prepared for anything!  Lastly, you will want to be sure that your guests have somewhere to use the bathroom– if that is going inside the house, or using the facilities at the park, or maybe you need to rent portable bathrooms if none are readily accessible.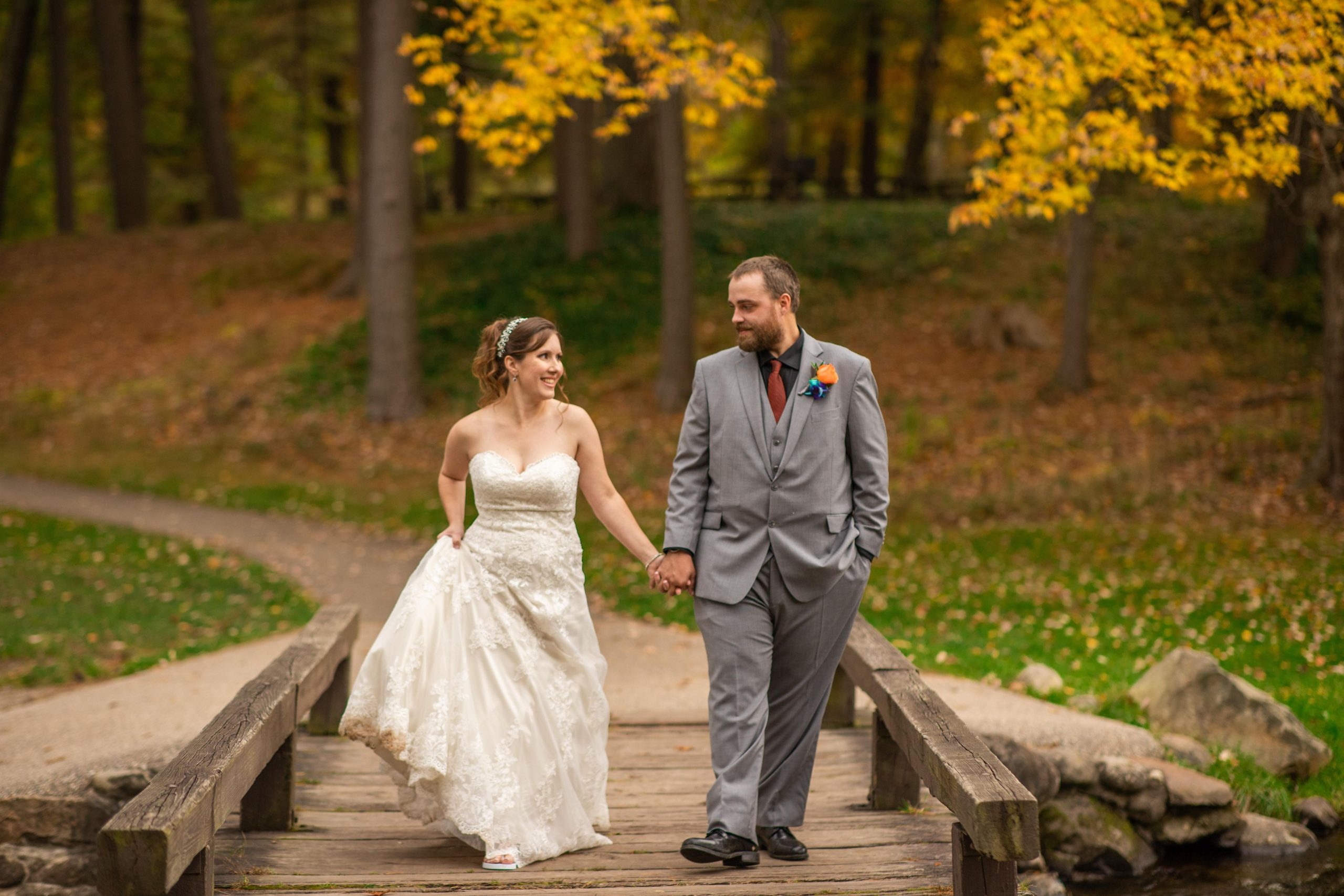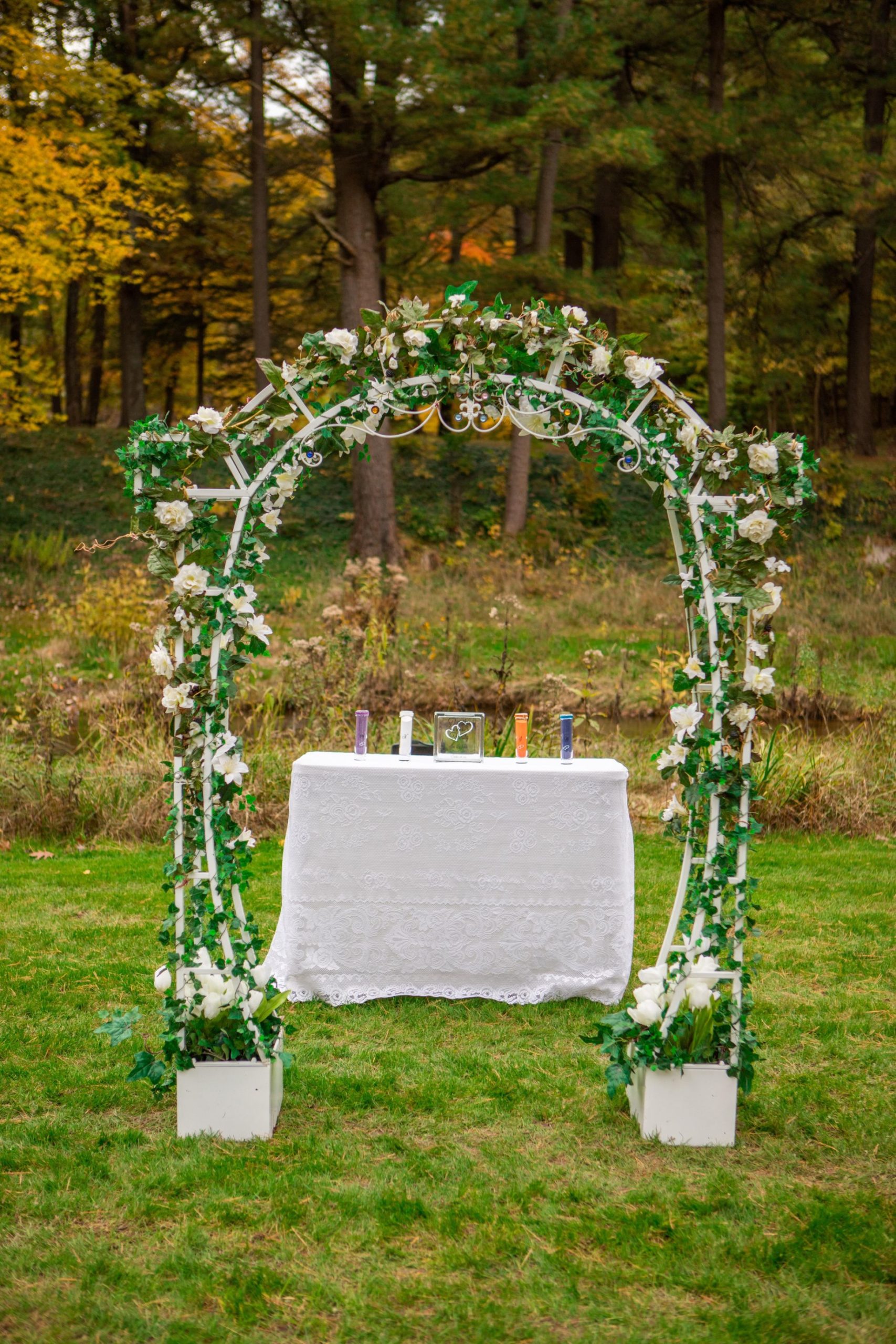 Permits
Something that a lot of people overlook when planning an outdoor wedding is whether or not you will need a permit to have your wedding outside!  Lots of public parks and beaches require permits for you to be there.  So, check with your city to make sure you are covered legally to have your wedding in a public area!
Weather
This point is probably the most obvious one, but probably the most important thing to consider when planning!  As we all know, the weather in Michigan is very unpredictable, so make sure you have a backup plan in place just in case Mother Nature decides to have a rainstorm on your wedding day.  Maybe a family member has a bigger house that you can move to, or find an outdoor pavilion to hold the reception!  If it does rain on your wedding day, you may also want to consider having some backup umbrellas available for you and your guests to use (you don't want your hair and makeup to get messed up after you've spent so much time and money on getting ready!)
You will also want to consider the temperature outside as well!  While everything may be perfect for the ceremony, the temp can drop drastically once the sunsets!  You will want to make sure you have space heaters in the reception area so your guests don't freeze!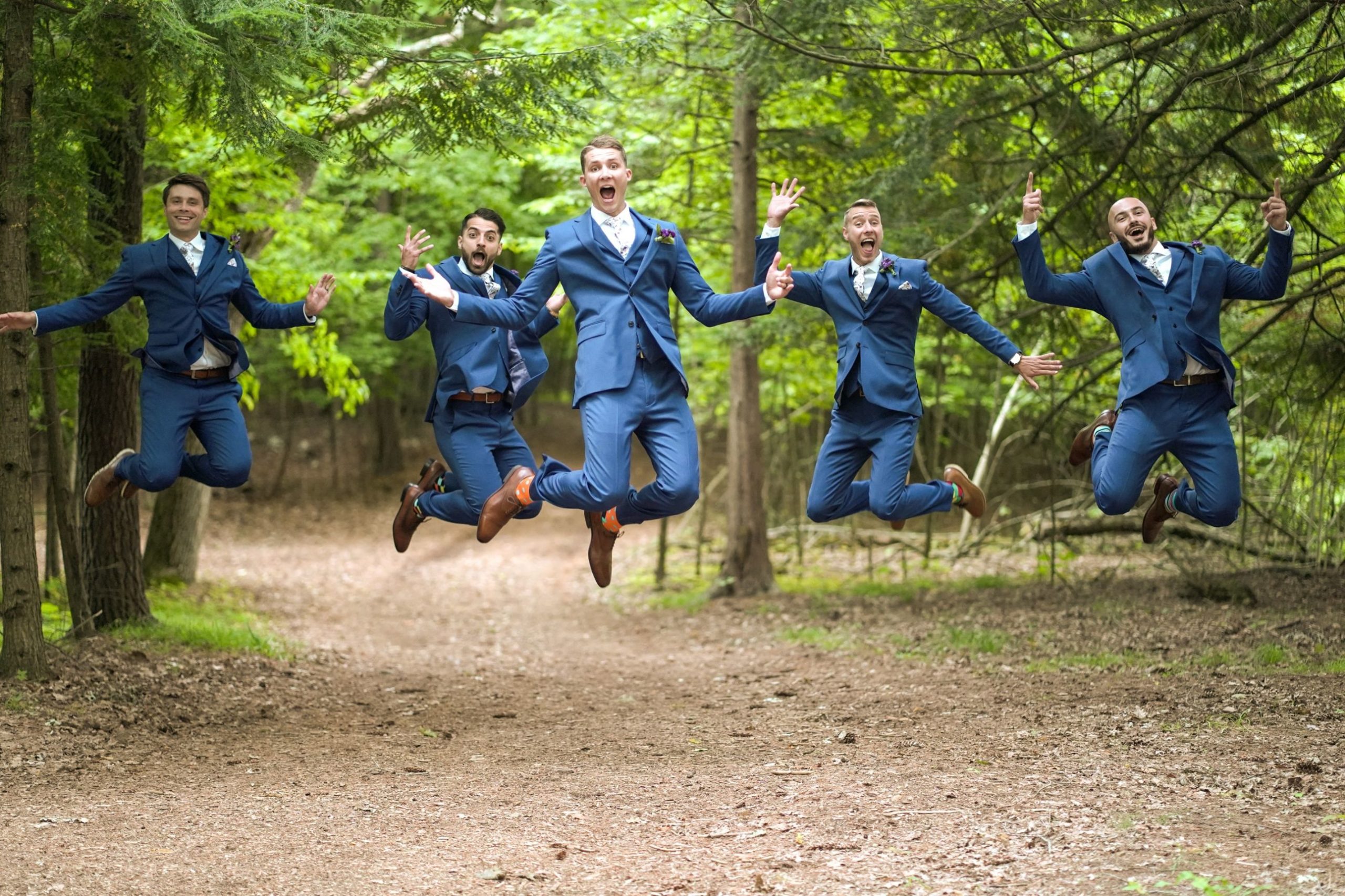 Insects
Since this is a wedding, you will probably have flowers, and flowers attract insects!  Some that attract them more than others are baby's breath and peonies; however, there are flowers that repel insects too!  Add a little lavender, sage, thyme, and butter daisies to help deter the insects from joining the wedding! You will also want to take some extra precautions and make sure you have bug spray or insect repellent lamps available once the sun sets and those pesky insects come out to play.  There is nothing worse than getting a bit all night long from mosquitoes and other bugs!
Wedding Cake
When it comes to dessert, you will want to make sure that you keep it refrigerated for as long as you can, and only bring it out once people are going to eat it.  The reason for this is that if you put out your wedding cake, cupcakes, or whatever you are serving, as soon as the reception starts, it could start to melt in the heat!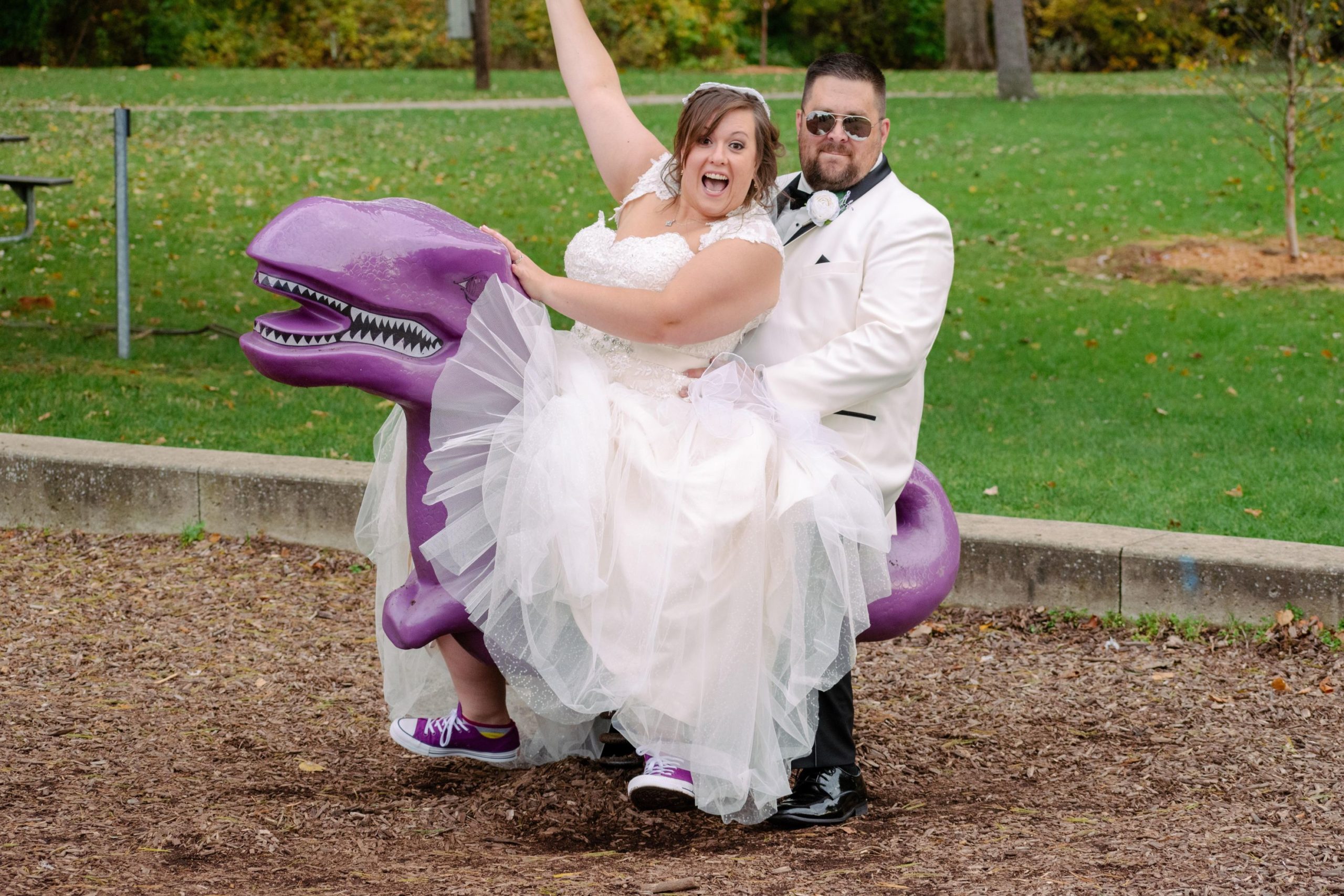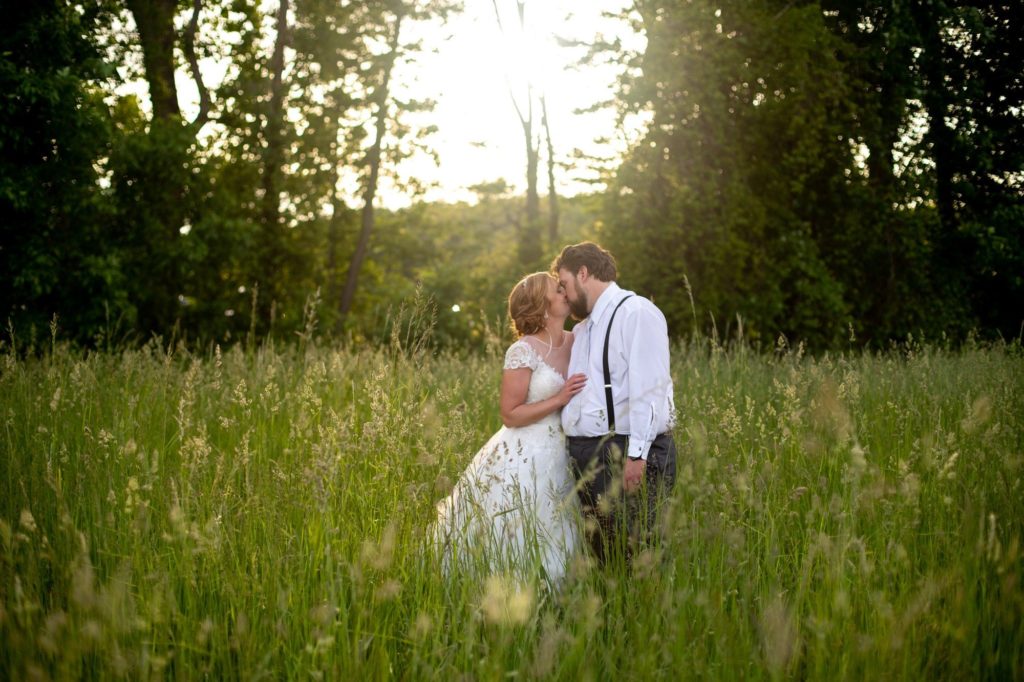 Sound 
Many people do not consider all of the other noises that come with having an outdoor wedding.  While having the sounds of nature at your wedding may be one of the reasons why you are having an outdoor wedding, they can cause lots of issues when it comes to your guests being able to hear what is going on.  You'll want to make sure microphones are available to use during the ceremony, not only for your guests to hear better but for your videographer as well!  All of the extra outdoor sounds at your wedding may affect the audio on your video, so microphones are a must!  You will also want to make sure the DJ is able to play the audio for the ceremony if there is no power outside (make sure the DJ has a battery-operated system that they can bring).
Footwear
Wherever you are having your outdoor wedding, make sure your guests are fully aware of where everything will be taking place so they can plan their outfit around that!  You wouldn't want a bunch of people wearing high heels and sinking into the grass or sand all night long!
Keep hydrated
We don't mean drinking cocktails or a beer, we mean WATER!  Being outside can really dehydrate a person, so make sure that you and your guests are keeping up on drinking water throughout the day, you don't want anyone passing out!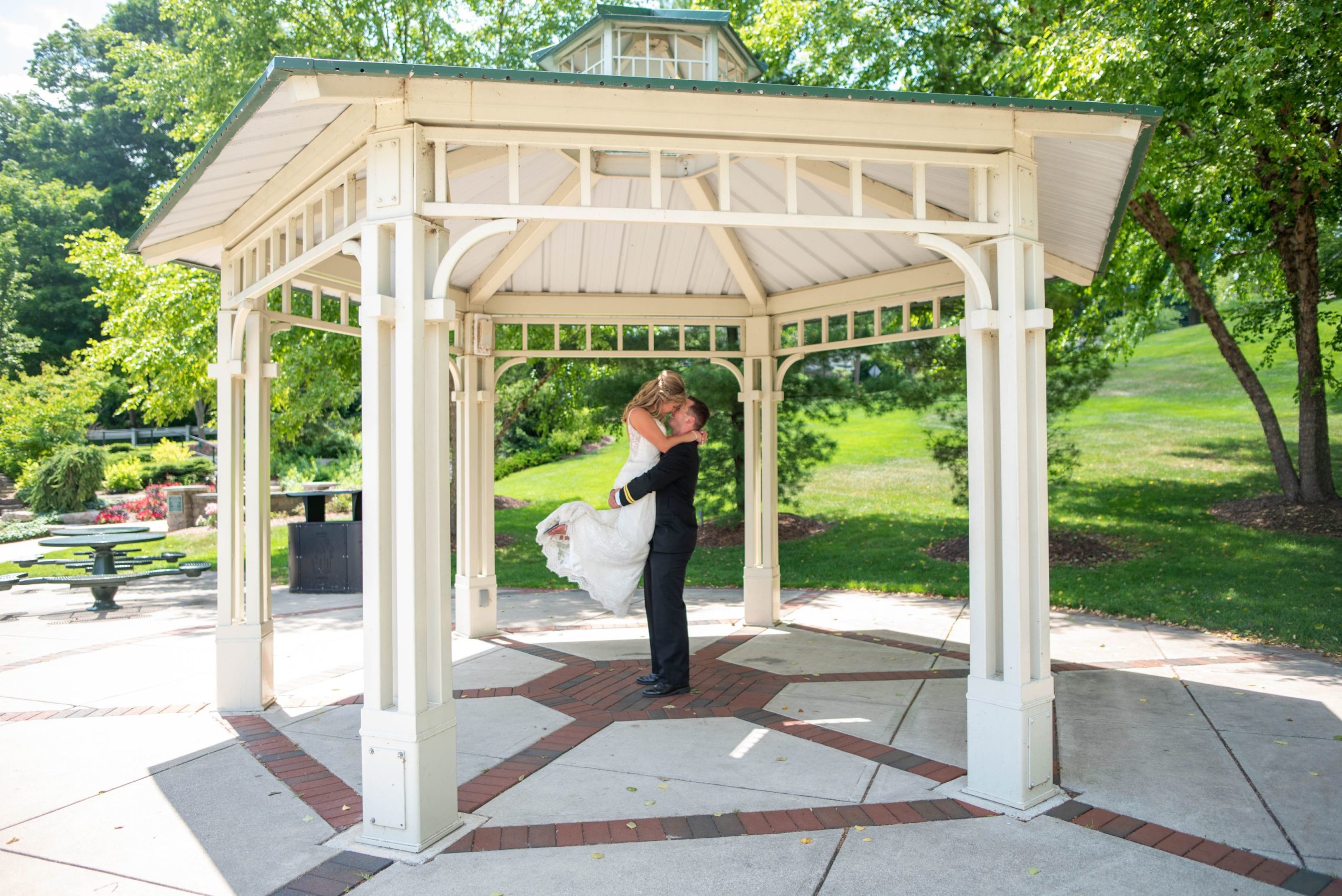 All in all, there are many things to consider while planning an outdoor wedding; but in the end, everything will turn out just as good, maybe even better, than your original plans of having an indoor wedding!
Complete Weddings + Events in Grand Rapids, MI
With so many services under one roof, your wedding planning just got easier! Mix and match our services and packages to meet your wedding or event needs and budget. The more comprehensive the package, the more money you'll save. Let's connect so we can build you your custom package. Complete Weddings + Events is Grand Rapids' leading provider of event and wedding photography, videography, lighting, coordination, DJ services & photo booth rental.