Whether it was your college town, hometown, or just a special city you've fallen in love with, your heart might be set on getting married in a town you no longer live in or you've only visited before. The bustling city could be appealing, or maybe it's the town's remoteness and bright, twinkling stars at night, your romantic location can be the spot where you tie the knot! Planning a wedding with no local family in the area can sound ambitious. However, marrying the person of your dreams in this town you love is completely achievable!
Planning Your Out-of-Town Wedding with No Local Family
Get Referrals from Local Vendors
While preparing to reserve your wedding vendors, gather as much advice as you can from them. Pick their brain on any questions about the area you may have. Get local vendors' suggestions on other wedding vendors they've worked well with that offer services you haven't booked yet. These venue managers, photographers, caterers, decorators, and DJs most likely work multiple events in the area each month and can help give you tips or a perspective you might not find from searching online.
Utilize Technology
When distance is in the way, technology is your friend! When scheduling appointments with your vendors, ask if you can set up a video call on Zoom, FaceTime, or another video chat app they may prefer. You will gain a face to the name and benefit from the visual cues (and smiles!) to help you feel more familiar with your wedding day vendor partner. You'll feel that much more friendly and familiar when you can finally meet them!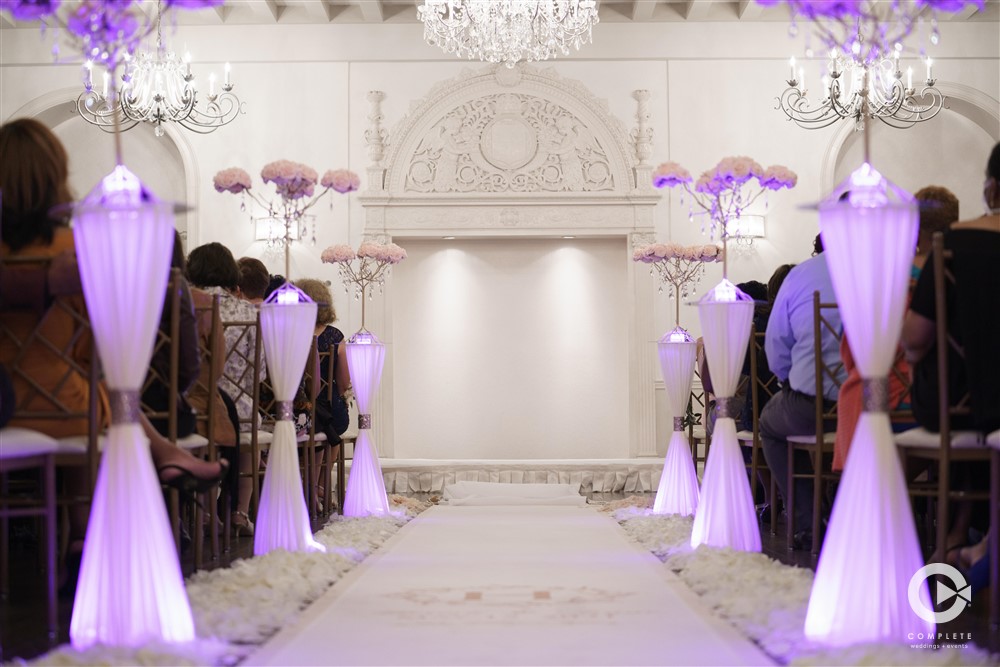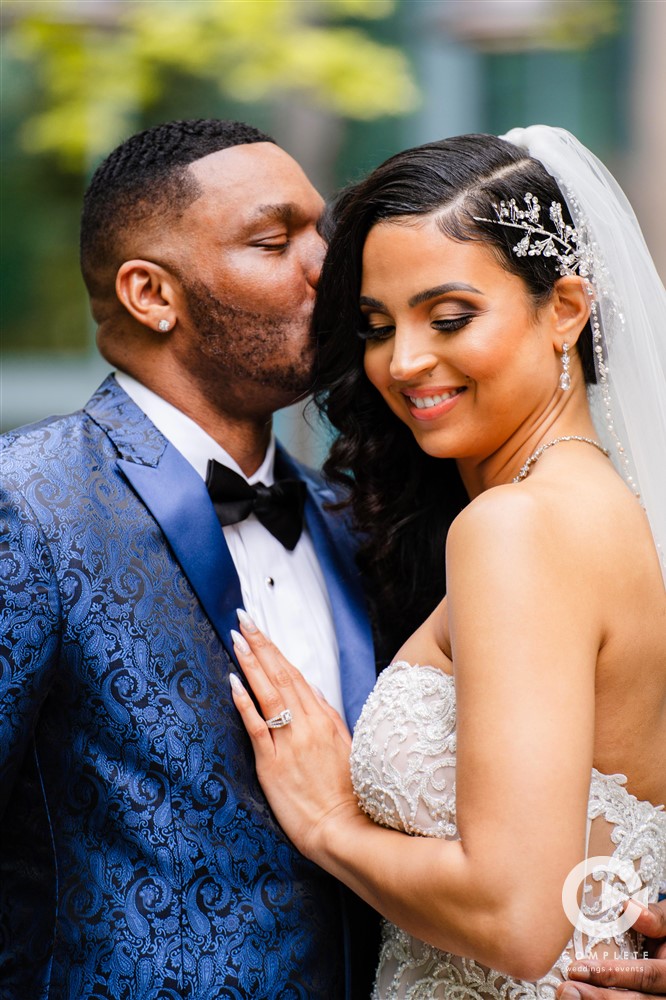 Rent Your Decor
Finding decor you can rent that can be set up by the rental company, will make decorating a breeze! This way, you're not stuck with setting it up or having to travel with it after your event. Complete Weddings + Events offers uplighting that will transform your reception space to your preferred ambiance. This hassle-free option is all set up and torn down by our Complete team!
Destination Wedding Locations Ideas
Many wedding destination locations are used to having out-of-towners plan their wedding from afar, and their venue teams are prepared for it! Here are some awesome cities (outside of the U.S.'s top 20 largest) with gorgeous scenery or open plains and accommodations fit for everyone that may deserve to be on your location list.
St. Pete Beach, FL
Waco, TX
New Orleans, LA
Sedona, AZ
Las Vegas, NV
Orange County, CA
Palm Springs, CA
Colorado Springs, CO
Rapid City, SD
Andrews,  NC
Lancaster, PA
Charleston, SC
Isle of Palms, SC
Albuquerque, NM
Multiple Services to Make it Easy
Does fewer calls and contacts (plus more savings and services) sound splendid? Complete Weddings + Events offers multiple services to make it easy when wedding planning from near or far! View our locations at completewedo.com/locations and contact complete for information on our event services for your special day.