While there are many moments during your wedding day that you want to get captured, one of the most popular wedding photos in Grand Rapids' requests is to get the groom's reaction as the bride walks down the aisle.  Sometimes the groom cries tears of joy, or has a smile that goes all the way to their eyes, either way- you will want that moment captured!
5 weddings that have some of the best reaction wedding photos in Grand Rapids, MI!
Amber + Ben
To kick off this series of reaction photos, we have Ben's reaction to Amber walking down the aisle.  Those tears of joy are really what every bride wants when she walks down the aisle.
2. Ashley + Matthew
I wonder what the priest says to Matthew… our guess is something along the lines of how beautiful Ashley looked as she walked down the aisle because Matthew's smile just says it all.
3. Katlin + P.K. 
Not only do we get to see P.K.'s adorable reaction to Katlin walking down the aisle, but Katlin's reaction which showcases her happiness right along with her groom.
4. Melanie + Neil 
The smile on Neil's face just really shows how much he loves Melanie!  You can just tell that he is literally the happiest person ever on his wedding day!
5. Emily and her Dad
Lastly, we wanted to show this reaction of Emily's dad seeing her in her dress for the first time, and this reaction is one for the books too! Daddy-Daughter first looks definitely tug at those heartstrings!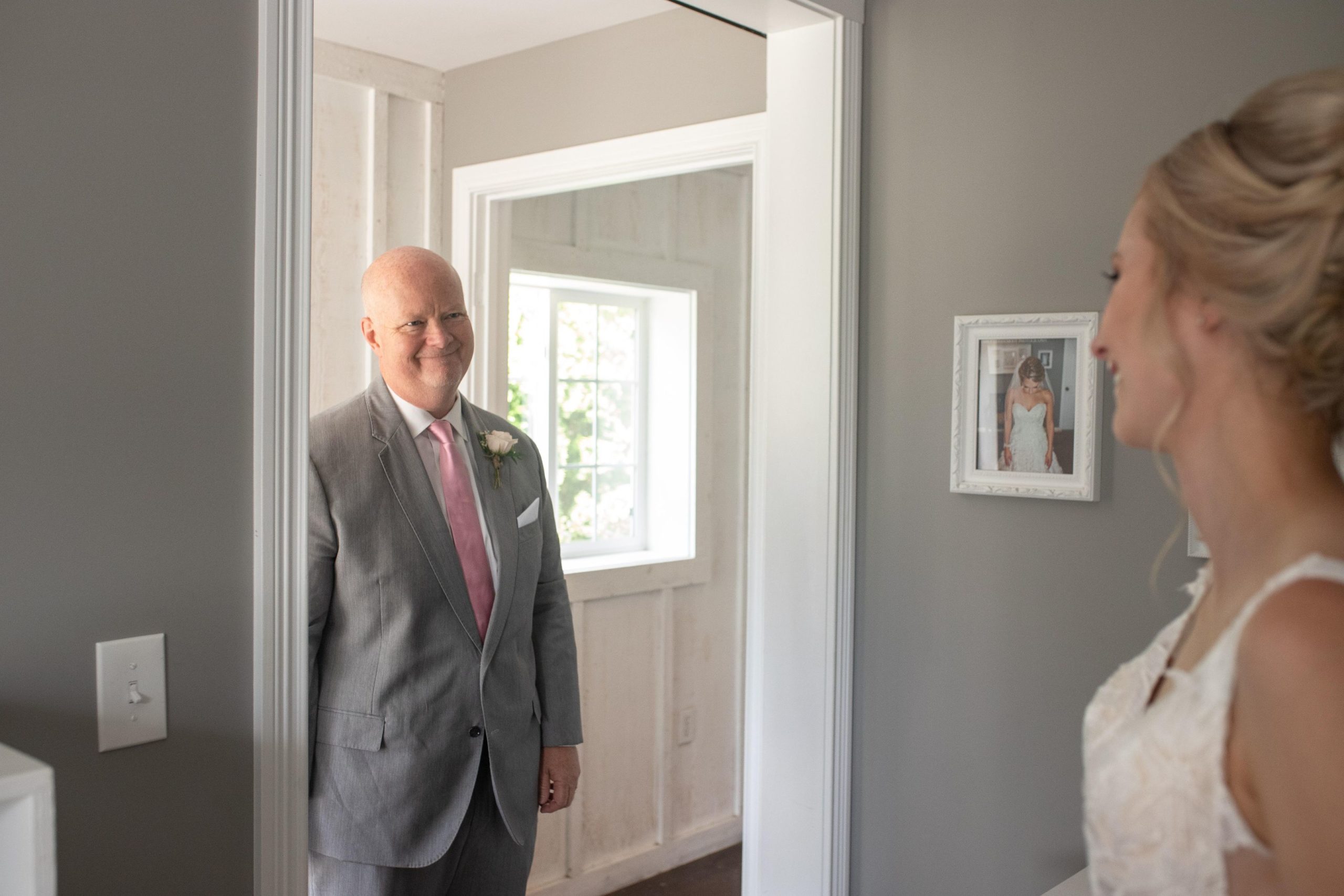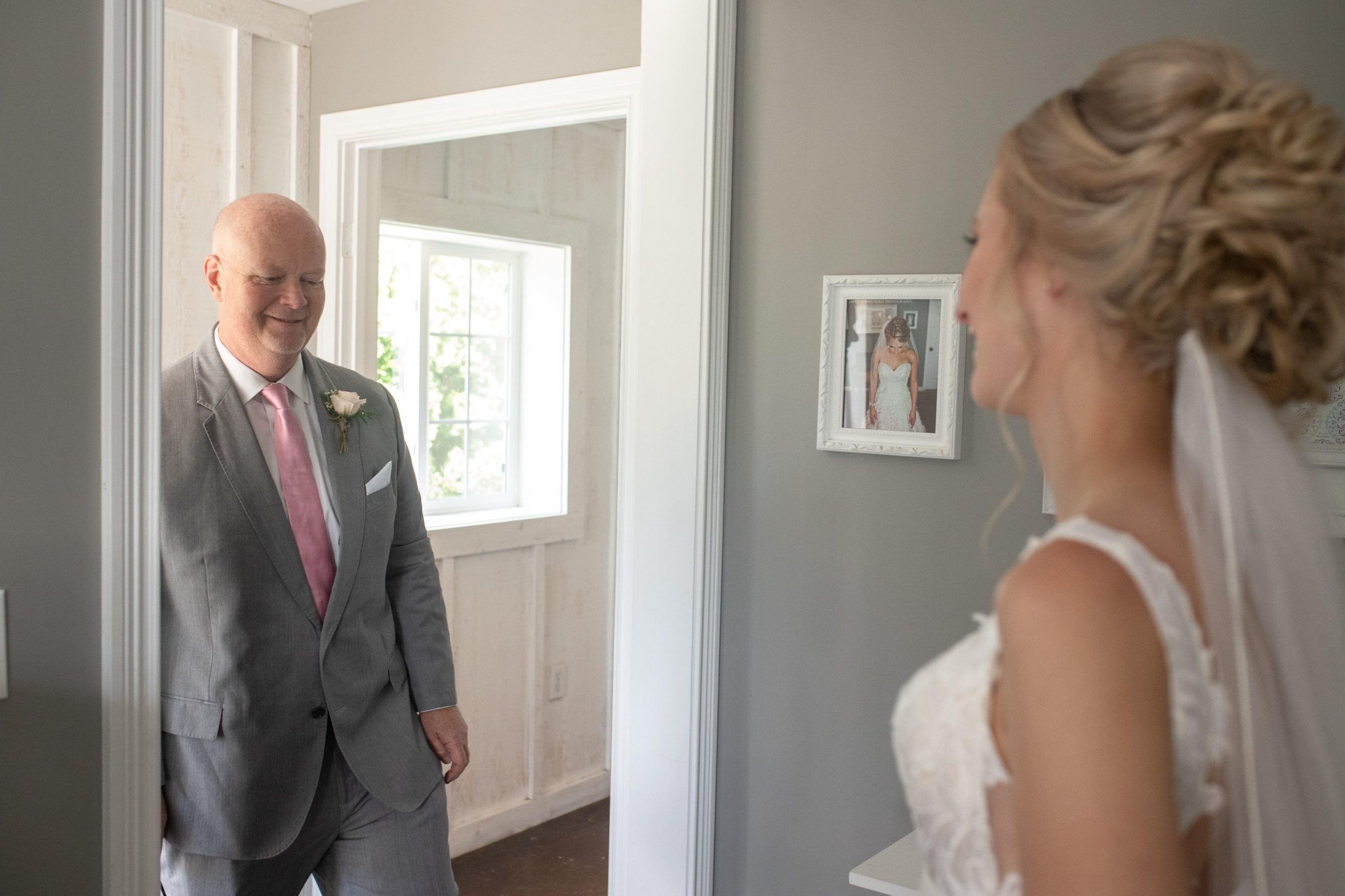 Complete Weddings + Events in Grand Rapids, MI
With so many services under one roof, your wedding planning just got easier! Mix and match our services and packages to meet your wedding or event needs and budget. The more comprehensive the package, the more money you'll save. Let's connect so we can build you your custom package. Complete Weddings + Events is Grand Rapids' leading provider of event and wedding photography, videography, lighting, coordination, DJ services & photo booth rental.
Enjoy the planning and the party!
Planning your dream wedding or event should be simple and fun, and we firmly believe that having all our services under one roof makes planning easier for you. So relax. We've got this. Our job is to make this easy for you, your job is to enjoy the party!