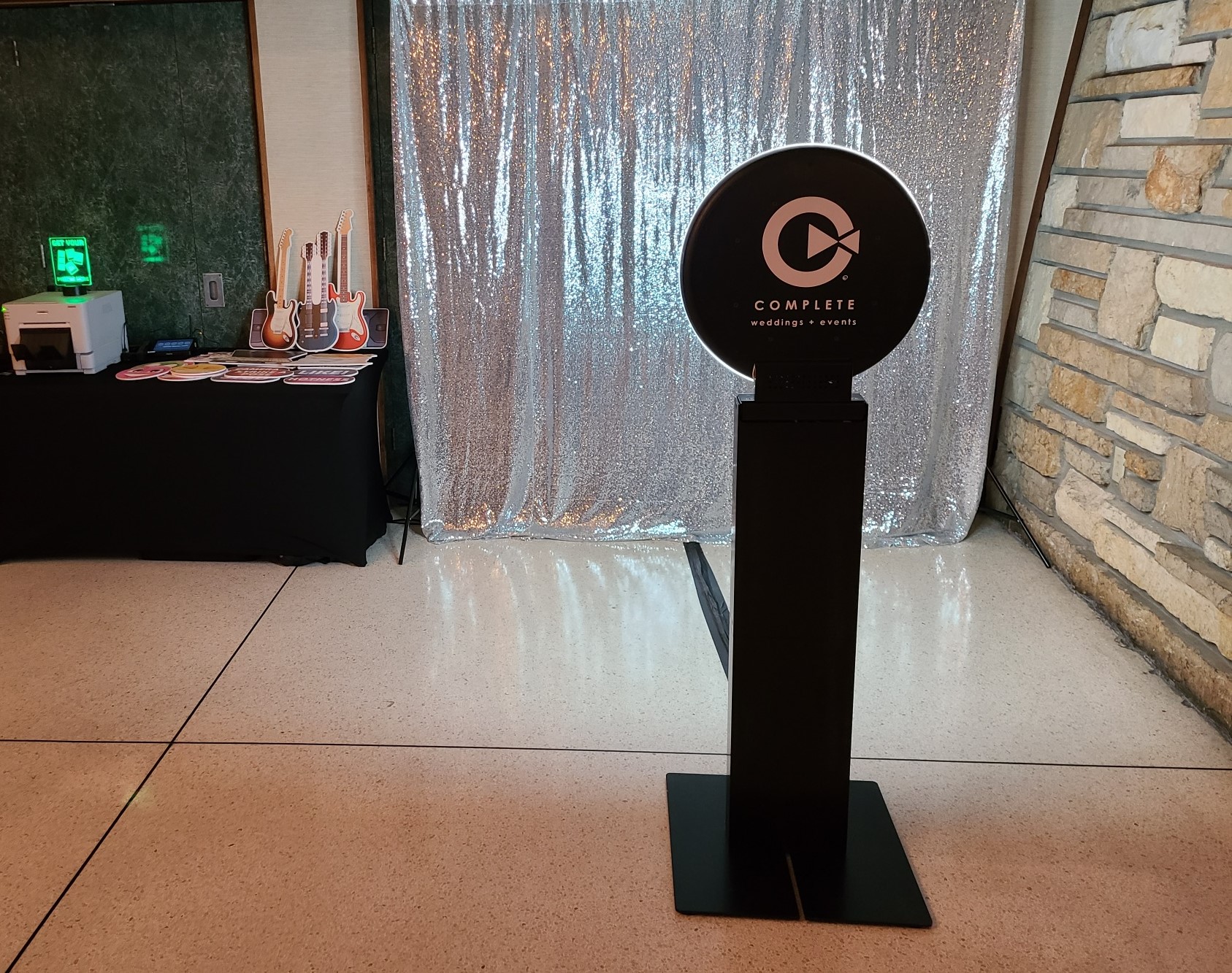 Are you looking to add some extra magic to your holiday event or celebration? Look no further than the enchanted holiday photo booths from Complete Weddings + Events. Our photo booths are specially designed to immerse you and your guests in a world of enchantment! Our enchanted holiday photo booths are an excellent way to capture memories that will last a lifetime. They are perfect for any holiday-themed event.
---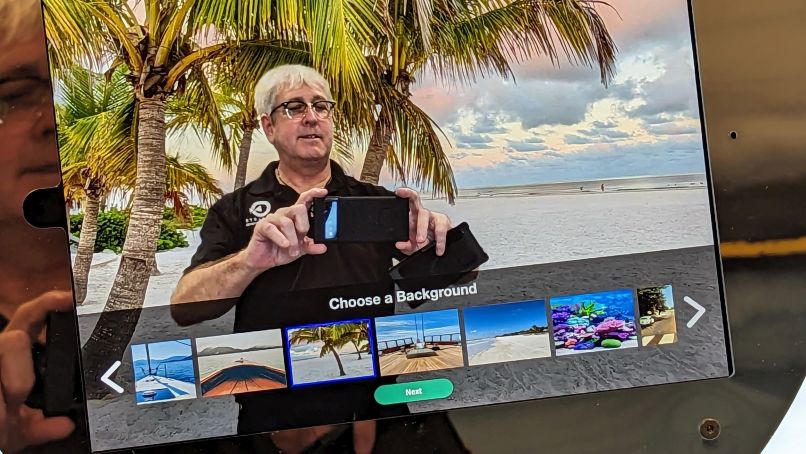 Get Teleported by our Enchanted Holiday Photo Booths!
Listen! You step in front of our enchanted holiday photo booth. Suddenly you and your guests are transported, as if by magic, to a tropical beach lined with glistening palm trees! You press a button and instantly "teleport" to anywhere in the universe – from the sunny Greek islands to the front lawn of your venue. You can even "teleport" instantly to the surface of the moon! A romantic purple sunset? A cozy Santa's workshop or a winter wonderland? You won't believe your eyes!
The excitement created by your holiday-themed enchanted photo booth will instantly make for the best party in town. Your guests will feel warm and welcome. And they won't stop saying, "You are a Genius! This is the best holiday party EVER!"



Keepsakes Last a Lifetime with our Enchanted Holiday Photo Booths!
Each photo strip will be printed right on the spot with as many copies as you'd like! Give your guests tangible memories and personalized keepsakes to cherish forever. These cherished keepsakes not only serve as great conversation starters but also remind your guests of the love and happiness that filled the air during your special event.
And, of course, you get an online gallery of all of your cool photos, boomerangs, and videos to cherish and share for years and decades to come!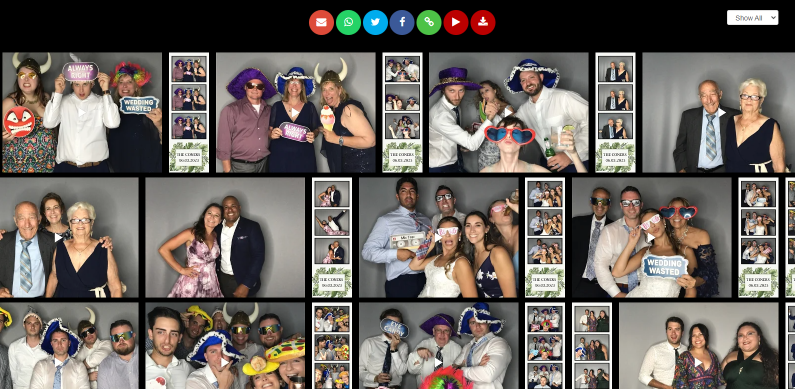 Complete Weddings + Events Fort Myers, FL
At Complete Weddings + Events, we understand that planning a Christmas party or any other holiday event can be stressful, especially during such a busy season. That's why we have a team of professional staff dedicated to making your holiday event or celebration the best it can be. From expert coordination to high-quality equipment and attention to detail, we guarantee stunning photos that reflect the joy and spirit of the holiday season.
So, whether you're planning a holiday party, corporate event, or any other celebration during the season, consider adding one of our enchanted holiday photo booths to your plans. Let Complete Weddings + Events help you create an event that embraces the magic of the season. Contact us today to learn more about our services and start planning your unforgettable holiday-themed celebration.
Remember that each celebration is unique, and our photo booths are customizable to best reflect your preferences and ideas. In addition, we have a variety of photo booth props to fit whatever you have in mind! Contact Complete Weddings + Events in Fort Myers, FL, to request availability and pricing. Let's make your event one to remember for a lifetime!