Fort Myers Beach Weddings
Planning for beach wedding?  Here is a guide to help you with planning for the big day…
Timing Is Everything
Your ceremony time is important! The best part about Fort Myers beach weddings is the beautiful natural light of the sun. It should be taken advantage of in every way. Avoid scheduling your ceremony during the sun's highest point in the day around the noon hour. Heat and glaring light can be an issue for your photos, video, and for you and your guests.
You want to be able to open your eyes and see the love of your life while you say your I do's and not sweating off your makeup. Our best advice is to schedule an early morning ceremony, before the sun gets too hot or schedule your ceremony 1.5 to 2 hours before the sun sets. This will allow enough time for your ceremony (roughly 30 minutes) and your family and wedding party photos/video following the ceremony. This also allows you enough time to get incredible sunset photos and video footage of the two of you. 
Comfort for You and Your Guests
You want your guests to be comfortable. If you are getting married on beach, do not forget to have water available for yourself and your guests. Handheld fans are very popular, and you can customize with your wedding theme or colors. Towels and shoe/flip flop station are all very much appreciated by brides, grooms and guests.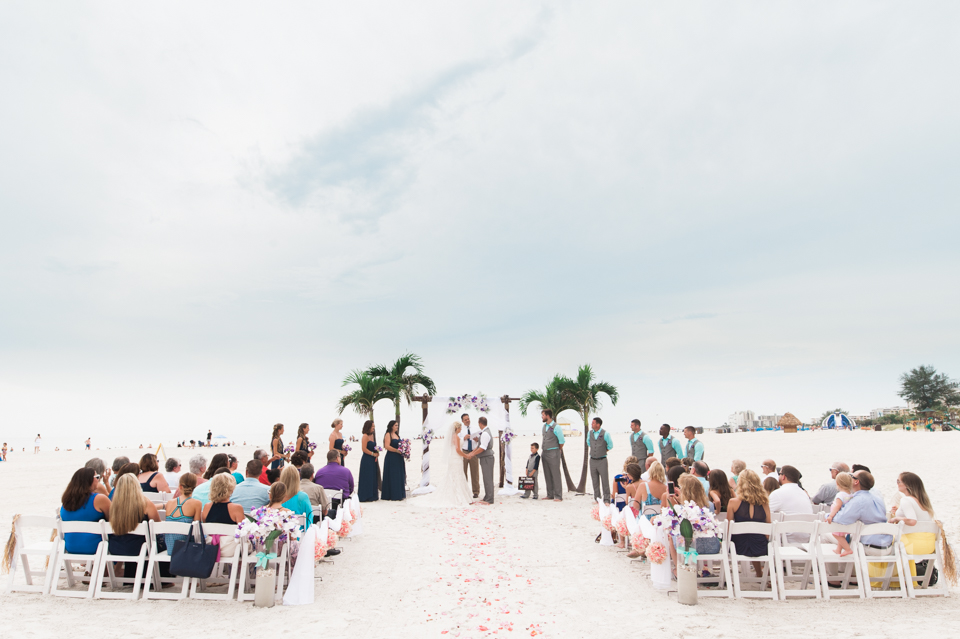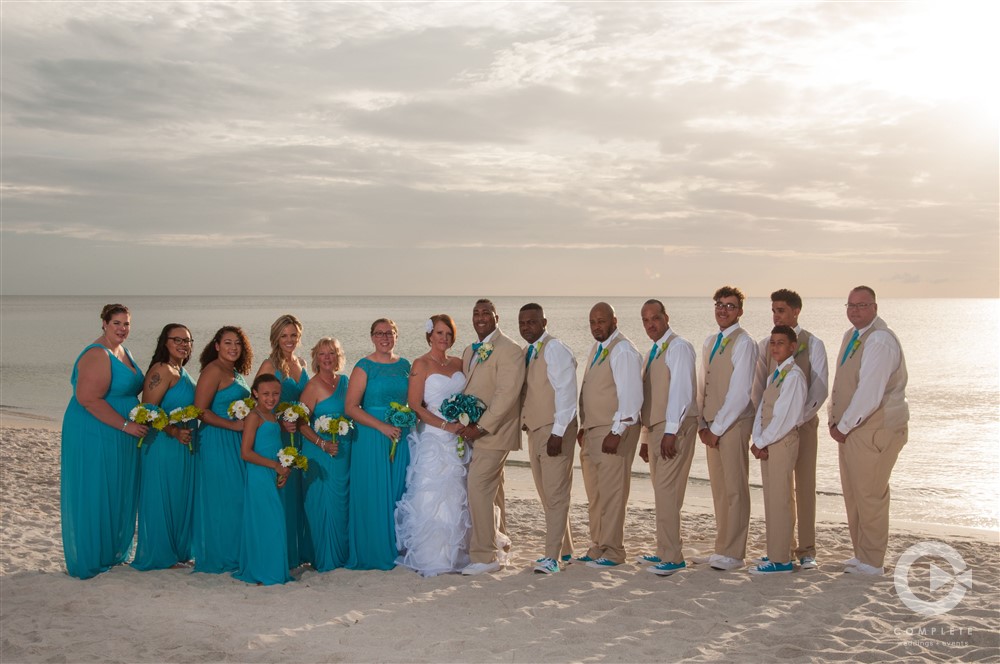 Clear the way
Hire someone to direct beachgoers make sure they don't wander into wedding area. No one wants the public bombarding you're gorgeous wedding video or photos. 
Have a Back-up Plan
Florida weather is ever changing, especially during the summer months.  Late afternoon showers and storms may delay or eliminate a ceremony at the beach.  Check with your venue to see if they have policies that close beach access during stormy weather.  Some venues will close beach access if they receive reports of lighting within a certain radius of their venue.
Beach Wedding Logistics 
In some areas, permits and even liability insurance policies are required.  Also check to see if enough parking is available, setting up tents or arches are approved.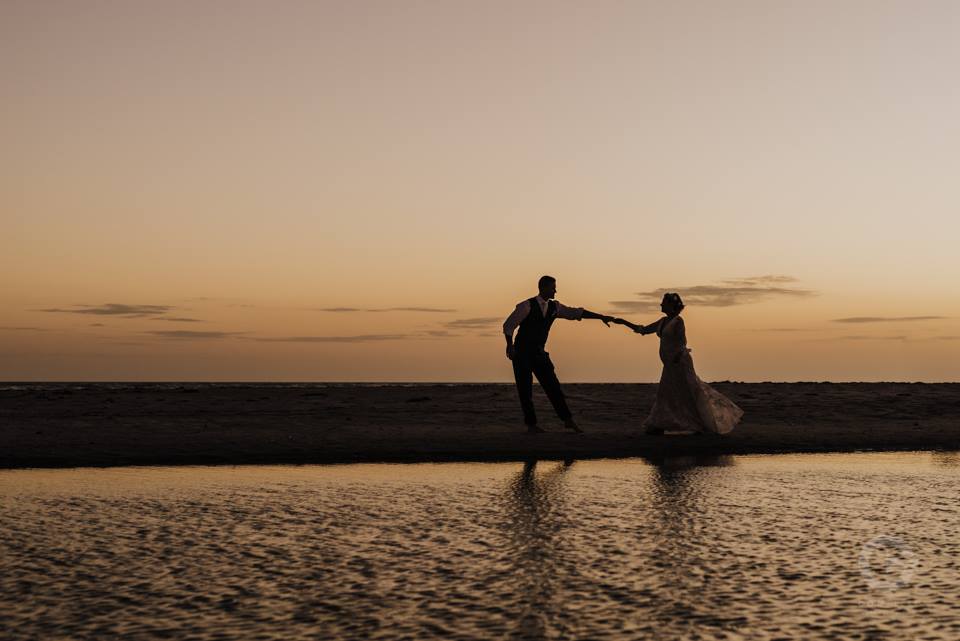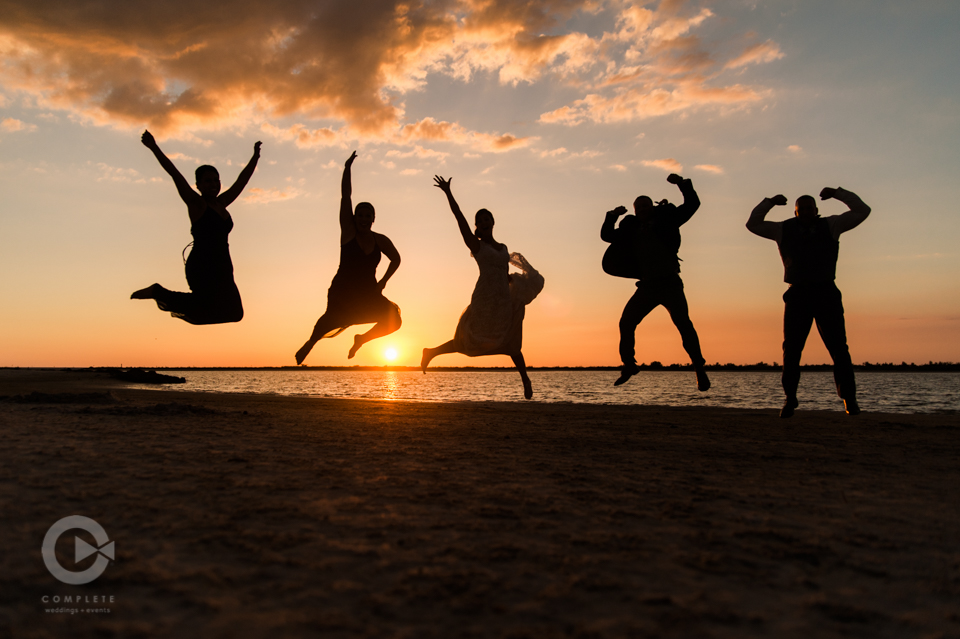 Power Options
Beaches do not typically have AC power for DJ sound equipment. Check with your venue and with your DJ company to see if they can provide a sound system that runs on battery or a generator.
Microphone for the Officiant
When you're planning a wedding on a beach with 25 or more guests, it is recommended to have a microphone for your guests to hear the ceremony.  We recommend using a handheld microphone to minimize background noise from the wind and waves.
Have more questions on planning your beach wedding?  We can help!  Give us a call at (239) 738-8747 to talk one of our event consultants.  We are happy to help!
Complete Weddings + Events | Fort Myers FL
If you're looking to tie the knot or throw an epic event, you have come to the right place. Complete Weddings + Events Fort Myers will help you find the right event or wedding DJ, wedding photographer, and videographer to throw a phenomenal party. Naples, Cape Coral, Fort Myers leading provider of event and wedding photography, videography, lighting, DJ services & photo booth rental.
For more wedding inspiration and tips and tricks follow us on Instagram and like us on Facebook!