We all wait for the BIG DAY!! A wedding is unquestionably one of the most beautiful and dreamt about days of one's life where we carefully monitor each and everything months prior to the actual date. Choosing every delicate detail with pure love and wholeheartedness. Now if I say the effort we put in making every moment beautiful should match the effort we make to capture these moments for the rest of our lives, I won't be wrong. When we want the best in every detail from venue to dress to the food, why compromise on wedding photography?
Why is there a need for Two Wedding Photographers?
Spending a huge amount to achieve absolute perfection in the wedding but not being able to capture it to the standards might end up being a regret for a lifetime. I will lay out in this article why one should hire two wedding photographers, as they say, the more the merrier.
More Angle Coverage and More Images
Having two photographers means two entirely different sets of angels. It helps to get multiple prospective and wider coverage of the wedding. Even highly paid expert photographers hire assistant photographers with them because they need help to have thorough coverage.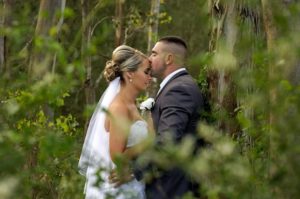 Pre Wedding Shoot
Most of the time the bride and groom are getting ready at two different places. Getting ready for the wedding is a wholesome part of the wedding and needs the same coverage. One photographer going like a pendulum from bride to groom room having two can really save the day.
Destination wedding
If you are spending a huge sum of money booking your favorite destination wedding, you should really consider spending some extra money to get your experience to a whole next level. Most destination weddings cover a wider area and in such a situation, one person cannot practically cover everything.

Not missing any special moment
One photographer might miss any special moment while trying to cover everything but two means a backup. If one has missed something the other might not.
It is not only about the bride and groom, but wait it is more than that
Yes, it is the big day of the bride and groom but every person attending the wedding is someone close to the heart of the bride and groom. So one photographer can always focus on the bride and groom while the other may capture the wedding in general.
Time constraint
The wedding day has a packed schedule with multiple events throughout the day. Two photographers can help you beat the time constraint. This will ensure a multi-faceted storyline of your wedding with no event going missing along the line of memories
Technology can be Unreliable
Imagine having a glitch in the camera and all the beautiful memories are just lost within seconds. Two photographers mean more cameras at work and fewer chances of technical dilemmas hitting your day. A backup is a must to cancel any chances of loss of images.
More Ideas 
More photographer means more ideas regarding the photoshoot. It will elevate your wedding photos with more details and more spontaneous captures of the events. All this with less stress and hassle.
But the thing which makes us rethink is the cost of two photographers. Well, when you are spending thousands of dollars on the wedding, spending a little extra to capture and make it worthwhile should not be a big problem. If you really want to save money you can hire a new entrant in the photography field who is charging lesser due to less experience. But the whole idea of two photographers for weddings is to uplift the quality and quantity. As much as it is a want rather than a need but it is something every couple should consider while planning their wedding.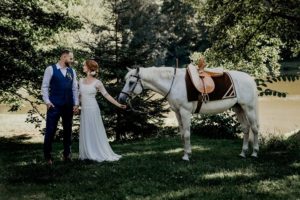 Complete Weddings + Events – Fort Lauderdale Wedding Photographers
If you're planning a wedding in Fort Lauderdale, FL, then you've landed at the right place! Now that you've said YES! to spending your life together, you have some exciting decisions ahead. At Complete Weddings + Events planning, wedding events are what we do best.  Complete Weddings + Events, Fort Lauderdale's leading provider of event and wedding photography, videography, lighting & DJ services