Engagement photos are just as important as wedding photos are. Since engagement is the real reason the bride and the groom are getting married, engagement should not be taken lightly because that is also an important event in your life.
Since taking engagement photos is really important, a lot of work needs to be put into it as well. Getting a photographer that knows what to do does half of the work that is to be done, but the other half of the work depends solely on you because only you can make the photos look good.
The most important part of all the work is deciding what to wear for your engagement photos.
What to Wear for your Engagement Photos
This is a little tricky because there are certain boundaries that you have to take care of while deciding what to wear for your engagement photos. You cannot be too glamorous and make it look like your wedding photographs. Neither can you be too modest, since it will make it look like that you certainly just do not care about these pictures being taken.
The way in between is the best way out of it, but, as I said before, it is a lot tricky and many people get confused as to what to do about the dresses.
Need not worry, as I have some really useful tips that you can rely on while deciding what to wear on your engagement photography.
Choose something that you feel comfortable in
When you are deciding what to wear, keep in mind that you need to make sure that you are wearing something that will make you feel better too, instead of only looking better. Imagine if you wear something that is extraordinarily beautiful but you are feeling a lot uncomfortable in it. This will slowly ruin your mood and you will get irritated easily.
So, you need to make sure that whatever you are wearing, you should feel comfortable and easy in it.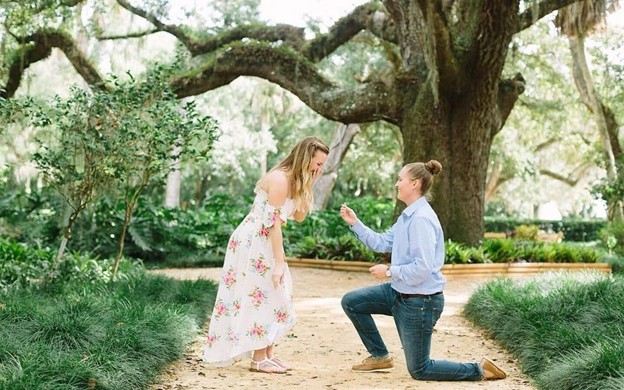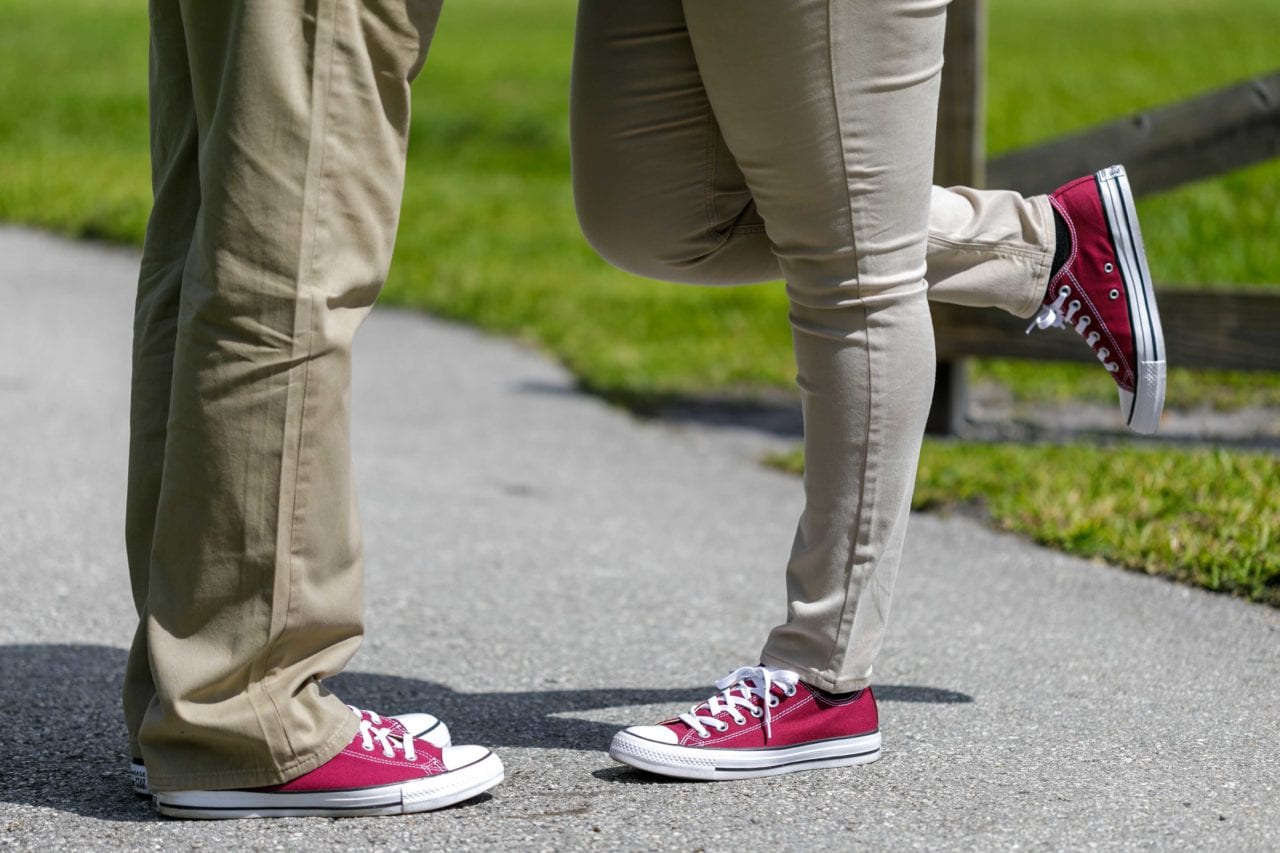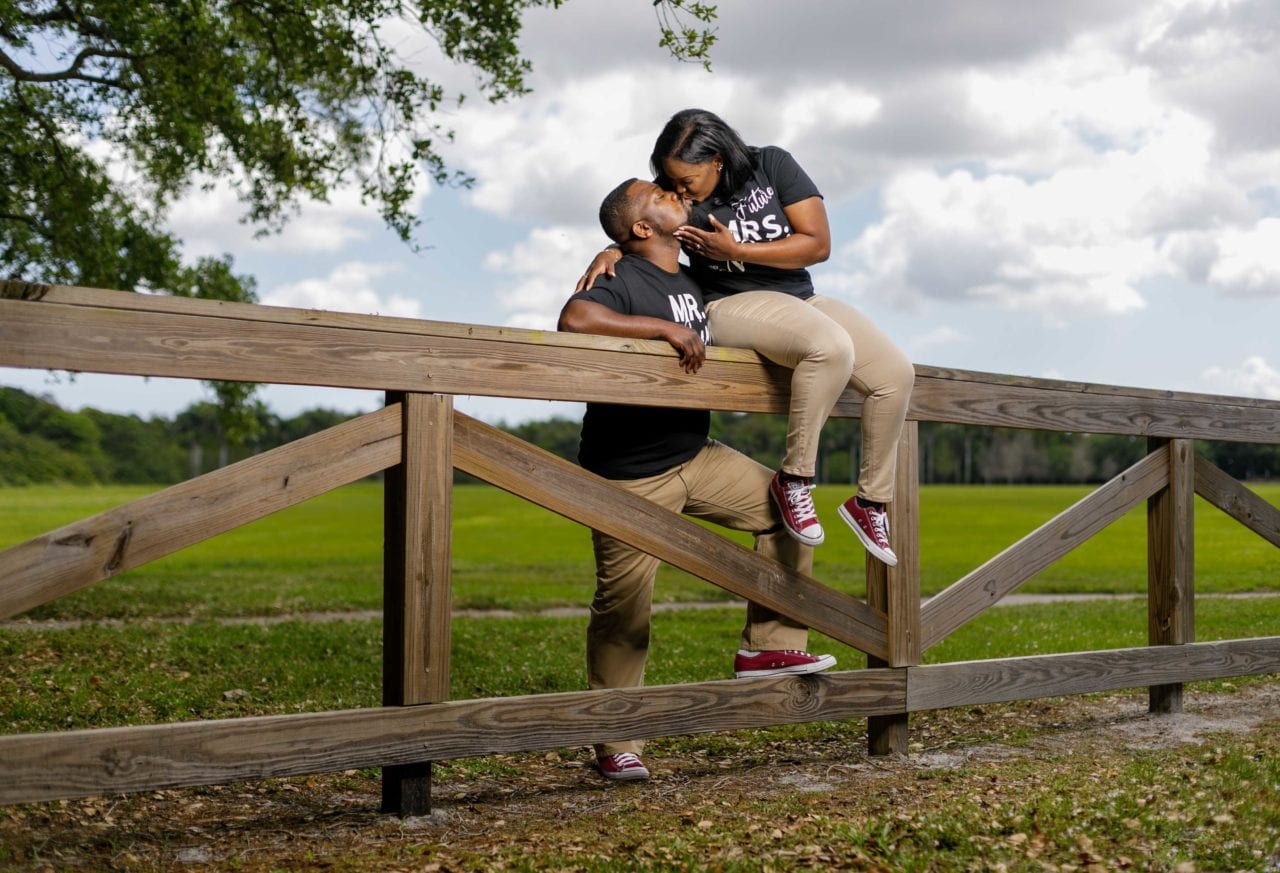 Wear something that explains you
People tend to go out of their way and wear something that they have not ever wore in their life, just for the engagement photos. You might look different, but you won't look like yourself. The best option is to wear something that when you look at yourself in the pictures, you recognize yourself and not someone that you look at and say "I look different".
Complement each other's clothes, but do not match
Getting engaged shows that the man and the woman are perfect for each other. So, why not make sure that the clothes you both are wearing also look perfect for each other?
Wearing matching outfits is not the answer to it and you need to make sure that you do not do it because that makes the photos look sort of weird. Wear clothes with colors that complement each other's dresses and when photographed together, make the both of you look wonderful.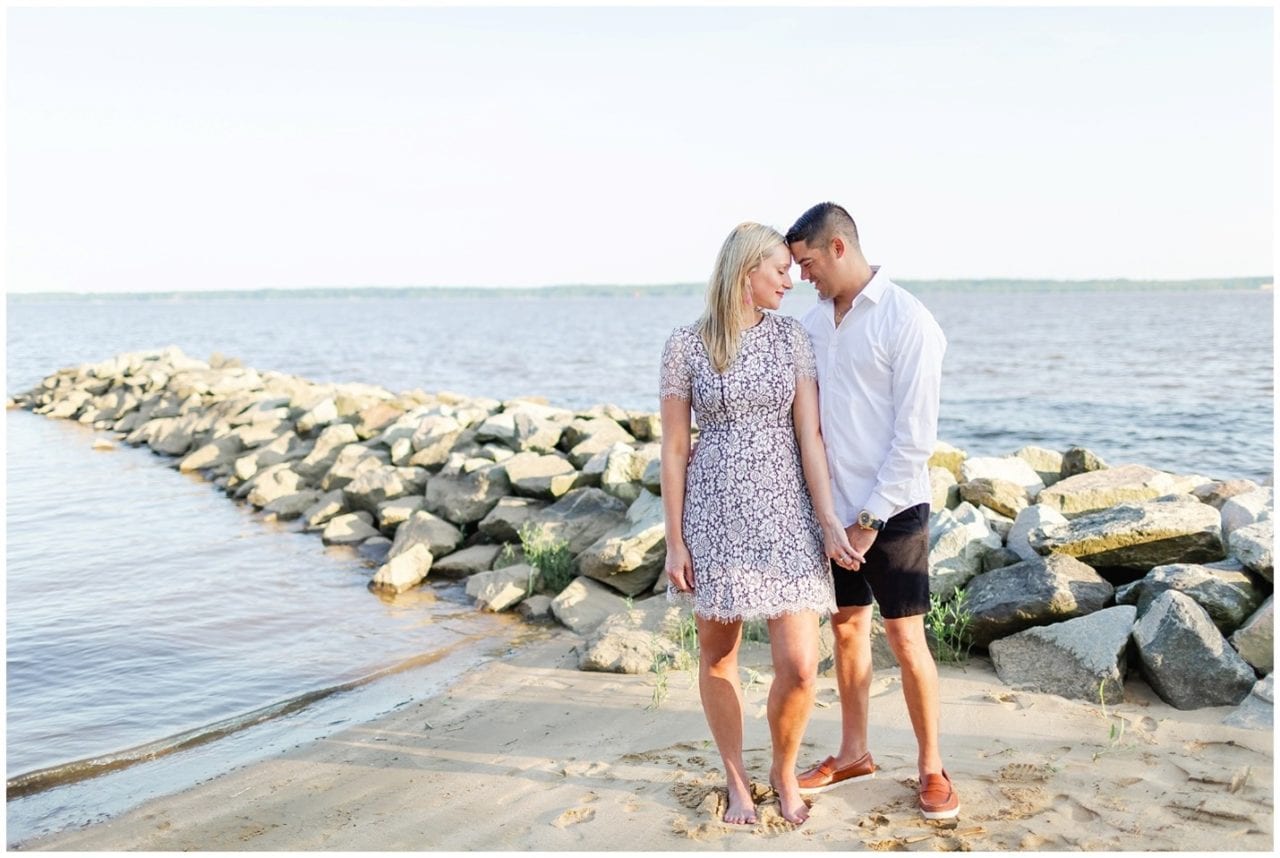 Fit in with the scenery
Another thing to keep in mind while choosing what to wear is the place where you are getting photographed.  Keep that in mind and then choose what to wear for the photos. Different places demand different clothes to be worn. The background in the pictures play a vital role in the photos.
Choose neutral colors
If all of this sound too extreme and too confusing to you, drop it and choose neutral colors. Neutral colors are something that makes everyone look amazing and there is nothing that can beat neutral colors. They complement each other highly and will give your photos a heaven-y vibe.
Complete Weddings + Events in Fort Lauderdale and South Florida Areas
If you're planning a wedding in Fort Lauderdale, FL, then you've landed at the right place! Now that you've said YES! to spending your life together, you have some exciting decisions ahead. At Complete Weddings + Events planning, wedding events are what we do best.  Complete Weddings + Events, Fort Lauderdale's leading provider of event and wedding photography, videography, lighting & DJ services