You've affirmed your engagement, the planning has begun, and it's time to inform your guests by sending out save-the-date cards. Wedding save-the-date cards reveal your wedding date and tell guests that they will be invited to the event. But what precisely is a save-the-date? And do you truly require it?
Save-the-date cards are the first indication that your ideal wedding is coming true! As your friends become thrilled to celebrate your big day with you, they'll end up on desktops and agendas, and they're often one of the first things you design for your special day. Yet, what should they express?
To answer these questions, we'll go over what to include on your save-the-date cards, and then we'll look at a variety of examples to help you with your save-the-date wording. Read on!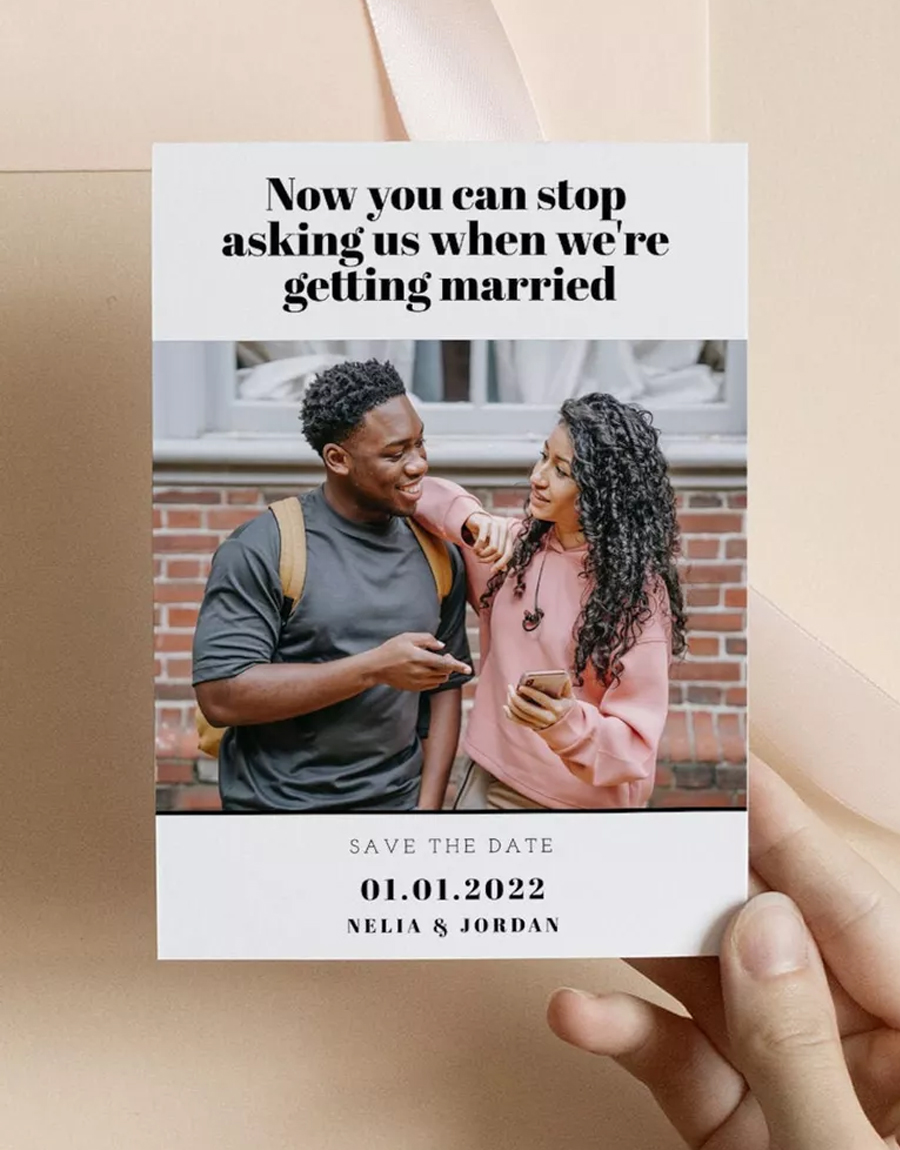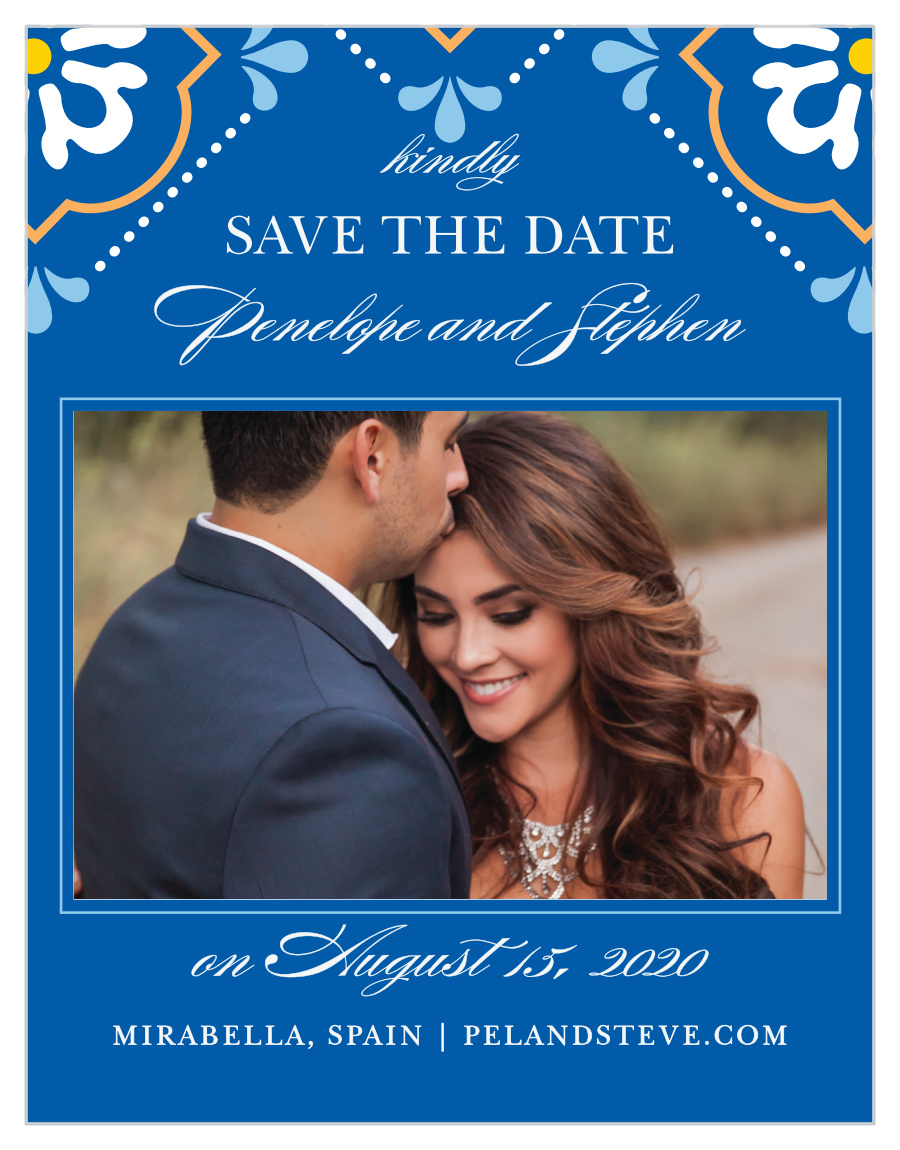 What to Include on Save the Date Cards
Name Of The Couple
If you want to go for a more casual feel, simply use first names. But, if you're going for a save-the-date design that doesn't include a photo of the two of you, make sure the cards have your full names on them to avoid confusion!
Date Of Event
The hint is once again in the name. At the very least, your save-the-date cards should have your name and the date. If you're holding events on multiple days, provide a range of dates, like "the weekend of," to help folks organize their schedules.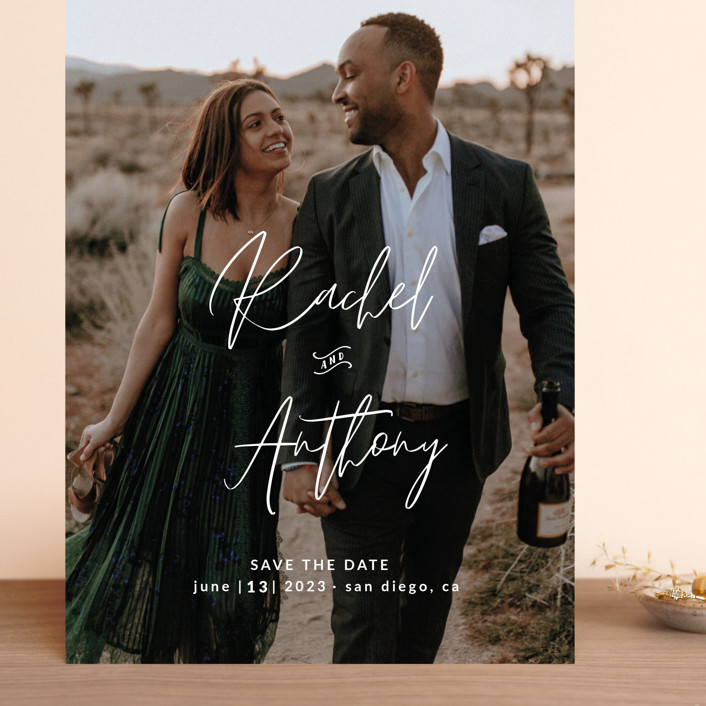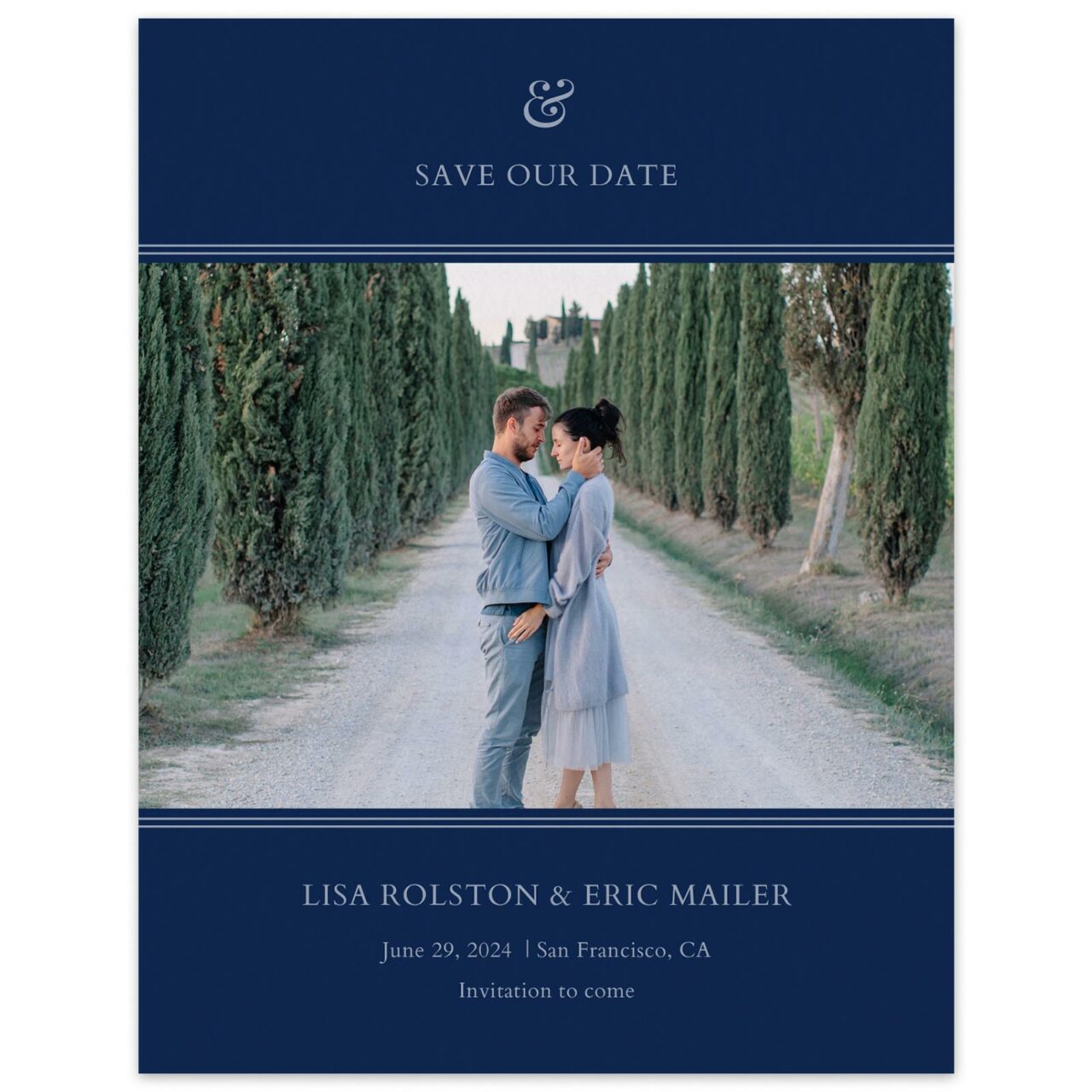 City or Region
You don't need to have a venue booked to send out save-the-date cards, but you should indicate the exact location – the city or region. This is because those who receive a save the dates and need to travel to the wedding need to have ample time to plan their travel and accommodations. They may need to schedule time off work or arrange childcare well in advance, and they must know how far they will have to go.
Invitation To Follow
Because save-the-date cards are so short, the majority of your information will be provided on your wedding invitations. Let your guests know that their official invitations, complete with timing and venue information, are on their way. This will prevent you from receiving a few confusing messages from folks who mistake the save-the-date for the invitation.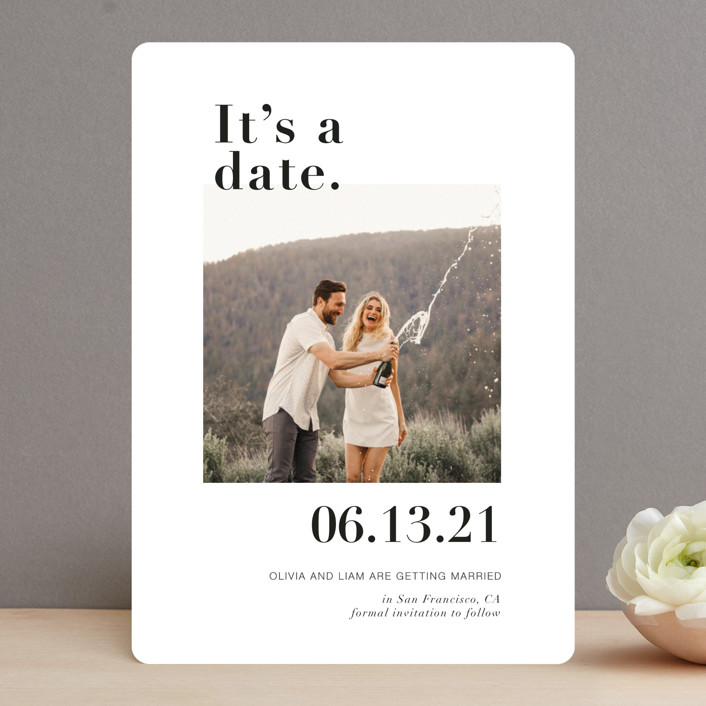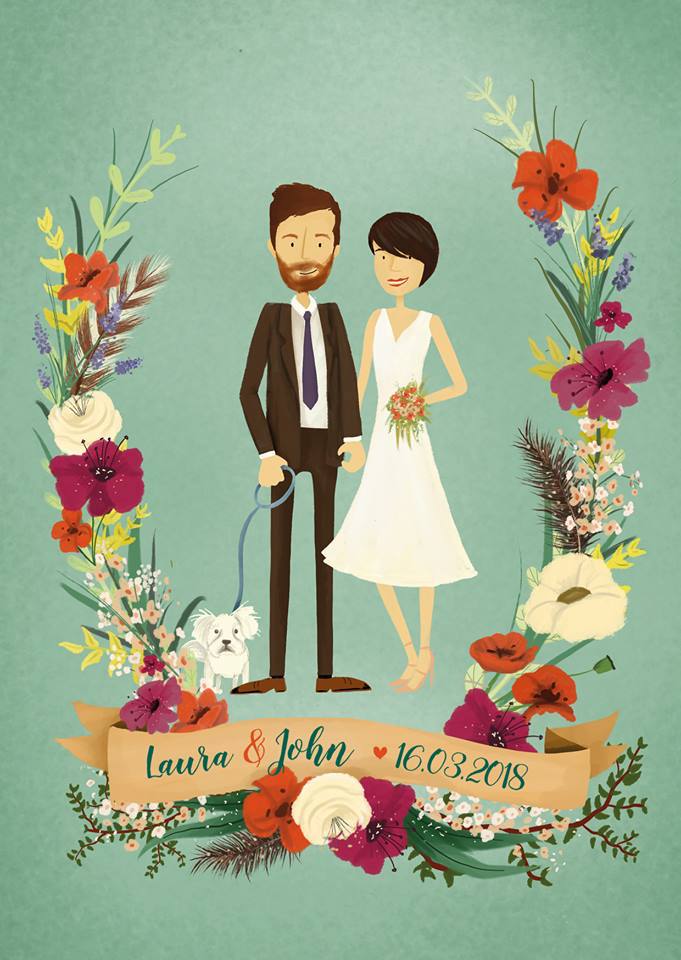 A Photo Of You
It's all about you on your save-the-date. It's the start of your community coming together to support you and celebrate your love story, and they want to see you! Using an engagement picture on your save-the-date cards is a lovely way to help your friends feel linked to you. If that's not your style, there are plenty of other incredible designs to choose from.
May I also suggest doing an engagement session? By doing an engagement session, you are able to accomplish many things. The photos for your Save-the-dates will probably be the most recent of you and your fiancé (they will also probably be the most professional).
You also get to spend some quality time with your photographer. Many couples don't have much experience with a professional photographer. The relaxed nature of an engagement session allows you to take directions from the photographer, get to know their personality, and feel comfortable in front of the camera.
Website For Your Wedding
The objective of your save-the-date card is simply to provide unique information about you and your event. Keeping communication plain and simple allows you to produce something incredibly clean and lovely.
You may have further information to offer. Maybe you had to choose only one engagement photo for your save-the-date cards, and you can't wait to show off the rest! Perhaps you have an online invitation system in place. In any event, if you have a wedding website, it's a good idea to include your wedding website on your save-the-date cards.
Option For RSVP
If you're working on tight wedding costs and want to narrow down your guest list, include an RSVP option on your save-the-date cards. Direct people to your website for digital RSVPs or include a postage-paid response card.
Complete Weddings + Events in Fort Lauderdale and South Florida Areas
If you're planning a wedding in Fort Lauderdale, FL, then you've landed at the right place! Now that you've said YES! to spending your life together, you have some exciting decisions ahead. At Complete Weddings + Events planning, wedding events are what we do best.  Complete Weddings + Events, Fort Lauderdale's leading provider of event and wedding photography, videography, lighting & DJ services