Indian weddings, also called 'Vivaah', are best known for the grandeur, traditions, grace, colors and almost carnival-type celebration associated with this sacred event. There has been so much already said about the rituals, layout and dynamic parts of the wedding, so I'd like to address the meaning and essence behind these fascinating rituals and the cultural significance of centuries-old traditions practiced during a Vivaah in Fort Lauderdale.
There is no arguing that henna tattoos are beautiful. But what is henna exactly, and where did it come from? At COMPLETE weddings + events, we've found out everything you need to know.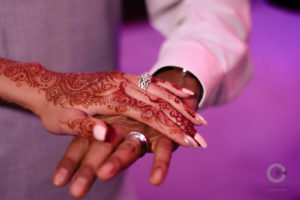 What is henna?
It is a small flowering shrub that has many uses. The fragrant flowers are used to create a perfume, and the leaves are dried and then turned into a fine powder that's used for dying clothes, hair and temporarily dying the skin — hence henna tattooing. The plant has even been known to treat skin conditions.
Where did henna tattooing come from?
The exact origins of henna tattooing aren't clear, however, the tradition dates back as far as Ancient Egypt. It was said that Cleopatra used henna to adorn her body.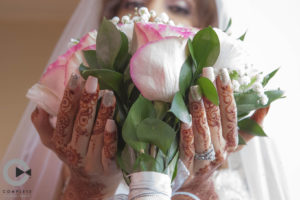 How is it used today?
The art of applying it to the hands and feet is known as Mehndi and is traditionally used for celebrations and rites of passage. Every culture and region of the world uses henna tattoos in its own unique way. For Hindu weddings, it is painted on the bride to symbolize joy, beauty, spiritual awakening and offering, while Moroccans often paint doors with henna to bring prosperity and chase away evil. Depending on where you get henna tattoos, they will look different. Indian tattoos feature fine lines and floral patterns, while Arabic henna designs tend to be larger in scale and African henna patterns are more bold and geometric.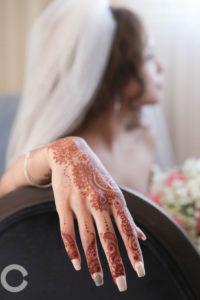 Common designs and what they mean

If you're new to the world of henna tattooing, chances are it'll be difficult to decide what to get. Below are 10 different designs—along with their meanings—that you can't go wrong with.
Sahasrara: This Hindu flower-like symbol is said to unite the soul with a divine sense of force.
Peacock: The proud peacock symbolizes beauty in Indian culture.
Swans: The beautiful white birds symbolize success and beauty.
Birds: Birds are believed to serve as the messengers between heaven and Earth.
Dragonflies and butterflies: The gentle creatures symbolize change and rebirth.
Paisley designs: Intricate and scrolling paisleys are very common and can represent fertility and luck.
Flowers: Flowers and petals symbolize pure happiness and joy.
Vines and leaves: Vines and leaf henna designs often represent devotion and vitality and are commonly done at weddings.
Eyes: Ancient eyes in Mehndi art often represent the reflection of the evil eye, which is thought to turn any evil wishes back onto the gazer while also offering a spiritual form of protection.
Snakes and lizards: Reptiles are often considered the seekers of enlightenment in henna practices
How long does a henna tattoo last?
This depends on a few factors like skin type, lifestyle and body part, but generally speaking, the stain will last somewhere between one and three weeks.
Complete Weddings + Events in Fort Lauderdale and South Florida Areas
If you're planning a wedding in Fort Lauderdale, FL, then you've landed at the right place! Now that you've said YES! to spending your life together, you have some exciting decisions ahead. At Complete Weddings + Events planning, wedding events are what we do best.  Complete Weddings + Events, Fort Lauderdale's leading provider of event and wedding photography, videography, lighting, DJ services & photo booth rental.