The Big Day Wedding During A Big Game
Everyone would want to enjoy the game as much as they would want to attend the wedding. So why not both? With a little extra effort, one could easily make it both happen. Watching your favorite team win, with your friends and family is a whole lot of different experience.
Planning
Having a wedding during a big game (soccer, basketball, or football) can be stressful. There are two scenarios for the situation.
Firstly, the game is in your hometown. If the game is in your hometown moving around the city could be tough and some of the guests could already be preoccupied. So, you should always send in early invites. Last moment invites would make it difficult for many guests to even reach.
Transportation could be a challenge. So, you want to select a venue that is not on the way to the stadium or at least on a route that has the smallest amount of traffic. If the venue is somewhere near the stadium, make sure that the place has valet parking as finding a parking spot could be tough.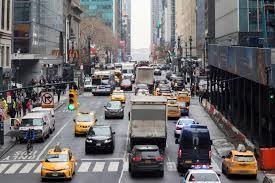 If arranging such a venue is not possible, you could have a transportation service hired for you. Your guests could all assemble at a point and later be escorted to the venue. The wedding time should be prior or later to the time game as this will allow all other things to happen smoothly like food and music etc. It is better to finance a professional wedding planner in such days, who can handle such situations easily and in a better way.
What if there still is a game but not in your home town. This eliminates all the hassle mentioned above but still, there are areas to take care of. Similar to the previous situation last moment invites won't work. Make sure you book the DJ and food properly. Many of the DJs and chefs are either out of town or are booked during this time due to screening parties and etc. Advance bookings would help you with this.
Screening
A screen could be set up in the dining area. It could be positioned at such a point that it is visible from all the tables. This would restrict the number of people moving around and a settling environment would be established. Dinner should be served during the game. This would really get it going and the guest would enjoy it as well.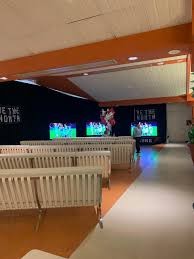 If both of you are deeply invested in the game. You could create a theme around the wedding, after the ceremony, as well as a themed after-party would really be the thing. What is better than celebrating two wins at a time? It is entirely up to you on who to invite for the after-party. Most of the time it is some close friends and family.
For the after-party, there could be a proper theme. There could be even decorations in accordance. This would increase the excitement and experience of the crowd. Keep in mind, games can be really intense so serving chilled beer could be a great idea to cool off the heat.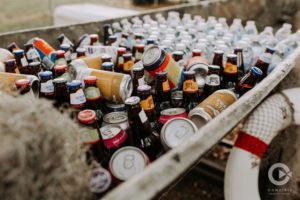 A wedding is a very important day of your life. It's a lifetime experience and you always want it to be perfect.  There should not be anything that upsets you. You don't want to get the day spoiled or ruined due to a game. It is your day and you deserve all the love and attention of all your friends and family but foremost your partner.  So, while around a big game plans it accordingly.
Complete Weddings + Events in Fort Lauderdale and South Florida Areas
If you're planning a wedding in Fort Lauderdale, FL, then you've landed at the right place! Now that you've said YES! to spending your life together, you have some exciting decisions ahead. At Complete Weddings + Events planning, wedding events are what we do best.  Complete Weddings + Events, Fort Lauderdale's leading provider of event and wedding photography, videography, lighting, DJ services & photo booth rental.