Choose the locale that matches the setting of your specific story.  This is the first rule of location scouting.  As you set out to choose a location, you'll face countless possibilities: outdoor landscapes, historic sites, urban areas and waterfront settings, are just some examples.  This comes in handy whether you choose someplace locally or decide to do a destination location
Above all, remember that you have a story to tell.  Choose a location that enhances your style and the story you want to show.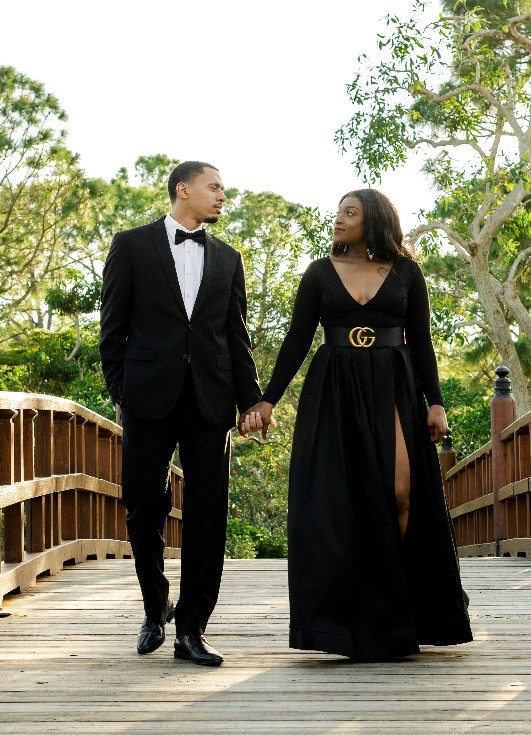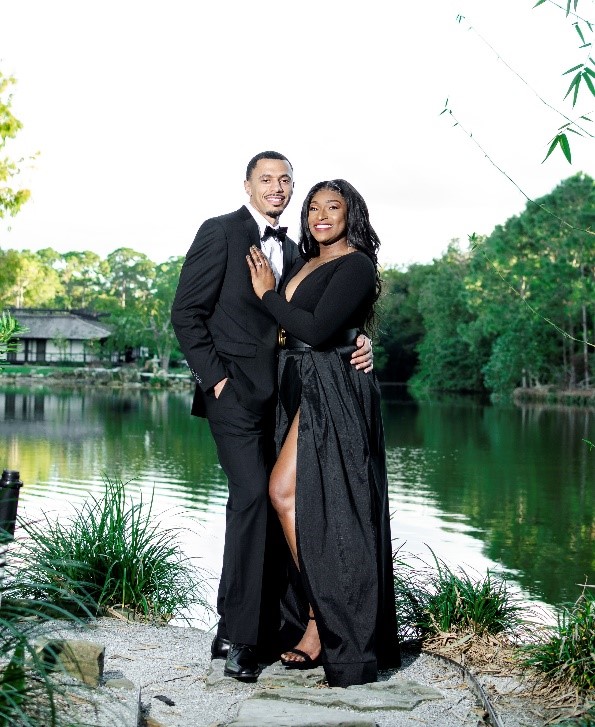 Wedding Photoshoots in Fort Lauderdale
This lovely couple wanted a luxurious location in nature among the trees. She told me her outfit choices ahead of time so we chose this Japanese inspired park with a lake. It seemed to fit their personality and black-tie event quite perfectly.
Be aware that locations can change.
It's wise to check your spot for the day of the week and the time of day that you'll be shooting; these factors can all create unexpected changes on the suitability of a location.  This is vital for engagement sessions.
Car traffic, noise, construction & visitors at scenic areas can all create waves that vary dramatically based on the time of day, the day of the week, and the season.
Follow the Weather & Sun.
Outdoor lighting conditions can be more challenging than those indoors; especially if you have fast-changing tropical weather. Like summertime in South Florida.
As you're scouting locations, pay attention to whether a given spot is in a sunny spot, partial sun or full-on shade. Bright sun can be harsh on people's faces, and light-colored objects can blow out in full sunlight. Ultimately, you may find that partially shaded locations produce the most consistent results.
If the photoshoot is outside; the best times are in the morning or late afternoons. As the natural light & shadows make for gorgeous editorial shoots!
Sun, rain, wind, snow, heat, cold — all can aid or hurt the photos, depending on what you're hoping to capture. So, it's crucial to check the forecast as you're planning.
Look at the Lighting.
One of the biggest problems that most photographers face is related to light. Not all lights are equal and taking pictures in different lighting conditions will lead to different results.
 Churches, ballrooms, restaurants, and homes generally feature low amounts of available lighting. Solutions for poor lighting might be as simple as opening the window blinds to add daylight. Make sure your photographer has professional flash equipment.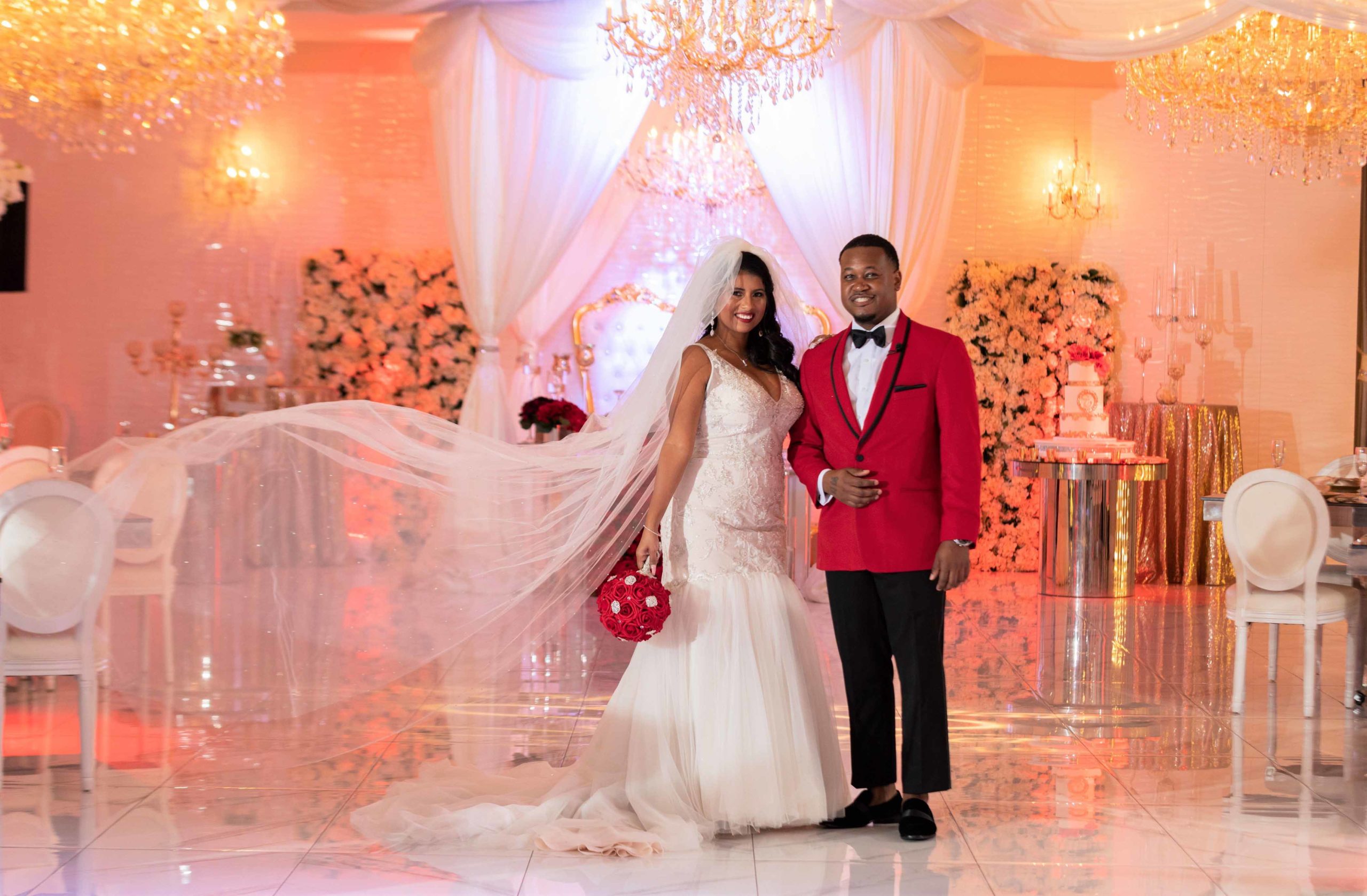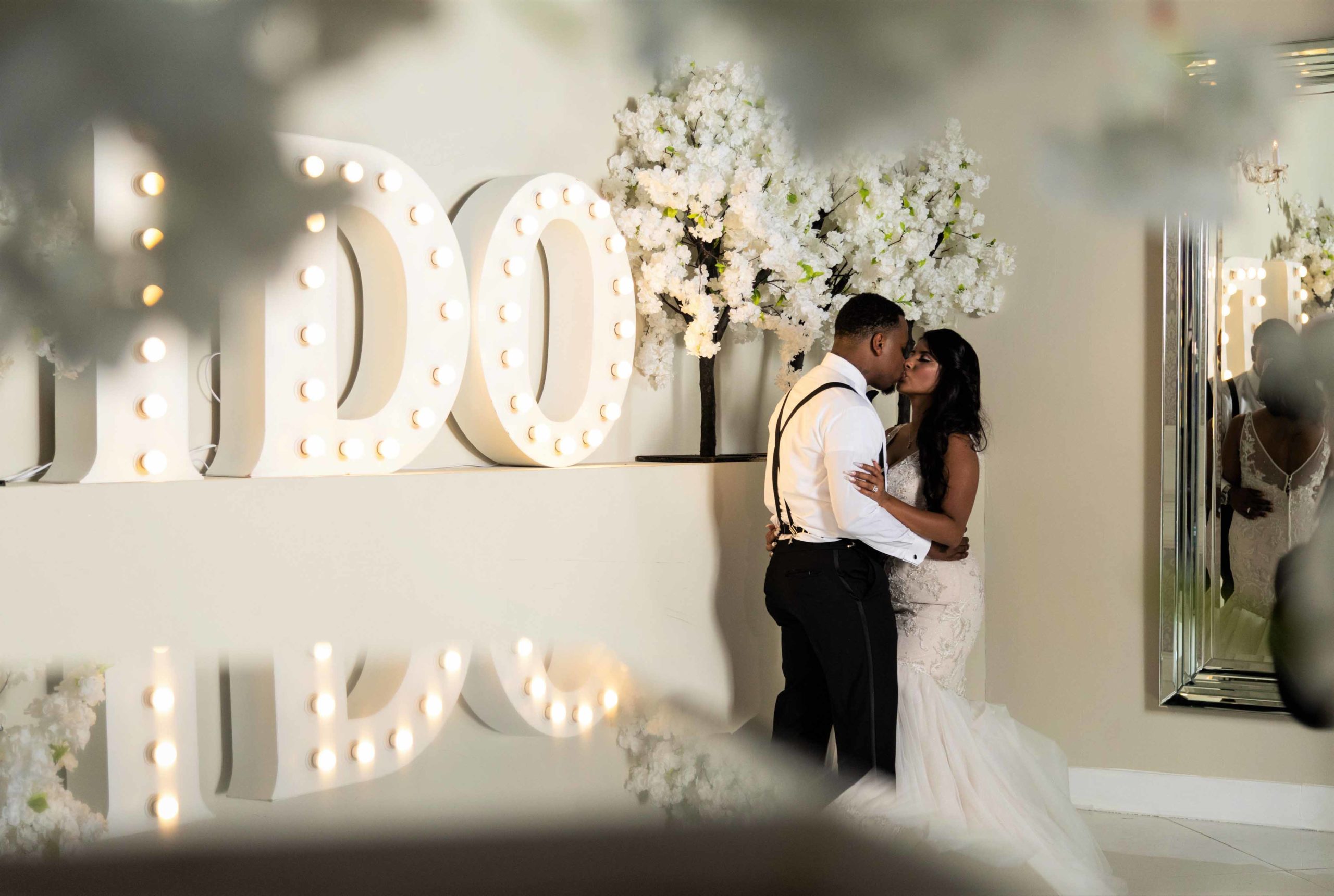 This beautiful couple wanted "candid" photography for their wedding. They told me their wedding would be inside a ballroom at sunset. This style fits their personality and made easier with professional lighting equipment.
Top Locations & Their Quirks for Wedding Photoshoots in Fort Lauderdale
You're practically guaranteed to visit one of these locations sooner or later. Here's a list of things to look out for Wedding Photoshoots in Fort Lauderdale, FL:
Museums – large space, hard to get close to the action
Churches/ Synagogues – low lighting, hard to be unobtrusive
Parks and Natural Areas – changing weather, other visitors can get into the background
Urban Centers – background noise, high traffic, and pedestrian presence
Beaches – wind, water, direct sun & changing weather
Outdoor Events – weather changes, competition for space, crowds & noise
Additional Tip
Lastly, trust your photographer. Nothing translates better on photos than a natural smile. Have FUN and be your beautiful self!
If you are newly engaged, READ THIS BLOG
Complete Weddings + Events in Fort Lauderdale, FL
If you're planning a wedding in Fort Lauderdale, FL, then you've landed at the right place! Now that you've said YES! to spending your life together, you have some exciting decisions ahead. At Complete Weddings + Events planning, wedding events are what we do best.
Complete Weddings + Events, Fort Lauderdale's leading provider of event and wedding photography, videography, lighting, DJ services & photo booth rental.