"I don't want my wedding ruined" was exactly what a bride said to me when she called my office about our Wedding Fort Lauderdale DJ Cost services. The back story goes like this.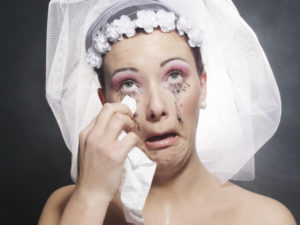 This particular bride called to inquire about our services.  She was engaged three months earlier and is in the process of planning her wedding at a beautiful venue here is Fort Lauderdale.  She was at the stage where she was trying to determine the cost of a wedding DJ to determine what she should spend and who she should hire.  She went on to explain that she is the youngest of two daughters.  Her older sister was married a couple of years earlier.  The problem is that when her sister was planning her wedding, she did extensive research on wedding DJs and found one she really liked.  She liked him because he gave her what she thought was a great deal on his services.  She said he charged her $450 dollars for her wedding and gave her lighting for free.  What she didn't know was what she was actually getting.
Wedding Fort Lauderdale DJ Cost – The Real Cost of Hiring the Wrong DJ
On the day of the wedding, the DJ she selected showed up 20 minutes before the wedding was to begin.  He rushed to try to get the reception system set up and then on to get his ceremony system setup.  The ceremony system wasn't set up properly and so not only was there no music for the time the guests were being seated, the music when everyone walked down the aisle wasn't played either. She said he did get the mic working so people could hear the vows but it would cut in and out so the guests weren't able to hear everything.  Since her videographer was tapped into his system, he was unable to use the vows in their wedding video as well.
Then came the reception.  She said the DJ was just awful.  He mispronounced her sister's new last name which everyone in the reception yelled the proper way to pronounce it at him several times as he mispronounced the groom's brother's names as well.  Then he played the wrong song for the first dance which completely messed up her sisters first dance which they had choreographed.  When it came time for dancing, he wasn't there because he was off eating someplace but once they found him he started the dancing portion of the night and didn't listen to what the bride and groom wanted and wouldn't take requests.  The dance floor was empty!!  She said he was horrible and you'd think for $850 he would be good.  "I don't want my wedding ruined"   This proves the cost of a wedding DJ can be much more than just what you pay them.
I explained to her that I completely understand how she feels.  Unfortunately, this isn't the first time I heard a story like this. Unfortunately, many of the people that advertise themselves as wedding DJs aren't trained or experienced in executing a wedding properly.   I explained to her that the problem here was the way she went about determining what the cost of a wedding DJ was.  Her approach was too price-driven.  This became obvious when she said she got a good deal for $850.  I told her I wanted to help her ensure she didn't have her DJ ruin her wedding and gave her this information to help her.
Determining the Wedding DJ Cost – Things to Know to Avoid Having your Wedding Ruined
Understand What's at Stake – The DJ you select will make or break your wedding.  Understand that the person you are hiring will be responsible for ensuring your wedding is memorable and fun.  Look at what you are spending on your entire wedding (total budget) and ask "How much am I willing to spend to ensure everything is perfect?"
Understand What You are Getting –  Are you hiring someone who DJs weddings for a living and have a vested interest in the success of your wedding?  Or is the DJ you're talking to just doing it for extra money on the weekends?  I also explained that we are more expensive than $850 but do this for a living and spend the entire week before the wedding going over the timeline, ensuring that we know how to pronounce names and that all the music (exact song versions etc) is in order for the formalities and that he/she understands what kind of music you like so they have the best songs for the genres you like.  Although your wedding is only 5-6 hours long, we work more than 30 hours to ensure there are no mistakes.
Find the DJ you Like and Trust – As much as people don't like to call people these days, you really need to call and speak to the DJ you are considering and interview them.  Make sure you focus on how they do their job and ask questions to find out what kind of person they are.  This is the person who is going to be standing up in front of your guests and family members.  Make sure they are going to like him/her.
Ask for Pricing of the DJs you Like the Best – After you interview them and like them and are sure they are a top choice, ask them how much they would charge to handle your wedding.  This would give you the cost of a wedding DJ you actually want.  Once you get the price, ask yourself if you are willing to pay that much to protect your wedding from being ruined.  After all, you are spending a lot of money on the venue, food, photography, dress, flowers and videography right?  Don't trust a DJ to handle this expensive day for you solely because he was cheaper.
She was really impressed with the help I gave her and wanted to know about our services but unfortunately, I was unable to help because we were already booked on her date.  I told her that I do this for a living and would be more than happy to help her should she have any additional questions during her search.  I am available just about any time to answer questions.  We want everyone to have a great experience with a real professional Wedding Fort Lauderdale DJ.
Don't let this be you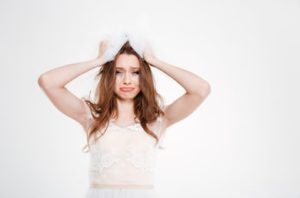 credit to:
http://bestweddingdjever.com