It can be tempting to ask friends or family members to provide services that are normally provided by professional wedding vendors, but is it really a good idea? The answer is yes…or no. It all depends.
Choosing Your Wedding Vendors Pro vs Pal
First, I'm going to say YES ….. if your friend is also a pro
Even though your pal Sarah is super crafty and your brother-in-law Sam takes amazing Instagram pix, that doesn't mean they know how to make centerpieces or have the slightest clue how to photograph a wedding…nor are they likely to have the right equipment.  If your sorority sister from years ago makes a living as a wedding photographer and you love her work, by all means, book her for your wedding.  But if your fiance's college roommate has a garage band, opt for a professional band, or even a DJ who can give you a custom playlist that is exactly what you want and keep things on schedule.
Now I'm going to say NO….. if you wouldn't get over a mistake
We're all human and nobody's perfect.  Everybody's heard of collapsing wedding cakes and disastrous bridesmaid dresses.  If Uncle Tim videotapes your wedding and then accidentally erases it before the night is over, you've still gotta see him at family gatherings for the rest of your lives.  At least if a pro makes a mistake, you can hate them, get some money back and never see them again.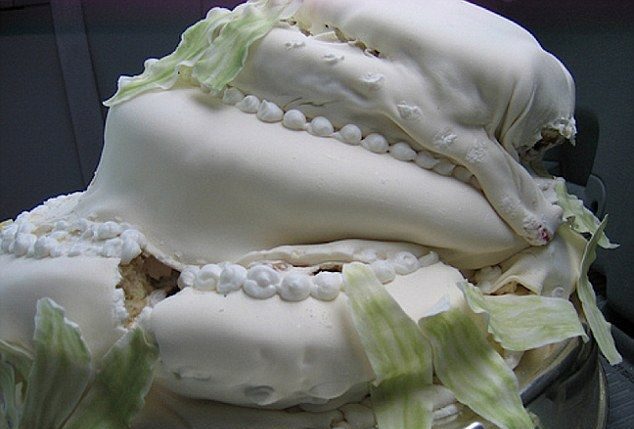 I say YES….. if you are prepared to treat your friend like a pro
If your friend is a pro and you are confident in his or her ability, then you need to handle this as a professional relationship.  This means, be on time for consultation appointments, provide accurate and honest direction, for goodness sake; please sign a contract and above all, don't ask for a discount.  I mean… if they offer, it's ok to say yes then 😊.  Let them offer; don't ask.
Next is a NO…..  if you are settling for something you don't really want or going over budget.
You can appreciate their cousin's skills, but if her invitation designs are not to your taste, don't feel obliged to hire her.  And if your neighbor's floristry is to die for but completely out of your budget, you're fine-looking elsewhere.
Now let's talk about How to ask a friend or family member to be one of your vendors:
Give plenty of notice.  Assume they have many clients and may be booked on your chosen day.
Be clear on what you are asking. "Would you be part of our wedding?" could mean many different things.  Instead, say "You know how much I love your work – I hope I can book you for our wedding".
Don't ask them to work for free "as your wedding gift." Let's be real, nobody on your guest list is giving you an envelope with 1000 bucks in it BUT that's what Uncle Shawn; the professional wedding DJ, charges for his service.
Be gracious if they decline. Don't talk behind their backs or get "mom" to pressure them into doing it anyway.  Simply thank them anyway and ask if they can recommend an alternate.
Lastly, let's talk about how to decline friends or family who offer to be a vendor when you don't want or need their services:
Thank them for their generosity and thoughtfulness.
If you've already chosen a vendor, say so – even if the contract is not signed yet.
Insist that you want them to be a guest, not a worker, at your wedding.
If they won't take no for an answer, find a safe alternative. If Grandma wants to make your wedding dress, perhaps she would make the flower girl's dress.  Or, if your Aunt Bessie wants to bake your cake, see if she can do the "Groom's cake" or even help make favors.
Whatever decision you make, ensure that your relationship will stay intact, no matter what happens.
Complete Weddings + Events in Fort Lauderdale and South Florida Areas
If you're planning a wedding in Fort Lauderdale, FL, then you've landed at the right place! Now that you've said YES! to spending your life together, you have some exciting decisions ahead. At Complete Weddings + Events planning, wedding events are what we do best.  Complete Weddings + Events, Fort Lauderdale's leading provider of event and wedding photography, videography, lighting, DJ services & photo booth rental.