As a black business owner, the meaning of being a black-owned business holds a deep significance in my life and goes far beyond just a label. It is a testament to my journey, perseverance, and the impact I strive to make in my community. My name is Damon Russell, and I am the proud owner of COMPLETE weddings + events. This is my story.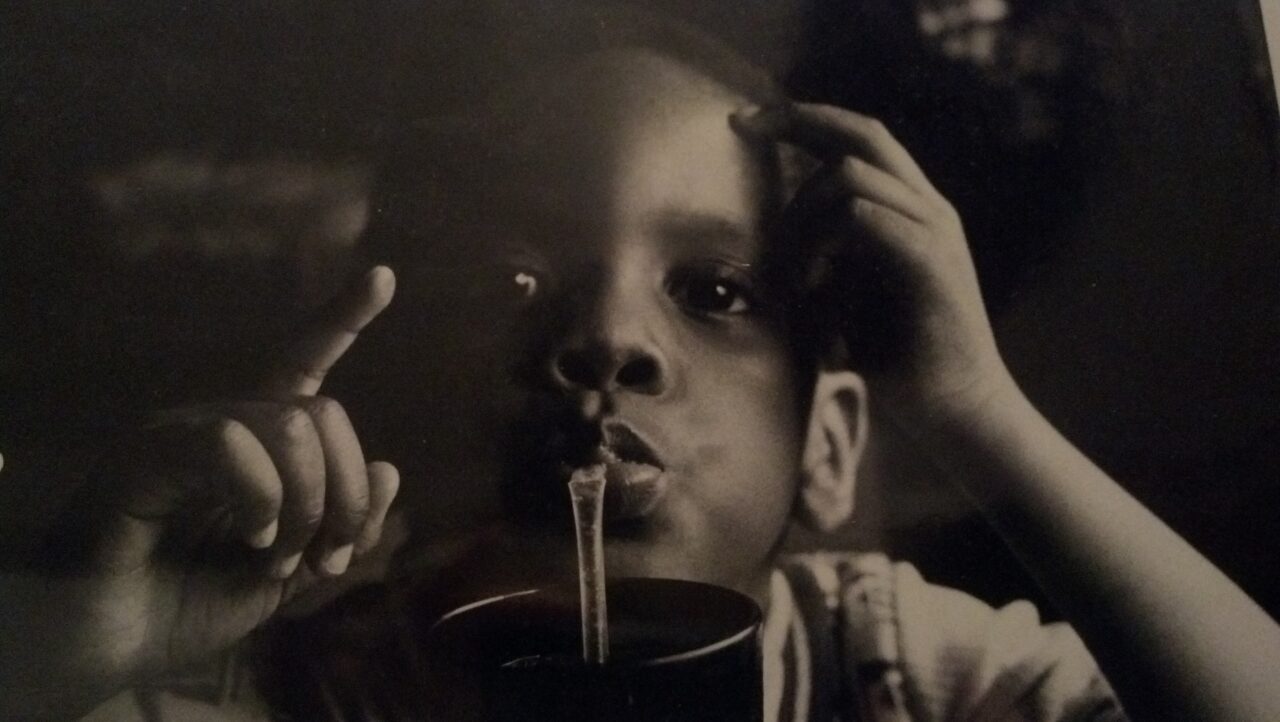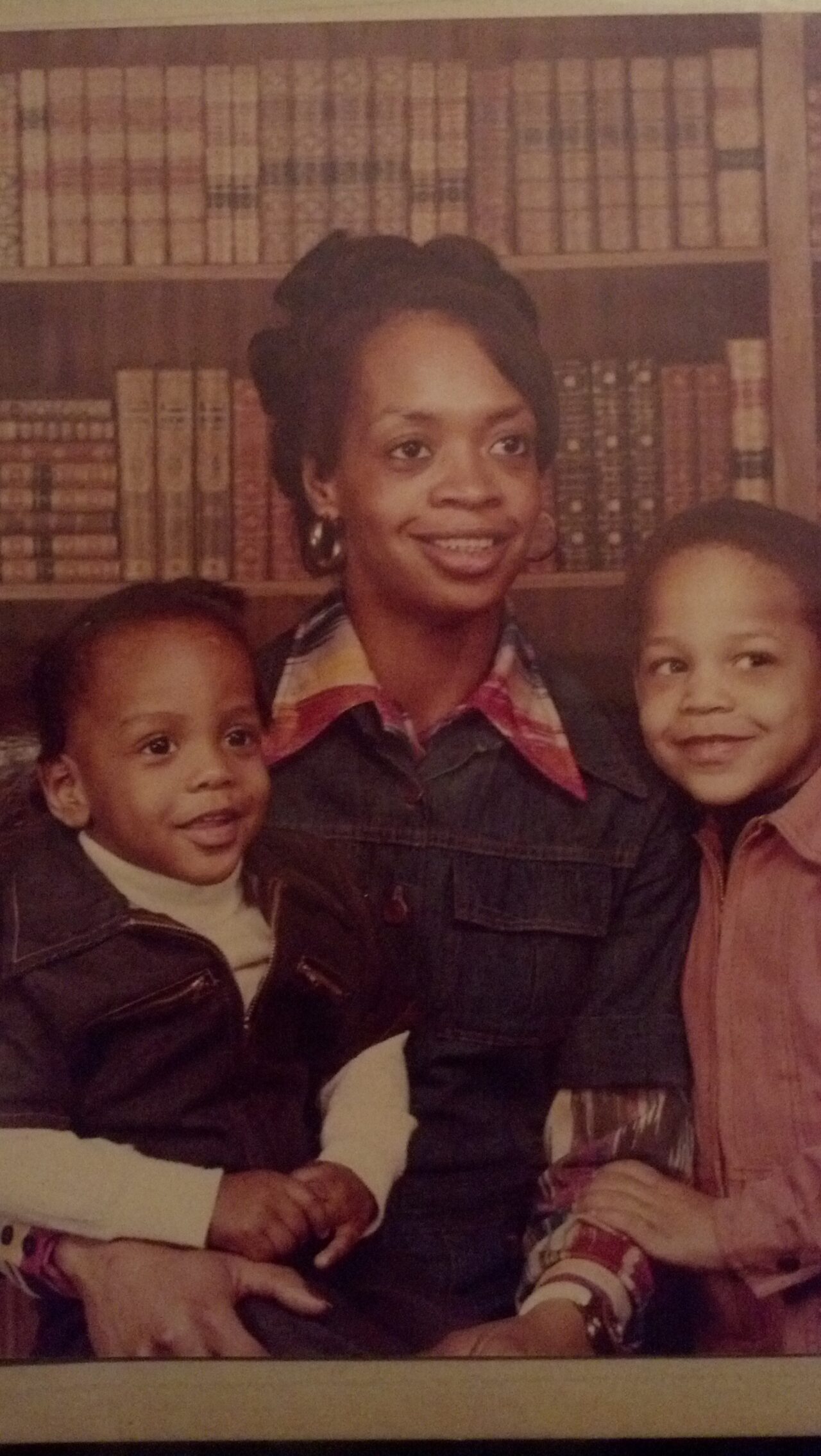 A Humble Beginning
Growing up in a single-parent household, I learned the value of hard work from an early age. At just 9 years old, I started detasseling corn in the scorching summer heat to help support my family financially. These early experiences shaped my perspective on entrepreneurship, taught me the importance of determination, and instilled a strong work ethic and the importance of creating opportunities for others.
A Veteran's Journey
My journey as a business owner began after my time serving my country in the United States Air Force. It was during my time in the military that I truly understood the meaning of sacrifice and duty. I proudly fought in Operation Desert Shield, Operation Desert Storm, Operation Iraqi Freedom, the Bosnian War, and the War in Afghanistan. These experiences shaped me as a person and taught me the value of unity, resilience, and the pursuit of justice. These qualities have been instrumental in my entrepreneurial endeavors.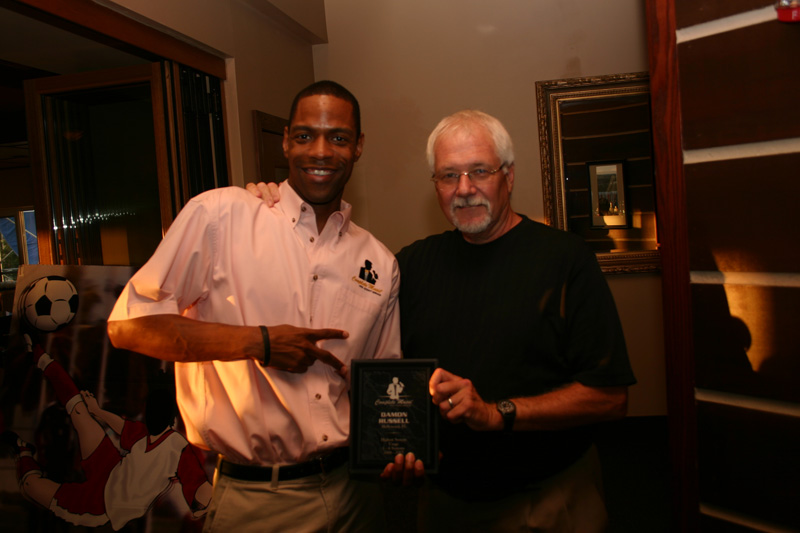 The Birth of a Business
Upon completing my military service, I knew I wanted to continue making a positive impact on people's lives. I founded COMPLETE Weddings + Events, a company specializing in creating unforgettable experiences for weddings and events. My vision was to provide exceptional service while also fostering diversity and inclusivity within the industry. Specializing in weddings and events, we strive to bring dreams to life and celebrate the diverse cultures and traditions that make each occasion unique.
Embracing Diversity in Our Team
At COMPLETE Weddings + Events, we believe in the power of diversity. Our team consists of 38 talented men and women, with 25 of them being minorities. By fostering an inclusive work environment, we are able to tap into a wealth of perspectives and ideas, resulting in unparalleled creativity and innovation. We are also able to ensure our clients' needs are met with a deep understanding and appreciation for different cultures and backgrounds.
We recognize the importance of providing equal opportunities and promoting diversity within our industry. By creating diversity and striving for excellence and delivering exceptional customer service, he has been able to establish a strong reputation in the industry. Quotes like the ones below, from satisfied clients, attest to Damon's ability to motivate his team to create unforgettable experiences and amaze his clients.
"The Complete team was fantastic to work with. We want to give a huge shout out to our DJ and MC, Darron! He had great energy and kept our guests and us out on the dance floor all night. We couldn't have asked for a better vibe for our reception; thank you Darron!

My husband and I reached out to Complete when we were deciding on DJ companies during the planning process. We had a phone consultation with Don from Complete who was able to answer all of our questions and even talk more in depth about questions I didn't even know I had! From that conversation, it was clear to me that Complete understands the importance of the DJ/MC role in the flow and vibe of the wedding, and I knew we had to have them at ours.

Communication was great all throughout our planning process (over a year). They gave us access to a portal where we were able to add specific songs for each part of our ceremony and reception. It was a great way for my husband and I to plan, and to keep us on the same page as the Complete team.

We also booked uplighting, cold sparks, lighted monogram (Isaiah) and live streaming (Kjel) through Complete, all of which made our day extra special.

Complete was extremely responsive to emails and would regularly reach out to touch base and to see if we had any questions. If you book Complete, know that you are in great hands. They are responsive, professional and genuinely care about making sure their couples have the best experience."
- Erika G
"I would hire Complete all over again! Damon and Arturo paid attention to every detail throughout the wedding process. Johnny shot our engagement photos and we had a blast. He has great energy. The photos weren't edited to our liking, but when I reached out to Arturo, he fixed them and sent them back with no additional charge.

We hired Complete for photo, video, dj, and photobooth services for our wedding. The whole staff (DJ/MC's Lynn & Darron, videographer Camilo & photographers Abby & Johnny and Photo-Booth attendant Jans) were absolutely amazing. Lynn and Darron got the family involved in dances and kept the energy hype, even for our unique brunch wedding! She sent a follow-up email a few days later thanking us for being part of our wedding. Camilo captured moments we didn't even see, arranging props and things to make each shot perfect. The video was stunning and helped us relive our special day from start to finish. Johnny helped to supervise everyone and brought amazing energy that made the entire day stress-less. Jans was friendly with the family and even reminded guests to stop and take photos in the photobooth and sign the guestbook. The photobooth itself was a little confusing, resulting in some pretty candid shots. The props were a bit dated and used, they could use an upgrade before the next event or some laminate to keep them preserved, but the guestbook served as a great reminder of everyone's well wishes!

I saved the last review for Abby, our photographer. She was the absolute best. I hired her for a boudoir photoshoot the day before the wedding and she was so understanding and patient with requests and "must-have" shots. The day of the wedding, she arrived on time and kept us close to schedule, still capturing all the fun every moment of the way! She was funny and sassy and definitely kept up with our crazy groomsmen and needy family. One of my must-have shots was a huge family photo. She pulled it off and even stole our bubble favors for the cutest shots! She had a great energy and was so much fun to have around all day, being conscious of our newlywed time together and getting the perfect shots. Once we got our photos back, we fell I'm love all over again looking through the memories of the best day ever!

I recommend Complete for all their services and the great management. We even got a surprise visit from Damon as the wedding was winding down. Thank you all so much for everything you did to make our day so special and capture the memories that will live on! "
- Crystal L
The Power of Representation
As a black-owned business, COMPLETE Weddings + Events is more than just a name. It represents the empowerment and inspiration of African-American entrepreneurs in the industry. By establishing a successful business, I aim to shatter stereotypes and inspire others to pursue their dreams, regardless of their background. Representation matters, and through our work, we hope to pave the way for future generations of minority business owners.
Success Knows no Boundaries
As a black business owner, I have faced my fair share of challenges and even experienced racism along the way. Discrimination and prejudice have tried to deter me from pursuing my dreams, but I refuse to let them define me or hinder my progress. Instead, I use these experiences as fuel to drive me forward. I am determined to break down barriers and prove that success knows no color. Through hard work, perseverance, and a commitment to excellence, I have been able to overcome adversity and build a thriving business.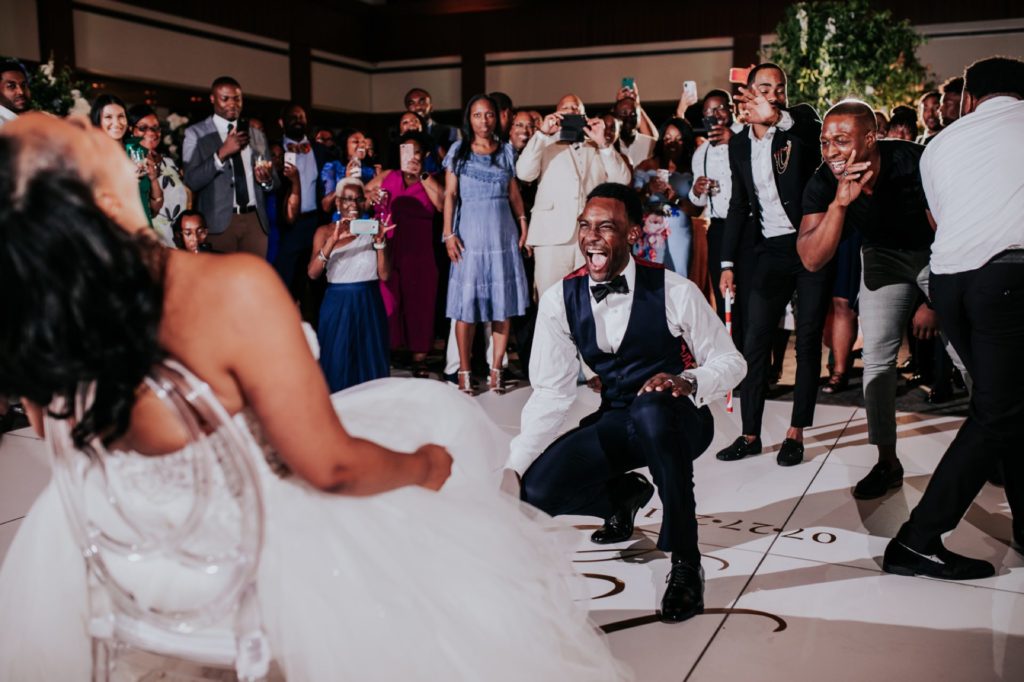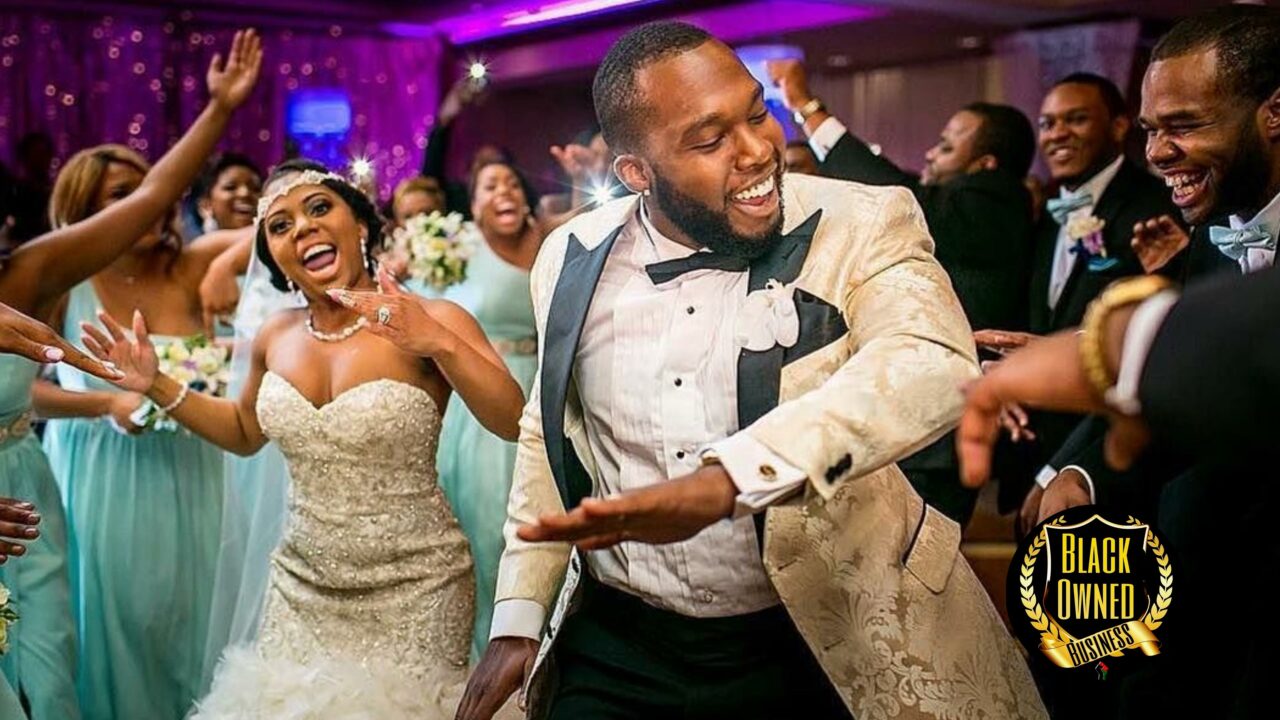 Giving Back to the Community
I firmly believe in the power of giving back to the community that has supported me throughout my journey. That is why I am actively involved with organizations such as the National Black Child Development Institute and the Broward County Black Chamber of Commerce. Through these partnerships, I aim to empower the next generation of African-American entrepreneurs and make a lasting impact on the communities of Miami, Fort Lauderdale, and West Palm Beach.
The Impact of a Black-Owned Business
Being a black-owned business means making a difference in an industry that has historically marginalized people of color.  It means being a symbol of hope and inspiration for aspiring entrepreneurs from similar backgrounds. It means defying stereotypes and dismantling systemic barriers. It means using my platform to uplift and empower others. It is about making a positive impact on the community and creating opportunities for others.
By providing employment to a diverse group of individuals, COMPLETE Weddings + Events contributes to the growth and development of the local economy. Moreover, we actively engage with community organizations and support initiatives that promote equality and social justice.
Join Us in Celebrating Diversity
I invite you to join me in celebrating diversity and supporting black-owned businesses. By choosing to work with companies like mine, you not only receive exceptional service but also contribute to the growth and prosperity of underrepresented communities. My journey as the owner of COMPLETE weddings + events has been a testament to the power of determination and the significance of diversity.
As we continue to grow and expand, we remain committed to providing exceptional service while celebrating the rich cultural tapestry of our clients. Together, we can create a world where black-owned businesses thrive and contribute to a more inclusive and equitable society.
Complete Weddings + Events in Fort Lauderdale and South Florida Areas
If you're planning a wedding in Fort Lauderdale, FL, then you've landed at the right place! Now that you've said YES! to spending your life together, you have some exciting decisions ahead. At Complete Weddings + Events planning, wedding events are what we do best.  Complete Weddings + Events, Fort Lauderdale's leading provider of event and wedding photography, videography, lighting & DJ services