In today's modern world, you've almost certainly read of the new wedding craze: the wedding registry! Smart and savvy brides are now using online platforms like wedding blogs to help them navigate the stressful task of wedding planning.
Are Wedding Websites Necessary?
The fact is, the advantages of wedding websites can end up saving you a lot of time and effort in the long run. There are many explanations why wedding websites are quickly becoming an indispensable platform for many brides, from streamlining the preparation phase to keeping track of RSVPs. You've only never heard about the much-publicized wedding page. It's a wedding-specific website that provides updates and facilitates contact between you and your guests. A wedding website is a multimedia medium that contains all of the relevant wedding information that your guests should be aware of. Each wedding website is one-of-a-kind because it is personalized to represent you and your partner.
Benefits Of A Wedding Website
With the rise of social media, we now spend so much of our time online. It should come as no surprise that using the internet to exchange wedding details has become increasingly common. Several publications and wedding bloggers praise the use of wedding blogs. You will create an online hub of information about the reception, pictures of the wedding party, and information about the two of you.
1. One-Stop Shop For All Details
Many modern wedding invitations provide a wealth of details, such as suggested lodging, parking locations, key timings, gift lists, dress codes, and so on. In the run-up to the big day, a website is one way to keep all of that information in one location for visitors to link to.
2. You Can Adjust Information Anytime
It's pretty simple to amend the specifics if any of the plans change. Many website builders will let you alter the text and add additional pages. You'll almost certainly need to inform your visitors of the update since there's no guarantee they'll search your website.
3. Can Be Free + Easy To Set Up
A fast Google search will yield a plethora of free wedding website options. These are frequently built to be simple to set up, even though you don't have much technological knowledge. The free choices have drawbacks, but if all you need is an easy way to share wedding details, this could be all you need.

Things To Be Aware Of
1. Make Time For Your Website
When it comes to wedding planning, you still have a lot on your mind. Adding a website to your to-do list means you'll have to make time for something else. Many website builders claim to be convenient and straightforward, but you can find yourself tweaking and perfecting the site until the wee hours of the morning.
2. Access Problems
Depending on where you're getting married, visitors can have trouble finding signal or WiFi on the big day. As a result, if they haven't written it down ahead of time, they won't have the necessary information to get to the location on time. You may even have some less tech-savvy visitors who don't want to look stuff up on the website. As a result, a website alone would not seem sufficient; it is also necessary to submit the critical information in the form of a printout or information card.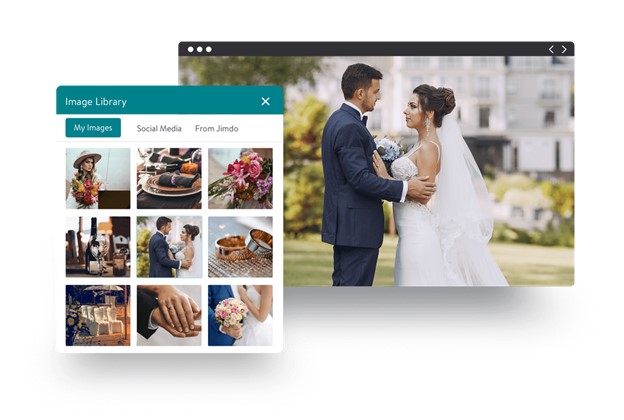 Our Final Decision
We believe the short answer is no – wedding websites aren't needed. It's all up to you and whether it looks appropriate for the occasion. If you have any doubts or don't have enough time, don't do it. Ignore the pressure to get one and go for elegant wedding invites with information cards instead. A brief community email to your guests will serve just as well as a wedding page update if any specifics change.
Complete Weddings + Events in Fort Lauderdale and South Florida Areas
If you're planning a wedding in Fort Lauderdale, FL, then you've landed at the right place! Now that you've said YES! to spending your life together, you have some exciting decisions ahead. At Complete Weddings + Events planning, wedding events are what we do best.  Complete Weddings + Events, Fort Lauderdale's leading provider of event and wedding photography, videography, lighting & DJ services