Why live stream an event? When it comes to weddings, couples may be looking at ways international relatives to still feel connected during the ceremony, or the wedding budget requires cutting back the guest list count. When you still want everyone to be able to tune in, even if it's just virtually, live streaming your Denver wedding is the best option. Let's dive right into the benefits of live streaming your Denver wedding ceremony.
6 Reasons Why You Should Live Stream Your Denver Wedding
Endless Rewatching
The most fun reason to live stream is so you can rewatch the ceremony all over again – and so can family and friends! It's hard to comprehend how special it is to watch this exciting, important, whirlwind moment in your life! It may be a blur when it happens, but it's an awesome experience to be able to listen to the vows again and relive the emotions of the momentous ceremony. As a bride, you'll get the chance to witness all of the details happening while you were getting ready in the bride's room; from seeing your grandparents being seated to reliving your groom's face light up as you walk down the aisle. If you're having a beautiful outdoor wedding in Colorado, you'll be able to show all of your relatives and friends how amazing our state is.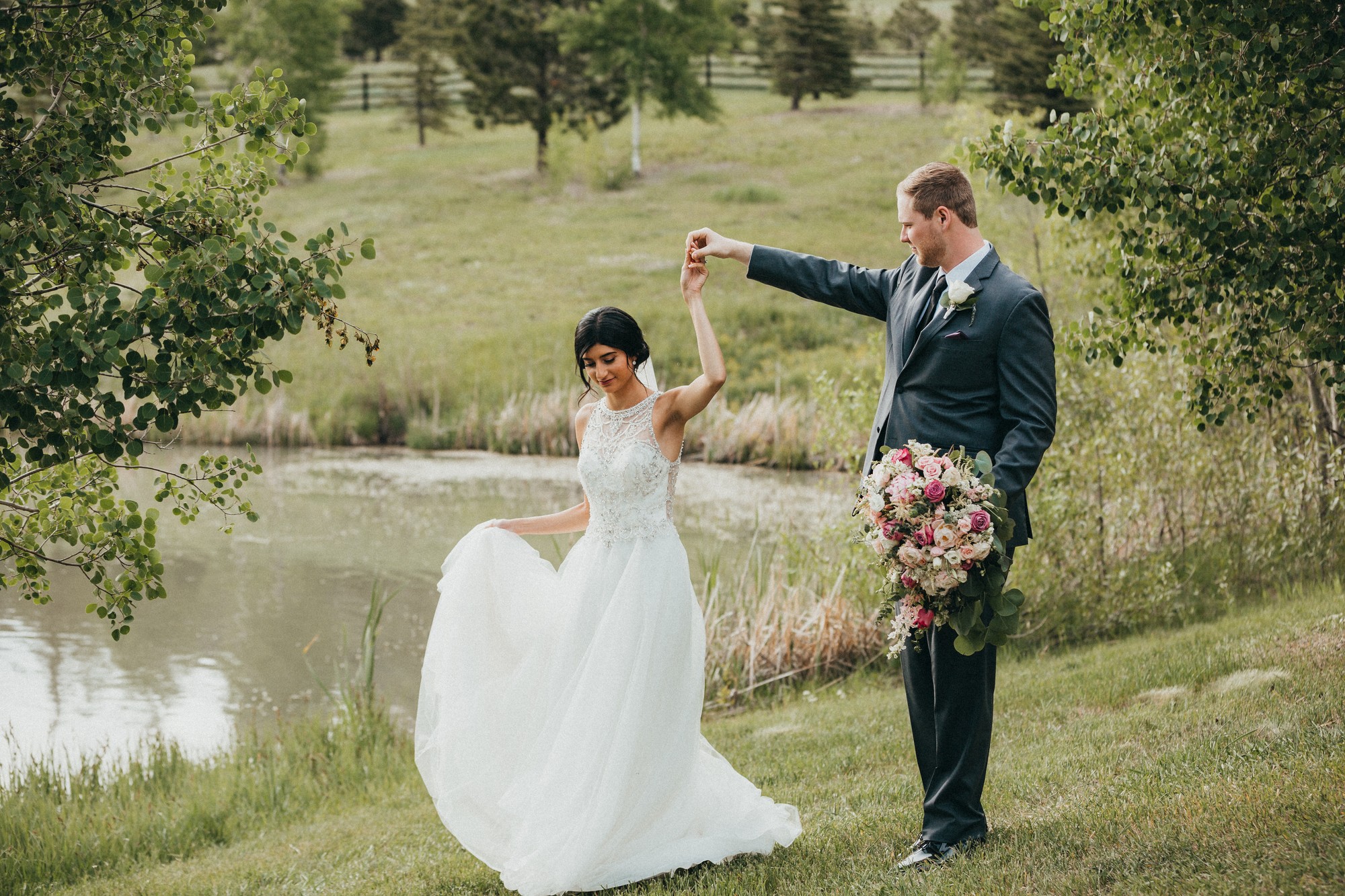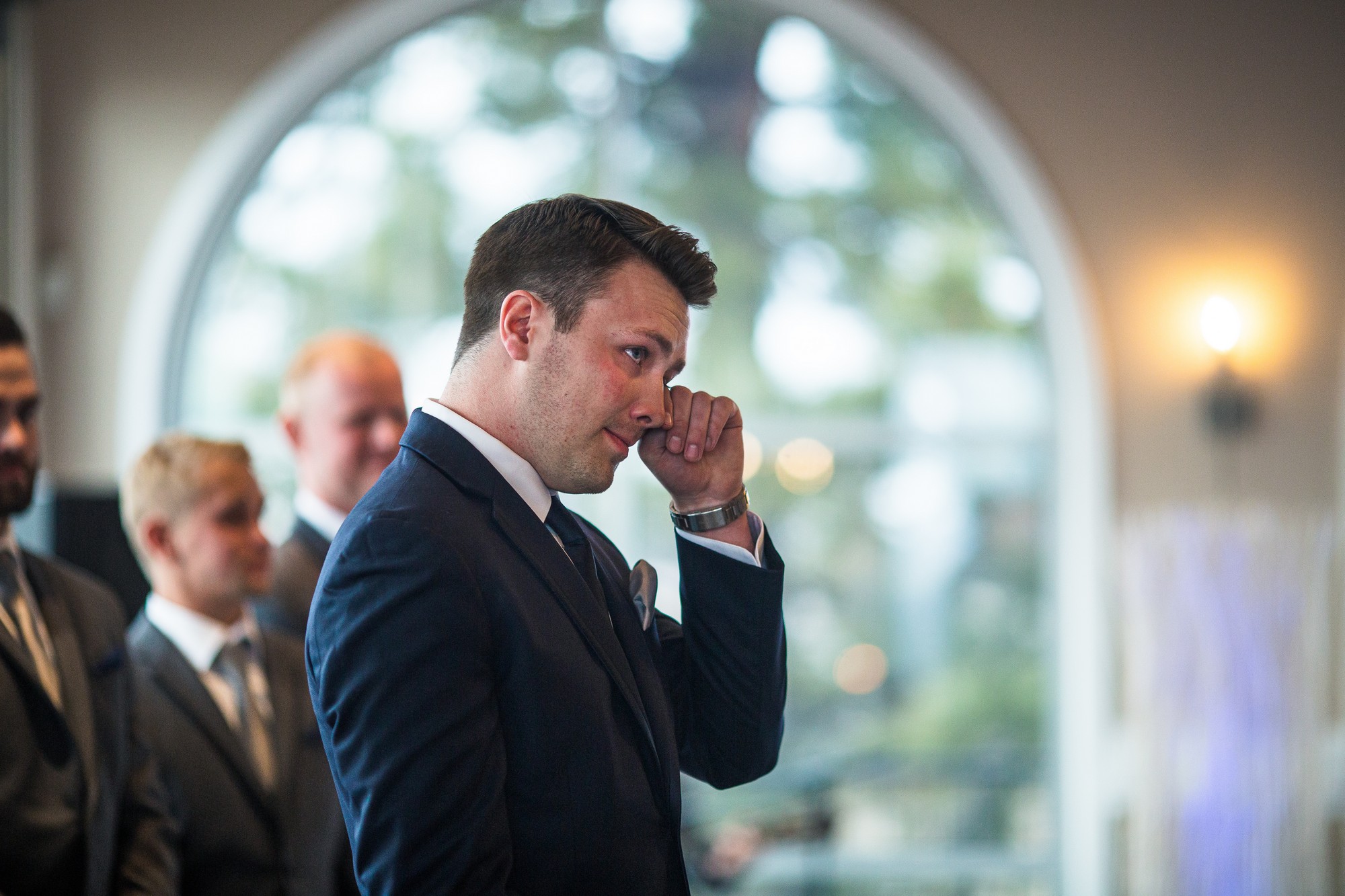 Larger Reach
With live streaming, you have endless invites to the viewing party! While you may leave some extended family or long-lost high school friends out of the invite to your actual wedding, you don't have to leave anyone out on the Livestream invite! 
Keep Guest Count (and Prices!!) Down
By list streaming your event, you won't have to feel bad about leaving your mother's coworkers, your Pilates instructor, or any guests you're on the fence about out of the invite, since you're still able to invite them to tune into the day! With another option to view your wedding, you can keep your guest count down which keeps the cost of catering and rentals down as well. By just inviting roughly three fewer tables of people (around 24 fewer guests), you can save over $1000 in appetizer, dinner, beverage, table decor, and linen rental costs.
No Additional Duties
Your friends and your family can simply enjoy the ceremony, whether they're in person or watching from afar, while Complete Weddings + Events handles the live stream. Having no additional tasks for you and your guests makes choosing to do a live stream that much easier!
Affordable Video Option
In modern times, video is everywhere, because it's truly the best method we have to capture it all! We hear the most common regret couples have after a wedding was not hiring a videographer, and we definitely understand a professional videographer does not fit in everyone's budget. But live streaming is a happy medium for those who are budget-conscious but still want this special time captured. 
Live streaming is the perfect affordable video option, especially if you simply cannot afford a wedding videographer. You may already find extra room in the budget when limiting your total guest count, and this affordable option is a great way for those you didn't make the final cut to still be involved in your big day!
An Option for All to be Connected
The clear decision to choose live streaming is to be able to give the opportunity for so many dear friends and family to still be connected and engaged on your wedding day. It's still awesome to be able to watch the ceremony after the fact, but it's quite exciting and unifying to be watching it live, as it happens! Offering a live stream of your wedding helps all to feel as though they are not missing out on this special day.
Denver Live Stream Services
Complete Weddings + Events makes it simple for your friends and family, near or far, to tune into your big day. With a lavalier microphone for the officiant or the bride or groom, all tuning in will be able to clearly hear the ceremony and wedding vows. You can choose who can view the ceremony live, and then all can watch it back after the day is done. Contact us to learn more about our live stream services in Denver, so no guest needs to miss a beat!
Bonus! Save on other services when you bundle with Complete Weddings + Events! We also offer photography, DJ, lighting, photo booth, and videography services for your special event. 
Contact Complete Weddings + Events to begin creating your custom package today!
Complete Weddings and Events Denver CO
If you're planning a wedding in Denver, then you've landed at the right place! Now that you've said YES! to spending your life together, you have some exciting decisions ahead. At Complete Weddings + Events planning, wedding events are what we do best. We're here to guide you through the planning process so you can enjoy the big decisions and leave the details to us. Complete Weddings + Events, Denver's leading provider of event and wedding photography, videography, lighting, DJ services & photo booth rental.