With the spring and summer fast approaching, there's no better time to think about planning an outdoor wedding. Compared to indoor weddings, there are certain things you'll need to keep in mind on top of the typical wedding planning tips. Today we're going to share with you our top tips to help make your outdoor wedding this year a huge success.
Have a Back-up Plan For The Outdoor Space
While we truly hope the weather will be good for your outdoor wedding day, it's always wise to have a backup plan in place. This usually involves some form of a tent for shelter, where your guests can gather if it does rain. Many outdoor weddings use a tent for catering anyway, so you can just find a way to enclose it more if the weather isn't on your side during your wedding day.
Warn Your Guests Ahead of Time
Make sure you share that your wedding will be taking place outdoors on your wedding invitation or website. You don't want your guests to turn up expecting to be indoors all day, only for them to find out they'll be standing on a lawn or softer ground.
Tell your guests to dress in suitable attire for an outdoor wedding, so you don't have to deal with shoes getting stuck in the ground. People might also want to bring an extra layer of clothing, just in case, it gets a little cooler as the day progresses.
Think About Lighting
One of the biggest challenges with outdoor weddings is keeping the party going until late in the evening. If you are planning an outdoor reception, make sure everywhere is well lit for safety. Dark areas can be a trip hazard, and you wouldn't want an accident to occur during your celebrations. Make sure guests can easily walk between different areas and get to and from facilities such as the bathrooms and bar.
Set Up an Indoor Space for Vendors
If you have a team of vendors and caterers working on your wedding, make sure you offer them an indoor space for preparations. This is particularly important for a food service team, who need a safe and clean space to prepare your meals. An enclosed tent is good enough for them to work from if they have enough surfaces to set up. You'll also find this offers them somewhere to rest during a long day, which they'll truly appreciate you considering.
An outdoor wedding often offers a more relaxing day for everyone involved. However, by following the top tips we shared above, you can prepare for all eventualities. You want to make sure your guests are comfortable throughout the day, so equip your venue with blankets and anything else that will make them feel a little warmer as the day progresses.
Outdoor weddings are ideal for gatherings of all shapes and sizes, and they often make for a more cost-effective ceremony than renting a huge venue. We hope that wherever you are planning to host your upcoming wedding, you'll have a wonderful day celebrating with your family and friends.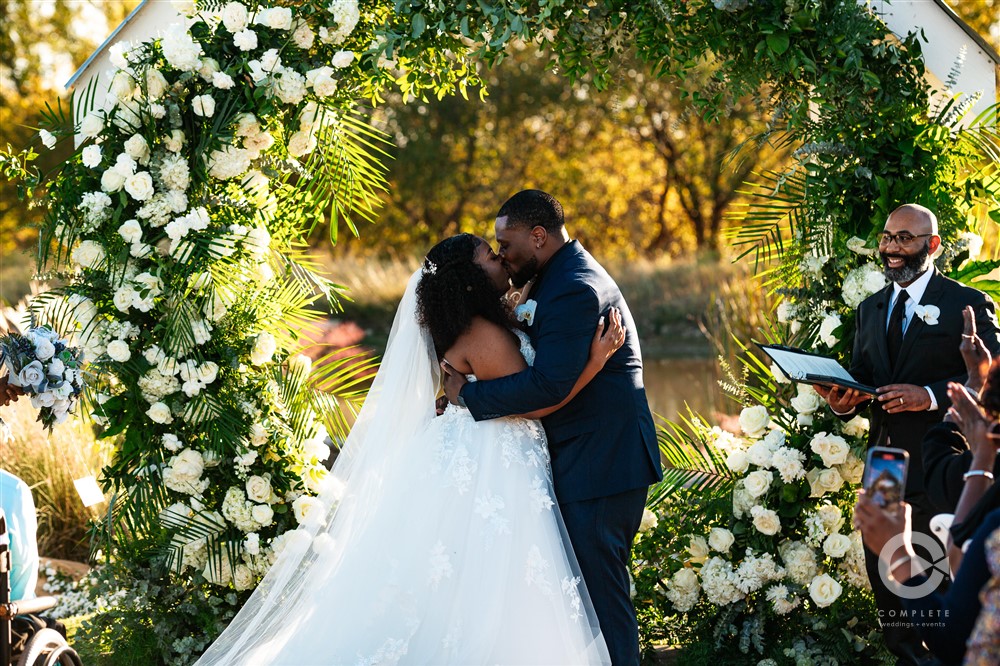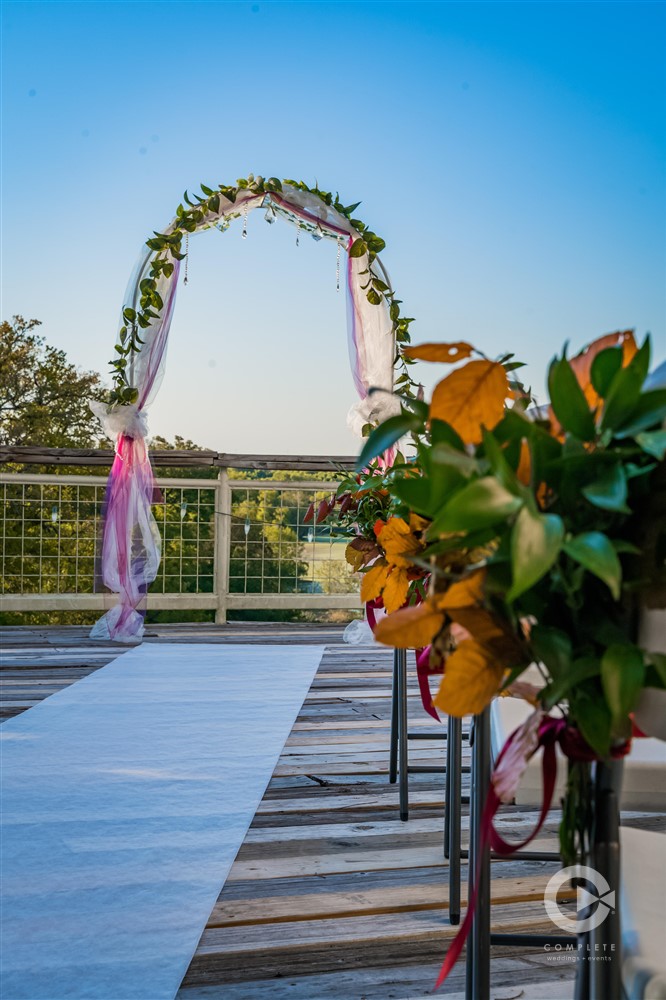 Complete Weddings + Events in Dallas, Texas
Planning a wedding is an exciting time in your life. When it starts to become overwhelming, know there are experts who are happy to help! Contact Complete Weddings + Event for advice or to set up a consultation for your Dallas event!