As we inch closer to wedding season, it's time to start talking about special photos! More specifically, we're diving a little deeper into the infamous photo called the First Look. There are several ways of capturing a good first look, and these photos turn out to be some of the best photos that display raw authentic emotion on your wedding day. I'll let a couple of of these photos speak for themselves to show you what I mean.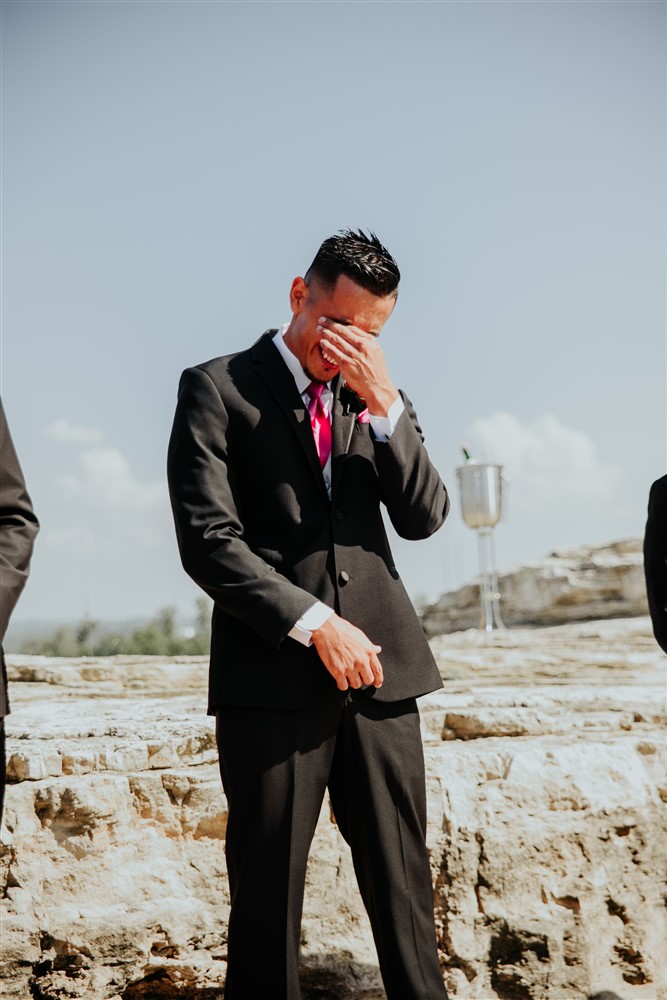 The Infamous First Look
The first look photo brings many things to the table. It captures something that every bride dreams of, the groom's face when he sees his bride for the first time! Such a meaningful moment between the bride and groom. Imagine being able to capture emotion in a picture! That is what the first look is all about!
There are different approaches to the first look. There is the "funny" approach, where one of the groomsmen dresses up as a bride and surprises the groom! If you are thinking about going the more traditional route, take a look at these photos! The photographer did an excellent job of capturing the moment!
Setting the Scene
It's wedding day! This is the day you have prepared your whole life for. Today is your day! You walk down the aisle and you feel a rush of emotions are spiraling through your body! Walking down the aisle you see all the heads turning and the moment you were waiting for is right before you. The groom is standing there excited as you inch closer down the aisle. 
THE REST IS HISTORY
This is a classic way to do a first look! This is the way all romantics dream about! This ceremony and reception was held and Hermann Hills. You can't ask for better scenery than this!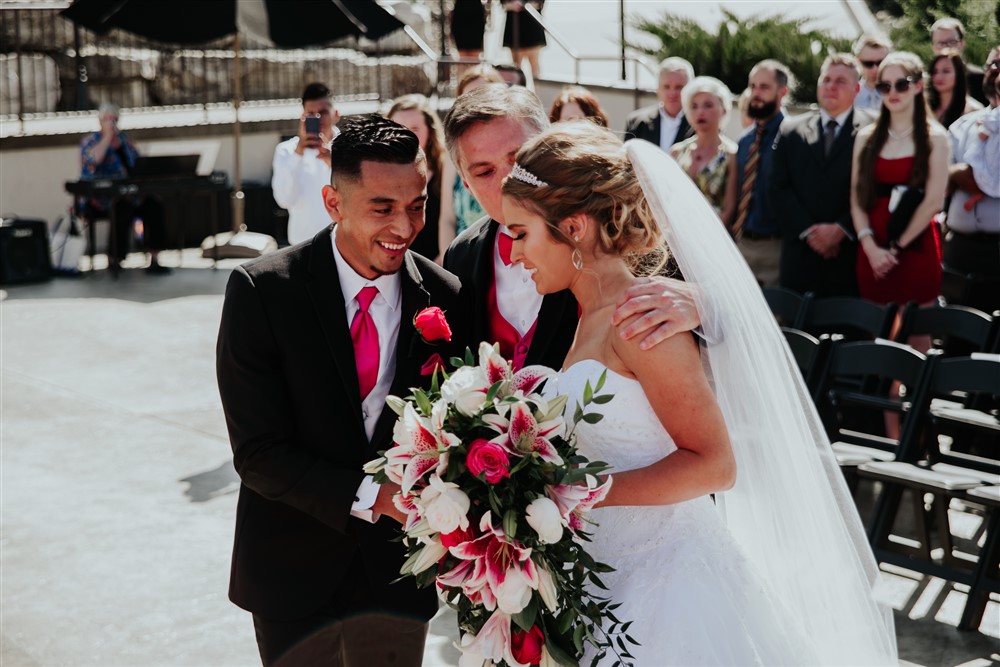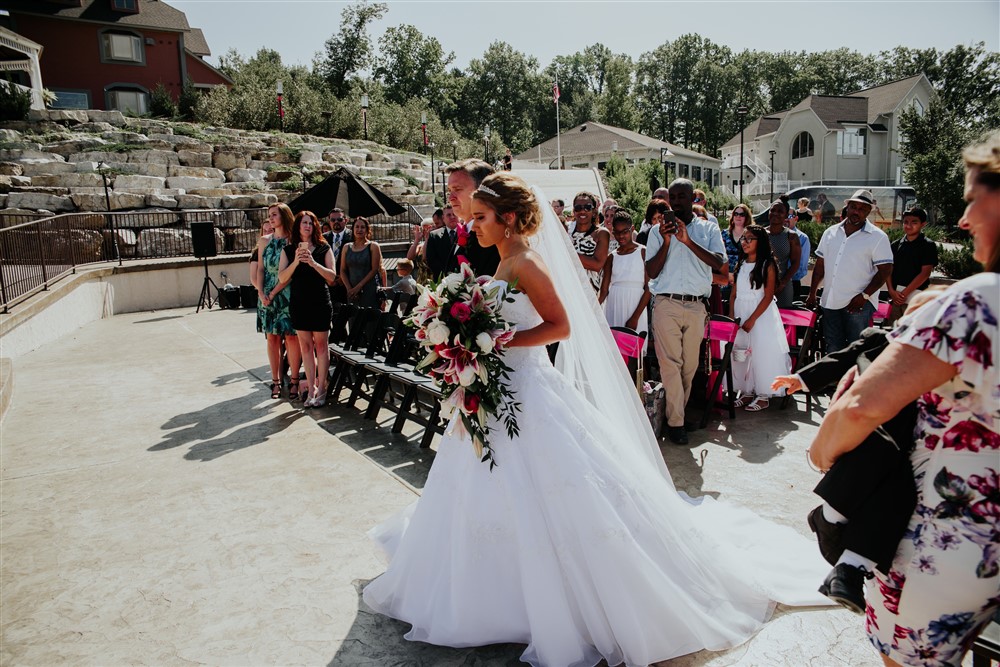 In conclusion, if you are thinking about not doing a first look, I hope these pictures changed your mind! I can't think of a better way to show love on camera than the first look between a bride and groom!
Complete Weddings + Events in Columbia, MO
Needless to say, this wedding is one to remember! From the history of the buildings to the updated elements, this venue is one to keep in mind when planning a wedding! For further assistance, check out our DJ, Videography, Photography , Photo booth services for all of your wedding planning needs!!