Spice things up with a photo booth in Colorado Springs during your cocktail hour to kick off your wedding reception!
While the wedding party is off taking photos or cruising the town on a party bus, cocktail hours can be a bit stale. Guests are claiming their tables or sorting through the seating arrangement and getting in line at the bar to grab a drink (and to see if it's open bar or not). The waiting game begins for the newly Mr. and Mrs. to arrive. Since the dance floor typically hasn't opened up yet, a great way to break the ice and entertain guests immediately is with a photo booth.
Start Your Party with Photo Booth in Colorado Spring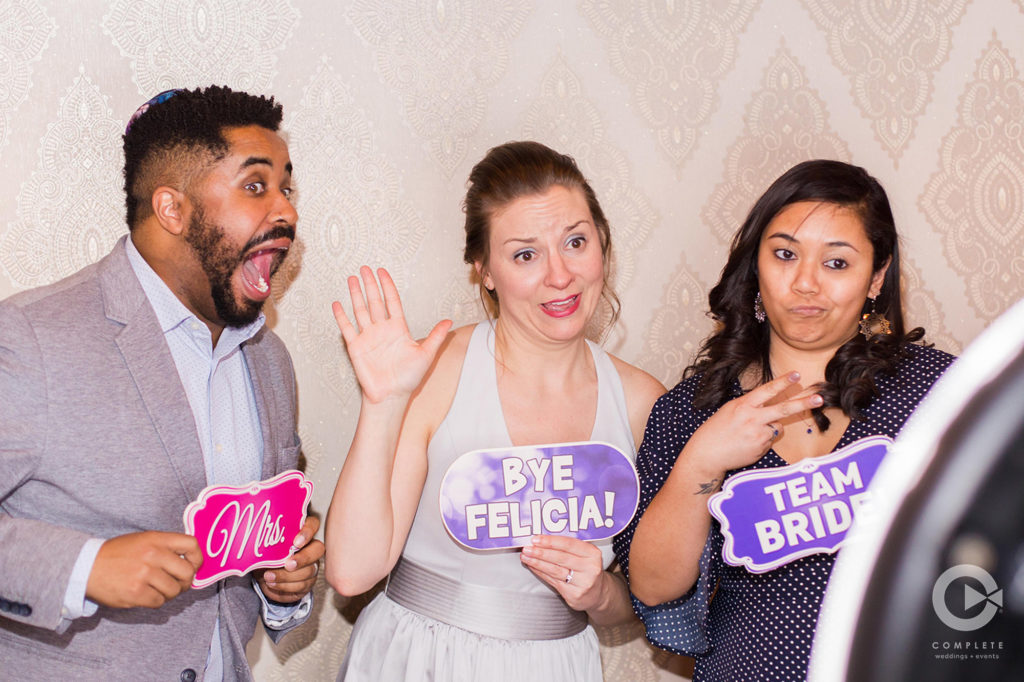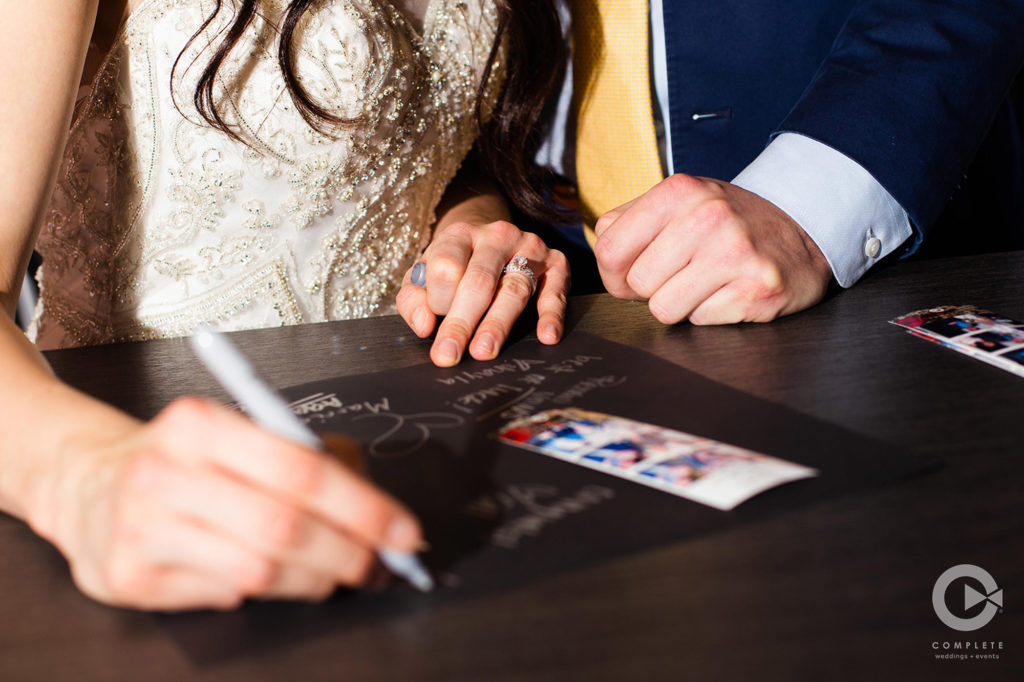 Some serious fun seems to spark inside people when they are being captured by a photo booth. The great thing about these goofy, silly moments in the booth is you'll get a copy of every single one! Plus, guests will get a photo strip of the images when they use the Complete Weddings + Events Colorado Springs photo booth, which is a great favor (or favors if they keep coming back for more fun)!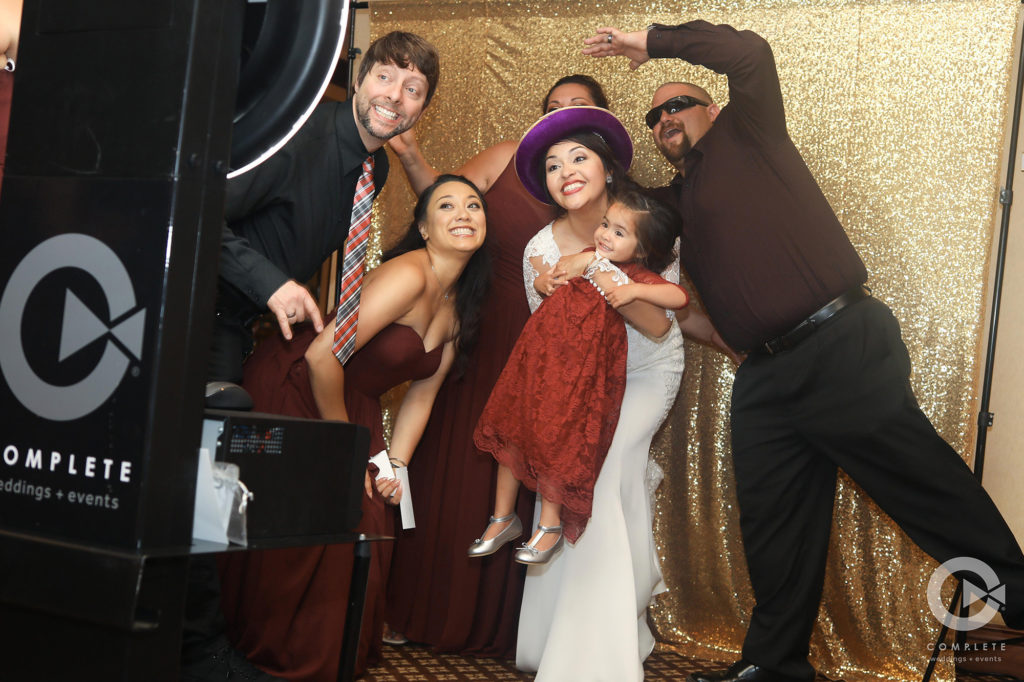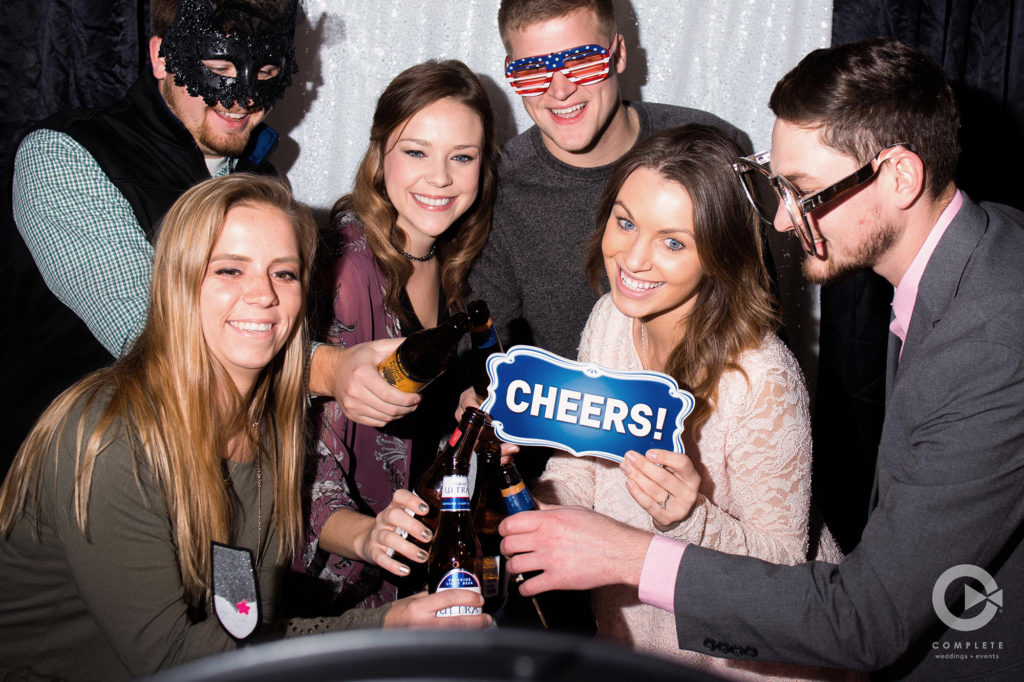 Photo Booth Rental in Colorado Springs
Photo booths in Colorado Springs are also an interactive way to entertain the kids or break the ice with a sober (or soon-to-be not sober) crew, which makes them perfect during a cocktail hour! But don't think the photo booth fun stops after the first hour. Party guests typically find themselves needing a break from the dance floor or they simply become less camera shy later on in the night. You'll see the photo booth photos are only getting better as the evening progresses!
While you and your wedding guests are enjoying the night, hopping in and out of the booth, your Complete photo booth attendant is putting together an album of all the photo strips with signatures and well-wishes from your guests. This informal guestbook is a great keepsake to look back on your entertaining evening.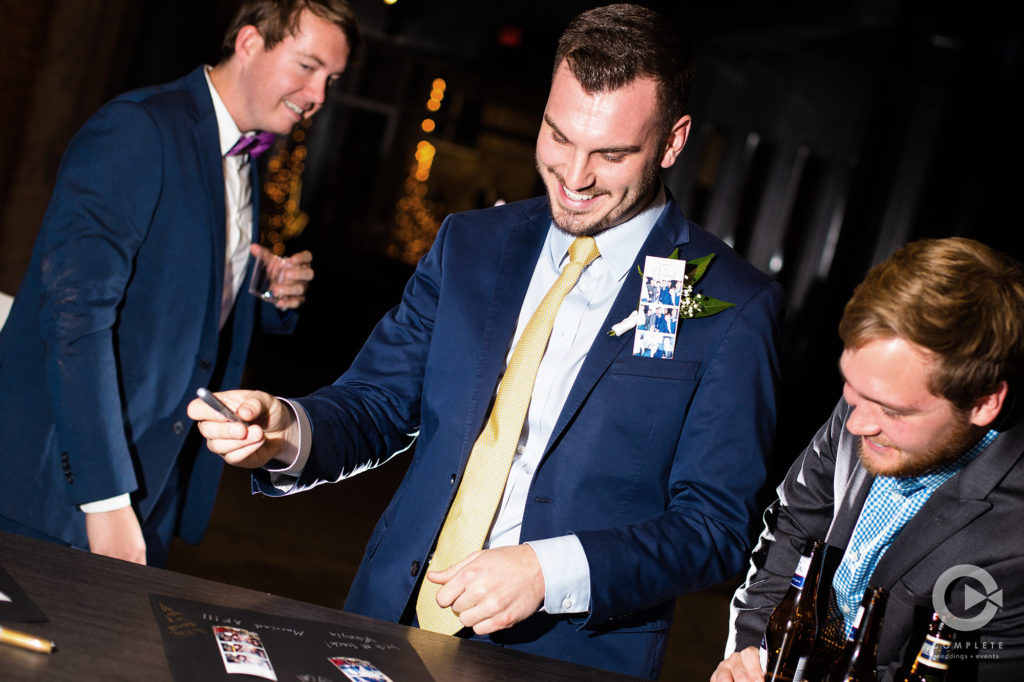 Complete Weddings and Events Colorado Springs CO
If you're looking to tie the knot or throw an epic event, you have come to the right place. Complete Weddings + Events Colorado Springs CO will help you find the right event or wedding photographer, videographer and DJ to throw a phenomenal party, plus we have a fun photo booth and lighting rentals to elevate your event and give you the type of unforgettable experience you're looking for.
Wedding Event Services Colorado Springs CO
If you're planning a wedding in Colorado, then you've landed at the right place! Now that you've said YES! to spending your life together, you have some exciting decisions ahead. At Complete Weddings + Events planning in Colorado Springs CO, wedding events is what we do best. We are the leading provider of events and wedding photography, videography, lighting, DJ services & photo booth rental.