We've worked with thousands of Central Illinois brides and grooms just like you who are eager and excited to tackle wedding planning, but can easily be overwhelmed as the to-do list grows. We believe the entire wedding planning process can be fun, and we like to treat it that way! In the end, it all pays when you can trust those who chose to help execute your day. We have Central Illinois DJ reviews, photography reviews, videography reviews, and overall service reviews! Reach out to us to learn about how we can help create and capture your big day, or just read on to hear straight from newlyweds who chose Complete Weddings + Events!
 Complete Weddings + Events Reviews
"John was our DJ for our ceremony and reception. He contacted us about a week before the wedding to confirm all details that we put into the online planner and made changes as needed. He asked questions to get to know us and made sure we knew he was completely available to us up until the wedding to make any updates/changes or to ask questions. He responded quickly and was very professional. I was very busy the day of the wedding, but it seemed to me he was at the venue even earlier than we expected to make sure he had everything ready. He was excited, personable, and you could tell he truly wanted to make my husband and I feel relaxed enough to enjoy our day! John read the room well and interacted with our guests to make sure he played what we wanted to hear! Our dance floor was packed the entire night and we never expected to have so much fun! He has such a genuine personality that brought a wonderful vibe to the room. We hope to have a reason in the future to hire John again—that's how awesome he was!" – Rodney S.
"Callie was fantastic! We got so many compliments about the great variety of music she played and how she kept the party going. Would highly recommend!" – Kathleen B.
"This company has always gone above and beyond on their services! Not only did they DJ my sisters wedding, but mine and I again was blown away. We had a blast, the party continued to get louder and crazier as the night went on, just as we wanted it too!
Lucien was the best! We would recommend him has down to everyone! Loved his style, loved his personality and loved that he freakin danced out on the floor with us! 💕☺️" – Nikie H.
"Both John (DJ) and Erin (Photographer) were absolutely amazing. Both were very professional, personable and made our day. It would not have been the same without them. Erin kept us out of the blazing sun for our photographs and was extremely organized and creative. John played the best music and kept our guests entertained all night. He also did a great job keeping our schedule on track! I wouldn't have changed a thing." – Lindsay S.
"Absolutely great. Our DJ Travis matched it perfectly to our personalities & was super awesome & kind." – Brittney B.
"Loved our DJ, Trace! He was really easy to work with and did an amazing job. He got our whole bridal party drinks which was so nice and danced with our wedding guests and led some of the icebreaker dances. It was a blast! Thank you so much Complete Weddings + Events for being apart of our special day :)" – Hannah T.
Wow…our DJ did an outstanding job! She did a great job of keeping things running smoothly throughout the night and playing music that kept people having a great time. She also ran music beautifully for the ceremony. Our videographer was timely, respectful, and was not obtrusive during the events throughout the day. We are so excited to see our video! We would recommend Complete over and over again. " – Tera S.
"Our photographer, Brad, and videographer, Cory both went above and beyond! They were super easy to work with and extremely friendly. You could tell that they both really cared about making sure the bride and groom get all the footage they want." – Summer F.
"What a great experience. I couldn't have asked for a better dj. Nice, charismatic and very helpful! I wouldn't suggest anyone else!" – Sabastian E.
"The DJ really knew what he was doing! He kept people out on the dance floor for the better part of the night and really kept the energy going. The photo booth guy did great-was very personable." – Sara R.
"I love how it is a one stop place, it makes keeping track of everything so much easier. There was great communication first with the people at the wedding expo I was at, then with the website that provided a very handy menu of all the services I was using and custom sheets for each service so I could specify what I wanted, then lastly the great communication between my photographers and DJ. They had already looked over my custom service sheets I filled out when we had our conversations (about 1-2 weeks before the wedding) and it made the conversations really stress free." – Olivia D.
"Travis was the best dj I've ever seen! He completely catered to our guests and our needs, be took special requests and made sure my husbands and I's wedding was amazing. I will Definitely book him as my first choice in the future." – Shayla T.
"Complete made scheduling services for my wedding a breeze, it was simple and fun to work with. I appreciated the structure." – Katie R.
"Our DJ Jordan did an awesome job! He not only played all of our favorite songs, but also taught us some dances when we we looked lost on the dance floor! We all know how to do the wobble now! LOL. I would highly recommend their DJ service. Thanks again for contributing to a perfect night!" – Katelyn T.
"Jordan Sweet is the absolute best! He kept the dance floor packed all night and all of our guests had a great time! The entire wedding ceremony and reception ran so smoothly. Jordan took the time to help my fiance and I pick out songs for all of the special moments and made sure to include our song preferences and tastes throughout the night. Mercedes was an excellent photographer! She worked well with the entire wedding party and all of our family members. She was easy to get along with and has a great personality. I would definitely recommend her!" – Laney M.
"All of the staff were so polite, helpful, and amazing to work with!! Thank you for helping my day be SO special and unforgettable! We truly appreciated it. " – Marianna P.
"Lucien and Mel did a great job I'd recommend them for any occasion! They made our wedding day perfect. Mel would fix my necklace if it was messed up before snapping a picture. She even pinned all the boutonnieres on the guys. Lucien kept the party going all night with the music and announcements. He even danced with my family and friends. I enjoyed my time with the both of them." – Shanice O.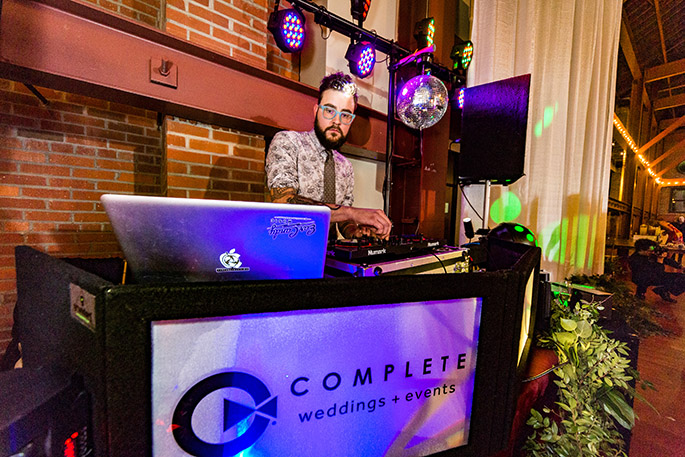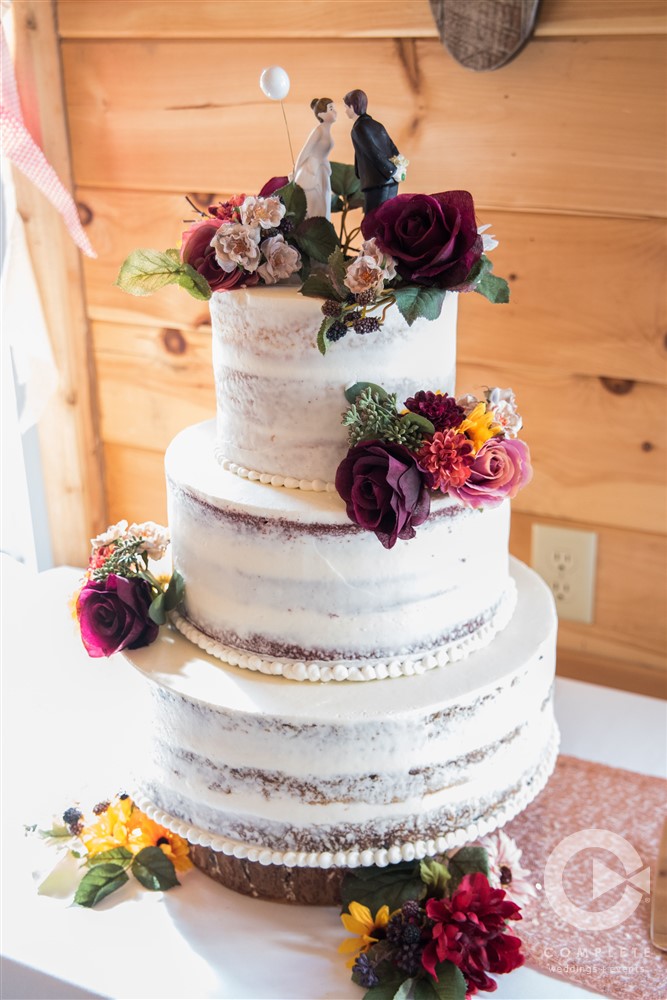 Contact us to begin creating your team of professionals that will make your wedding a memorable and enjoyable one!