Is your wedding around the corner? Are you having issues coming up with a unique way to tell your partner how much you love them? You don't want to use the traditional wedding vows. Instead, use something that comes from your heart. If it's you singing or dancing, your vows do that. Decide with your partner if you want to write the vows together or separate. Then decide how you want to give your wedding vows. Lastly, determine the mood you want to read if it's funny, sad, or romantic.
Meaning of Your Vows
Vows are supposed to be the promises you want to give your soon-to-be spouse. Such as "I promise to be by your side through the good and bad times" or something funny like "I promise to let you watch the newest episodes of your favorite show." You can also include a story that means so much to you about how you two met or how you were friends for so many years, but over the years, those feelings grew more than just friendship grew. It grew into love; it grew into a relationship that leads you here thinking about ways to tell them how much you truly feel about them. 
The next part is to start writing what you want to say to them. There are four parts to writing it, first assert your adoration for your spouse. Second, thank your partner for always sticking by your side through everything. Third, make them promises that you will keep moving forward. Fourth and finally close with the last promise. Such as I promise to love you through richer or for poorer. Now try to write your first draft.
Want to avoid using the basics
Find your local library and look for books on religion(if you are religious, if not, go for nonreligious books) and romance movies. Just remember that you don't want to copy their words. You want to make it original, and special. Remind your partner that even tho things may get tough, you will be by their side through it all. 
Now to conclude, tell your partner about something that you promise to help and do in the future. Now would be the perfect time to make a joke about maybe doing a chore you most definitely hate doing but will try to get better at doing. Like "I promise to help do the dishes more." Or, "I promise to help clean the living room more often than I do now." 
Now, make this perfect before you have to say your wedding vows in front of your friends and family. Practice it in front of the mirror or front of pets or to your maid of honor. You want to make sure it is between one and two minutes. Try to stick to the meaningful things. Then once you have all that, you should have yourself an important heartwarming vow for that special day that you have been planning for so long.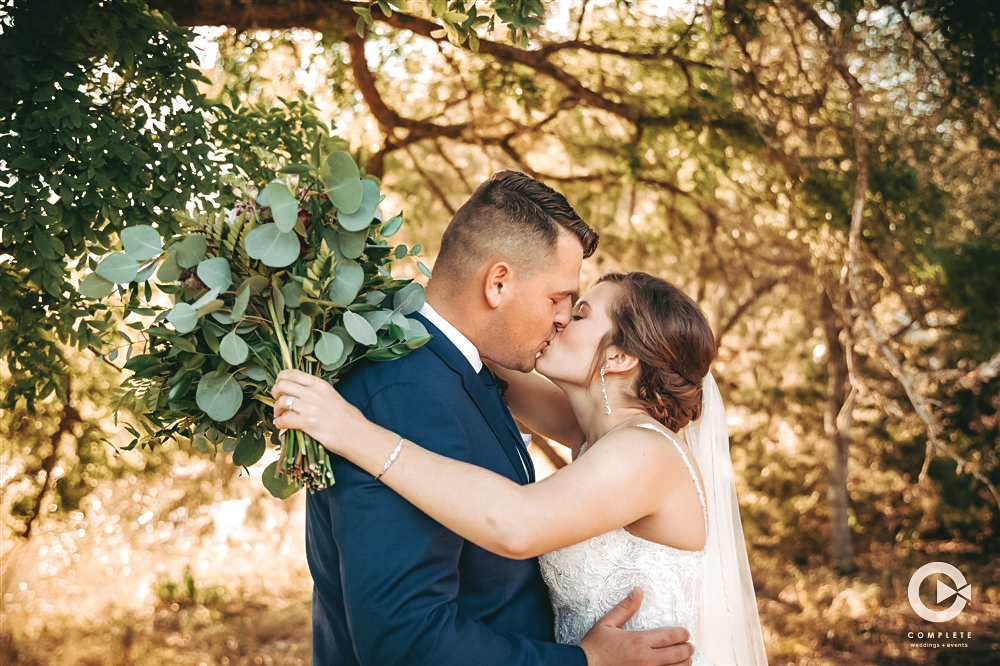 Complete Weddings + Events in Austin
Planning a wedding is an exciting time in your life, but when it starts to become overwhelming, know there are experts who are happy to help! Contact Complete Weddings + Event for advice or to set up a consultation for your Austin event!