Just because your wedding venue is in Austin, TX doesn't mean you have to play country music at your wedding. If your wedding theme doesn't match country music, opt for a different music genre instead. Complete Weddings + Events DJs are well versed in all music genres and will accommodate all wedding themes no matter the location.
Vintage
Vintage weddings can be hard and expensive to put together. We can't have the music setting the wrong mood or energy. Luckily for you, your Complete wedding DJ is well versed in all types of music. Not to mention, there are playlists on iMusic and Spotify for the 20s, 30s, 40s, 50s, 60s, and so on. Your dinner music can be filled with music that matches your theme on what year you are going with. To help you find the right playlist for your wedding here is a few we found on Spotify:
1920s flapper 

1920s: The Roaring 20s 

1920's Instrumental

1930's music

1930s love songs

Vintage 1930's jazz

1940s Hits (Billboard #1 Singles)

1940s Romantic and Nostalgic

1940s

1950s Top Hits

Soft 50s

50s Party

1960s Hits

All out 60s

1960's top hit
Music can make wedding moments feel more special with the right genre.
Garden
You put in the time and effort to make the perfect garden wedding. Flowers everywhere, full of color and smell. However, do you have the right music genre to give the best vibes? Classical music will definitely make dinner feel more elegant. Classic Rock in the form of instrumental might even have the trees, the bees, and the flowers dancing. When you hire a DJ from Complete, you won't have to do any research. Here are some examples of playlists to best fit a garden wedding theme:
Best Classical Music

Classic Rock Greatest Hits

Classical Piano Essentials

Calming Classical
A garden wedding is most beautiful outside, but don't forget to remember that the music will set the vibes when dinner is served. 
Fairytale
Fairytale theme weddings tell the story of the couple that seems like it would only happen in movies. The bride has the perfect fairytale dress, the groom looks as sharp as he ever has. The dinner tables are dedicated to flowers and lamps that are only seen in movies. With this much effort into the theme, we can not have music blow the vibe away. Music can be classical music with a touch of Disney classics. It will help the dinner vibes feel like everybody is in a fairytale while the lovebirds eat their first meal as husband and wife. Here are a few playlists to look at for a fairytale wedding:
Disney's Fairytale Weddings

Fairytale classical

Soft magical Fairytale

Disney Instrumental Wedding Ceremony
Themes and genres can always be mixed and at times it can even make everyone happy and vibing together as they mingle and eat. 
Classic
Classic weddings will never go out of style. They also don't have to cost an arm and a leg. There are many ways to go about having a classic theme wedding. You will have to answer the question though. Are you wanting to hear classical instrumental, classical rock, or classical country music? Each genre will set a different mood for the whole dinner experience. Classical instrumental music will bring elegant vibes. Classical rock will have people tapping their feet while they eat and talk. Classical country may get your parents up and dancing as they wait for their table to be called on during dinner time. Whatever one you feel will match you and your partners taste in music we have the perfect playlists for you and your DJ to go through:
Classic Country Hits

Classic Country Hits (a different one)

Classic Country/1950s rock

Classic rock

Classic Rock 70s 80s 90s, Rock Classics – 70s Rock, 80s Rock, 90s Rock, Rock Classicos

Classic Road Trip Songs

Classical music that makes me feel something

Dark Academia

Classic Study Music
Classic weddings are common. However, you can shake up the way you want to do your wedding.
We hope these music genres to go with wedding themes will help give the vibes you have always imagined during your wedding.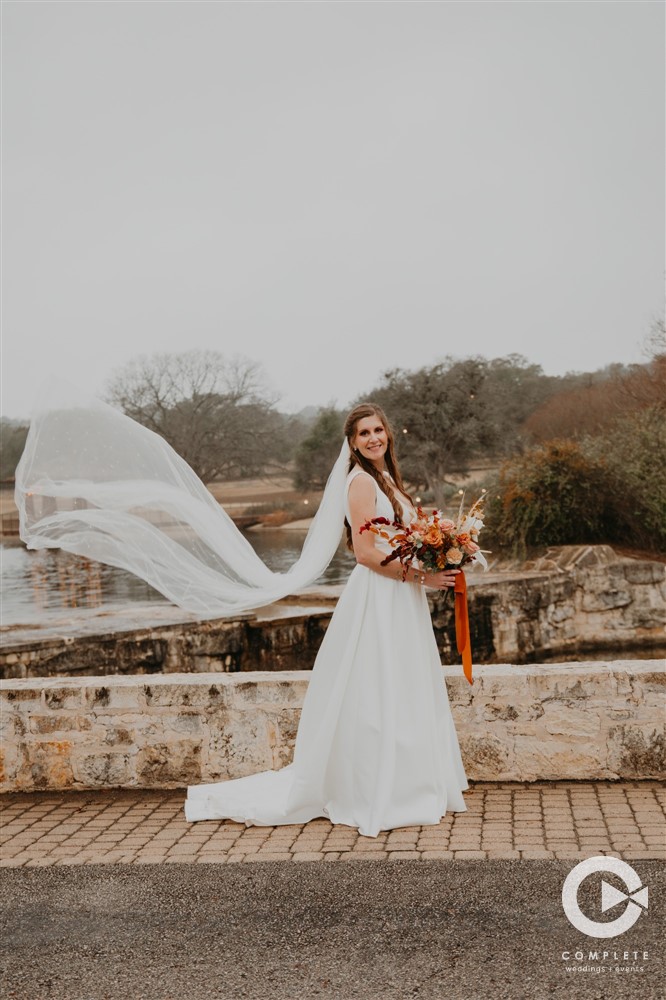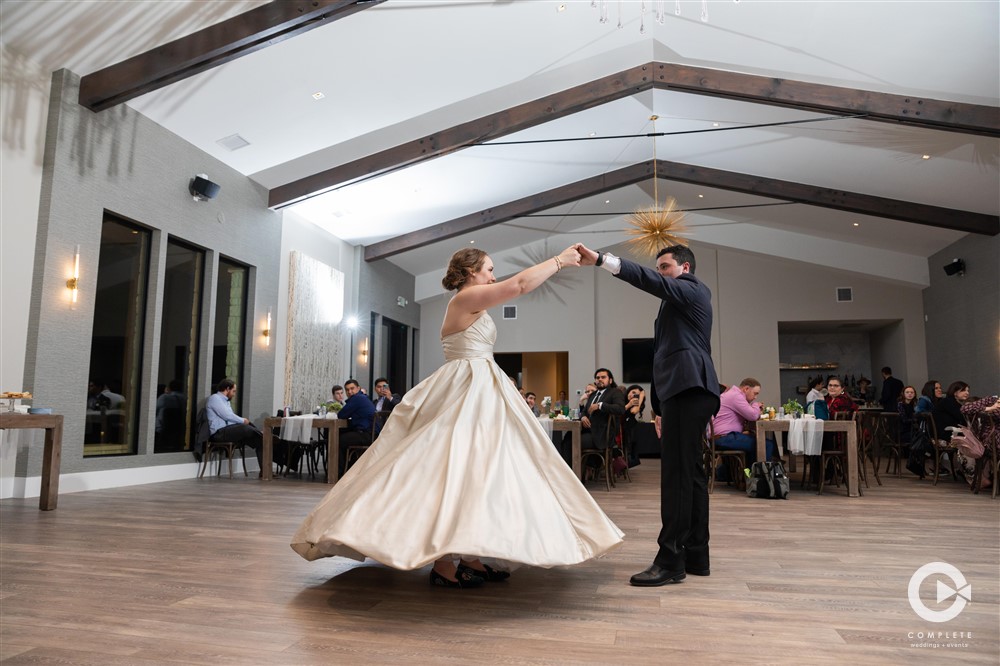 Complete Weddings + Events in Austin
Planning a wedding is an exciting time in your life, but when it starts to become overwhelming, know there are experts who are happy to help! Contact Complete Weddings + Event for advice or to set up a consultation for your Austin event!