How can you know if your DJ will be fun and play good music? Our team at Complete Albuquerque listens well; we can match your idea of fun and play the sort of dance music you consider to be good! Here are some of the DJs you can choose from at Complete Weddings + Events and a little about them.
Meet your Albuquerque DJ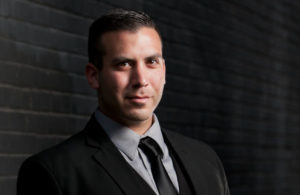 DJ Will Maes
Will is a veteran DJ and for Will, being there means much more than just showing up (and showing up on time!). Investing our time with you before the event to chat about your vision for your day is just one way for us to 'Be There' for you. On the day of your wedding, we will 'be there' by checking with you at least three times throughout the evening and actually listening to your feedback and making adjustments when needed.
Will's day job is with a federal government contractor and for fun he likes to transport orphaned cats and dogs to their forever home all over New Mexico and Colorado!
"William was incredible. (He was) courteous, friendly, and professional. (We) could not have asked for a better DJ!!" – April and Eric, November 2019
Photo credit: Talitha Tarro
DJ David Baca
Like David, when we say 'Make your day', we mean 'make your day awesome no matter what it takes!' Though you may not see it, the next day you'll likely hear from your friends and family how your COMPLETE crew was at the ballroom door greeting guests as they arrived or helping your Aunt Lily by taking that toaster she gave you to the gift table for her or by refreshing water glasses at the head table. David is also an entertainer with a heart for music, dance, and theatre. As a hip hop instructor, performer, and graduate of UNM specializing in sound engineering, he is ready to make your celebration special!
"Amazing! David was incredible and totally accommodating, he checked on us throughout the night and the guests all had a blast! My brother's sister-in-law used David for her wedding, my brother used him for his wedding and my husband and I used him for ours!" – Christine and Brady, June 2020
Photo credit: Liz Lopez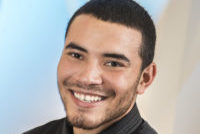 DJ L.J. Vargas
Having fun should be second nature for anyone in the entertainment or the service industry. Like L.J., your COMPLETE crew wants to know what 'having fun' means to you! We ask for your 'must play' dance songs, your favorite artists and genres. Even your 'Do Not Play' list is important to us. After all, this is your event. Not ours. L.J. is known for being outgoing and teaching all kinds of icebreakers. Be sure to ask him about the 'Circle Salute'!
"L.J. was phenomenal, we couldn't have asked for a better DJ! He truly kept the party going and read the crowd and made the evening easy for us!" – Ana and A.J., August 2019
Photo credit: Liz Lopez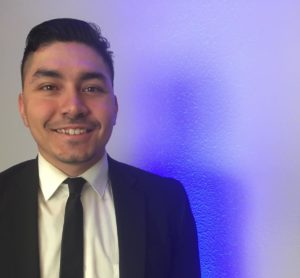 DJ Anthony Mendoza
At COMPLETE, we know that having a positive attitude is our choice. Like Anthony, you're your crew picks up their equipment at the office they turn on a switch. Any personal challenges get left behind so we can focus on you. For us, 'choosing our attitude' is another way of saying, 'professionalism'. Besides Djing, Anthony enjoys snowboarding, wrestling, and fitness. He also enjoys spending time with my family here in Albuquerque and also in El Paso. Anthony is a political science major at UNM.
"Anthony was the best and we couldn't have asked for a better DJ for our wedding. Everything was exactly as requested. I would definitely recommend him for future events." — Aynjil and Jaime 2019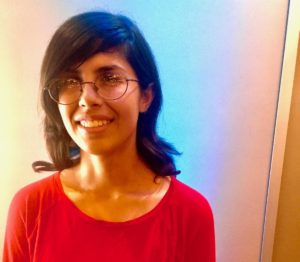 DJ Marisa Cabanillas
The last piece of our 'Be Awesome Philosophy' is to 'Do Good'. For one month out of the year, COMPLETE weddings + events donates a portion of every sale to Global Partners in Hope. Over the last several years we've helped put five clean water wells near the village of Togo in West Africa. Now, we are helping to build and stock both the neonatal and women's recovery rooms at a new medical center. Also, Marisa was one of many crew members that took part in 'Bucket Night'. She contributed a portion of her tips that night toward Special Olympics of New Mexico.
Marisa is a student at UNM where she writes for the Daily Lobo and performs in the marching band.
"She stayed on target with what music to play & what best fit the atmosphere. She really helped the party move along smoothly. Thank you for making our party a great one!!!" — Janika 2019
Complete Weddings + Events in Albuquerque, NM
If you're planning a wedding in Albuquerque, then you've landed at the right place! Now that you've said YES! to spending your life together, you have some exciting decisions ahead. At Complete Weddings + Events planning, wedding events are what we do best. Complete Weddings + Events, Albuquerque's leading provider of event and wedding photography, videography, lighting, DJ services & photo booth rental.