We can guarantee your Complete Weddings + Events wedding photographer will grab detailed shots of your rings on your wedding day. These shots done creatively end up being some of the most cherished detail shots of the day. So whether you're a wedding photographer looking for ideas, a bride looking for inspiration, or you're simply engagement ring shopping, take in all this gorgeous bling below with this Complete Weddings + Events photography collection of wedding rings!
How to Pick the Perfect Ring in Albany
Picking the Perfect Wedding Rings: The Role of Personality and Unique Band Ideas
When it comes to planning a wedding, one of the most significant decisions a couple must make is choosing the perfect wedding ring. These rings symbolize their commitment and love for each other, and they are meant to be worn for a lifetime. With so many options available, it's essential to consider not only the aesthetics but also the personality of the individuals involved. The wedding bands should be a true reflection of their unique bond and personal style.
Personality plays a crucial role in selecting the ideal wedding ring. Each person has their own distinct preferences, and the rings they choose should align with their individuality. For instance, if one partner is more traditional and classic, they may prefer a simple, timeless design with a single diamond or a traditional metal band. On the other hand, if someone is more adventurous and bold, they might opt for an unconventional style, such as a non-traditional gemstone or an intricate pattern.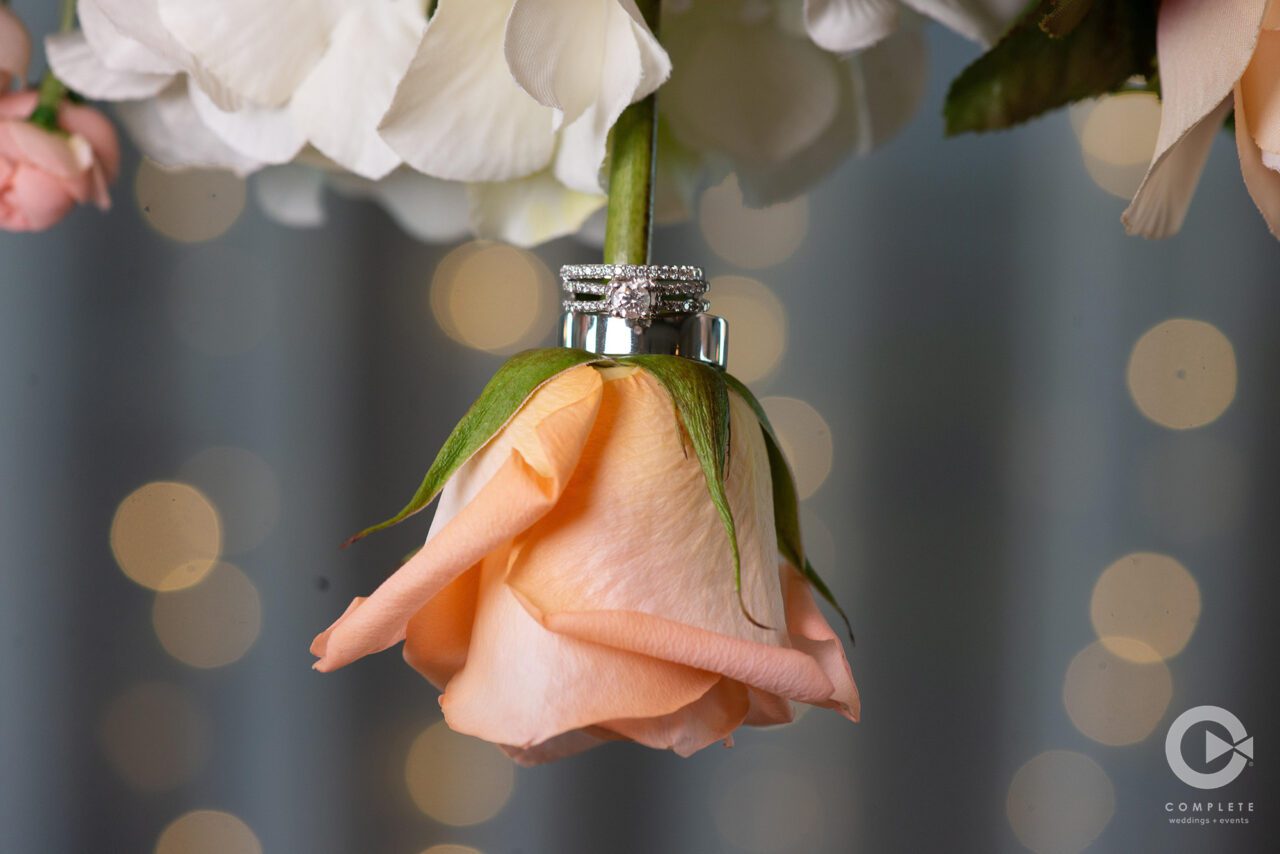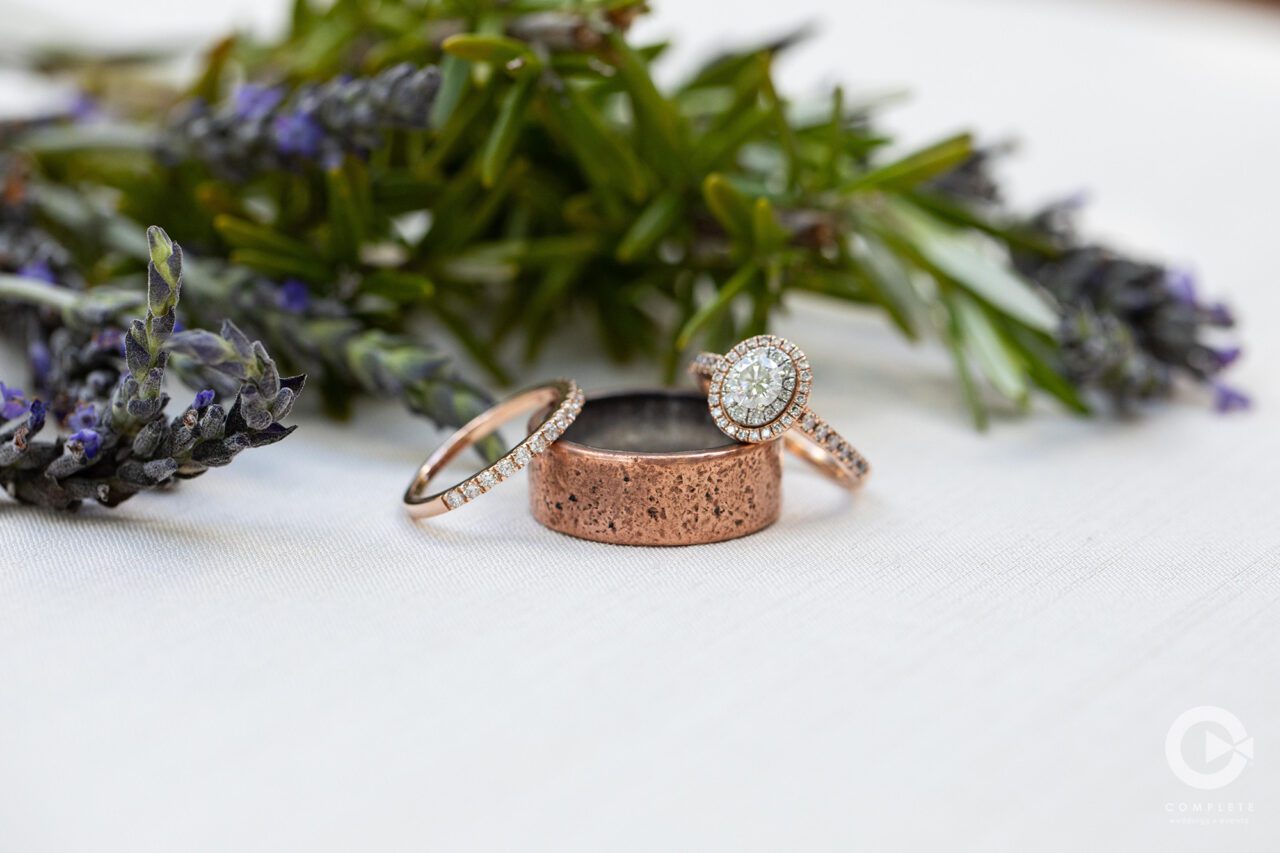 Another aspect of personality to consider is lifestyle.
Someone with an active lifestyle may prefer a ring that is durable and low-maintenance, such as a titanium or tungsten band. These materials are known for their strength and resistance to scratches, making them perfect for those who enjoy outdoor activities or have physically demanding jobs. Alternatively, someone with a more glamorous and refined personality may lean towards a platinum or gold band adorned with diamonds or other precious gemstones.
When brainstorming ideas for unique wedding bands, the possibilities are endless. One trend that has gained popularity in recent years is incorporating personalized elements into the rings. Engraving the wedding date, initials, or a meaningful phrase on the inner or outer surface of the band adds a sentimental touch. Couples can also consider using birthstones or gemstones with symbolic meanings to represent their birth month or the month of their wedding.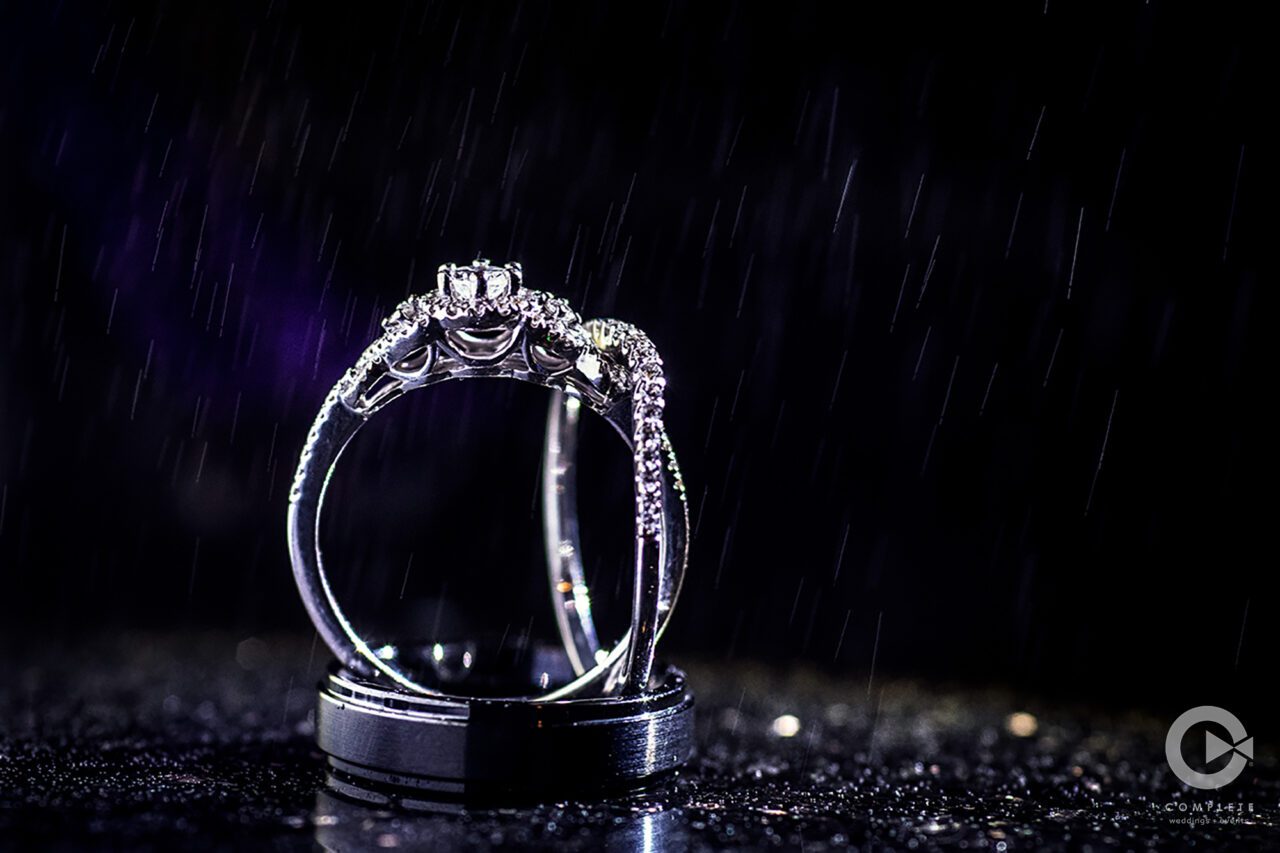 For those who appreciate nature and its beauty, there are various nature-inspired designs available.
Rings with leaf motifs, floral patterns, or even intricate designs inspired by the ocean can capture the couple's love for the outdoors. Additionally, incorporating natural elements like wood or incorporating sustainable materials into the ring's design can also be a unique and eco-friendly choice.
Another avenue to explore when searching for unique wedding bands is custom design.
Working with a skilled jeweler, couples can bring their ideas and visions to life. Whether it's incorporating specific symbols, creating a one-of-a-kind shape, or combining different metals and gemstones, custom-designed rings offer the opportunity to create a truly unique piece of jewelry that reflects the couple's story and individuality.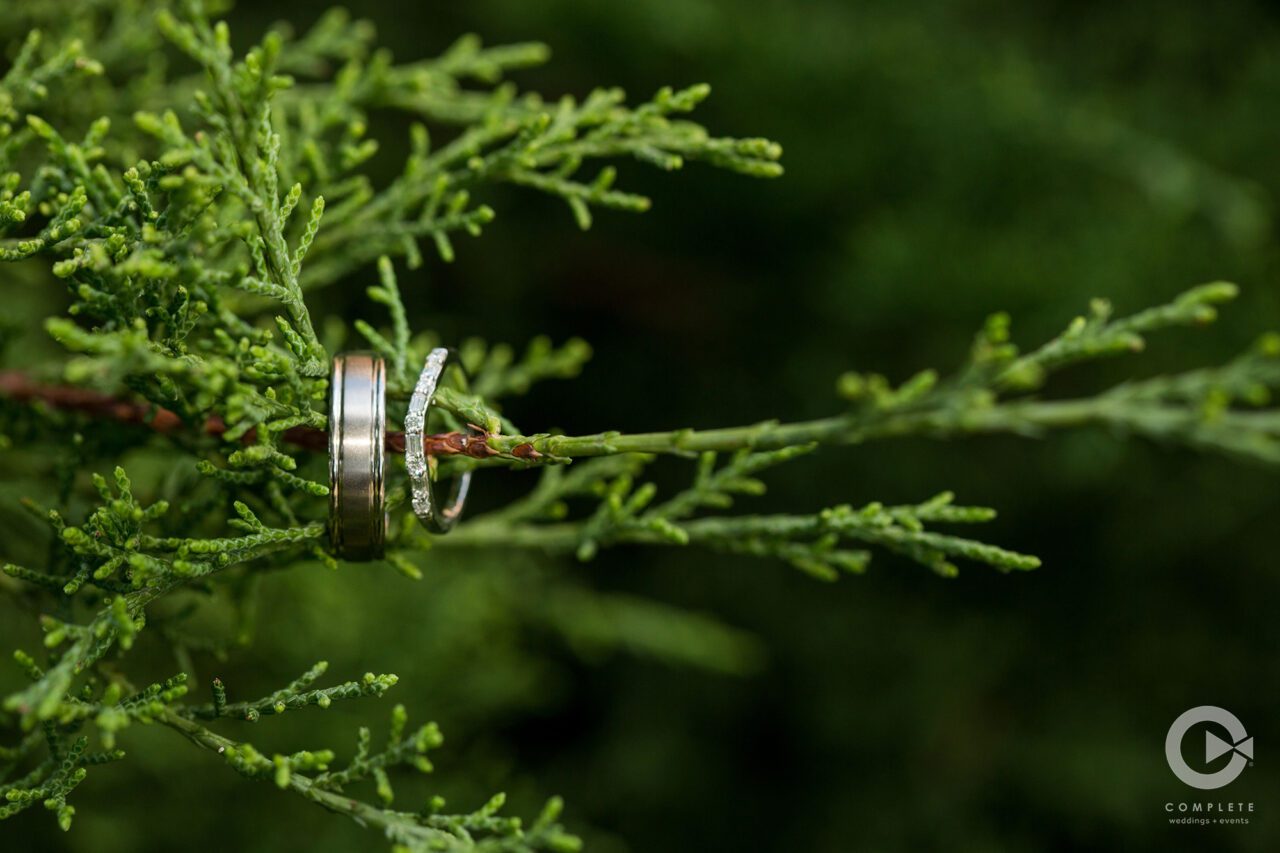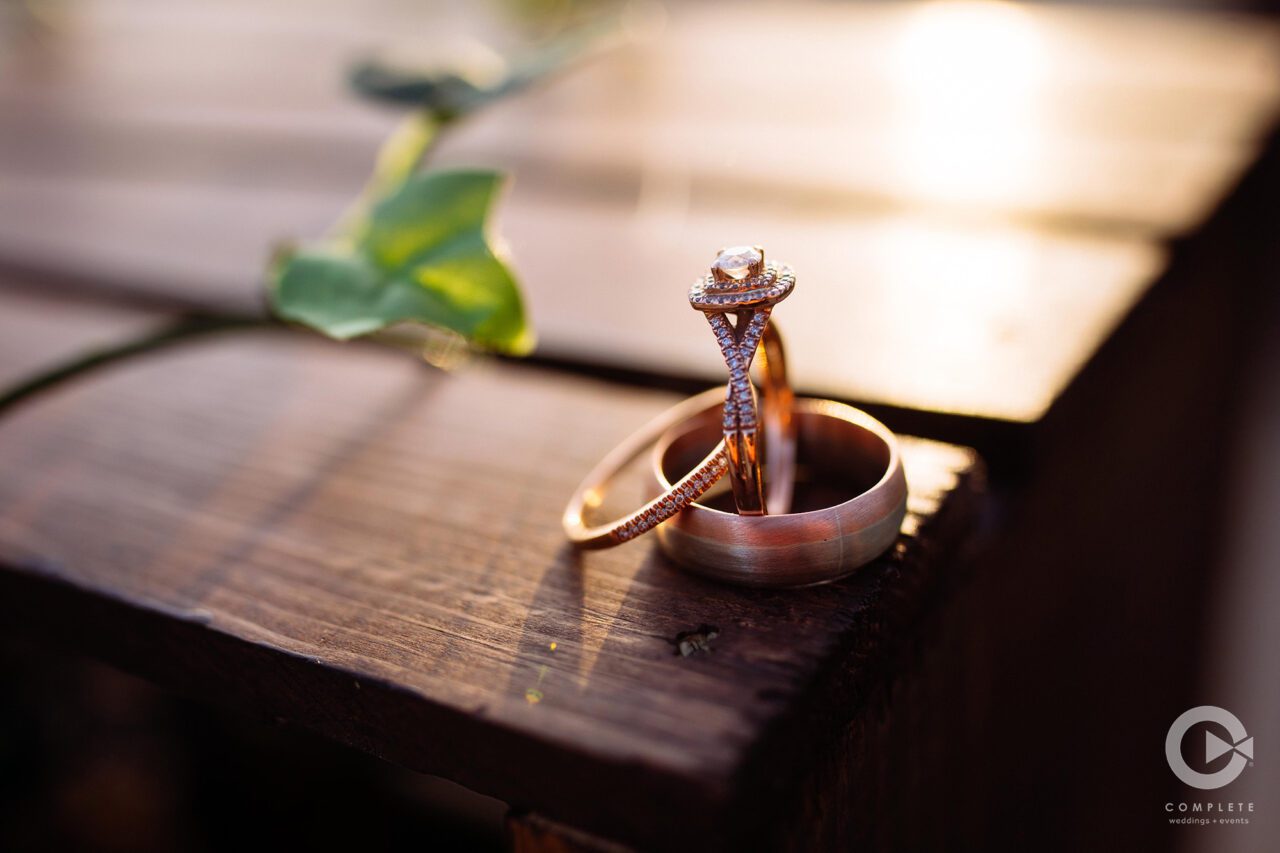 Considering the symbolism of wedding rings can also lead to unique choices. For instance, the Celtic knot represents eternal love and unity, making it a meaningful choice for a wedding band design. Similarly, incorporating a design that reflects the couple's heritage or cultural background can add a personal touch to the rings.
Picking the perfect wedding ring goes beyond mere aesthetics. The rings should reflect the personality, style, and individuality of the couple. Whether it's a classic and traditional design or a bold and unconventional statement piece, the rings should symbolize the unique bond and love shared between the partners. By considering personal preferences, and lifestyles, and exploring unique ideas and designs, couples can find the perfect wedding rings that will be cherished for a lifetime.
Complete Weddings + Events in Albany
If you're planning a wedding in Albany, then you've landed at the right place! Now that you've said YES! to spending your life together, you have some exciting decisions ahead.