Hansen Hill Farm, a family-owned working farm since 1908, continues its legacy. Norman Hansen, the fifth-generation owner, has added a remarkable nearly 6,000-square-foot barn to the property. This exceptional venue is NYS approved and is fully insulated and heated, allowing couples to celebrate their special day during any season of their choice.
About The Venue
Located amidst rolling hills and sprawling meadows in Johnsonville, NY, The Barn at Hansen Hill Farm offers a captivating blend of rustic charm and modern elegance. As you step onto the grounds, you are greeted by a magnificent barn structure adorned with weathered wooden beams, providing a sense of authenticity and history. The warm hues of the exterior blend seamlessly with the natural surroundings, creating a truly magical ambiance.
Discover the enchanting beauty of a wedding barn nestled in the picturesque landscapes of Upstate New York. This idyllic venue promises to be the perfect setting for your dream wedding, and a tour is an essential step in experiencing its allure.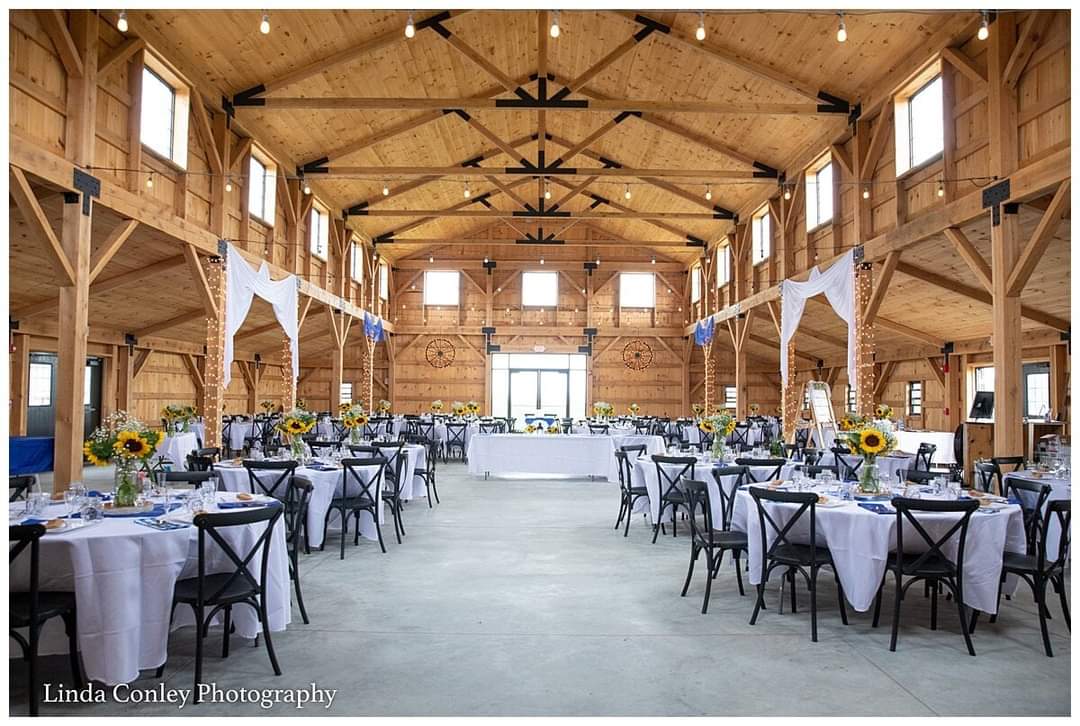 The Interior
Upon entering, you'll be captivated by the spacious interior that exudes rustic elegance. The high ceilings and exposed wooden beams give a sense of grandeur, while soft, filtered light pours in through the large windows, casting a romantic glow over the space. The carefully curated décor combines vintage elements with modern accents, creating a timeless and sophisticated atmosphere that will leave a lasting impression on you and your guests.
The versatility of the wedding barn is another compelling reason to book a tour. Whether you envision an intimate gathering or a grand celebration, this venue can be tailored to suit your preferences. The expansive open floor plan allows for flexible seating arrangements, and the adjoining outdoor area provides an exquisite backdrop for a charming ceremony or cocktail hour. Immerse yourself in the possibilities as you envision your special day unfolding within this enchanting space.
Beyond the captivating aesthetics, the wedding barn offers a range of amenities designed to ensure a seamless and memorable experience. From a dedicated bridal suite for pre-wedding preparations to modern facilities for your guests' comfort, every detail has been thoughtfully considered.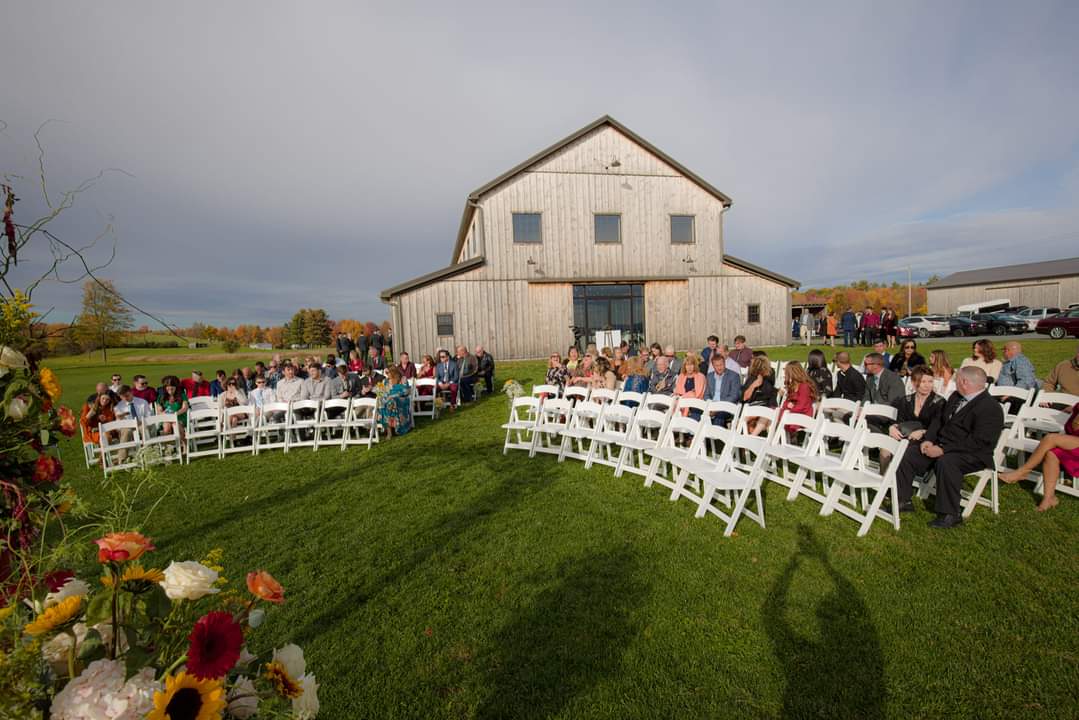 Tour the Venue
Booking a tour is a must to fully appreciate the wedding barn's beauty and potential. As you walk through the venue with a knowledgeable guide, you'll gain valuable insights and inspiration for planning your perfect wedding day. The experienced staff will be on hand to answer your questions and offer personalized recommendations to bring your vision to life.
We're thrilled to announce our partnership with an extraordinary venue at Complete Weddings + Events. Throughout our collaboration with Normand and his exceptional team on numerous occasions, we've come to realize that this place is undeniably breathtaking, boasting remarkable beauty both indoors and outdoors. The team's expertise in creating unforgettable experiences for you, your family, and friends is truly remarkable. Together, we're dedicated to crafting cherished memories that will last a lifetime.
Don't miss the opportunity to explore this extraordinary wedding barn in Upstate New York just 33 minutes from Albany. Book a tour today and embark on a journey to create cherished memories in a setting that will exceed your every expectation.
Visit thebarnathansenhillfarm.com to learn more.