The whole "first comes love, then comes marriage" statement is missing quite a few steps if you're wanting to host a wedding to celebrate that marriage! Choosing your venue and selecting vendors doesn't happen all in a day! (The average couple hires 15 wedding vendors!) While there is no exact timing to planning a wedding, we have guidelines here based on the average engagement length of 15 months to help get you started!
When to Book Wedding Photographer & Videographer
One of the first services you want to book is your wedding photographer, then your videographer. They tend to be some of the most sought out services when it comes to weddings. For that reason, you want to make sure you book them at least a year in advance.
Odds are, if you have a specific photographer in mind and you're two months from your wedding date, they are most likely booked. Do yourself a favor and book them well in advance so it's one less thing to check off your to-do list.
When to Book Wedding DJ
Since every reception needs one, don't sleep on reserving this key ingredient to getting the party started! Book your wedding DJ at least nine to ten months out from your wedding day. Same as photographers and videographers, DJs are also one of the most highly sought-after wedding services. They bring your party to life! DJs don't just play music, but will also be the host of your night to take the stress away from you.
When To Order & Send Invites
When choosing to send your invitations and save the dates, the most important thing to keep in mind is where your guests live. If your guests live in the same country, two to three months out is a safe bet for sending invites. Save the dates are best to send six months out for these guests as well.
Now, it's much different if your guests live internationally. You want to send save the dates to international guests as soon as you know your wedding date. Yes, that means a year or more out. This ensures that you give your guests plenty of time to save up money and look for plane tickets.
That goes along with invitations. If you have international guests, your timeline speeds up and you'll also want to send those six months out. This gives plenty of time for them to receive the invite in the mail and for you to receive their RSVP back to you if you're not doing online RSVPs.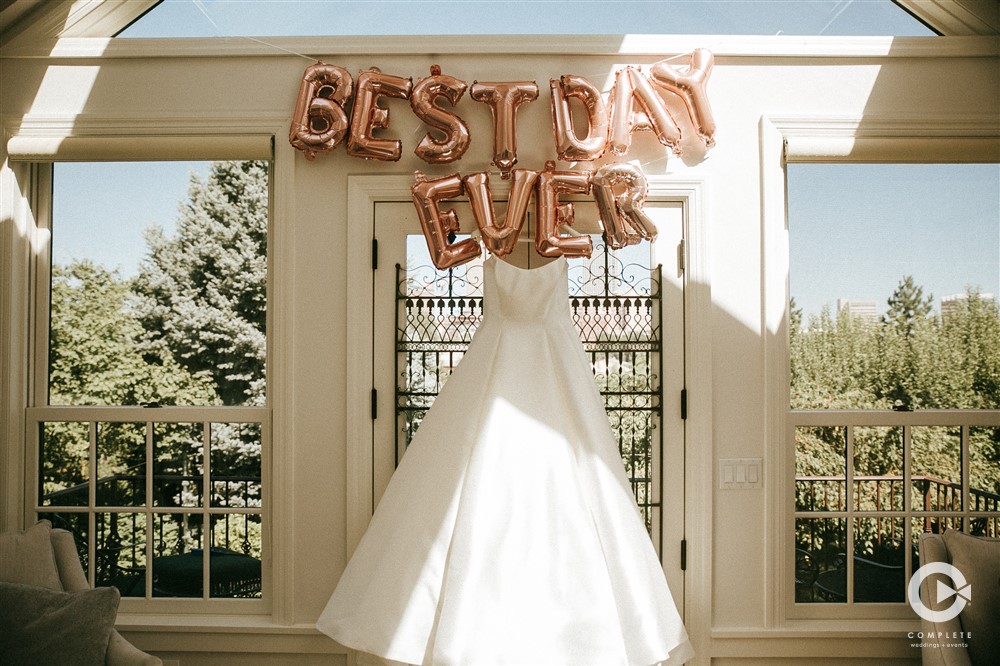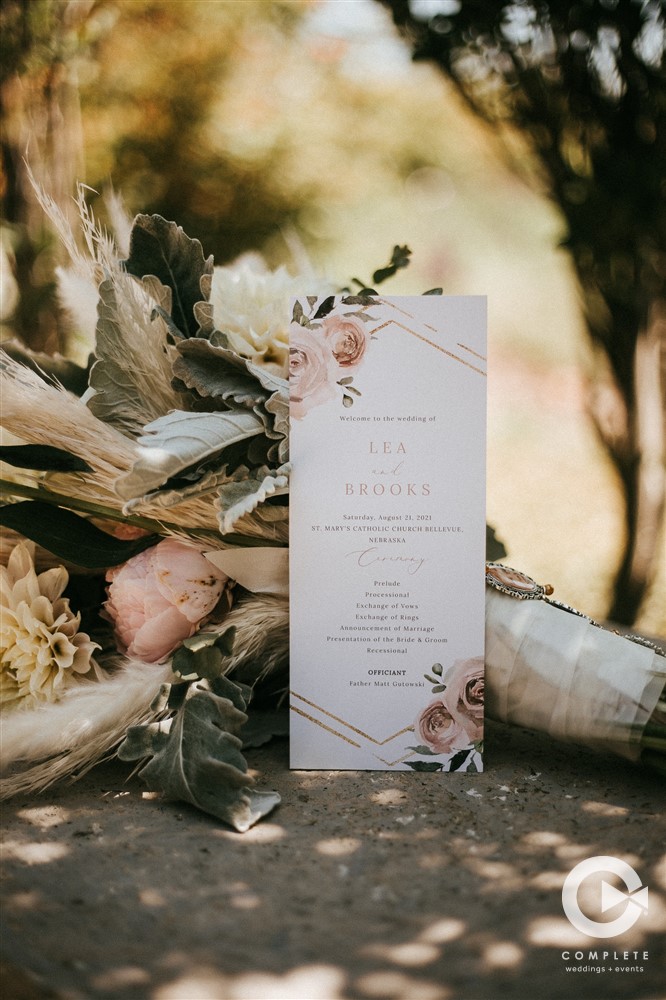 When to Buy Your Wedding Dress
The dress. This is one of the topmost important parts of the wedding day that you'll absolutely need. No matter what type of dress style you're going for, you'll want to buy a wedding dress ahead of time. If you have the privilege of being engaged more than a year from your wedding date, start researching what kind of style you'd like. Then go ahead and book appointments for the first fittings. Once you've decided, you want to actually buy the dress at least a year ahead of your wedding.
With lots of variables of what could keep your dress from arriving on time, including the pandemic, this will give you plenty of time. Once the dress arrives, you'll also have to make time for alterations (possibly multiple rounds) if need be. To avoid the stress of rush orders, ahead of time is the name of the game!
When To Buy Men's Attire
Looking for suits or tuxes takes a little less time than a wedding dress. Lucky for grooms, they will be safe in getting their suit four to six months out from the wedding date. This gives them time to have the suits ordered and tailored. Even if both the groom and groomsmen plan on renting the suits or tuxedos, we'd still suggest checking this off at least four months before.
 When to Plan Seating Arrangement
If you have decided on having a seating arrangement for your wedding, deciding on when to actually draft up the arrangement can be exciting. This will be something you want to do about two months out from your wedding. As you begin to get your RSVPs and finalize your guest list, you'll also finalize your seating arrangement about three or four weeks out. This makes sure to give your booked vendors (especially your caterers) a good idea of how many people will be there and need to be fed!
Complete Weddings + Events Tyler, Texas
Complete Weddings + Events offers multiple services to make it easy to reserve your wedding date for the vendors you still need! Contact Complete for availability on needs for your wedding day!