While group travel may frighten some, others love the chance to bring their favorites together on an adventure in a fun destination! The idea of planning a wedding with no local family or friends may excite some and scare off others, but we're here to let you know this can be a reality. Using the local wedding community and technology resources can help you plan this big event from afar!
Planning Your Out-of-Town Wedding
Start here for tips on planning a wedding with no local family, friends, or inside help!
Consider a Coordinator
When planning a wedding with no local family or friends in the area, a wedding coordinator will soon feel like family!  A local wedding coordinator is going to help you (and save you time) immensely in ways you may never realize. And it's worth it! The coordinator will tour the venue and organize all your vendors (plus give you stellar referrals they've vetted) while you can trust them with your must-have list. If you're unable to make a trip to your location before the wedding, a coordinator can also be the perfect solution to have some boots on the ground fighting for your wedding day vision!
Send Save The Dates Earlier
Typically save the dates are sent around 5-8 months before the wedding. (Regular wedding invites sent 6-8 weeks before.) For a wedding with no local family or friends in town, it's better to send your save the dates on the earlier end of the suggestion. If you are planning your wedding on a holiday weekend, we suggest sending them 8 or even 9 months ahead of time.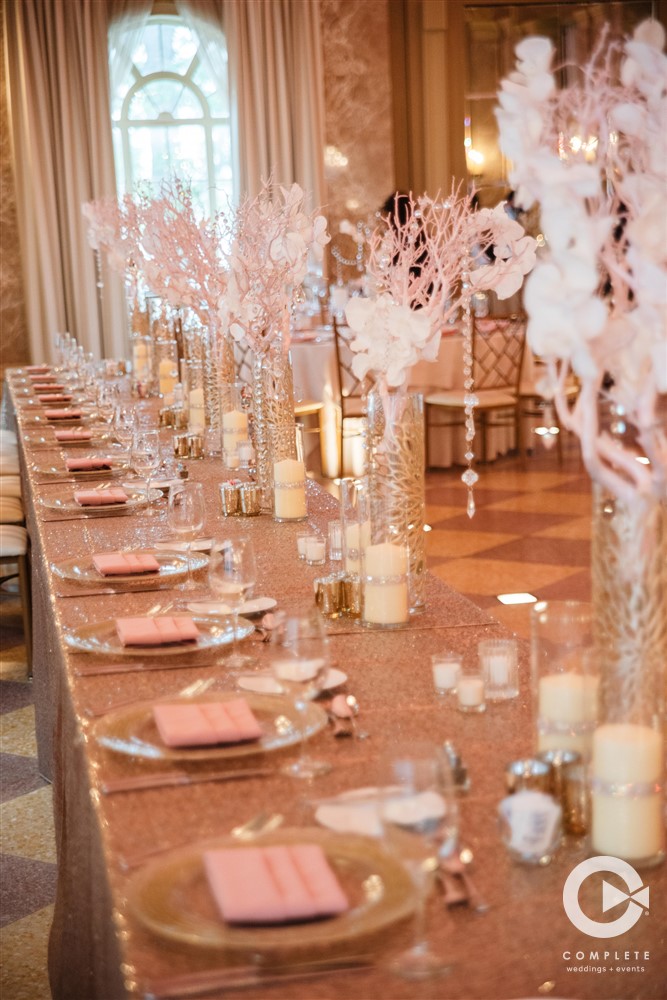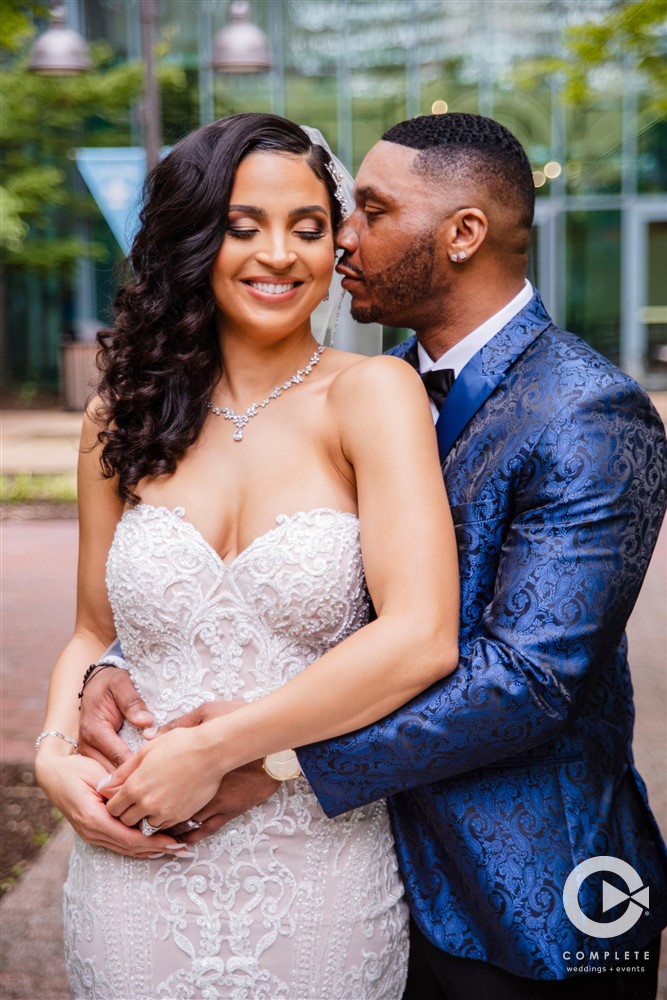 Rent Your Decor
Finding decor you can rent that can be set up by the rental company, will make decorating a breeze! This way, you're not stuck with setting it up or having to travel with it after your event. Complete Weddings + Events offers uplighting that will transform your reception space to your preferred ambiance. This hassle-free option is set up and torn down all done by our Complete team!
Destination Wedding Locations Ideas
Many wedding destination locations are used to having out-of-towners plan their wedding from afar, and their venue teams are prepared for it! Here are some awesome cities (outside of the U.S.'s top 20 largest) with gorgeous scenery or open plains and accommodations fit for everyone that may deserve to be on your location list.
St. Pete Beach, FL
Waco, TX
New Orleans, LA
Sedona, AZ
Las Vegas, NV
Orange County, CA
Palm Springs, CA
Colorado Springs, CO
Rapid City, SD
Andrews,  NC
Lancaster, PA
Charleston, SC
Isle of Palms, SC
Albuquerque, NM
Multiple Services to Make it Easy
Does fewer calls and contacts plus more savings and services sound splendid? Complete Weddings + Events offers multiple services to make it easy when wedding planning from near or far! View our locations at completewedo.com/locations and contact complete for information on our event services for your special day!
Complete Weddings + Events in Tyler
Planning a wedding is an exciting time in your life, but when it starts to become overwhelming, know there are experts who are happy to help! Contact Complete Weddings + Event for advice or to set up a consultation for your Tyler event!