Everybody loves music in Oklahoma City! From listening to it while you are driving in your car to having a dance party with all your friends! People love having something good to listen to. The question is how do you know what music can be good for a wedding? Do I want a DJ? Do I want to make a playlist of my jams or have the DJ play the latest and greatest? If you have planned a wedding before you know that there is so much to it. The last thing you want is to stress about music. At Complete Weddings + Events our DJs want to help make your day as simple as possible!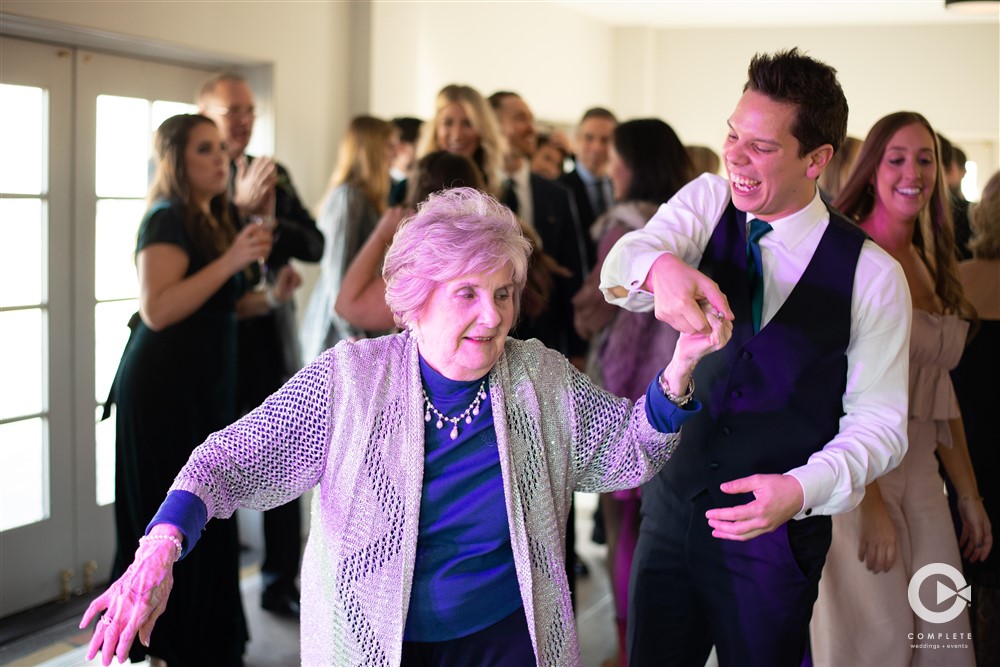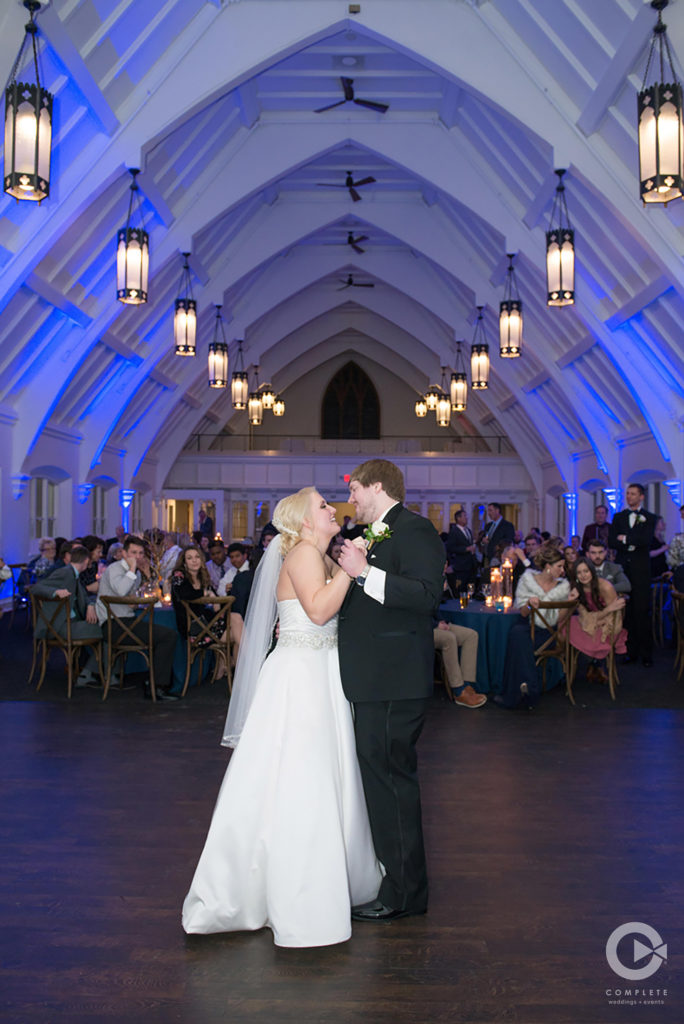 Music Mistakes to Avoid When Planning Your Wedding In Oklahoma City
Before The Ceremony
One key piece is to make sure you have thought about the songs you want to play before the ceremony starts. Having something playing in the background while your guests are seated is just something small that can really help everyone get in the spirits of the wedding.
Finding The Perfect DJ
Planning a wedding in OKC you want to make sure that you know what kind of DJ you want. Do you want someone who is going to have a calmer demeanor, or do you want someone that is outgoing? Some people don't think that this matters and a DJ is just a DJ. Unfortunately, that isn't always the case. When thinking about what kind of DJ you want it is great to think about what kind of reception you are wanting to have.
Is this a social gathering of people that you haven't seen in a long time? Then you might want a calmer DJ, someone that is going to be there and make those announcements. If you are wanting to have a giant dance party? Then you are probably going to want a more outgoing DJ. Someone that isn't afraid to get out on the dance floor. At Complete we make sure that the DJ for your event is the perfect fit for you and your guests.
Building Your Perfect Playlist
Making a playlist for your big day sometimes can be tough. Most times our habit is to put songs that we like in a playlist and not necessarily songs that are going to be good for a wedding reception. During the ceremony, as people are walking in you will want something soft and sweet to get in the mood for a wedding. For dinner, you want to play songs that are fun that doesn't dance songs so people can have conversations.
Finding songs that are a good fit can be tough. So don't be afraid to ask to meet with your Complete OKC dj before the day of the wedding and ask if they might have any advice. which leads me to music being too loud. The last thing you want is for the music to be playing too loud and no one can have conversations or too muffled that you can't understand it. Make sure your DJ gets there early enough to be able to adjust all those things beforehand.
Choosing Appropriate Music
Now when it comes to dancing parties I love to get down to some jams just as much as the next person. But maybe playing some club hits while Grandma and Grandpa are still in the room isn't the best idea. Maybe instead play some fun dance songs earlier in the evening and as the night progresses move towards those songs that you can shake your tush too. For more tips on music mistakes often made at Oklahoma City weddings go to The Knot for more info!
Complete Weddings and Events in Tulsa, OK
If you're planning a wedding in Tulsa, then you've landed at the right place! Now that you've said YES! to spending your life together, you have some exciting decisions ahead. At Complete Weddings + Events planning in Tulsa, wedding events are what we do best. Complete Weddings + Events, Tulsa's leading provider of event and wedding photography, videography, lighting, DJ services & photo booth rental.