2020 was supposed to be the best year ever. Thousands of couples had plans to get married this year and with all of the things happening in our world today it crushes their vision of the perfect wedding. However, even with only days to pivot, several couples still decided to alter their plans and continue to get married despite everything. It's more important than ever that we celebrate COVID weddings for these couples and as a way remember this period of time for years to come!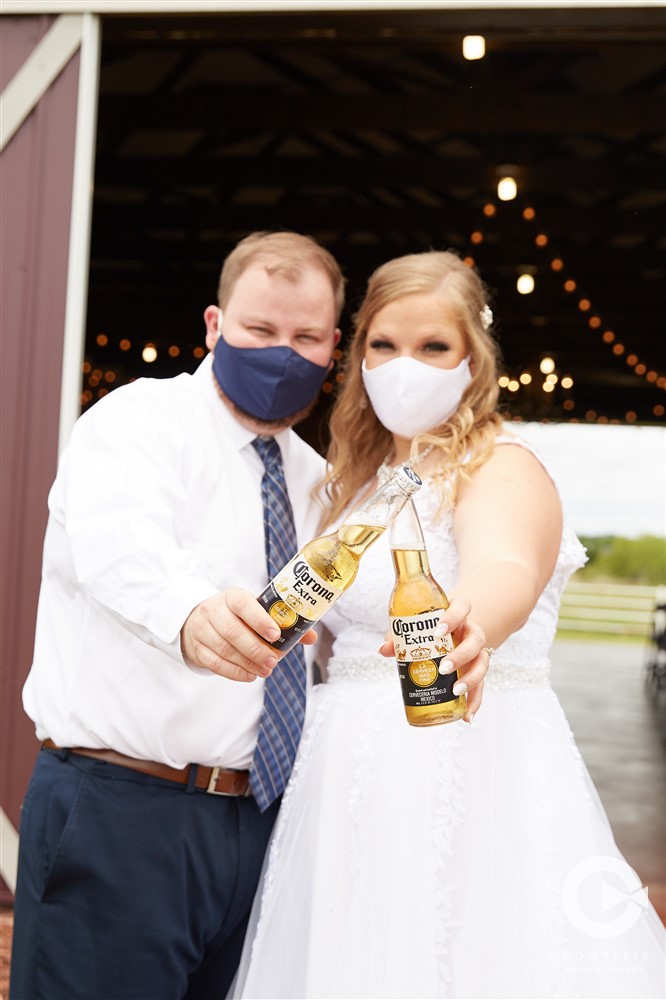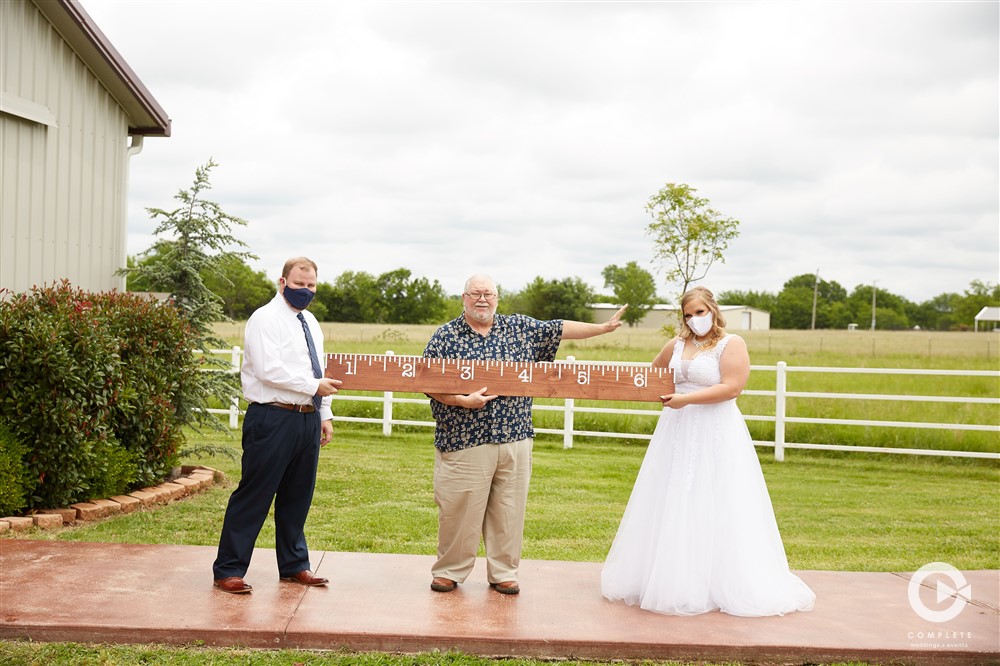 Celebrate COVID Weddings
Christy + Spencer
On May 16th, 2020 Christy and Spencer tied the knot on a beautiful day. Due to their guests being still uneasy about travel and state/local restrictions the couple was forced to alter their plans. But you can clearly see that despite that they both were still ready to be married and have some fun with it. Bellissima Ranch set a beautiful setting for the wedding day and coupled it with some great memories for their close friends and family.
Rachel + Brandon
One of our couples who had only days to change plans shuffled things quickly to an impromptu backyard wedding. Rachel and Brandon said "I Do" on March 21st, 2020 at the very beginning of the ensuing chaos. Brandon's family had a wonderful home for a setting in Broken Arrow, Oklahoma to get married. Unfortunately, due to travel restrictions and fear of the virus not everyone was able to make it see Rachel and Brannon become husband and wife but COMPLETE was able to live stream the wedding for everyone watch no matter where they were in the world.
Bryan + Sherry
Bryan and Sherry became newlyweds on April 25th, 2020. Bethany Faber with Bethany Faber Events helped set up a wonderful backyard wedding in Tulsa, Oklahoma. Less than 10 people watched this beautiful get married on a warm, sunny day. One of the best parts about this day? We were able to photograph Bryan and Sherry's adorable ring bearer!
Cecilia + Hunter
Our last couple Cecilia and Hunter got married on May 2nd, 2020 in her backyard in Owasso, Oklahoma. The couple had their immediate friends and family over just after some restrictions were lifted.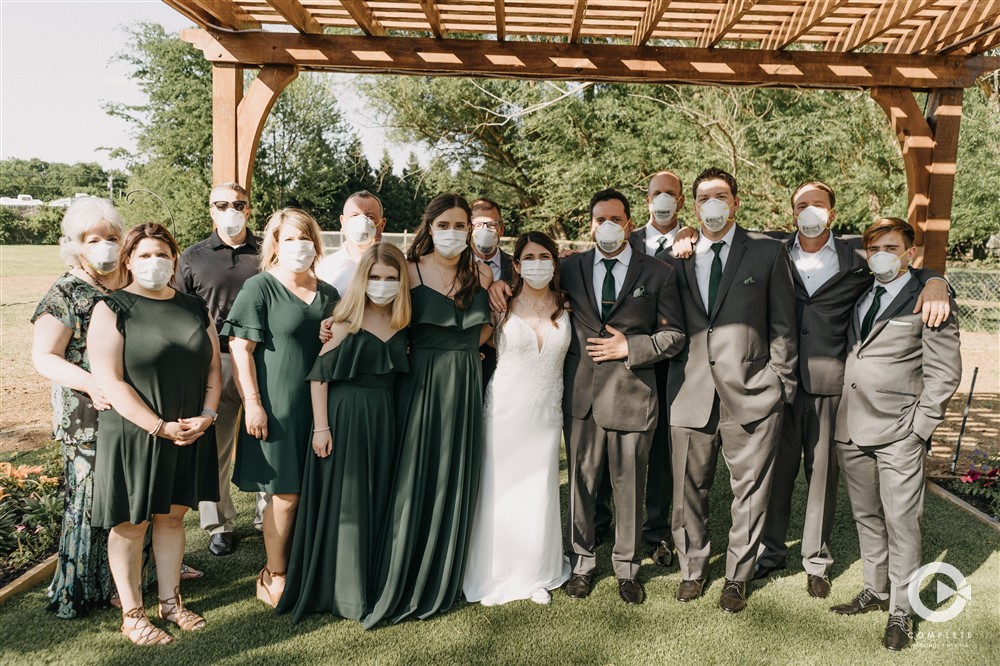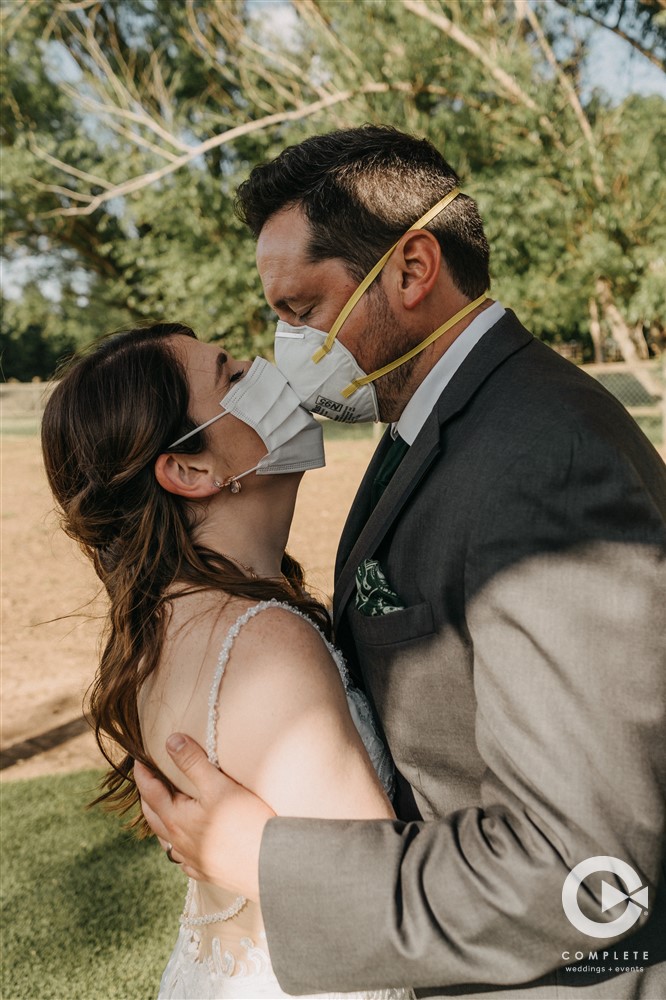 We love, love. Not even a pandemic could our couples from their ultimate goal. Even though settings may have changed, the guest list may have downsized, these brides still chose love! We are so grateful that we were able to capture this for them and tell their story for everyone's years to come. Let's continue to share and celebrate COVID weddings together!
Complete Weddings and Events in Tulsa, OK
If you're planning a wedding in Tulsa, then you've landed at the right place! Now that you've said YES! to spending your life together, you have some exciting decisions ahead. At Complete Weddings + Events planning in Tulsa, wedding events are what we do best. Complete Weddings + Events, Tulsa's leading provider of event and wedding photography, videography, lighting, DJ services & photo booth rental.