When it comes to planning your wedding, one piece of the planning process we feel you should take incredibly seriously is the DJ. The DJ will either make or break your wedding reception and even the ceremony if anything were to go wrong! The amount of influence the DJ will have when it comes to how the wedding will go to is extremely high. That's why we've helped by putting together a list of what we think you should be looking for in your Rochester, MN Wedding DJ!
What Makes a Great Wedding DJ in Rochester, MN?
A Great Emcee
Your wedding DJ needs to be more than just a DJ, they need to be a fantastic emcee as well. They're going to be making all the announcements, orchestrating most of the reception events, and putting energy into the guests during an open dance. If the DJ has a hard time on the microphone, the reception will be a very confusing lackluster event!
Wedding Experience
You may know 2 or 3 people that DJ on the side at bars, clubs, or restaurants and you may even have a cousin or two that's offered to do it for the wedding! However, a Rochester, MN DJ doesn't quite mean the same thing as a Rochester, MN wedding DJ. Although many wedding DJs still need to have the skills to mix music in order for the music to sound good, wedding DJs and club DJs are very different. Your DJ will need to understand how to manage the wedding crowd and be familiar with how the order of events might typically go for a wedding.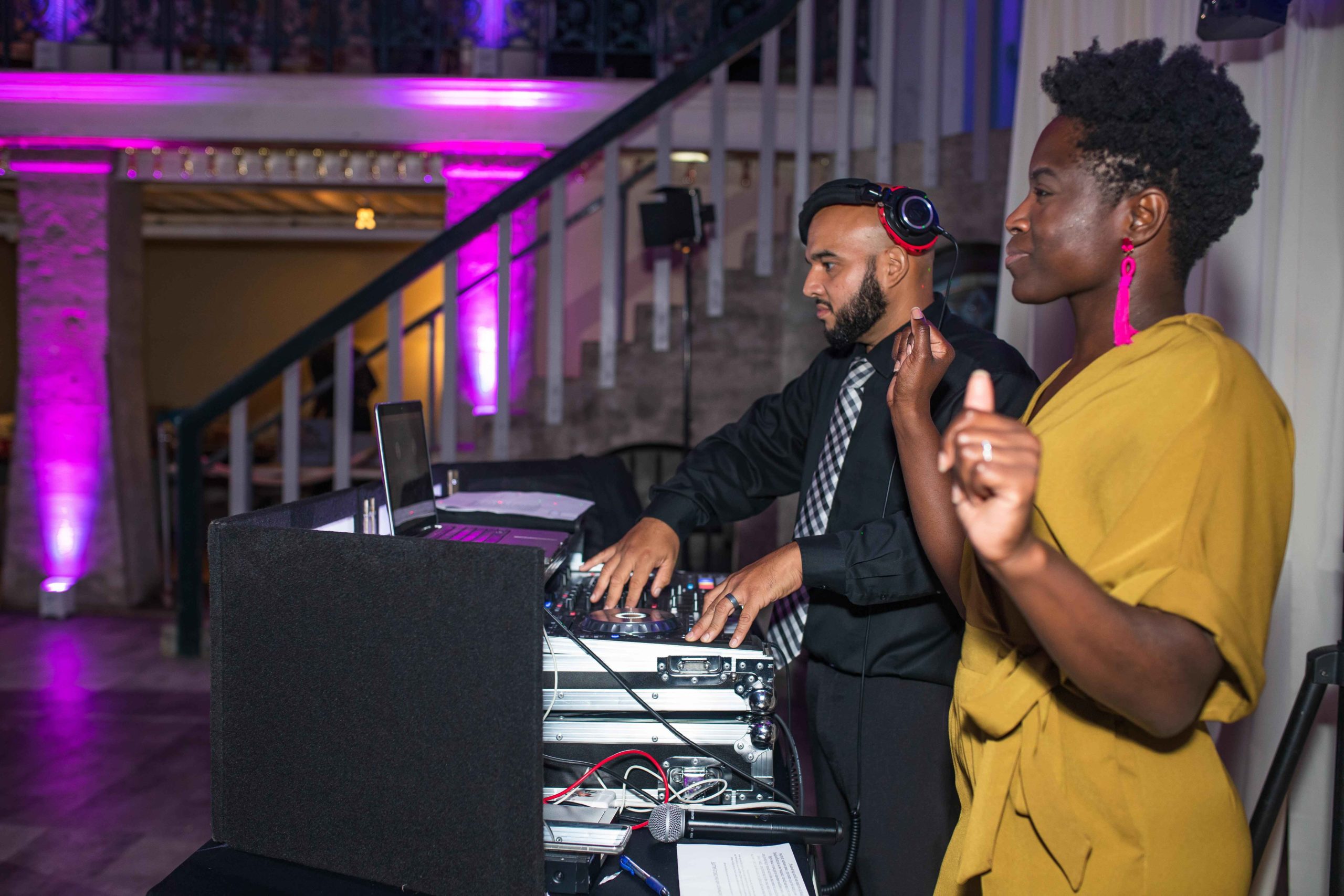 A Very Wide Music Knowledge and Library
Weddings don't tend to stay one genre of music the entire time everyone's dancing. Chances are, people will be sick of one type of music within 10 minutes of switching to a completely different music genre. That's completely normal for weddings as the DJ will have to appeal to a wide range of tastes from your older relatives' favorite songs from the 60s and 70s to your friends' favorite songs to dance to. The DJ will need to be very experienced in playing all types of music!
Our wedding dance floor playlist is a great place to start to find your own favorites to give to your DJ!
Ability to Command a Room
A Rochester, MN wedding DJ will need to have the ability to command a room of people extremely well. With all the relatives and friends you'll likely have at your wedding it's definitely a necessity that the DJ can gather everyone and make sure they can pay attention to what's important. The last thing you want is for your entire guest count to be looking at their phones and making noise while you're trying to enjoy your first dance with your new spouse!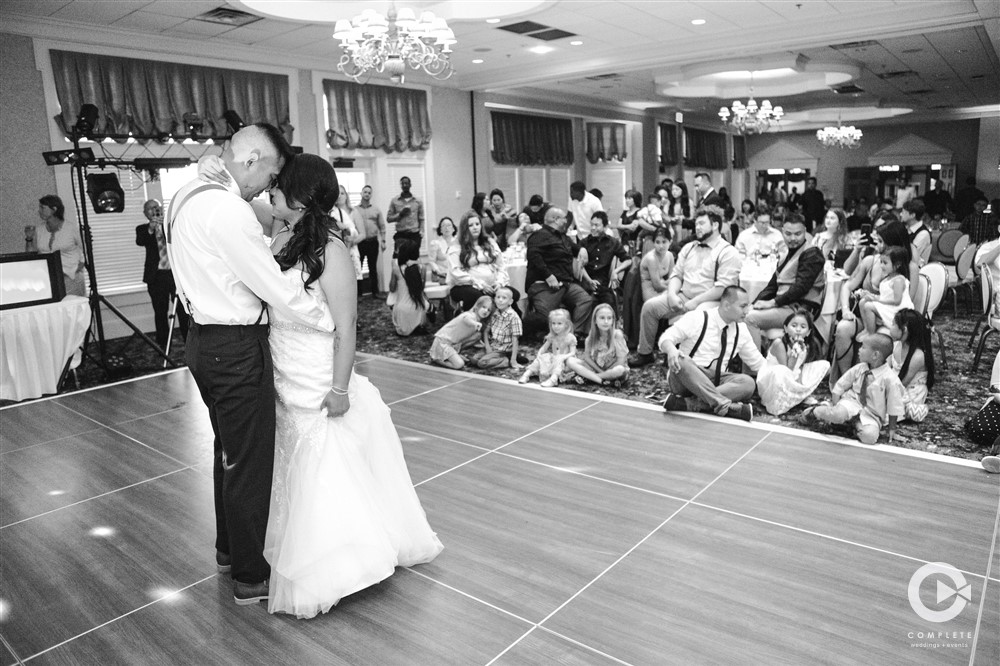 A Focus on What's Important
Let's be real, finding a DJ who's attentiveness is going to be on others instead of themselves and what they're able to do. Your DJ's full focus should be on you and your guests as a Rochester, MN wedding DJ. Your DJs entire job should be to make sure that you and your guests have an amazing time! We'll be sure that from the moment we arrive at the wedding venue that we can do anything and everything to ensure you and your guests have an amazing time at your wedding!
Complete Weddings + Events Rochester, MN
We are more than happy to be sure you get the perfect DJ for your big day! Our Wedding DJs will go above and beyond to be sure you have the time of your life and that you won't have to worry about a thing! Learn more about our DJ, photography, videography, photo booth, and uplighting services on our site or contact us for more information!