Maybe it's completely wrong for you to have anything but a wedding cake for dessert!? It's a long-standing tradition along with the cutting of the cake, but as couples continue to customize their weddings, foregoing certain traditions is quite common. If you're looking to do something different and memorable (and cake just isn't your thing), we've compiled desserts options to try at your own wedding, birthday, or event. Plus, check out these photos to see how Complete Weddings + Events couples have decorated their dessert tables with these goodies!
These sweets could even be in addition to your cake if you're wanting to provide another option for your guests! The only reasonable thing left to do next is continuing on your research, and taste test some of these yummy treats!
Non-Cake Options for Wedding Desserts
Cheesecake
Cheesecake is so unique, and this creamy dessert has some die-hard fans! With cheesecake being the best chilled, it isn't the easiest to execute seamlessly at a wedding on your own, since the cheesecake shouldn't be left out for more than two hours at room temperature. We definitely suggest heading to a caterer if you're looking to have a cheesecake at your wedding reception! Don't forget to consider There are alternative options to the traditional cheesecake slice as well. Ask your caterer about serving dessert shooter style which might be easier to eat at an event.
Brownies
Unlike cheesecake, brownies have a better hold time, so they make perfect great handheld desserts for the big day. If you'd like more of a formal dessert experience, brownies could also be served bite-sized with mini forks or toothpicks.
Dessert Bars
There is a variety of other options for bars to serve at your event, from lemon bars to cookie bars! These baked desserts are firmer than your traditional cake and are delicious finger food that can be customized in dozens of ways.
Cookies
Is their a baker in the family? Cookies are easy desserts that the family can help provide! This wedding below displayed "The Story of the Cookie Table" on their dessert table which discusses a tradition where families would present cookies at the wedding to be displayed (and soon enjoyed!) at the cookie table. In the end, the table is a beautiful medley of baked goods. There is guaranteed to be a few things every guest will enjoy!
French Macarons
Macarons are such a fun and elegant way to sidestep the traditional cake on your wedding day! Let's be honest, no matter who your guests are, they're going to love seeing french macarons as an option to their dessert at your wedding. Plus, macarons allow you to get creative with how you present your wedding dessert! With macarons, you can match your wedding colors, add some flare to your dessert table, or even put them in little gift boxes for each guest! Macarons give you the ability to get both creative with your wedding dessert as well as satisfy everyone's sweet tooth on your big day.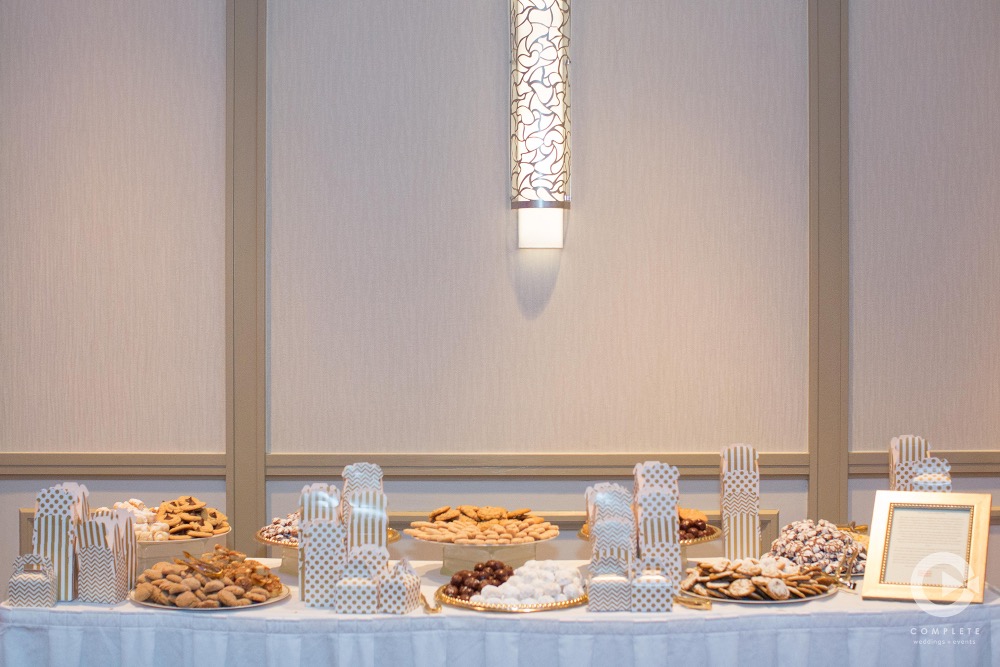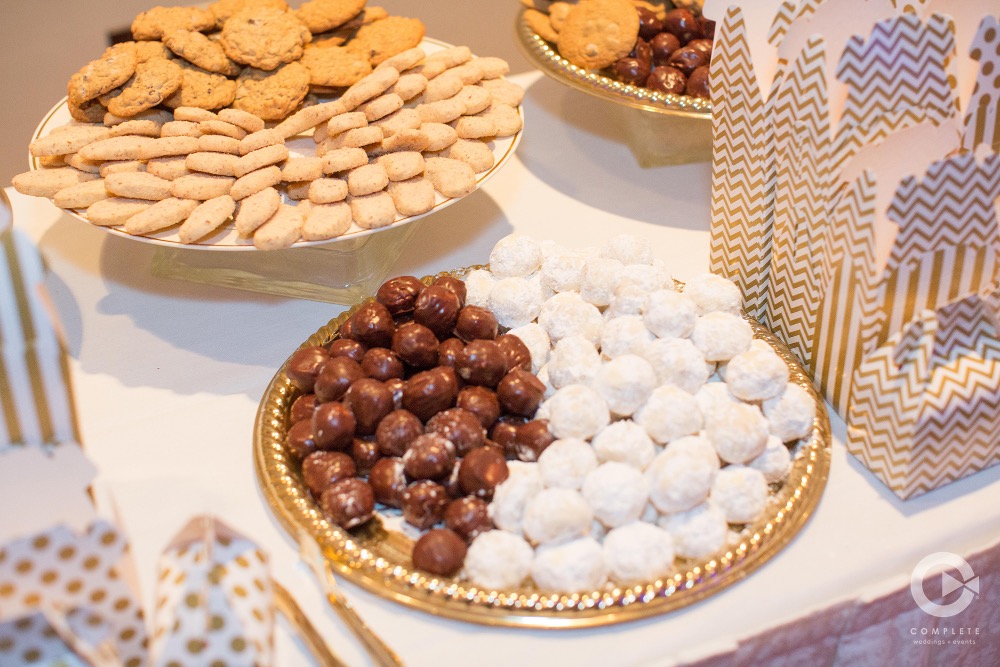 Cupcakes
Cupcakes are a great way to have a variety of flavors of cake in cute portions. They have been used at the table's centerpieces decor or grand cupcake displays give a dessert table that wow factor!
Candy
Separate from the dessert table, and candy display, potentially in the hallway, is a familiar addition to a wedding reception. If candy is your thing, go big with providing your favorites as a sweet treat after dinner. Candy is also a great snack throughout the rest of the evening the guests will keep going back for!
Donuts
Donuts have increasingly become a popular option for wedding desserts for multiple reasons. They are affordable, they come in endless amounts of flavors, and they can sit all night without going bad! The creative displays of donuts always blow us away, and when you can save tons of money going the donut dessert route, you might as well go all out in displaying them!
Complete Weddings + Events in Rochester, MN
If you're planning a wedding in Rochester, MN, then you've landed at the right place! Now that you've said YES! to spending your life together, you have some exciting decisions ahead. At Complete Weddings + Events planning, wedding events are what we do best.  Complete Weddings + Events, Rochester's leading provider of event and wedding photography, videography, lighting, DJ services & photo booth rental.