Have you ever thought about how closely your Rochester MN DJ and photographer work together at your wedding? They work closer than you might think! Having a DJ and photographer that know how to work in harmony to make your wedding day flow perfectly can make the biggest difference. Read on to see why choosing a Complete Weddings + Events DJ and Photographer can make or break your big day!
Complete Rochester MN DJ & Photography
Communication is Key
Throughout the course of the evening, your Rochester MN DJ and photographer will be consistently communicating about what is going to happen next. Your photographer is sure to capture every important reception moment! The DJ will make sure the photographer is ready for the cake cutting, first dances, toasts, etc. before announcing them. The photographer will also be making sure to chat with the DJ about exactly when and where to be. This dynamic duo has your back!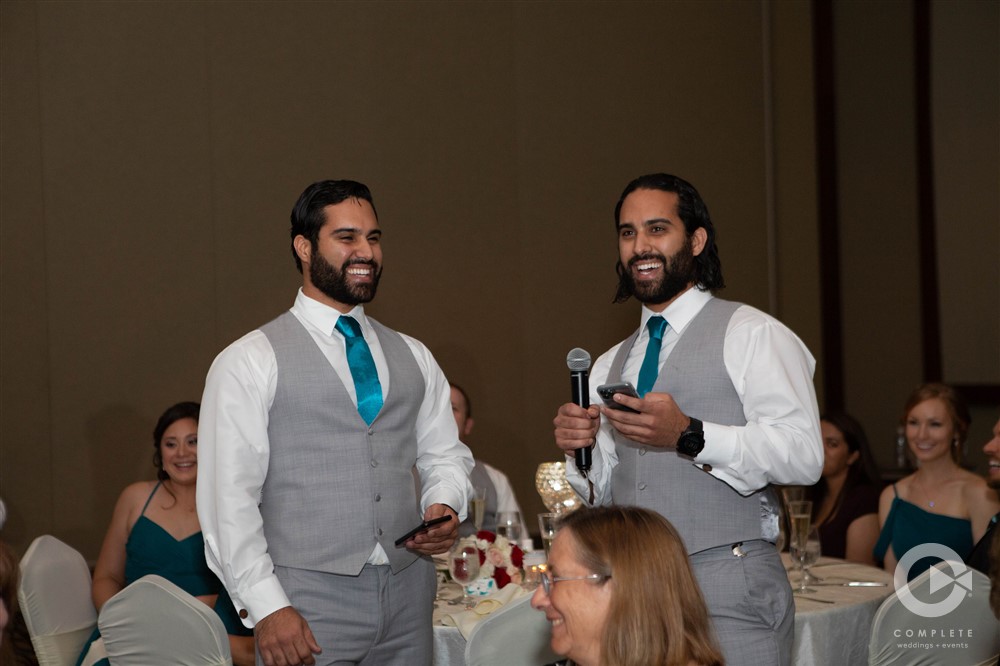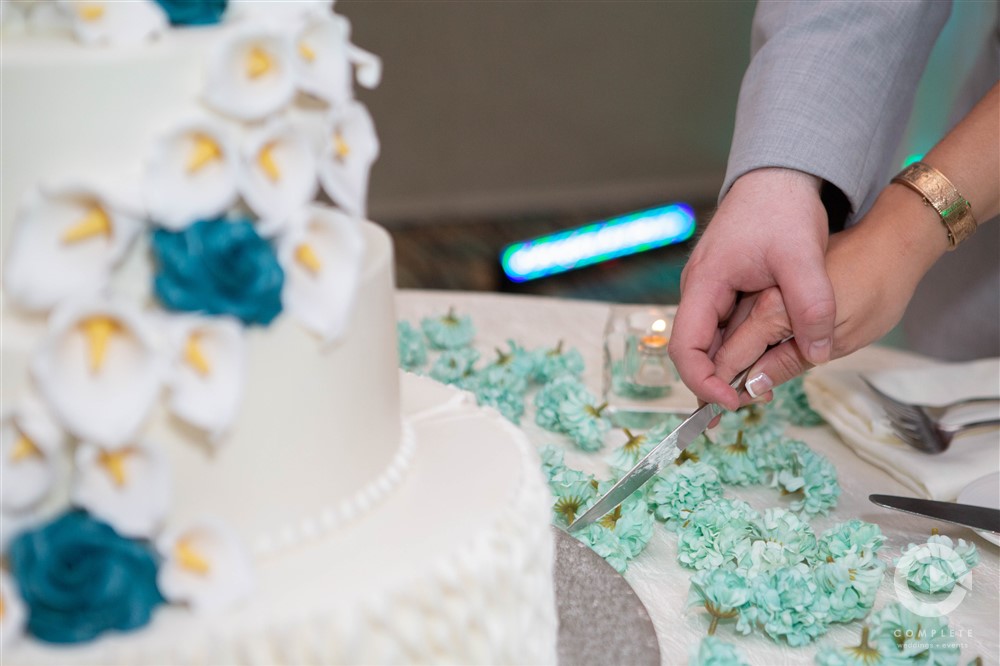 FAB Photos 
When you book a Complete DJ + photographer, you ensure some fun photos! One example is our "group photo". The DJ gets everyone on the dance floor for a huge groups pic of EVERYONE at your wedding for your photographer to capture. He plays a fun song to break the ice, and your open dance begins with everyone on the dance floor! Our DJs and photographers have a ton of other fun ideas to break the ice while simultaneously getting the perfect pictures.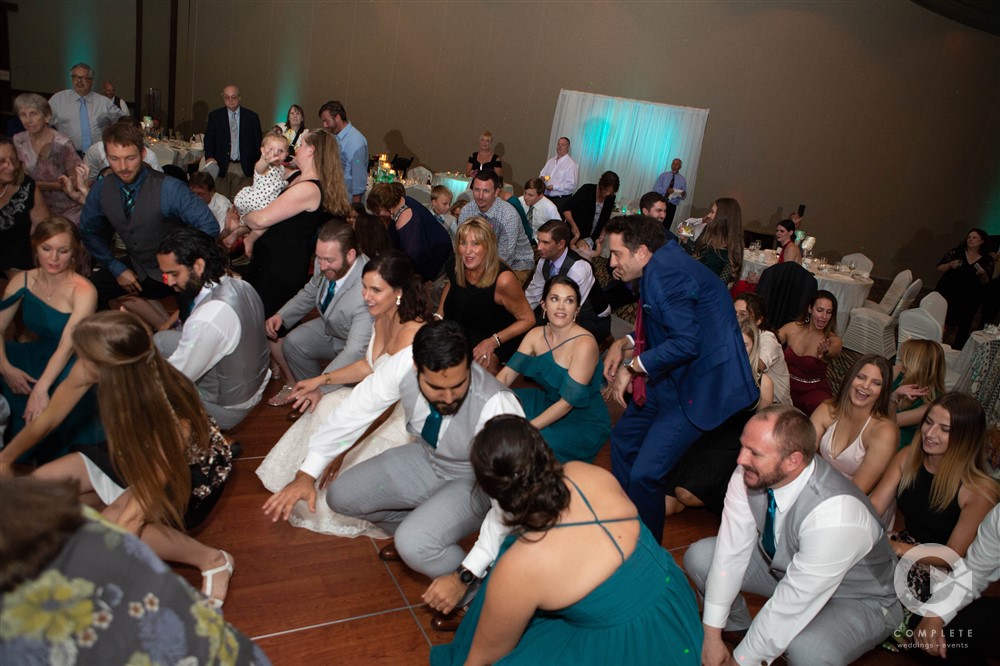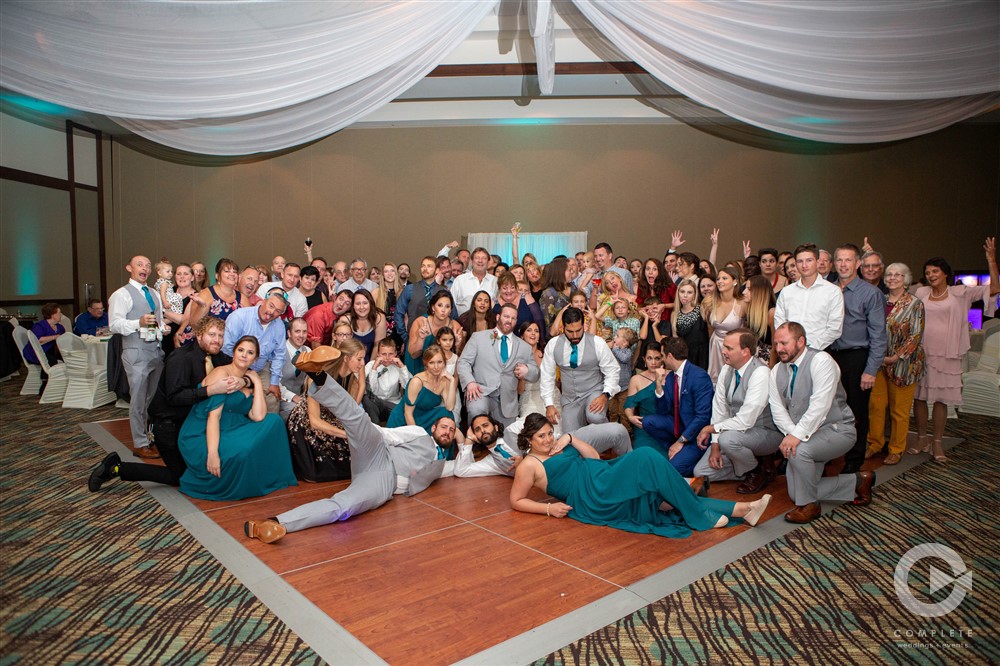 They Work Together ALL the Time
Our Rochester MN wedding DJs and photographers are ALWAYS working weddings together as well as seeing each other at meetings and other events with Complete. This means you'll get a team of people that know each other well and are able to work extremely well together! When looking for wedding vendors it's always necessary to consider how well they work with each other vendor since they're both responsible for making your big day as great as you imagined it. With Complete, you know you're getting a great team so you can sit back and relax, we've got this! 🙂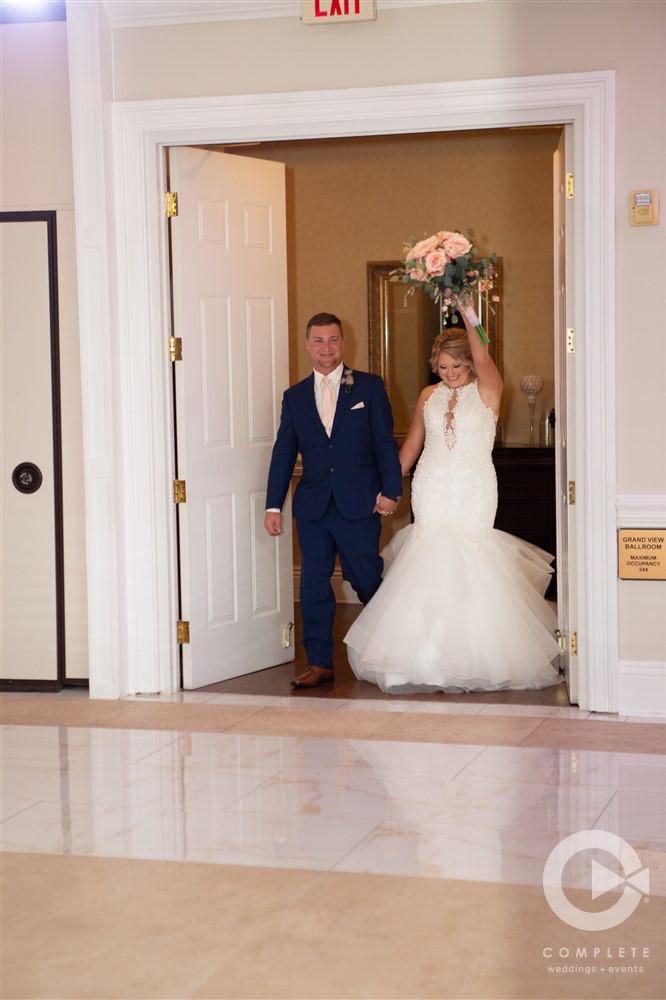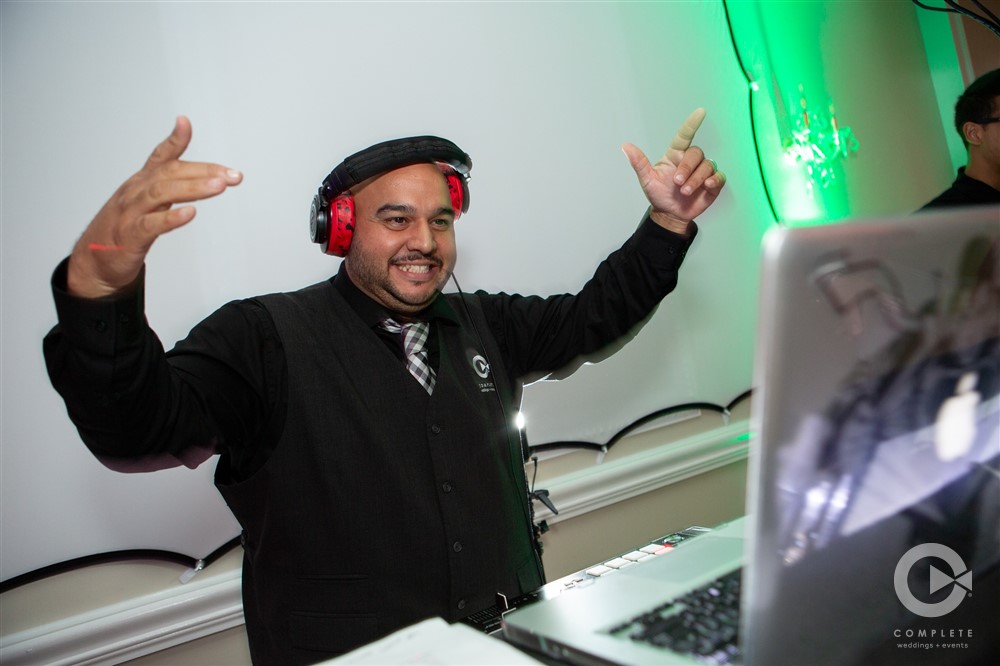 ONE Contact
While you will meet with your Rochester MN DJ and photographer before the wedding, you can chat with us about the details. No need to have two phone numbers, two meetings, two separate conversations going. . . we've got you covered! Give us a call, text, or email and we can get all the info to your team.
Complete Weddings + Events in Rochester, MN
If you're planning a wedding in Rochester, MN, then you've landed at the right place! Now that you've said YES! to spending your life together, you have some exciting decisions ahead. At Complete Weddings + Events planning, wedding events are what we do best.
Complete Weddings + Events, Rochester's leading provider of event and wedding photography, videography, lighting, DJ services & photo booth rental.