Congratulations!
If you're reading this, you've probably been asked to be a part of your friend's big day! Being a bridesmaid can be a lot of fun, but what does being a bridesmaid all entail? We're here to help you answer that! The job of the bridesmaid is to make the bride's life easier, so she can enjoy her own wedding.  The first things first are to buy your dress! The bridesmaid's job is also to help the bride pick the certain styles of a bridesmaid's dress she would want to stand at the altar with her.
The majority of the time, a bridesmaid is expected to cover her dress cost. Next, the pre-wedding events- traditionally, the maid of honor is expected to plan the bachelorette party and bridal shower. The bridesmaid's expenses also include pitching in for the bridal shower, and bachelorette party as well as helping plan. However, every wedding party is different. The bridesmaid is at least expected to show up to both events, and of course- the wedding! 
Bridesmaid Duties You Need To Know in Rochester, MN
Helping the bride plan
In addition to perhaps helping pitch in for the bachelorette party and bridal shower, you're going to want to help with some other fun planning details! For example, if your lucky enough you might get invited to the wedding dress shopping, help put together decorations, and have other planning details bounced off of you for a second (or third) opinion. Our one piece of advice is to enjoy being a part of the planning. This is a great opportunity to spend time with some of your closest friends as one of you get ready to take a huge life step!
Supporting the bride
One major duty of the bridesmaid is to help relieve stress and emotionally support a bride. You were chosen for this role for a reason- the bride trusts you to stand next to her as she makes her biggest life decision. Second of all, planning a wedding is hard work! Be there for the bride, ask if she needs help with any small tasks like addressing invitations, help with centerpieces, or any other DIY wedding tasks. Being a bridesmaid is an honor and a duty! Most importantly of all, make it FUN. Weddings are meant to be a huge celebration after all!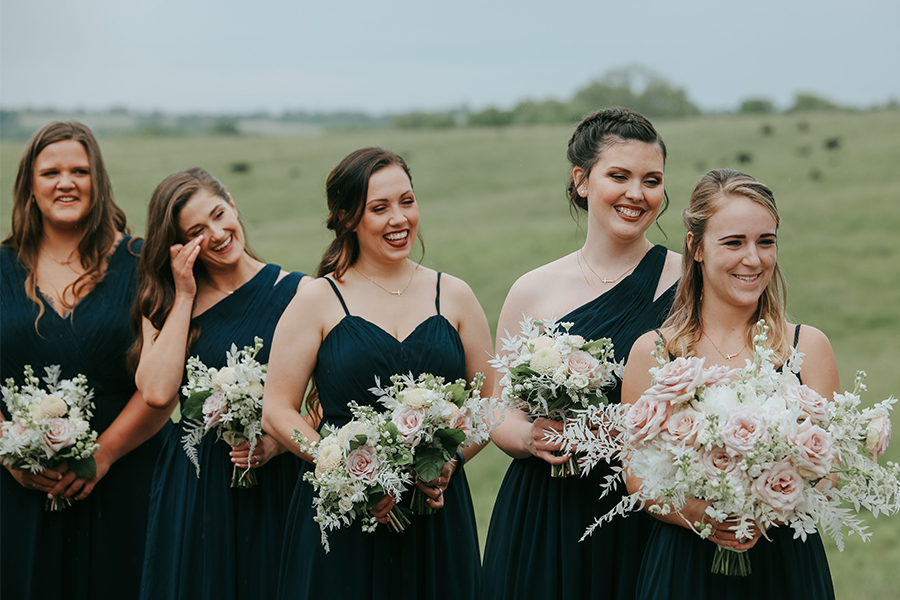 Need to get the party started at your wedding?
Come visit us at Complete Weddings + Events! We'll get your bridesmaids dancing! Whether you are helping plan a wedding or planning your own, Complete Weddings + Events is here to make it a day the best of your life! We'll help make the wedding planning process as easy and fun as can be! Contact us today to learn more about what we offer!
Complete Weddings + Events, Rochester's leading provider of event and wedding photography, videography, lighting, DJ services & photo booth rental.