The moment you walk down the aisle to meet your better half in front of your favorite people should be a moment to remember! The details of the day can mean something to you and your fiancé and help create a ceremony that truly represents each other. Using the scenery, sounds, and maybe some surprises during your ceremony help make a statement that this wedding ceremony was made for you and your new bride or groom. Find ways to personalize your wedding ceremony making it one-of-a-kind and memorable for a lifetime.
Personalize Your Wedding Ceremony Processional & Recessional
Is there anything more fun than a wedding party dancing as they make their way down the aisle or a happy couple celebrating as they leave the ceremony? The aisle entrance and exits are fantastic events during your ceremony with lots of room for personalization.
Music can play a key role in your wedding ceremony before you even walk down the aisle. Work with your wedding DJ to create a playlist specifically for your ceremony. When it's time to walk down the aisle, you can choose to have a special song play that means something to both of you, in case the classic "Here Comes The Bride" (Wagner's Bridal Chorus) doesn't do it for you.
If you're feeling a bit bolder, choreograph a dance for your wedding party to literally party down the aisle as they enter. There are endless ways to make this unique!
Wedding Ceremony Arch
Centered at the end of the aisle, the arch is a focal point of wedding ceremony decor and sits right behind the couple. If you're going to decorate anything at the ceremony, the arch is a great place to start.
If you're starting from scratch, and perhaps a DIY-er, you can customize every bit of your wedding arch – shape, colors, accents. Or, if your ceremony space has a permanent structure at the altar, you can add flowers, greenery, signage, or lighting to personalize it to your day's style. Find simple or detailed wedding arch ideas to bring beauty into your ceremony.
Wedding Ceremony Location
You and your fiance should work together to find a location that you agree on or that represents something in your relationship. The wedding location can be a very personal choice for any couple. It can be a church closest to your new home, one that one of you grew up in, or a chapel you've always envisioned getting married at.
Most wedding ceremonies now actually occur outdoors, in backyards, parks, or outside of your wedding reception venue. Your reception location may help guide this choice. However, be sure to talk through what makes sense for you and your fiance. Talk about how you want to look back and remember the ceremony.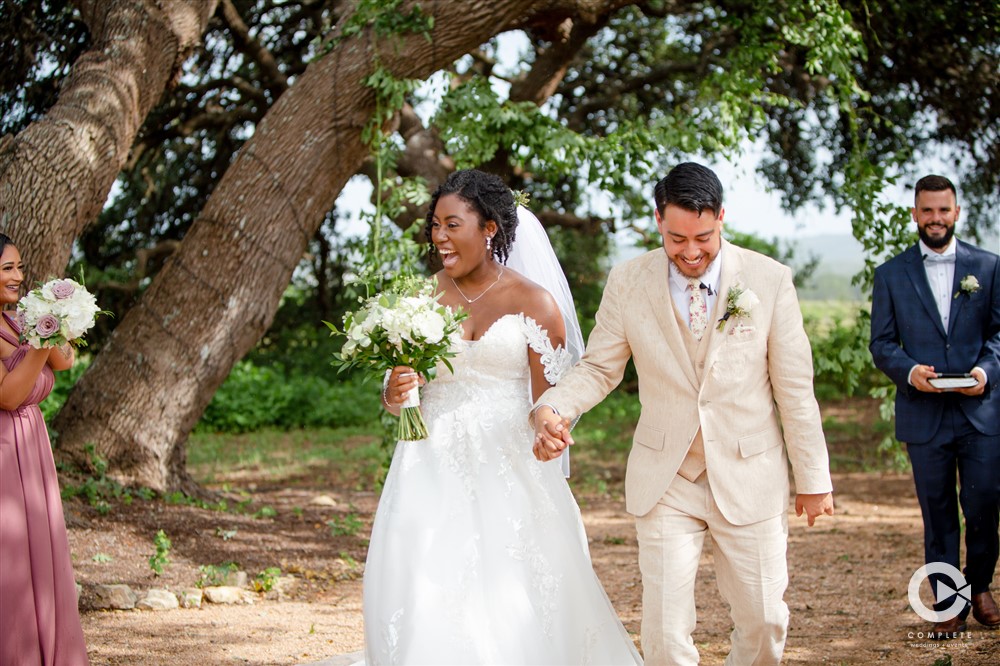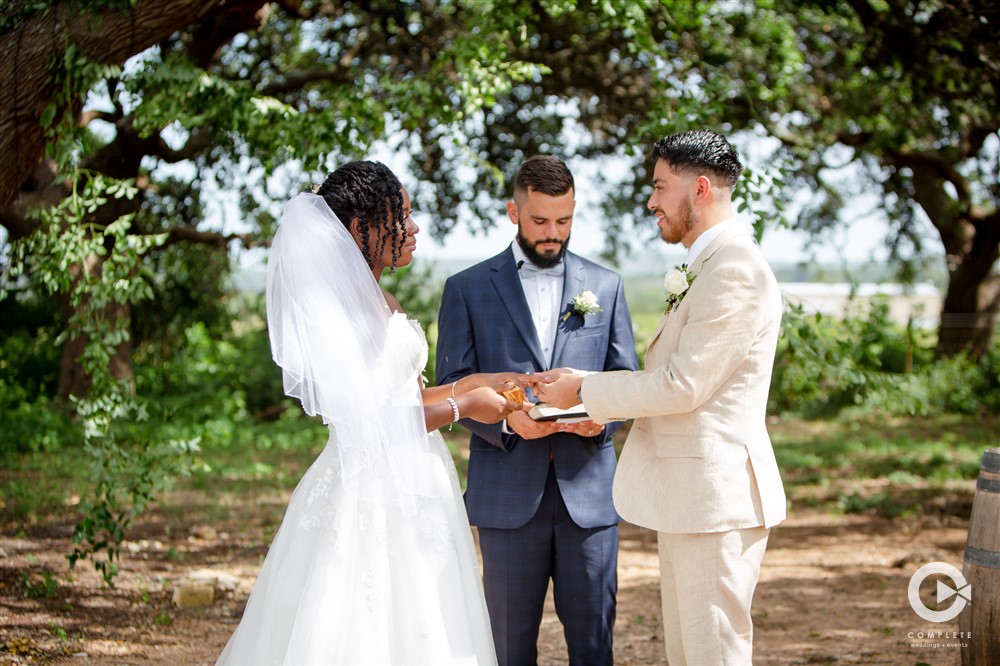 Officiant
Your officiant plays a major part in your ceremony. When picking your officiant, make sure you choose someone that means something to both you and your fiance. They should be someone that is rooting for both of you and your relationship. Choosing a pastor, a friend to both of you, or even a family member will be a perfect way to make the ceremony feel more personal!
Cultural Wedding Traditions
Including a wedding tradition to honor your culture is a unique way to personalize your wedding ceremony. You and your guests will enjoy being a part of a special tradition that makes the day even more memorable. Some traditions from around the world include:
Brides from India getting mehndi (paint made from henna)
German log cutting ceremony
Receiving a yugal (cord) from the Filipino heritage.
See if you can find something perfect to add to your ceremony!
Complete Weddings + Events Rapid City, South Dakota
If you're looking for more creative ways to personalize your big day or want it all captured, contact Complete Weddings + Events. We offer multiple services you can mix and match to build a wedding package filled with all your needs to make your day a success!