When you're planning your wedding in Orlando, it always feels great to get things checked off your list. You don't want any planning items to hover over your head as you try to enjoy your engagement. However, it's good to know what you can wait on and what needs to be done ASAP so that you can plan accordingly. Are you newly engaged? In this blog, we'll go over what needs to be done now so you can start checking things off your list!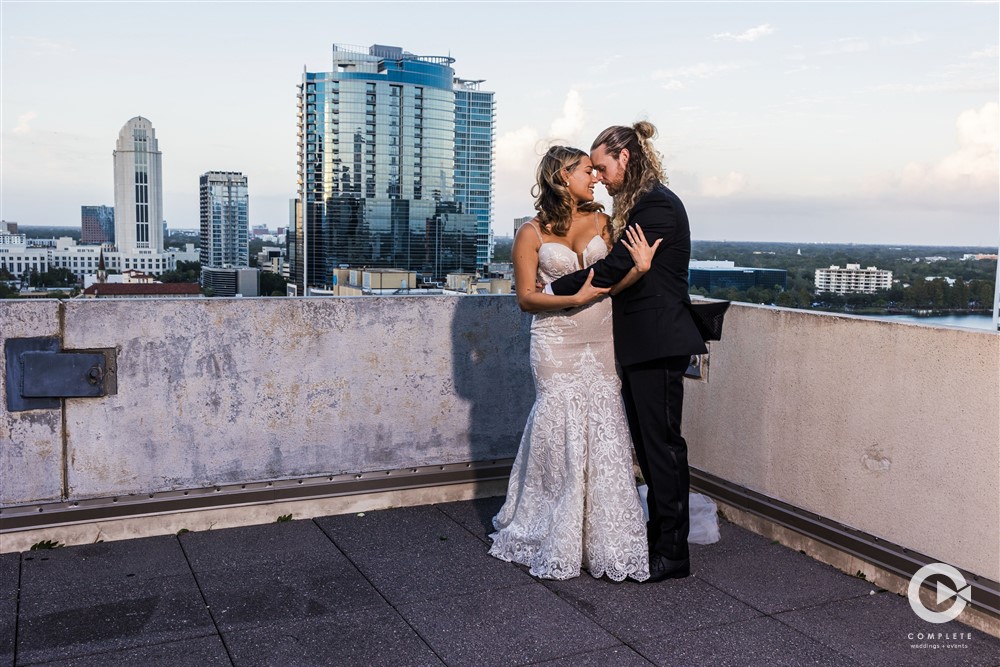 How to Start the Wedding Planning Process
The beginning stages of your planning experience can feel so overwhelming. You're often times being pulled in what feels like fifty different directions, juggling opinions and ideas that you've received (not always voluntarily) from others. Not to mention, there are two people ultimately making the decision on everything which can make those decisions drag on even longer.
However, when you have a clear path on what you're supposed to do in order to achieve what you need to achieve, you should be able to make the entire process that much more enjoyable.
Here are the first steps in the planning process:
Narrow Down Your Date
The first step is to simply narrow down a wedding date. Now, we don't mean that you need to find a date immediately since you won't know what date each venue will be available for. However, we think it's a good idea to, at the very least, have some dates in mind.
For example, do you want to get married on a Saturday or will Fridays and Sundays work? Do you prefer Fall weddings or would you like to get married in the Spring time? These things are good to be agreed upon before walking into your first venue.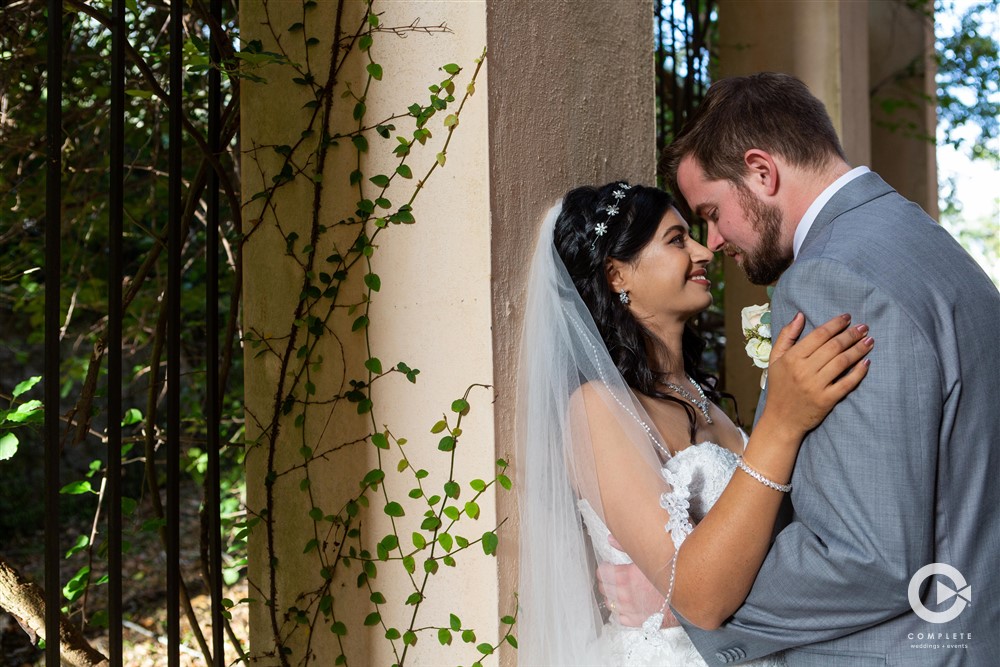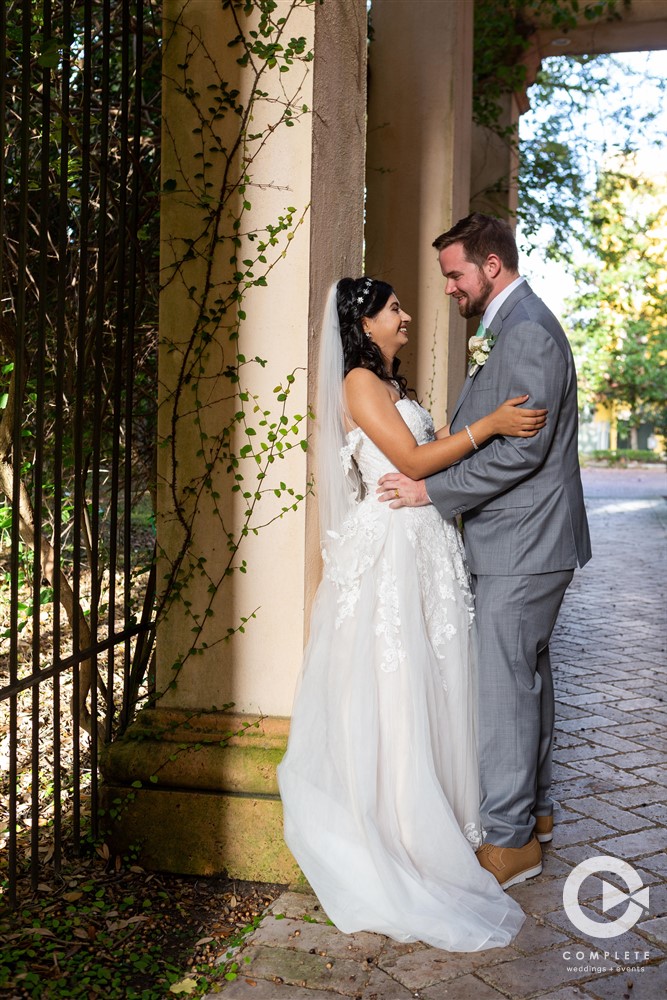 Find Your Venue
After having a fairly good idea of what dates you're open to for the wedding, it's time to go find a wedding venue! The best steps to take when finding a venue start with narrowing your search down online or over the phone.
Venue tours can be lengthy in time and you likely won't want to spend four or five weekends to find the perfect spot. Therefore, it's best to start by refining your search before setting up tours and then go tour three or four venues during the same weekend before making a decision on one.
Finding a venue can sometimes be the most frustrating part of the entire planning process so if it takes a bit longer than the other steps don't get too discouraged as it does get easier!
Figure Out Planning/Coordinating
After finding your venue, you'll want to figure out how you'll plan and coordinate the rest of the way! Sometimes it makes the most sense to plan the wedding yourself. Sometimes your venue will offer suggested vendors to help you plan. Some couples decide to go at it alone.
Regardless of what you decide on, you should always consider hiring a day of coordinator to at least help relieve all of the stress on the big day.
Figure Out Catering
The next step in the process is to find the right catering company to service your wedding! This step can be sort of fun as you'll get to try out food and taste test what will be served on your wedding day. This is also one of the most expensive pieces of wedding planning so finding someone in your budget is imperative to making sure the rest of the planning goes smoothly.
Find a Wedding DJ, Photographer, and Videographer
After catering, the DJ, photographer, and videographer should be next. These are the last necessities that will need to be taken care of early on but should be taken extremely seriously!
The DJ is what allows the reception to run smoothly and to simply be fun. The photographer and videographer both provide a service that will be important to you for the rest of your life as those photos will be something you look at forever!
These final pieces of the puzzle are extremely important when it comes to planning the perfect wedding!
The Fun but Large Items
Now that all the necessities are taken care of it's time to take care of some of the fun stuff that isn't a need but is more of a want. These are items like a photo booth rental, dessert, and add-ons to services you've already booked. These items should be taken care of early as they still do get booked early on but aren't things that you'll absolutely NEED for your wedding to go well.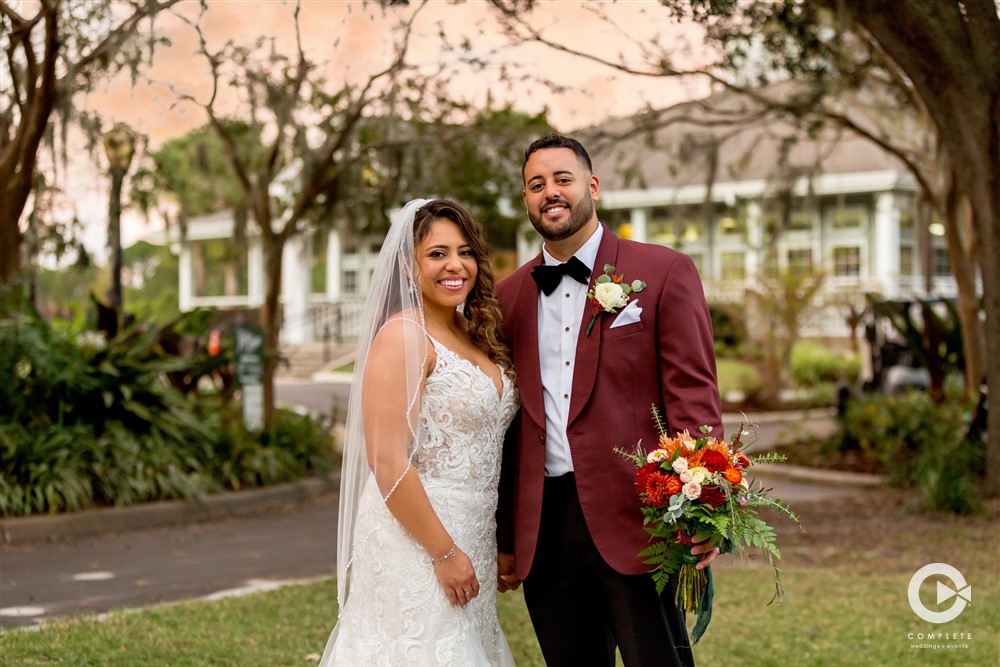 Relax, Enjoy the Process!
Once you've put a bow on all of these planning items you should be able to relax for a while and simply enjoy the planning! Some items are certainly more difficult to coordinate than others and these top items are some of the most difficult and stress-filled items to figure out. However, by taking care of them early you'll afford yourself a fairly stress-free planning process!
Complete Weddings + Events Orlando, Florida
Our team here at Complete in Orlando works hard to make sure your wedding day goes off as well as it possibly can! We provide DJ, photography, videography, coordination, and a photo booth for smooth wedding planning in Orlando. Reach out to us today to start piecing together the perfect wedding for you!