Wedding accessories are small details that can easily be forgotten. Without them, your wedding look can fall flat, or look incomplete and lackluster. However, with the addition of the right veil, rings, or earrings, your outfit can take on its full life. Here are some wedding day accessories you may not want to skip out on.
The Ring
The bride is the lady of the hour. It only makes sense that she has an accessory that deciphers her from everyone else. Okay, this one is a no-brainer. However, it's important to note because it's the most important wedding day accessory of them all! Without the wedding band, the ceremony will be missing a vital piece. Make sure you purchase your wedding ring at least two to three months out from the big day!
Veil
The veil is a moment all on its own! Veils come in different shapes, lengths, and even textures. You can have a regal moment and have a cathedral-length veil that stretches for miles. Or, you can opt for a subtle and vintage moment with a birdcage veil that just falls past your cheek. Next, you'll have to decide how you're going to wear your veil. Will you want to leave some mystery and have it cover your face as you walk down the aisle? Or, will you want a modern look and have it sitting low in your updo? The choices are all yours!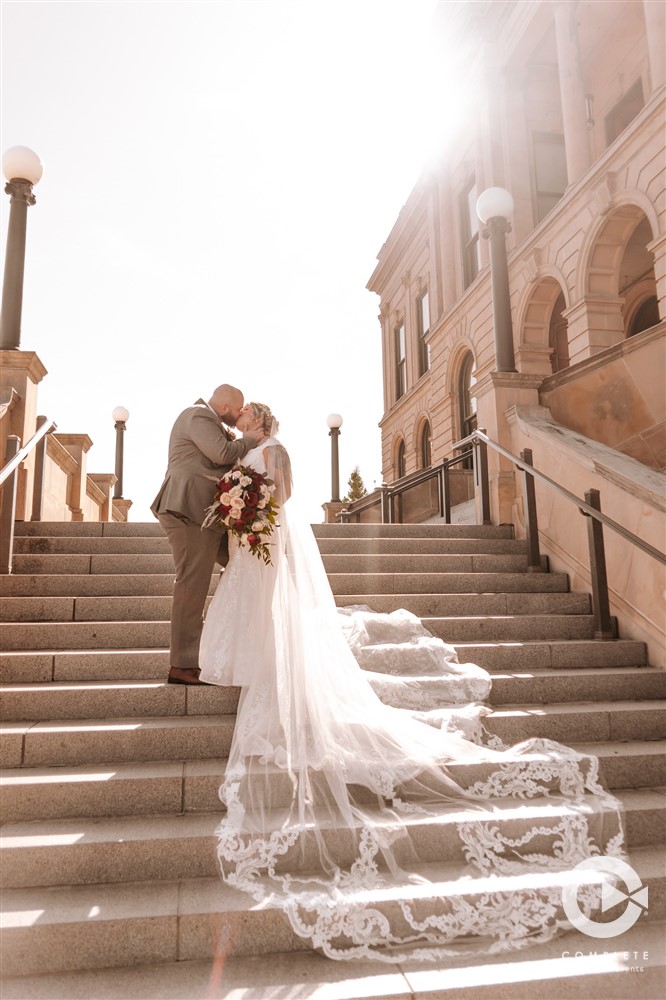 Garter Belt
The idea of garter tosses is becoming less of a tradition. However, that doesn't mean you can't still wear one. It can be an addition to your look if you're wearing a high slit in your dress. Or, if you'd like to be more subtle, you can have it under your dress and leave it as a surprise for later after the wedding. All up to you!
Belt
A belt for your dress can be the difference between a simple dress, and a dazzling dress. Placing it on your waistline can give your dress a flattering shape and focal point.
Other Wedding Day Accessories
Earrings
Necklace
Crown or Tiara
Headband + Hair Accessories
Bracelet
Complete Weddings + Events Omaha, Nebraska
Whatever you decide to top of your wedding day look, make sure it fits your style and vision for that moment you walk down the aisle. If you need more expert advice on wedding day tasks, reach out to Complete Weddings + Events Omaha. We offer day-of-coordination, DJ, photo, video, photo booth, and lighting!