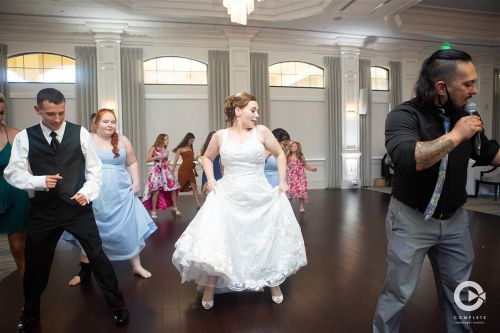 Your wedding day is one of the most important and memorable days of your life. It's a day filled with love, laughter, and celebration. To ensure that every moment is perfect and that the atmosphere is just right, choosing the right vendors is crucial. While every vendor plays a vital role in creating your dream wedding, there is one vendor that stands out as the most important: your DJ.
---
Your DJ is the Life of the Party
Imagine this: It's the reception, and the dance floor is packed with your loved ones, grooving to the beats of their favorite songs. The energy in the room is electric, and everyone is having the time of their lives. This is the magic that a Complete Weddings + Events Melbourne DJ can create.
Your Complete Weddings + Events Melbourne wedding DJ is not just someone who plays music. They are the master of ceremonies, the heartbeat of your reception. They set the tone, keep the flow going, and ensure that the party never stops. Therefore, they know just the right songs to play to get guests of all ages on their feet and dancing.
A skilled Melbourne DJ has the ability to read the room, adapt to the crowd, and create an unforgettable experience for you and your guests. They understand the importance of pacing and seamlessly transitioning from one song to another, keeping the energy high and the dance floor alive. They have a vast repertoire of music, ranging from the classics to the latest hits, ensuring that there's something for everyone.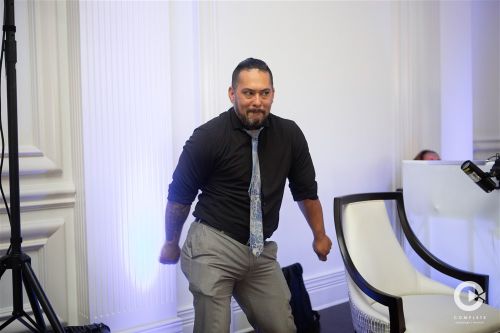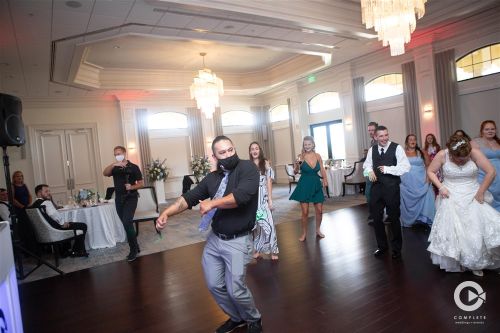 Your Complete DJ – A Party Guru
But it's not just about the music. The best DJs in Melbourne, FL are also a master of sound and lighting. They have state-of-the-art equipment and know how to create the perfect ambiance with the right combination of lighting effects, creating a visually stunning atmosphere that complements your wedding theme.
At Complete Weddings + Events Melbourne, our team of expert DJs goes above and beyond to make your wedding day extraordinary. We take the time to understand your musical preferences, your vision, and your unique style. In addition, we work closely with you to curate a personalized playlist that reflects your taste and creates the perfect soundtrack for your special day.
But don't just take our word for it. Here's what some of our past clients have said about their Melbourne DJ experience:
"From the moment we met our DJ, we knew we were in good hands. They listened to our vision and brought it to life. The dance floor was never empty, and our guests still talk about how amazing the music was." – Sarah and David

"Our [Complete Weddings Melbourne] DJ was an absolute rockstar! They kept us on schedule and made sure everything ran smoothly. The music they played had everyone on their feet and created an atmosphere of pure joy and celebration." – Emily and Tom
Get The Best DJ For Your Celebration
Your Complete Weddings + Events Melbourne DJ is more than just a vendor; they are your wedding day partner. They have the power to elevate your celebration to new heights, creating memories that will last a lifetime. So, when it comes to hiring vendors for your wedding in Melbourne, FL, remember that your DJ is the most important one. With their expertise, passion, and ability to create magic, they will ensure that your reception is a night to remember.
Complete Weddings + Events – Wedding DJs in Melbourne, FL
Contact Complete Weddings + Events Melbourne today to discuss your wedding vision and learn more about how our talented DJs can make your dream wedding a reality. Let's create an unforgettable experience together.
Follow us on Instagram @Complete_Spacecoast