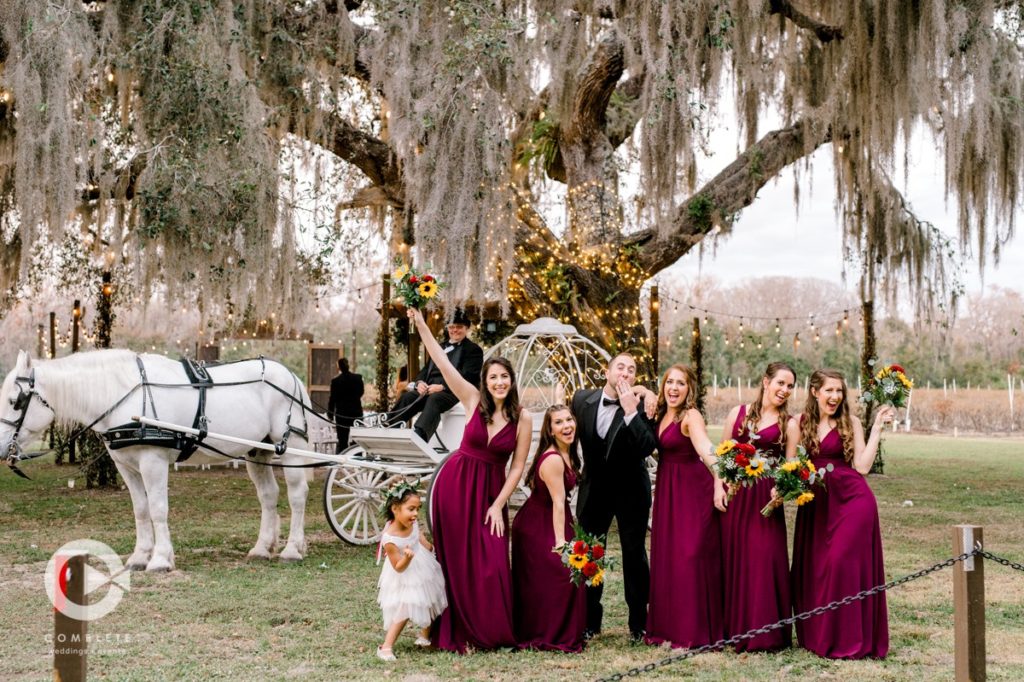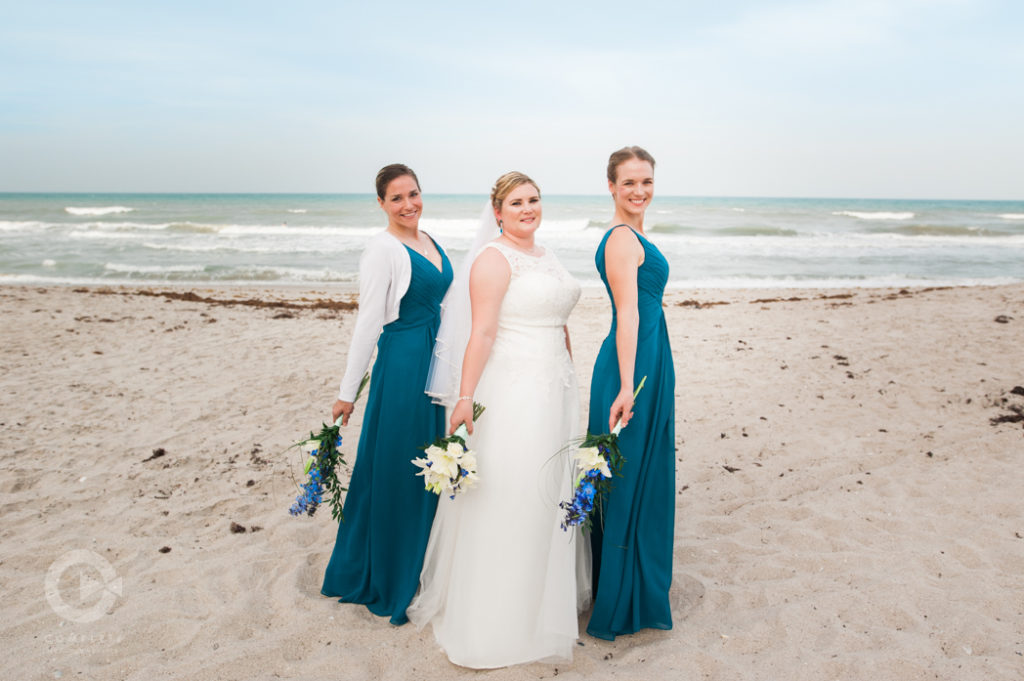 Now that your wedding planning is fully underway, choosing the perfect hairstyle for your bridesmaids is surely on your list of things to do. We are sure that you have spent hours perusing Instagram looking for the perfect way to style your own hair on your big day, but how much thought have you put into your girls' hairstyles?
They'll be walking down the aisle ahead of you, setting the tone for the day, so it's worth putting a lot of consideration into how their hair is going to look. Your girls will also be in so many of your photos, so it's important that you are all looking at your best!
Just like choosing bridesmaid dresses, there are many things to consider when it comes to selecting the right hairstyles. Each of your bridesmaids is an individual.
Whether you're opting for mix and match bridesmaids or sticking to one dress design for all, you'll need to make sure the hairstyle suits the dress. Necklines and fabrics can have a huge impact on hairstyles.
Instagram and Pinterest are packed with ideas and inspiration on the Perfect Bridesmaid Hairstyle, so make sure you have lots of looks saved to share with your bridesmaids and compare them with dress styles. It'll take some time, but it will be totally worth it.
Here are a few tips to consider when choosing the perfect Perfect Bridesmaid Hairstyle:
Choose a bridesmaid hairstyle that complements your bridal hairstyle
Keep a theme in mind, A wedding hair theme doesn't have to be super strict, but it is a good idea to go for a similar vibe for all of your bridesmaids.
Consider the dresses, if you have gone with a different style of dress for each bridesmaid it's important that you choose a hairstyle that will suit the different styles and necklines you have chosen. What looks amazing with a strapless dress could look overpowering in paired with a different neckline.
The type of wedding, if it's a casual outdoor setting, consider opting for loose waves or a perfectly undone braid. For a more formal occasion, you might want to choose something a little more sleek, like a ballerina bun or an elegant half-up, half-down 'do.
Here are a few of our favorite Bridesmaid Hairstyles:
Half up, half down: this style pairs well with a strapless dress and is certainly a classic. To spice it up a little but you can add in elements like twists, braids, flowers, or other hairpieces.
Loose Bun: We love this look because it can work for almost any occasion. No matter the wedding's theme or venue. Show off your bridesmaid dress by having your hairstylist sweep your hair into a low loose bun, and then make it yours from there. Keep some strands out for a romantic, wispy look or pull them back to show off your day of makeup look.
Loose Waves: They're simple, but they look absolutely gorgeous
Side Bun: For an extra romantic look, sweep your hair into a low bun on one side of your face. If you're not sure which side to pick, have your hairstylist help you decide. They'll give you their professional opinion so that you'll look your best in all the photos.
Braid Crown: For a totally unique updo, consider a braid crown. It's a stylish way to keep your hair completely out of the way so that all you have to focus on is being the best bridesmaid you can be.
We hope this blog has helped in your search for the perfect bridesmaid hairstyle. As always, our team at Complete Weddings + Events is happy to help connect you with some of our amazing vendor partners and help answer any questions you have may have
Complete Weddings and Events in Melbourne FL
Complete Weddings + Events in Melbourne FL will help you find the right event or wedding photographer, videographer, and DJ to throw a phenomenal party, plus we have a fun photo booth and lighting rentals to elevate your event and give you the type of unforgettable experience you're looking for. When you party with Complete Weddings and Events, it's completely about you! Offering the best wedding services in the area.
Complete Weddings + Events, Melbourne's leading provider of event and wedding photography, videography, lighting, DJ services & photo booth rental.
Contact us today to learn more!