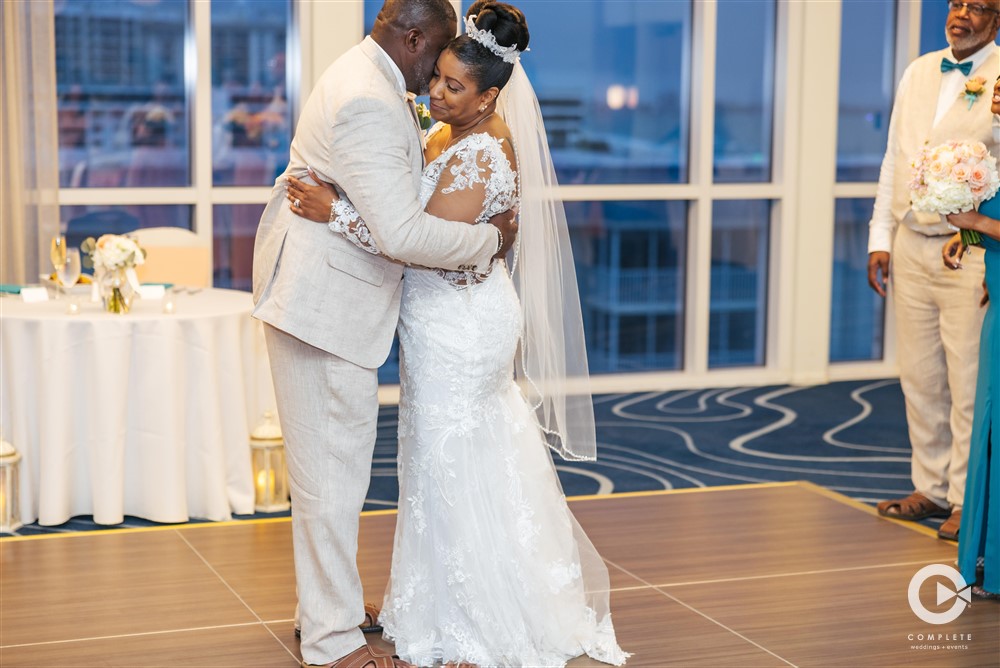 Your first dance as a married couple is a magical moment that will stay with you forever. It's a chance to share a tender and intimate moment with your partner, surrounded by your loved ones. And now you take your first steps into married life together! Imagine! What better way to set the mood than a beautiful country song that captures the essence of your love story? How romantic!
---
At Complete Weddings + Events Melbourne, we understand the importance of creating the perfect atmosphere for your wedding day. Therefore, we've curated a list of the top country first dance songs that are guaranteed to make your heart skip a beat and leave a lasting impression on your guests.
So, dust off your cowboy boots and get ready to sway to the rhythm of these romantic melodies:
Country First Dances We Love
"Bless the Broken Road" by Rascal Flatts: This heartfelt ballad tells of finding love after a journey of ups and downs. Its powerful lyrics and soulful melody will tug your heartstrings.
"Amazed" by Lonestar: This timeless classic has been a favorite choice for first dances since its release in 1999. It can perfectly capture the feelings of awe and love that come with finding your soulmate.
"Die a Happy Man" by Thomas Rhett: This modern country hit is a testament to the power of love. It has smooth vocals and heartfelt lyrics. Choose this one to express your undying affection on your special day.
More Country First Dances That We Love
Beautiful, right?
These are just a few of the top country first dance songs that we recommend at Complete Weddings + Events Melbourne. Each song has its own unique charm. Each is guaranteed to create an unforgettable moment you will cherish for a lifetime.
Remember, your first dance is a reflection of your love story. Choose a song that resonates with you. One that captures the essence of your relationship. Whether you opt for a classic country wedding song or a modern ballad, the most important thing is to choose a song that speaks to your heart.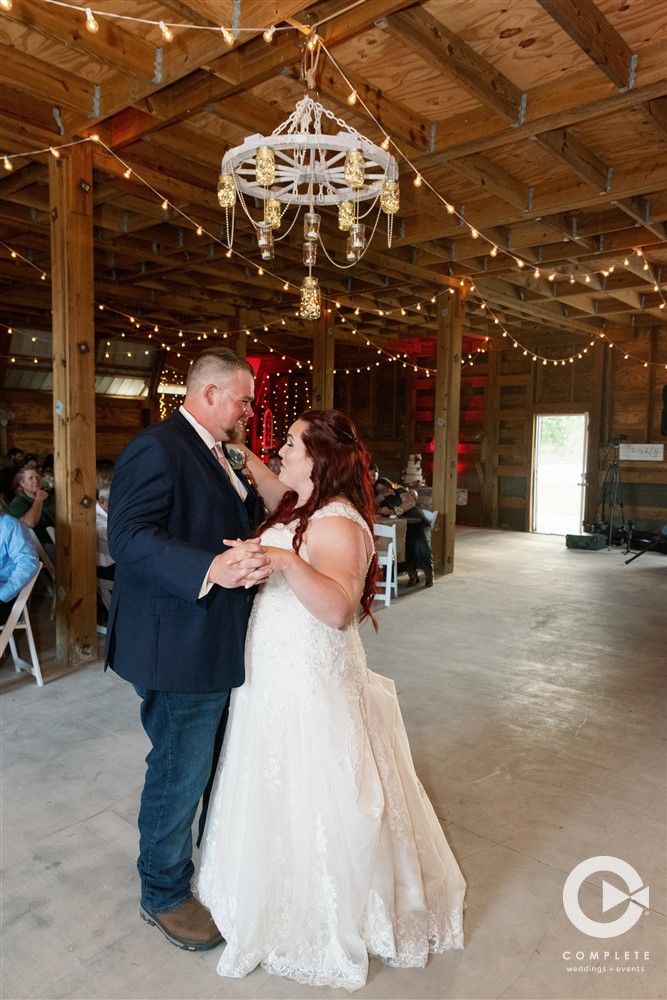 Complete Weddings + Events – DJs in Melbourne, FL
At Complete Weddings + Events Melbourne, our team of passionate and experienced professionals is dedicated to creating a wedding experience that exceeds your expectations. We know how important every detail is, from the song choice to the lighting and everything in between. Let us help you create the wedding of your dreams, where every moment is filled with love, joy, and a touch of magic.
Contact us today to begin planning your unforgettable wedding celebration. 321.338.1900