When looking back on your #BestDayEver, it can be hard to have zero regrets. Maybe the sun didn't shine or, your earring fell out during pictures. While we hope that you don't have any regrets on your day, we want to share some common wedding regrets so that you can plan ahead and get a little bit closer to that PERFECT wedding! 😀
Not Getting A Photo With A Special Guest
When you meet with your wedding photographer, make sure you let them know of people you'd like to have photos taken with. This is beyond your immediate family or anyone in a standard wedding photo list. Mauve your favorite aunt is flying in from out of town, or your cousin just had the cutest newborn. Whatever it may be, your photographer won't know unless you tell them.
Proceed with caution here as well. If you make the list too long, it may be difficult to get a photo op with everyone on your guest list. Take your time thinking about who you'll regret not having a professional photo with.
Not Hiring A Wedding Videographer
Photo stills of the day will always be timeless pieces of memorabilia. That being said, the big day tends to be such an epic blur to most wedding couples because of all the events and emotions. Getting to actually rewatch the emotions as they unfolded in those special moments is quite astonishing and moving. The way your dress will flow in the wind, the sound of gasps as you walk down the aisle, that first dance moment with your parents. Whatever it is, a wedding videographer will be there to capture every moment in motion!
Forgetting to Create A Backup Plan For Weather
When looking forward to your wedding day, you'll always look to it with hopes of everything going according to plan. That is the best-case scenario. But there's one thing that's hard to say confidently it will be 100% as expected. That is the weather. A bright and sunny day is ideal, but what if it rains? First of all, don't panic. You will still have a beautiful day regardless.
One thing to prepare for is a rainy day. If you're having an outdoor wedding, ask your wedding planner to walk through what it would look like if it rained. Do they have an indoor space? Do they have umbrellas on deck if they don't? It's important to map that out just so if it happens, you're not left confused about what to do.
*Fun fact, wedding photographers actually don't mind overcast days because they offer great lighting.*
Worrying about the little things too much
Centerpieces, playlists, seating arrangements, bridesmaids' dresses, room decor, something blue. Seriously we could go on for a while here. When many brides and grooms look back, they stress a little too much on some smaller details that just didn't really matter in the scope of things.
When you're caught up in the moment on whether your napkins should be white or cream, try to keep a rational mentality. Remind yourself, that this day is about you and your partner and celebrating your love.
Once your wedding day comes, you can take a deep breath because you have done all you can to create the best day ever. From avoiding mother nature, being stress-free, and having a videographer to capture it all!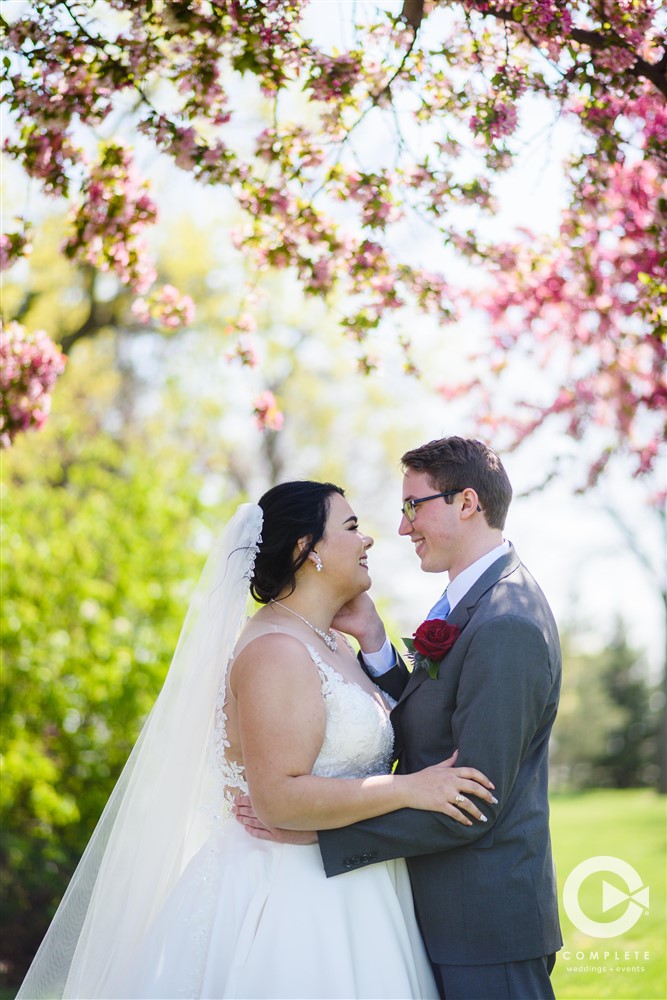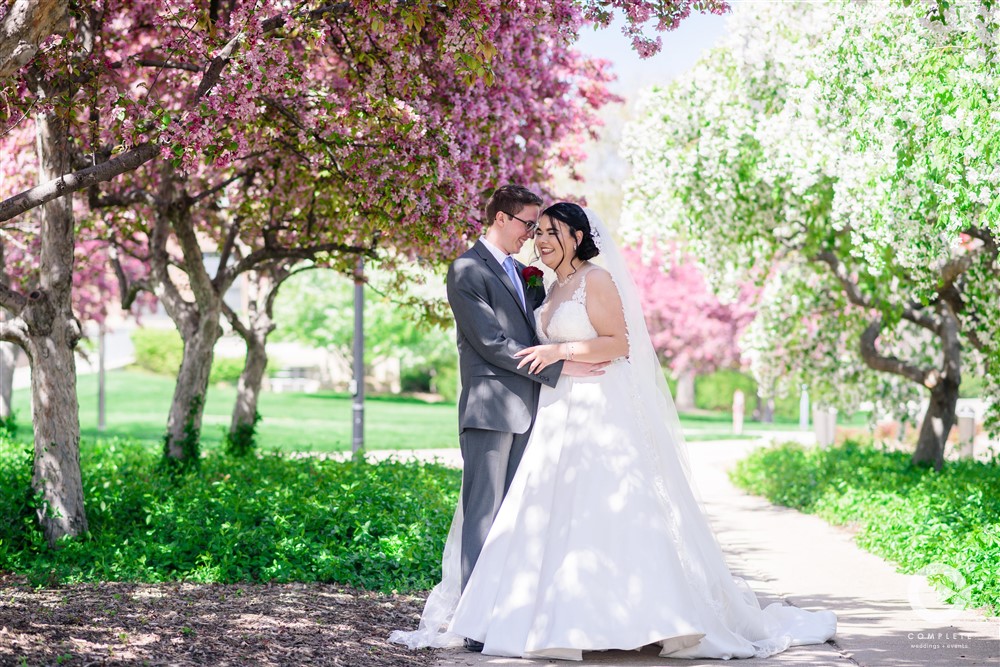 Complete Weddings + Events – Wedding Planners in Lincoln, NE
A big part of planning a stress-free wedding is hiring the right wedding vendors! We can make your wedding day complete with one of our services. We offer wedding Photography • DJ • Videography • Photo Booth • Day of Coordination • Lighting. Contact us for pricing!