You don't want to head into the week of your engagement photo session with no plans. Maybe you don't care too much about locations or poses, but when it's the morning of and you're trying on what you thought you wanted to wear and it's NOT working, you'll be wishing you took a few prep steps. Here's our advice on how to prep for your engagement session!
Engagement Session Prep
Pinterest Board
The first thing is first –  get some inspiration by creating a Pinterest board! If you're like any other person out there, you probably already have one for your wedding but, take it up a notch and find some inspiration for your engagement photo shoot session. Are you looking for more outdoor shots that highlight a waterfront, sunset, or open field? Or another option is to make it modern by making a night on the town out of it! Narrow down your vision by researching a few of your favorites on Pinterest!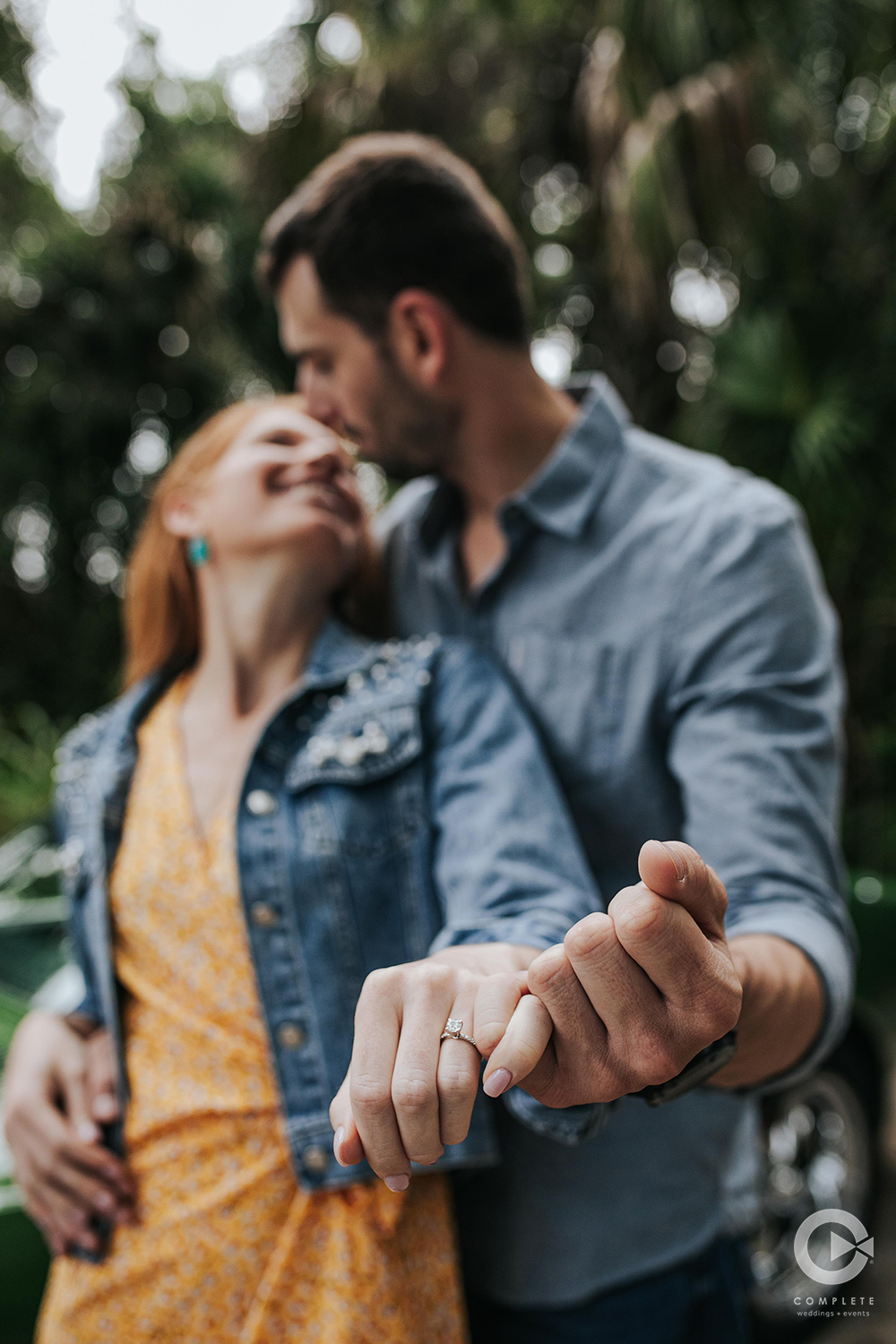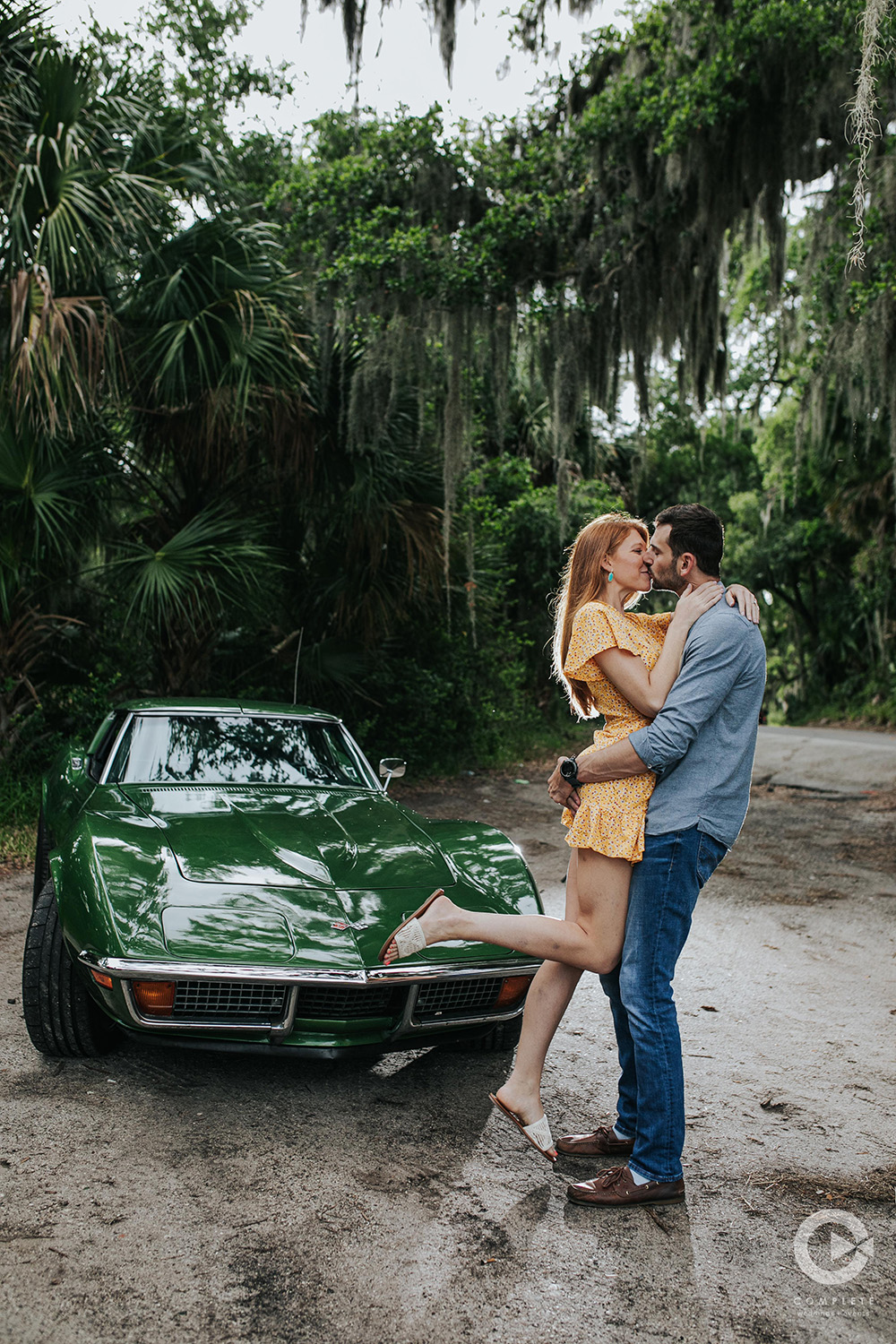 Scout locations nearby and narrow down
Once you have a better idea of what you want your pictures to look like, it can give you a starting point of what to look for in your engagement photoshoot locations. A park, a lake, or rooftop locations to get your city's skyline. The options are limitless, but unfortunately, the time with your engagement photographer is not. Prioritize your favorite stops to visit during your shoot.
Check with locations if they have a fee, rules, etc.
If you end up choosing a location like a bar, hotel, or any indoor place where things are sold, make sure to check with the owner if there are any rules on having photoshoots. Some major hotels or businesses require a waiver to have photos taken there. The last thing you'd want is to show up with your photographer all dressed up, only to find out you can't have your photoshoot there!
Tell a story
Do you and your fiance have a unique story that involves specific locations or items? An engagement photoshoot can be a way to retell that story with creative control. You can take pictures at the place you had your first date, first kiss, or where you first met! A location with significance to your love story can make the photoshoot that much more special.
Pick out your outfit at least a week ahead
Last but not least is to pick out your outfit! You want to do this at least a week ahead. Try the full outfit, accessories, and all before your photoshoot day. This makes sure the outfits you have in mind fit right and look good together. (Maybe have your friend or fiance snap a pic of you in it!) This also avoids realizing the day of your photoshoot that you actually have no idea where that special dress is.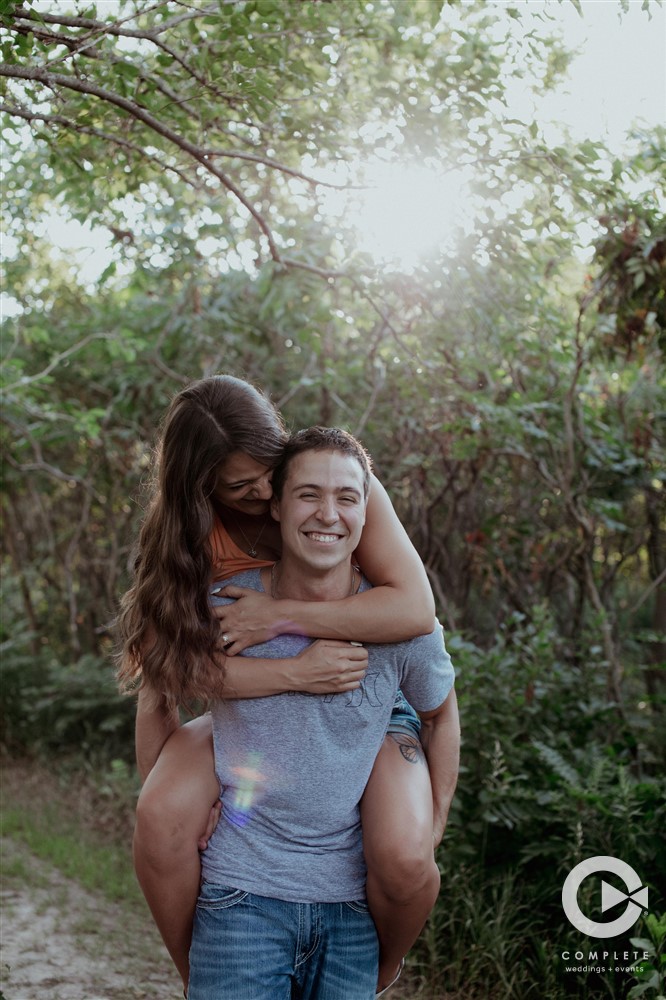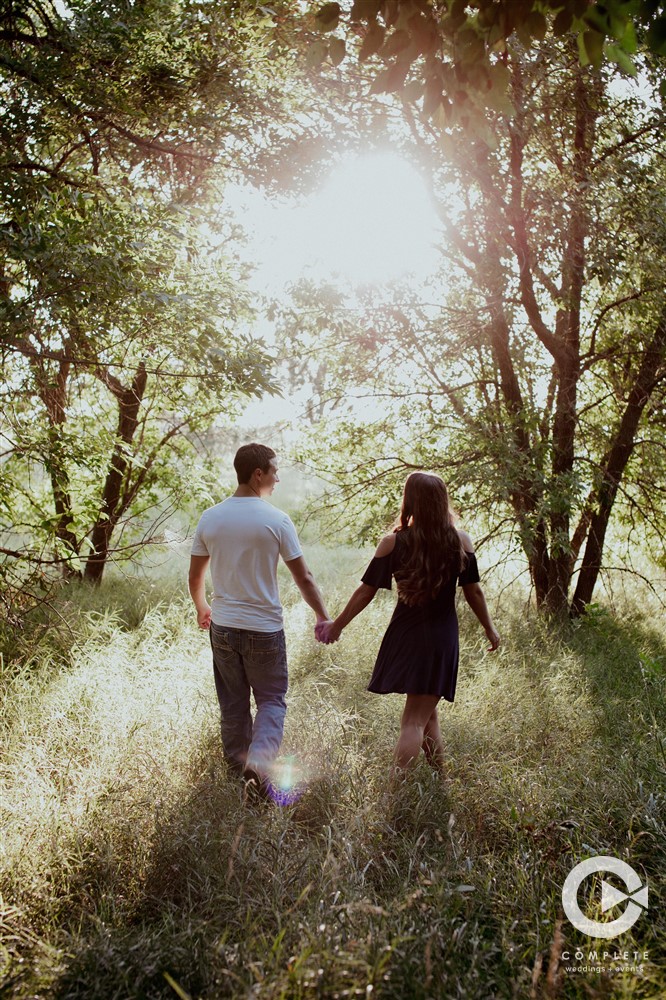 Engagement Session Instagram Giveaway!
Wedding day prep is even more fun when it's free! Head to our Instagram by December 15th, 2021 to get the details on entering our FREE giveaway! One winning couple will receive an engagement session and personalized weather-impacted insights valued at $575!
Free Engagement Session: The 90-minute photography session with a Complete Weddings + Events photographer will result in up to 100 photos.
Free Wedding Meteorology Report: The 7-day wedding insights report provided by Ironic includes advice on attire, makeup, and all weather-impacted details to get the full low-down on your wedding date!
To find the Instagram giveaway post, head to the @CompleteWeDo Instagram account and look for the engagement photo with the headline "Engagement Session Giveaway" posted on December 1st. You can enter up to three times before the deadline on December 15, 2021.